10 Ombré Nail Art Ideas For Your Next Mani Appointment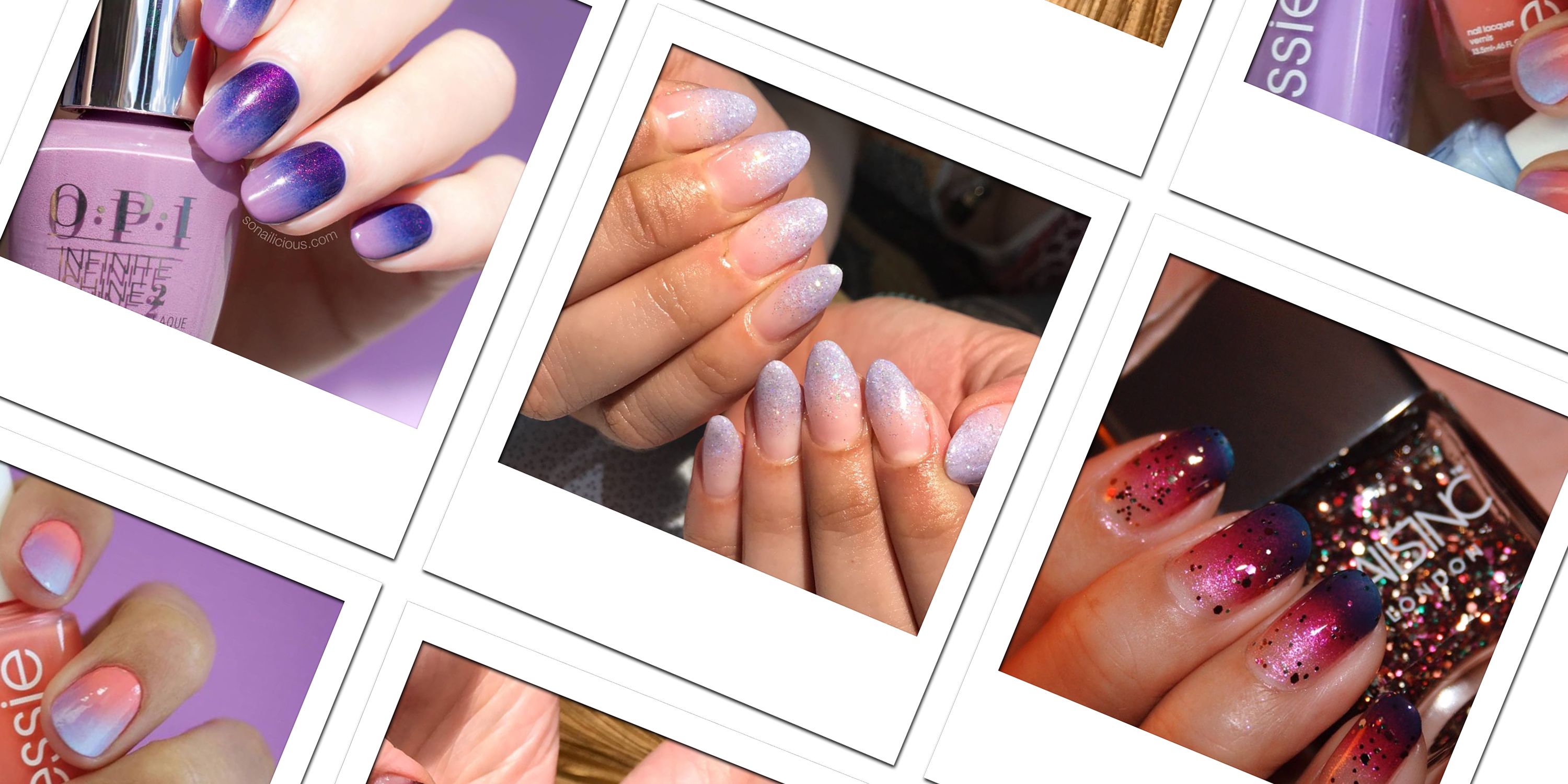 If you're stuck on what your next manicure should be, don't settle on just one color—pick two. We're talking about ombré nail art, which involves two-or-more shades. Whether you like loud and proud or something more subtle, ombré nails cater to every whim. See below for the ten best ombré nail art ideas to push you to book that nail appointment.
This summery manicure will last way longer than what inspired it: the fruity summer popsicles we devoured as kids.
Try: Lauren B. Beauty in Baja Sunrise, $18, laurenbbeauty.com. SHOP
Subtle and glitter don't often run in the same circles. But we love how this classic pale pink manicure got a subtle upgrade from golden ombré glitter.
Try: China Glaze Bring on the Bubbly, $7.50, ulta.com. SHOP
You can't go wrong with any shade of purple, so why choose just one? Go from lilac to dark for a really pretty ombré effect.
Try: OPI Classic Nail Lacquer in You're Such A Budapest, $11, ulta.com. SHOP
Mix pale pink and creamsicle together for a subtle spring manicure. The best part about this polish set? All the colors you need come in one pack—it doesn't get easier than that.
Try: Nails Inc. Polish Palette Nail Set, $29, sephora.com. SHOP
Take a dark nail ombré look to the next level with goth-inspired decal that everyone will obsess over.
Try: Smith & Cult Nailed Lacquer in Lovers Creep, $18, amazon.com. SHOP
Mix different pastels together on a sponge, then press and roll it on your nail. It creates a look that's bright, happy, and perfect for the upcoming spring weather.
Try: Essie Nail Polish in Art Dec, $9, amazon.com. SHOP
We'd sprinkle glitter over anything and everything if we could. Finish an ombré look with some sparkle for when you're feeling extra.
Try: Zoya in Arlo Magical PixieDust, $10, amazon.com. SHOP
Update the classic French tip (which is having a comeback, by the way!) by having the white top fade gently into the nude base. Add some sparkle on one finger to finish the look.
Try: Chanel Le Vernis Longwear Nail Colour Organdi, $28, nordstrom.com. SHOP
A neon ombré mix of fuchsia and tangerine is the ultimate statement nail for spring. We like it topped off with a matte finish.
Try: Color Club Perfect Pout Matte Finish Nail Lacquer, $6, amazon.com. SHOP
This ultra-glossy green nail look was finished with a snake-inspired nail art on two accent nails.
Try: JINSoon Nail Polish in Tila, $18, nordstrom.com. SHOP
Source: Read Full Article