Shopbop's 3-Day Sale Means You Can Actually Afford To Shop Designer
The reality is that few people can actually afford to shop for designer items on a regular basis. I can't, most of my friends can't, and most people that I know who are around my age can't. (Heck, most people I know period can't!) Which is why Shopbop's 3-day sale, which is offering up to 40 percent off on thousands of select styles, is so dang exciting. The retailer carries an array of high-brow brands including Alexander Wang, Diane von Furstenberg, Acne Studios, Stuart Weitzman, Moschino, and many more brands that are typically way out of my budget but thanks to the major discounts, I might finally be able to add a designer item or two to my closet.
The three-day sale started yesterday, meaning you still have two days to shop it. (It ends tomorrow, November 1.) If I were you, I'd get to perusing the included items ASAP in order to ensure they don't sell out. Whether you're looking for a swimming suit for an upcoming tropical getaway or boots, coats, and dresses for the winter, the sale will have something for you. Below, I picked out some of my favorite items to help you get a head start on your own shopping, with many of them being under-$100. (Told you the discounts were good!)
Round & Round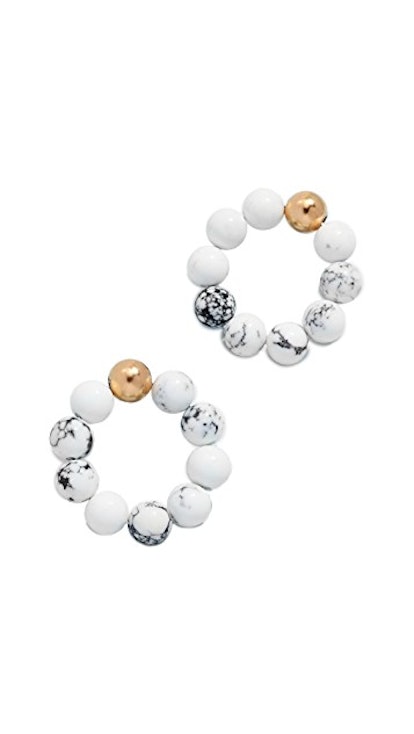 Mirit Weinstock Marble Bead Hoops
$88
Shopbop
If you're looking to spice up your hoop game, look no further than these earrings, which feature marble beads and are accented with a singular gold orb.
Crop To It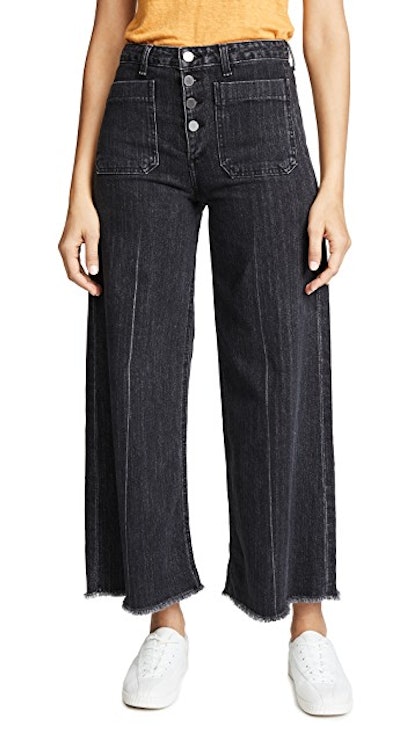 Elizabeth and James Carmine Jeans
$80
Shopbop
If the only pair of black jeans you own are the black skinnies you wear weekend in and weekend out, that needs to change. These wide-leg cropped jeans are a good place to start.
Gridlocked
Scotch & Soda/Maison Scotch Ruffled Sleeve Top
$80.50
Shopbop
It's got a cool ruffle detailing, can be worn with anything, and can be worn in any season. Check, check, and check.
Retro Glam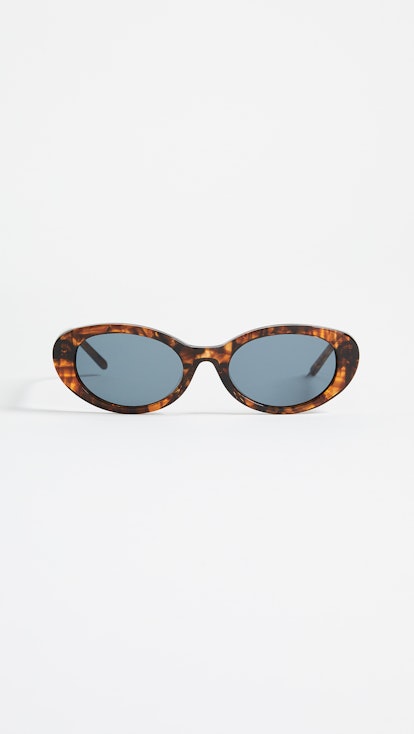 Roberi & Fraud Betty Sunglasses
$96
Shopbop
The '60s are calling.
Full Bloom
Cinq a Sept Amelia Skirt
$183
Shopbop
Featuring a lace-up ribbon detail, fit and flare silhouette, and floral pattern, this skirt has got all of the best design elements in one. Wear it like above in the spring and summer or with tights and a turtleneck sweater when it gets chilly.
Arm Candy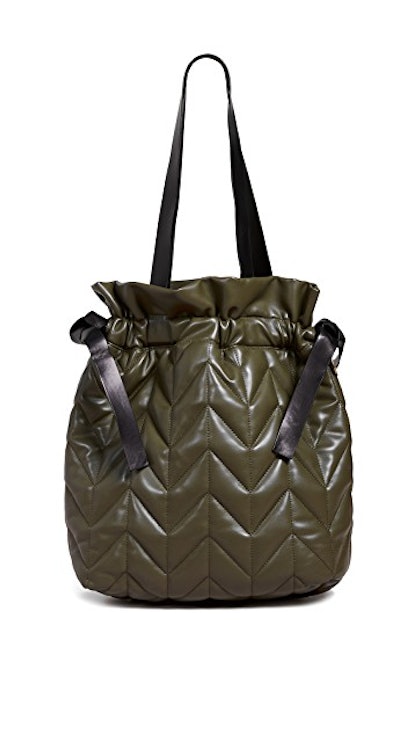 Studio 33 Nifty Drawstring Tote Bag
$94
Shopbop
It's pleather and quilted and has a so-weird-it's-good vibe.
Hide & Go Seek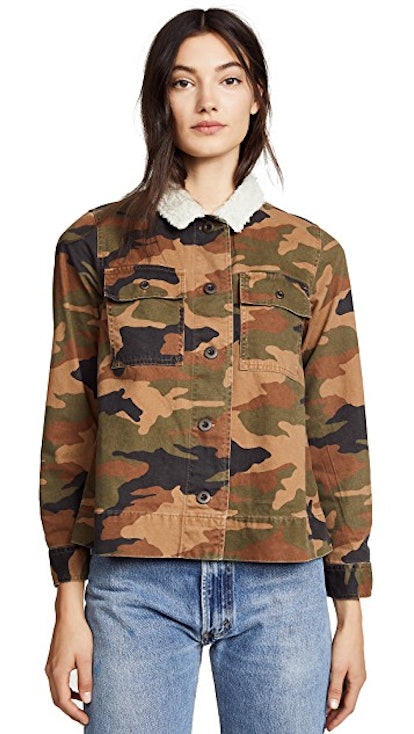 Madewell Northward Camo Army Jacket
$83
Shopbop
This is one camouflage coat that you certainly won't blend in in.
That '70s Show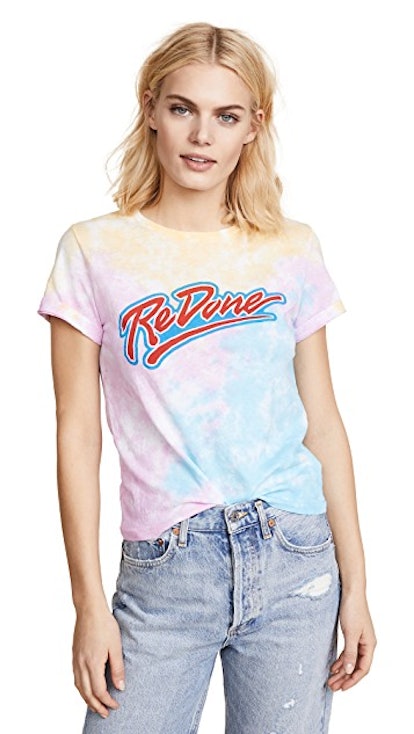 RE/DONE The Classic Logo Tee
$65
Shopbop
Because tie-dye is officially in year-round.
Throw Shade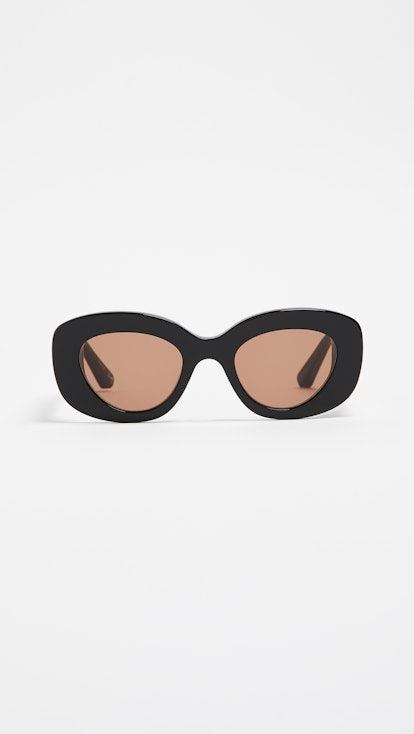 Elizabeth and James Fray Sunglasses
$54
The rosy lenses are the cherries on top.
Va Va Voom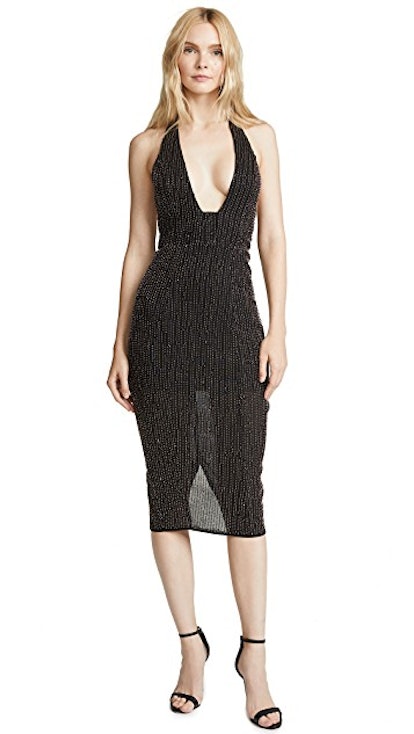 Misha Collection Brooke Dress
$158
Shopbop
I think you've found your New Year's Eve dress.
Fuzzy Wuzzy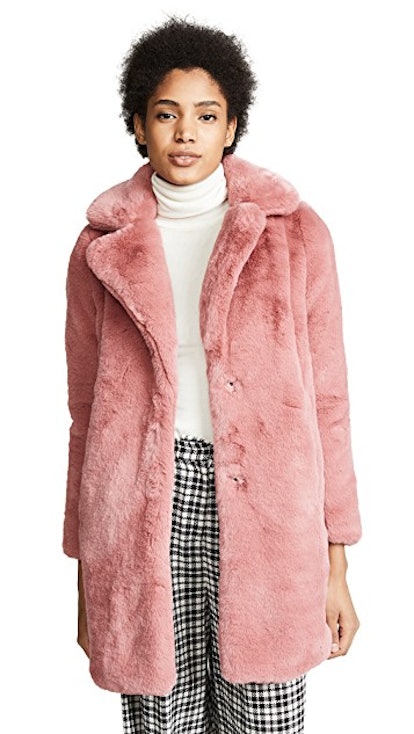 MKT Studio Marili Coat
$245
Shopbop
The most perfect pink coat you'll ever find. People won't be able to restrain themselves from hugging you.
Happy Feet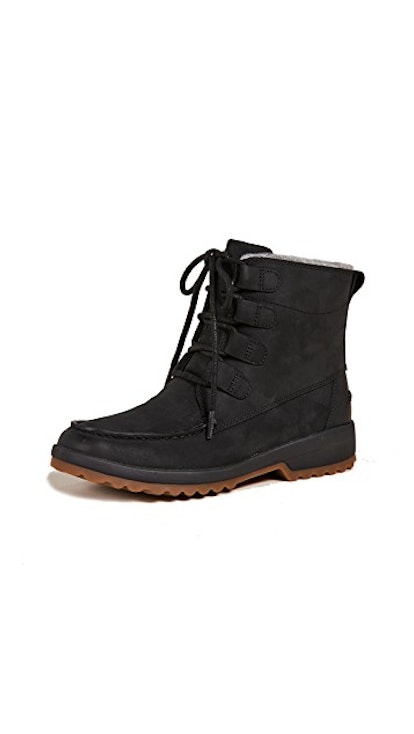 Sperry Maritime Cruz Boots
$91
Shopbop
If you live anywhere that gets snow in the winter, you need a good pair of cozy winter boots. These ones are by Sperry, so you know the'll keep your feet dry and happy.
Looking Smart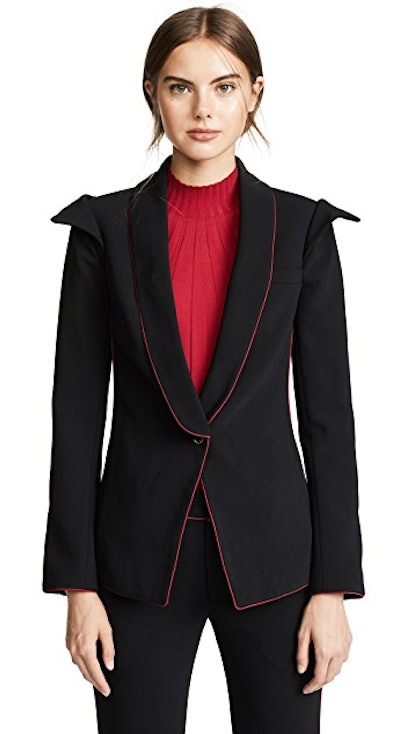 LAVEER Ruffle Tux Blazer
$155
Shopbop
If you've got to wear a blazer, make it one with a load of personality.
Night Moves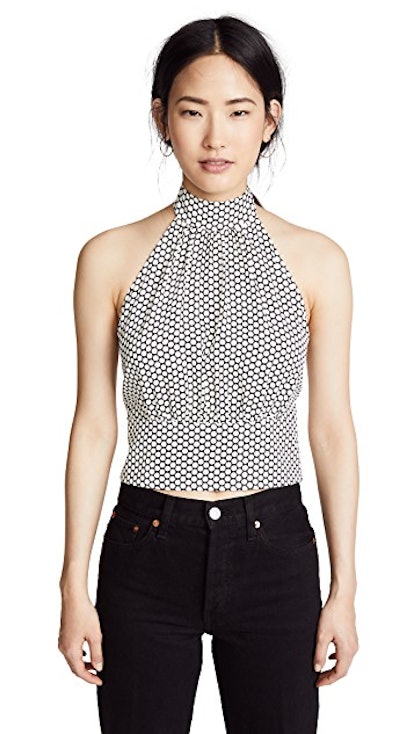 Diane von Furstenberg Open Back Blouse
$89
Shopbop
The most perfect going out top ever.
Au Natural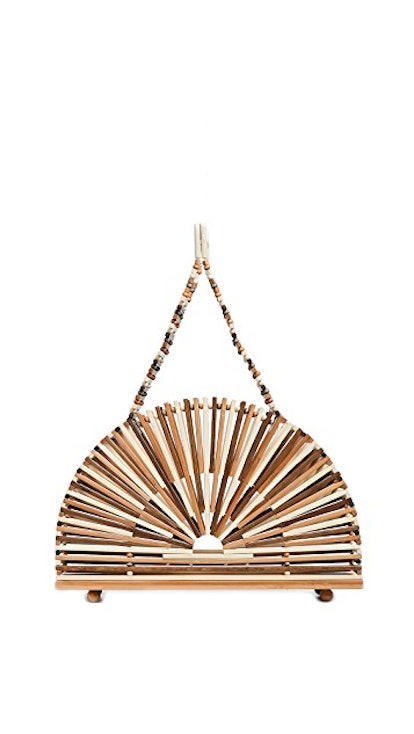 Cult Gaia Small Dome Bag
$94
Shopbop
Cult Gaia's bags became all the rage this year, so snagging one at such a discounted price is a huge deal. And as you can see, they live up to the hype.
Source: Read Full Article