Meghan Markle Just Stepped Out Looking Peach Perfect in the Most Gorge Dress
Meghan Markle is back on stage! Which is my extremely dad-joke way of saying she just visited the National Theatre—one of her brand new royal patronages (and the one that was accidentally leaked, lol).
Meghan blessed us with her presence on this dreary January day, wearing a lovely peachy dress by Brandon Maxwell paired with a matching blazer.
Meghan, Duchess of Sussex arrives @NationalTheatre for her first visit since becoming patron #royal #duchessofsussex pic.twitter.com/TZpFQiwSgx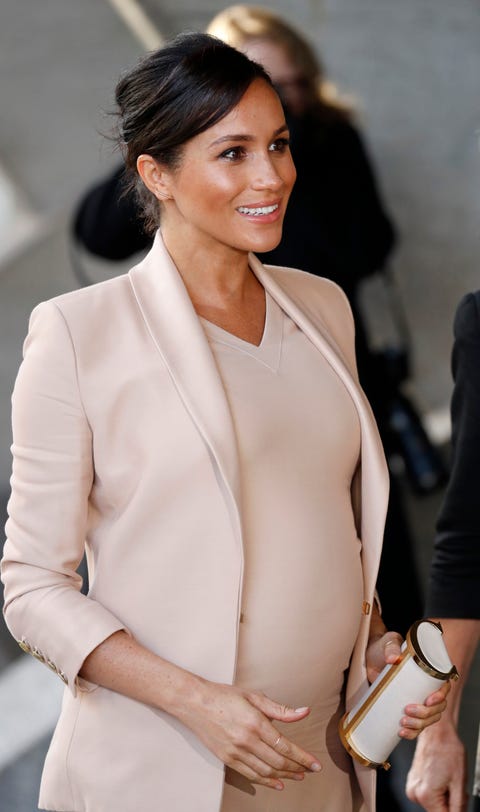 And she basically spent her time being a professional theater nerd:
#DuchessMeghan is observing a Pericles reunion session at the @NationalTheatre in her first visit as new Royal Patron #MeghanMarkle pic.twitter.com/26khE0hbmd
#DuchessMeghan meeting with carpenters metalworkers and other craftsman preparing the sets @NationalTheatre 🎭 pic.twitter.com/1GIG96ifVC
This patronage couldn't be a better fit for Meghan considering her personal connection to the arts (yes, her time on Suits counts as ART), and she clearly had a blast:
#DuchessMeghan is a strong believer in using the arts to bring people from different backgrounds. Today she is meeting some of the talented teams and apprentices working behind the scenes #MeghanMarkle pic.twitter.com/TaXuPyVaFD
Kensington Palace previously said that Meghan became patron of the National Theatre because she's a "believer in using the arts to bring people from different backgrounds and communities together."
But, like, feel free to jump to conclusions and assume she's going to get back into acting.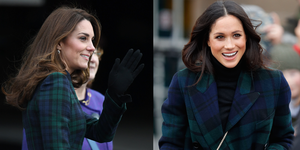 Source: Read Full Article