Sticky Carpet
There's J Mascis of the legendary Dinosaur Jr., there's J Mascis + the Fog, Witch and many more musical associations the long time resident of Amherst, Massachusetts, has had over four decades in music. However, if you've never seen J Mascis on stage with only his guitar, you're missing a wonderful musical experience.
Mascis, 52, doesn't waste words. Sticky once interviewed him during the height of a ferocious snowstorm (he was at home, Sticky was on the phone) and he revealed little more than the fact he'd run out of fire wood. Nonetheless, he was looking forward to a forthcoming trip to Australia, where he subsequently thrilled crowds with his simply stunning solo performances.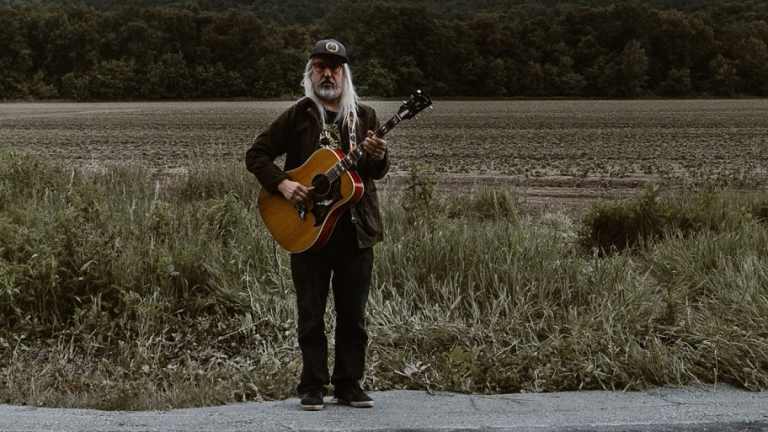 J Mascis.Credit:Rish Publicity
In recent years he's released a handful of albums under his own name, including 2011's Several Shades of Why, 2014's Tied to a Star and just last month Elastic Days, his third solo album on the Sub Pop label. Now he's returning to Australia in 2019 with a March 1 performance at Sydney's Factory Theatre; three nights at Howler in Melbourne, March 13, 14 and 15; as well as other dates around the country.
Excited, in his own understated way, about his latest new music, Mascis said the video for the title track features the tragic comedy of cabaret comedian Dina Martina. "I've been a big Dina Martina fan for a long time," he said. "I've seen her perform many times over the years. I'm glad that I got her to do this video before she becomes an untouchable superstar. I am amazed at how the video came out, I'm so psyched."
Tickets for J Mascis' 2019 tour are now on sale from feelpresents.com
album of the week
Lou Reed
Thinking Of Another Place
(Bang! Records)
★★★★½
The intro jam alone to this 1976 show from Lou Reed is the best 10 minutes you'll have all week. Backed by players including Bruce Yaw on bass and drummer Michael Suchorsky, this is a rhythm section that seriously cooks. Recorded in one night for a radio broadcast from Ohio's Civic Theatre, these 23 tracks are generously spread across three vinyl records and include seven songs from his Rock and Roll Heart album, released the same month. Throw in Coney Island Baby, Walk On the Wildside and Satellite of Love and this very limited edition release is one to savour. "You know we don't take requests," says Reed at one stage. This October night in Akron, they were far from needed.
selecta
Remind Me Tomorrow – Sharon Van Etten
Still Here – the Beasts
Hotter Than Hell – Kiss
Source: Read Full Article