It's an important day in the beauty magazine world, even though this should have arguably happened decades ago. Allure's June "Hair Guide" issue just hit stands, and it features three different covers starring models Fernanda Ly, Soo Joo Park, and Fei Fei Sun — all Asian women. This decision, to feature these "Modern Muses," was extremely important to Allure's Editor-in-chief, Michelle Lee, who pointed out that in the history of the magazine, only two Asian women had graced the cover — Lucy Liu in 2000 and Olivia Munn almost a decade an a half later.
"It's been 18 long years since the first — and almost only — Asian woman appeared on the cover of this magazine. (Olivia Munn, whose mom is of Chinese descent, graced the cover 14 years later.) In 327 issues, over 28 years, there had only been two Asian women on the cover," Lee wrote in her Editor's letter.
Lee went on to explain just how significant this issue is to Allure and what it means to her, not only as an Editor, but as an Asian woman herself.
"This June Hair Guide is an important one to me for a variety of reasons. My preteen self couldn't even fathom seeing an Asian face on the cover of a mainstream magazine or leading a TV show or headlining a movie. So being able to feature three game-changing Asian models, especially after a pretty sad track record, has significant meaning to me…and I hope to you, too," wrote Lee.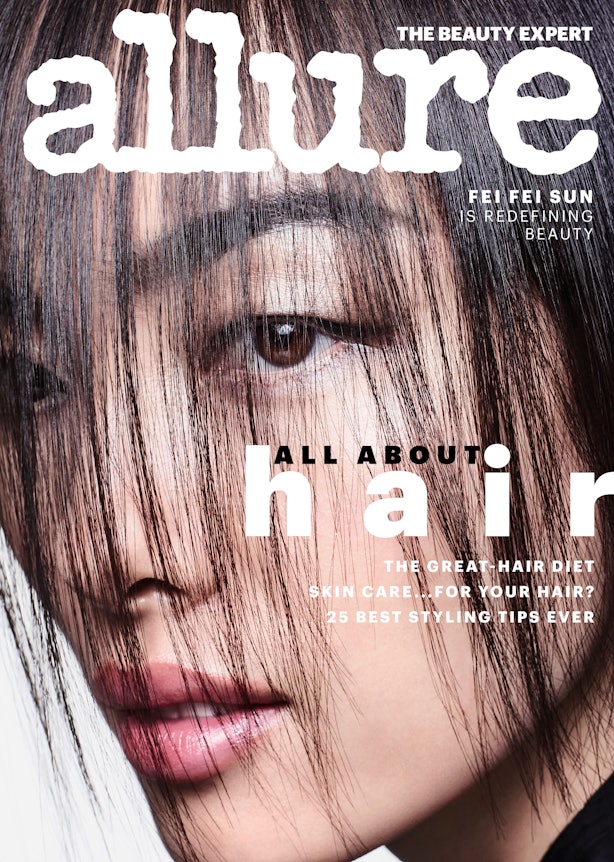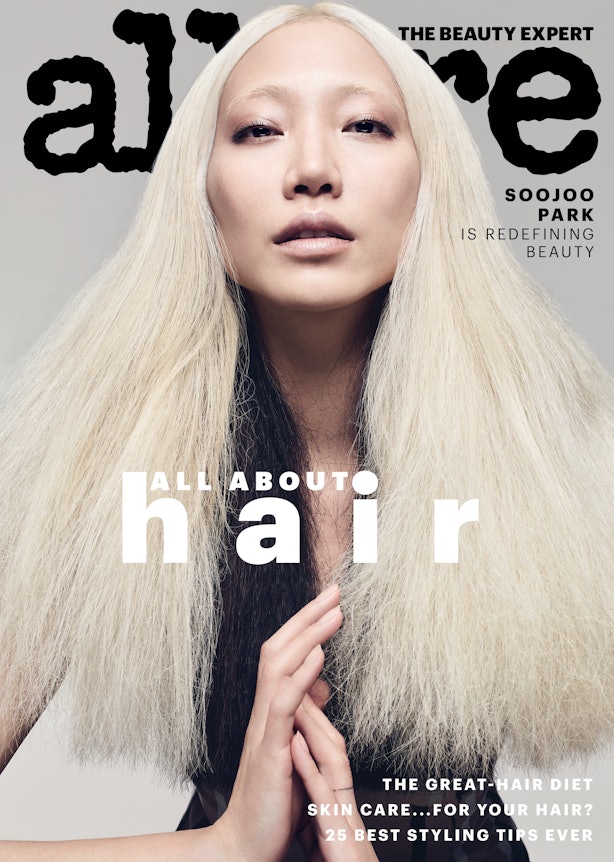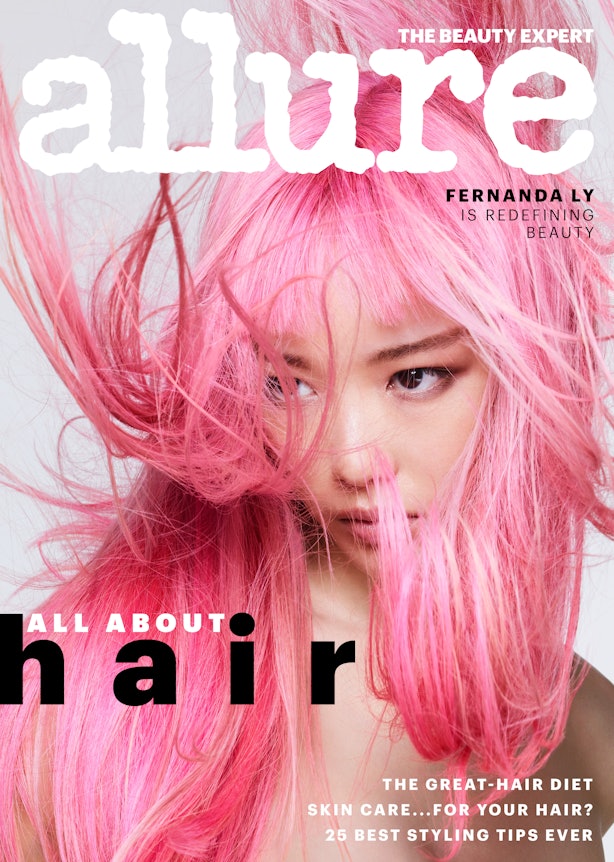 After platinum, pink hair is conceivably the most popular alternative hair trend among Asian women, and it's all thanks to Fernanda Ly. "When you think pink hair, you think of me," Ly said of her signature 'do, a ground-breaking notion for the Australian model, considering how marginalized the Asian community is in mainstream media.
"Australia has so many Asian people, but when I started out, pretty much every model was white. It's an alienating experience — you feel so physically different," Ly told Allure. But she hopes to be part of the change. "I appeared at the time when everything started to change; people like Lineisy [Montero] and Ruth Bell started to break the norm. I guess I'm the colored-hair version of that for Asian girls."
Featuring Sun, Park, and Ly on the cover of Allure is just part of Lee's continued effort to celebrate and push for diversity and representation as Editor-in-chief of Allure.
"I grew up in a town that was not diverse at all and I was bullied by two racist boys in middle school. So, for many years, I didn't view 'Asianness' and 'otherness' as beautiful," Lee tells Bustle. "It's a major reason why I feel so strongly about diversity and representation today. In the two years that I've been at Allure, we've made huge strides with diversity, even being named Adweek's Magazine of the Year, largely for our bold, diverse covers."
While this issue might not be as seemingly meaningful to non-Asian women, Lee hopes that at the very least, readers will be able to connect with the subjects in the smallest of ways, like they did when she featured Helen Mirren on the cover in August 2017. Lee's Hair Guide should undoubtedly be celebrated, but let's hope that in the future, seeing an Asian woman on a big magazine cover isn't innovative — it'll just be the norm.
"To me, these three covers are a symbol: it's an important time for Asians, Asian-Americans and Pacific Islanders. We CAN headline movies. We CAN have a huge Netflix comedy special (hello, Ali Wong). We CAN have three Asian models on the cover of a major magazine," Lee tells Bustle.
You can read more from their interviews in Allure's first ever Hair Guide online.
Source: Read Full Article