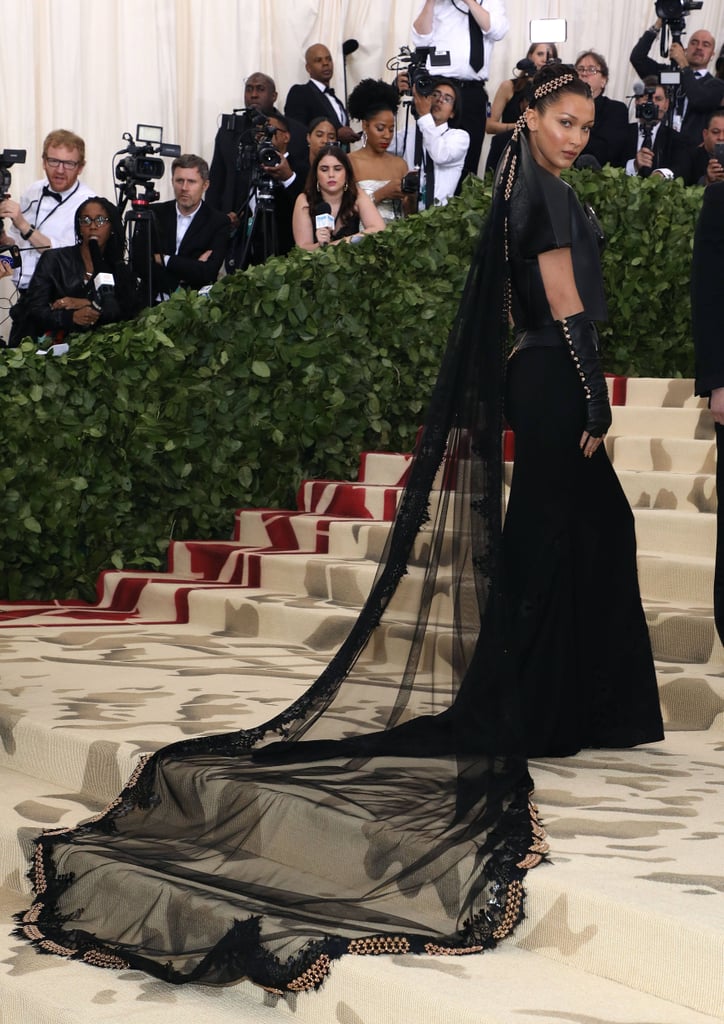 Bella Hadid, Fashion Superhero, Wore a 10-Pound Veil to the Met Gala

Oh, the things we put up with in the name of fashion: painful heels, waist cinchers, 10-pound veils . . . Oh, wait, we don't all casually go out wearing the equivalent of two bags of sugar on our head? Well, then let's just go ahead and call Bella Hadid a fashion superhero of sorts because that's exactly what she did at last night's Met Gala.
Bella mentioned the heavy headpiece in an Instagram Story she captioned, "If anyone was wondering why I couldn't move, it's because a legend by the name of @jenatkinhair sewed a whole entire 10-pound veil to my head." Jen, in turn, shouted out a thank-you to Bella on her Instagram for actually letting her sew it on.
The black-and-gold lace crown, made by Chrome Hearts x Gareth Pugh, was secured around a superslick front and a detailed high bun. Fitting with the "Heavenly Bodies" theme, the veil was embellished with a gold cross.
While most of us would probably be doubled over in pain, Bella managed to maneuver the carpet like a boss — perfect posture and all.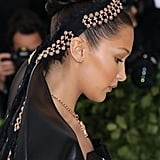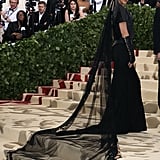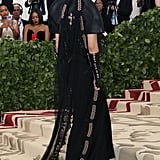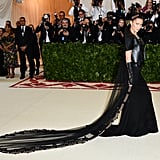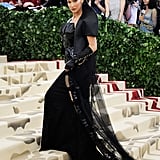 Source: Read Full Article