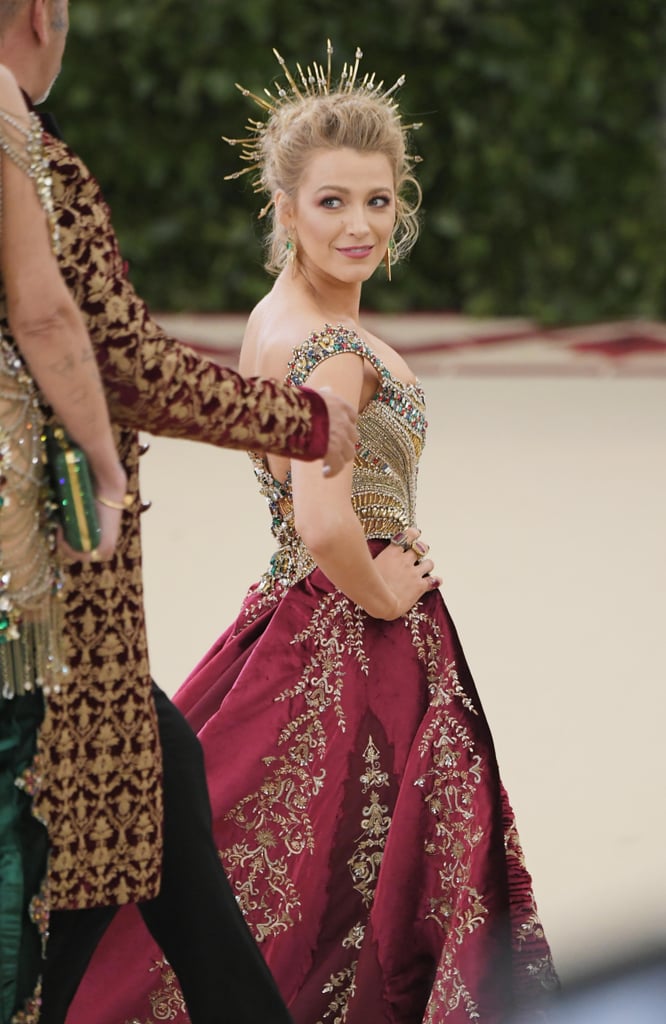 Blake Lively's Met Gala Manicure Is a Sneaky Tribute to Stained Glass

Spotted: Blake Lively on the steps of the Met Gala red carpet looking like a shooting star.
The actress made her 2018 Met Gala red carpet appearance in a gown fit for Hollywood royalty, but it was her beauty look that really snatched our edges. Blake's hair was tied up in a messy bun adorned with a hair piece that looked like elegant fireworks. She kept her makeup neutral, rocking a subtle smoky eye and a rosy lipstick shade.
But you may have missed one tiny detail that tied her look together: her hidden nail art. Celebrity nail artist Elle Gerstein used KISS products to bling out Blake's nails in the front and in the back. Her fingertips were decked out in ruby polish and Swarovski-accented nail art.
Elle got her inspiration from stained glass window. "A church's stained glass window would have 360 views, so I worked with KISS on a custom set of enhanced nails to make sure every angle was covered, including underneath the nails!" she told POPSUGAR exclusively. "These have a navy color underneath and a teardrop crystal."
Zoom in on Blake's complete beauty look ahead!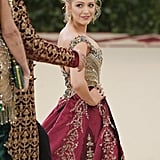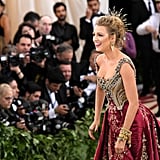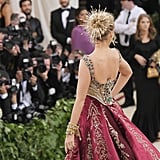 Source: Read Full Article