If I had to rank my must-have makeup products, foundation would fall somewhere very low on the list. It's not that I don't love having an even, seamless base (I do!) or that I have perfect skin that doesn't need any foundation (I don't!). I have fairly sensitive skin, so heavy foundations can often irritate my face. I also dedicate so much of my time to my skin care routine that, in my mind, layering on foundation just cancels out all the goodness that I'm doing or reverses any progress that I'm making.
But not all foundations are bad — in fact, there are plenty of skin care-packed formulas out there that can help your skin look and feel healthier while wearing it. I've tried many of them, but none have impressed me more than Ilia's True Skin Serum Foundation. If you hate wearing foundation like I do or are obsessive about your skin care, this might be your new favorite formula, too.
Ilia's True Skin Serum Foundation is a complexion-perfecting, serum-infused foundation that aims to nourish your skin while also color-correcting for a glowy, natural-looking finish. It's made with aloe leaf, rose hip, jojoba, and marula oils, which makes the formula feel super hydrating and silky, but not oily (unlike other oil-based formulas I have tried). The botanical actives are also said to blur imperfections, minimize your pores, and calm any redness in the skin due to irritation or rosacea. Another plus? The product, similar to many of Ilia's offerings, is noncomedogenic, vegan, gluten-free, and cruelty-free.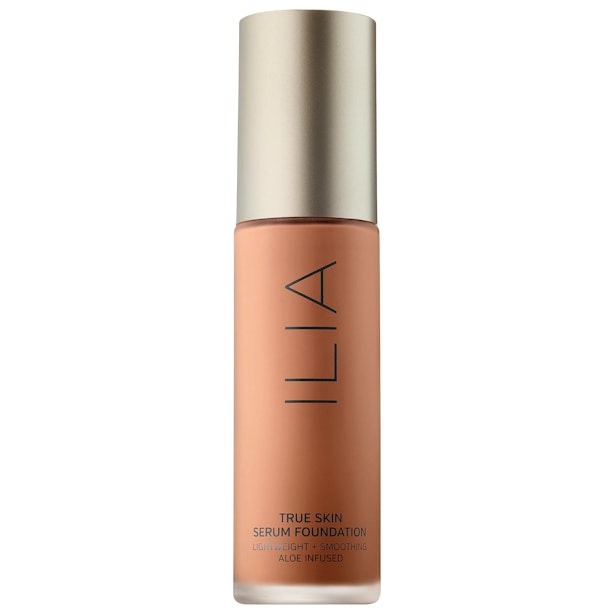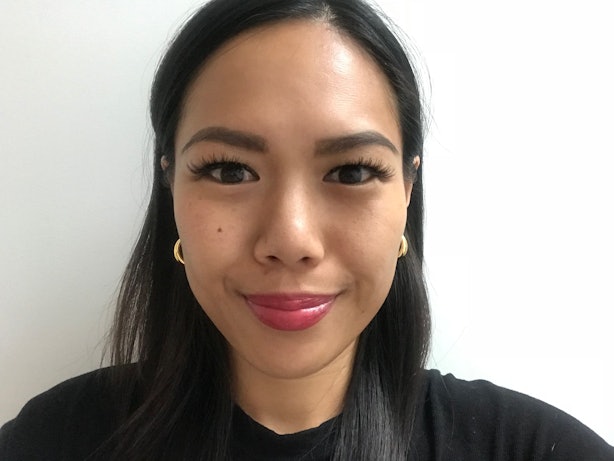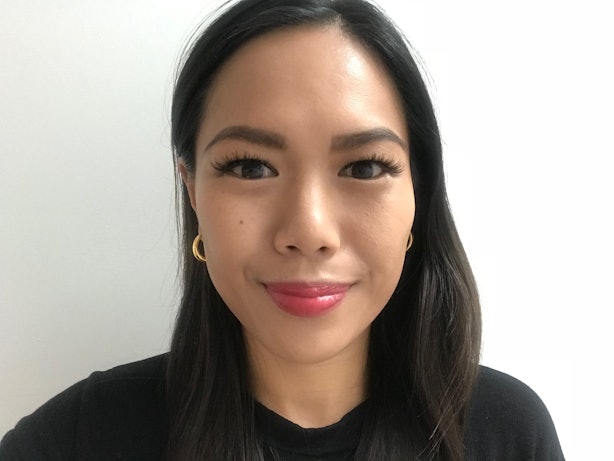 I am not alone in my love of this foundation. Ilia's True Serum Skin Foundation has received an almost five-star rating on both Credo Beauty and Sephora's websites. One woman named Nishka called it "the best foundation of my life" in a review she left on Sephora's website, noting how much she loved the dewy and natural finish, how it didn't settle into lines on her face, and how it did not make her break out (which she noted many other similar formulas had before).
One major critique I have is their rather limited shade selection. As of now, Ilia's True Skin Serum Foundation is only available in 10 shades, many of which are made for lighter skin tones. I personally did not have any trouble finding a shade — in fact, I was surprised to find that a couple of the shades (Milos and Catalina) matched perfectly with my medium tan skin and yellow undertones. Ilia is currently working to create more shades for all of their customers, according to a brand representative.
If you have been on the hunt for the perfect "no makeup" makeup foundation for the warmer months ahead or just want to feel good about the makeup you're wearing, consider adding Ilia's True Skin Serum Foundation to the mix. With its naturally radiant finish and good-for-your-skin botanical ingredients, it can't hurt to try. And if it does become your daily go-to (like it has for me), that's fine, too — haven't you heard that you can never have too much of a good thing?
Source: Read Full Article