Kristen Stewart Wore an Entire Pack of Bobby Pins at Once — Yep, We'll Just Leave That Out There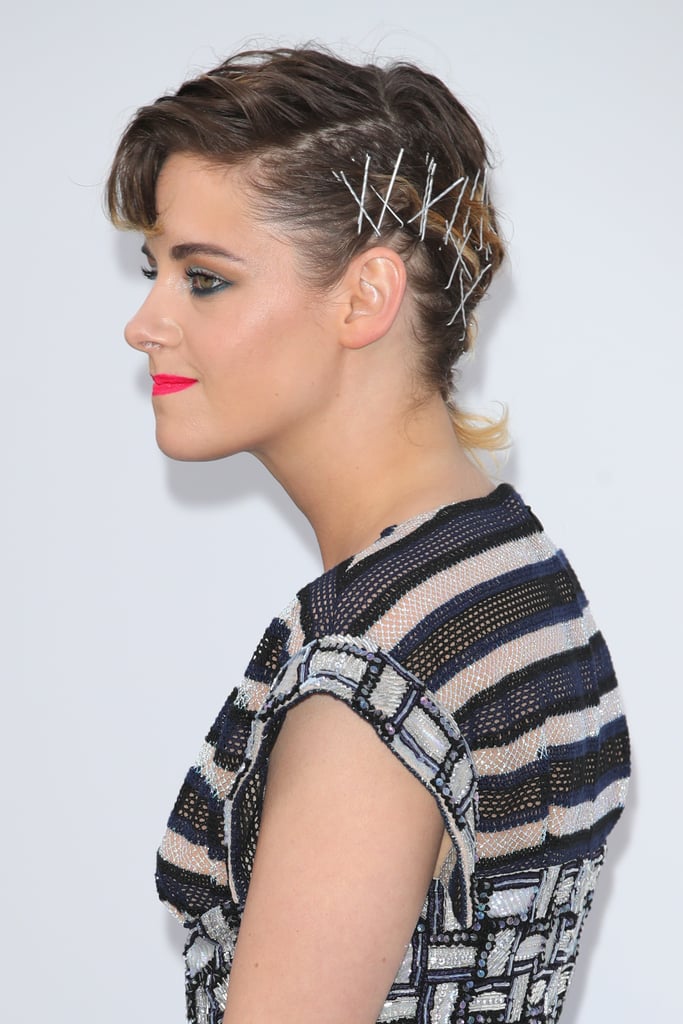 The Cannes Film Festival is Kristen Stewart's Super Bowl. Not only did she (successfully) bring back the rat-tail hairstyle this year, but she also wore pearls as freakin' eyeliner and made a gasp-worthy fashion statement by taking off her heels on the red carpet. Now, during Thursday's amfAR Gala in France, it's the back of her head that has us in awe. From the front, one look at Kristen's curled, sweeping retro bangs and we're transported to the opening scene of 13 Going on 30 à la Jenna Rink. But with the turn of her head, her look reached an entirely new dimension.
Kristen's hair was tucked behind her ears with a railroad of crossed bobby pins, covering the whole lower portion of her head. We're no John Nash, but it looks like an entire pack of silver bobby pins was used to nail this badass look. This isn't the first time she's opted for a pin-covered hairstyle, as the actress went for a black bobby pin look with messy waves back in 2016. Read on to see photos of Kristen's Cannes look from all angles, and prepare to be mesmerized.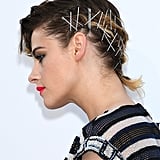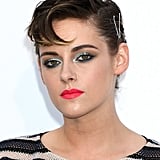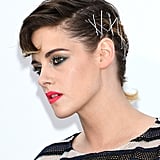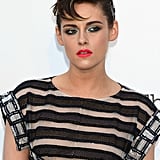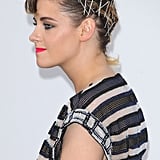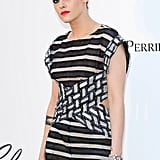 Source: Read Full Article