Maisie Williams hit the Emmy Awards 2019 red carpet debuting a brand new look: a short, choppy bob with wispy bangs and her natural chestnut brown hair color.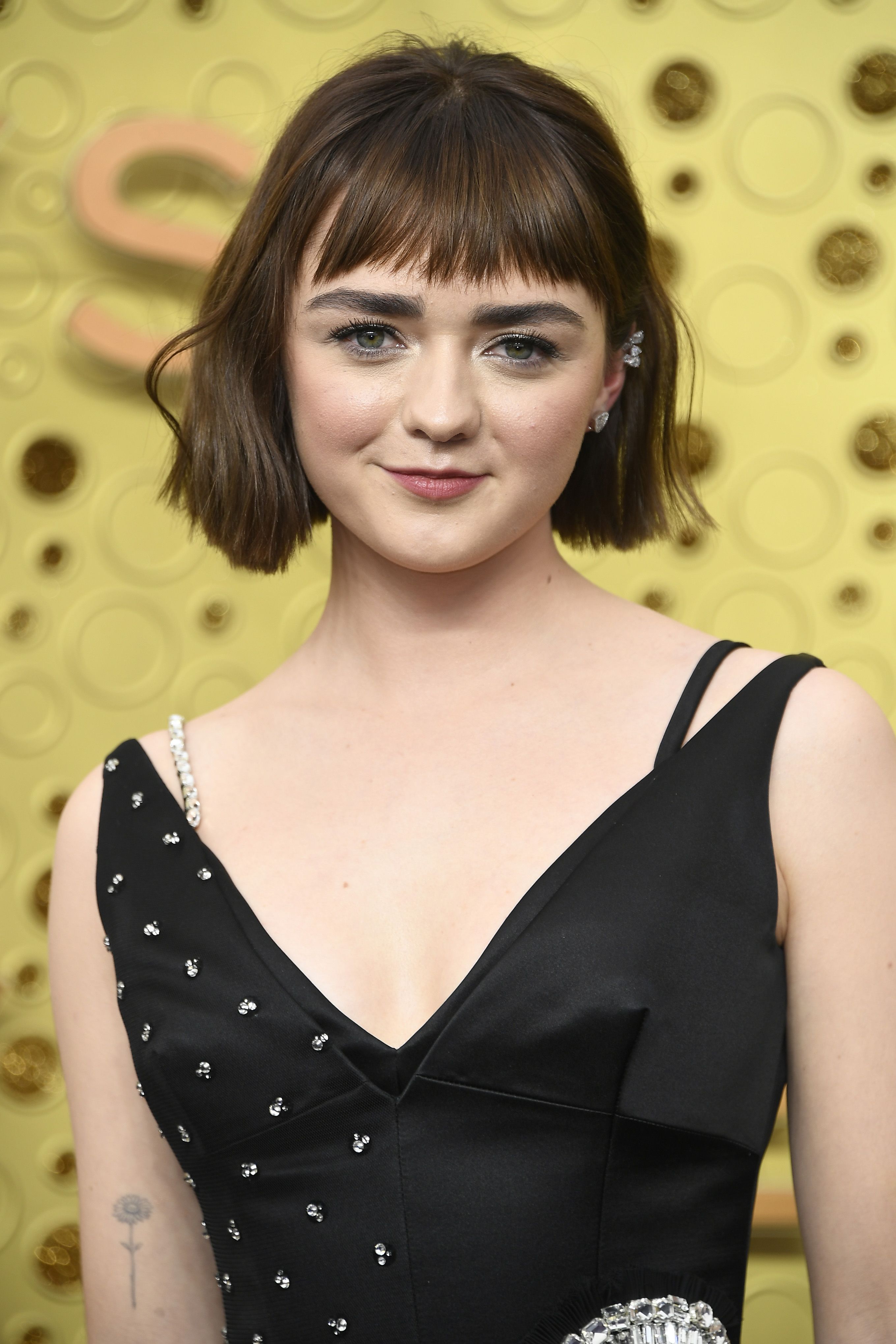 Hairstylist Ryan Richman styled Williams's hair for the awards, sharing on Instagram Stories that the actress is now a brunette. Williams has had blonde, purple, and pink hair since late 2018. But the Game of Thrones star is now back to her roots as a brunette. "I love pink so much. For so long I pretended that my favorite color was green," Williams told Rolling Stone in March about her hair color. "I thought I wasn't a feminist if my favorite color was pink. And then I decided that's fucking stupid."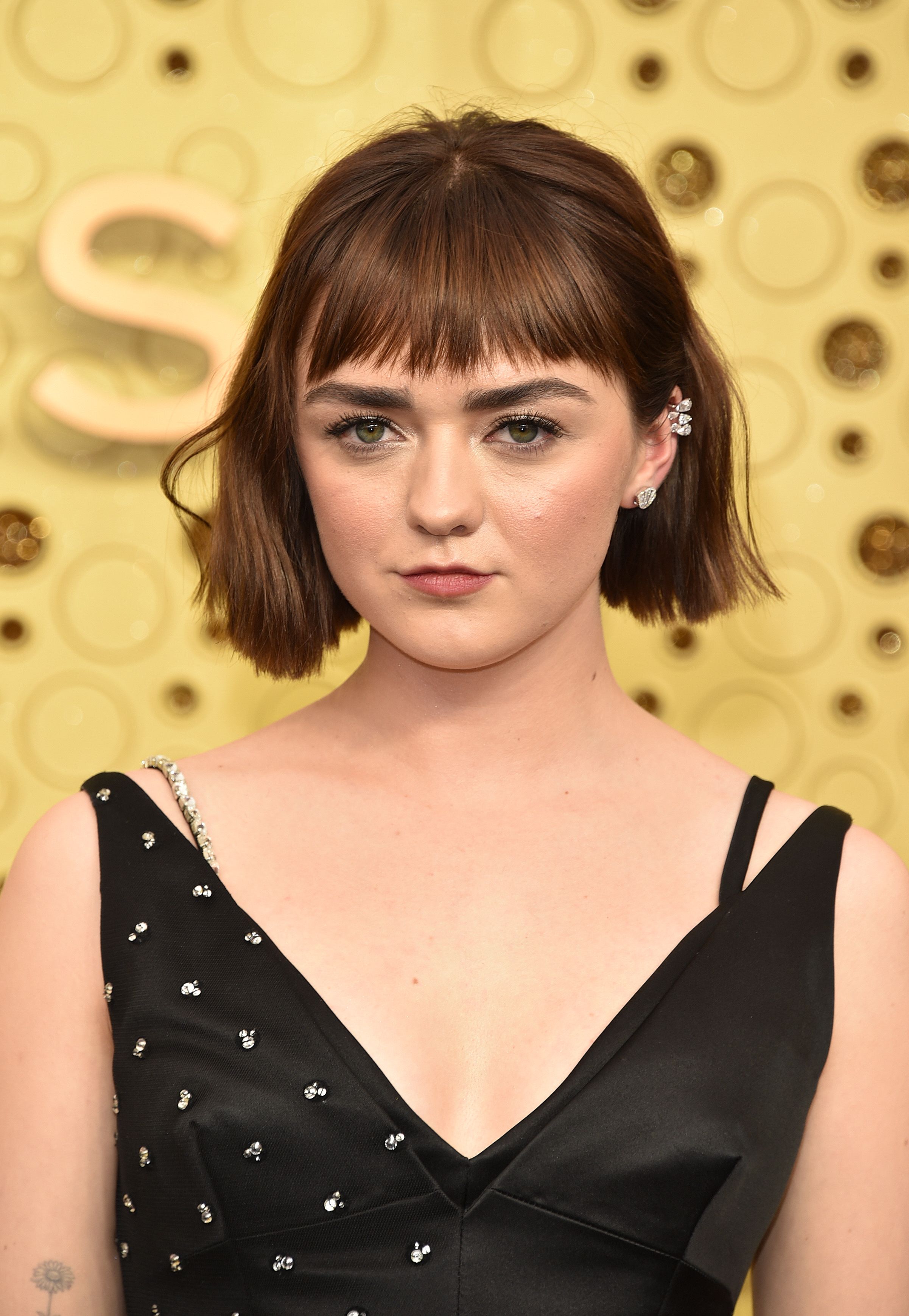 Williams paired her new haircut and color with a gorgeous black JW Anderson dress and Roger Vivier shoes on the Emmys red carpet. Her makeup was natural and fresh, with her signature bold brows, a rosy pink lipstick, and a shimmery eye shadow.
This was Williams's most recent hair color, seen at fashion week in early September: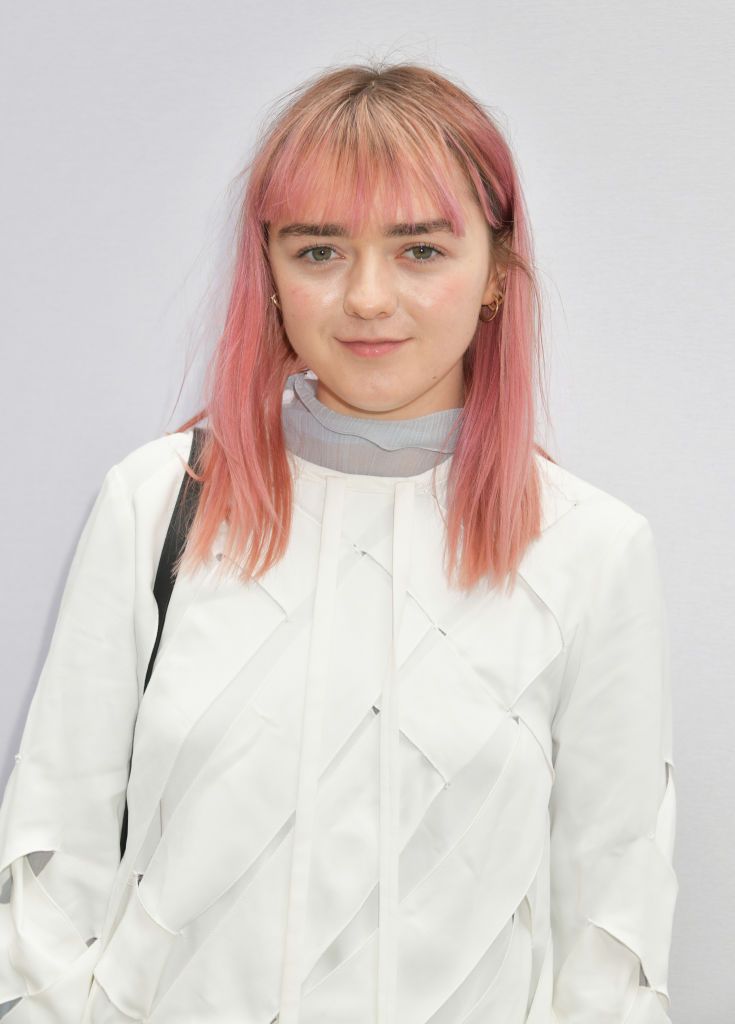 "I dyed it because I didn't want to work," Williams told Rolling Stone. "It's a pretty good way of stopping that. And it just feels so good, so me. I've battled my whole adolescence with trying to put a stamp on my appearance, but also be a blank canvas as an actor."
Williams was joined on the Emmy red carpet by other Game of Thrones costars like Sophie Turner, Kit Harrington, and Gwendoline Christie.
Source: Read Full Article