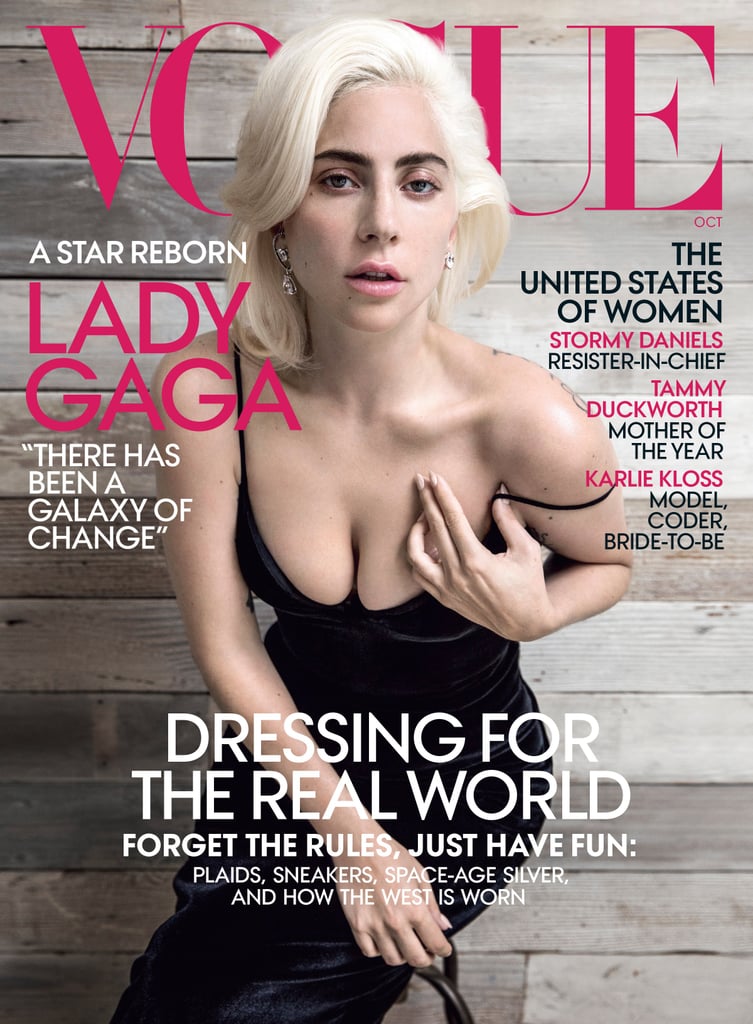 People Are Here For Lady Gaga's MAJOR Makeunder — and It's Easy to See Why

Lady Gaga's beauty style has lived more lives than the fabled Mr. Nibbles — if you were to close your eyes, you could probably picture at least 41 different personas of hers throughout the years. Meat headbands! Bleached eyebrows! Stiletto nails so sharp they could cut a b*tch!
As of late, though, the multihyphenate star seems to have shed her "more is more" image for a pared-down aesthetic in lieu of her latest role as Very Serious Hollywood Actor. The transformative makeunder was most evident in her upcoming film A Star Is Born, which began well before Lady Gaga even landed the gig. (Bradley Cooper, she told The Los Angeles Times, asked her to remove all of her makeup during the audition, which "put me right in the place I needed to be, because when my character talks about how ugly she feels — that was real.") It's also omnipresent in her newly released October cover story for Vogue, the photos of which offer a more fresh-faced Lady Gaga than perhaps we've ever seen before.
Only time will tell whether this newfound au naturale look is here to stay, but the roaring praise on social media, which you can see below, does confirm one thing: people seem to like knowing she was born this way.
Source: Read Full Article