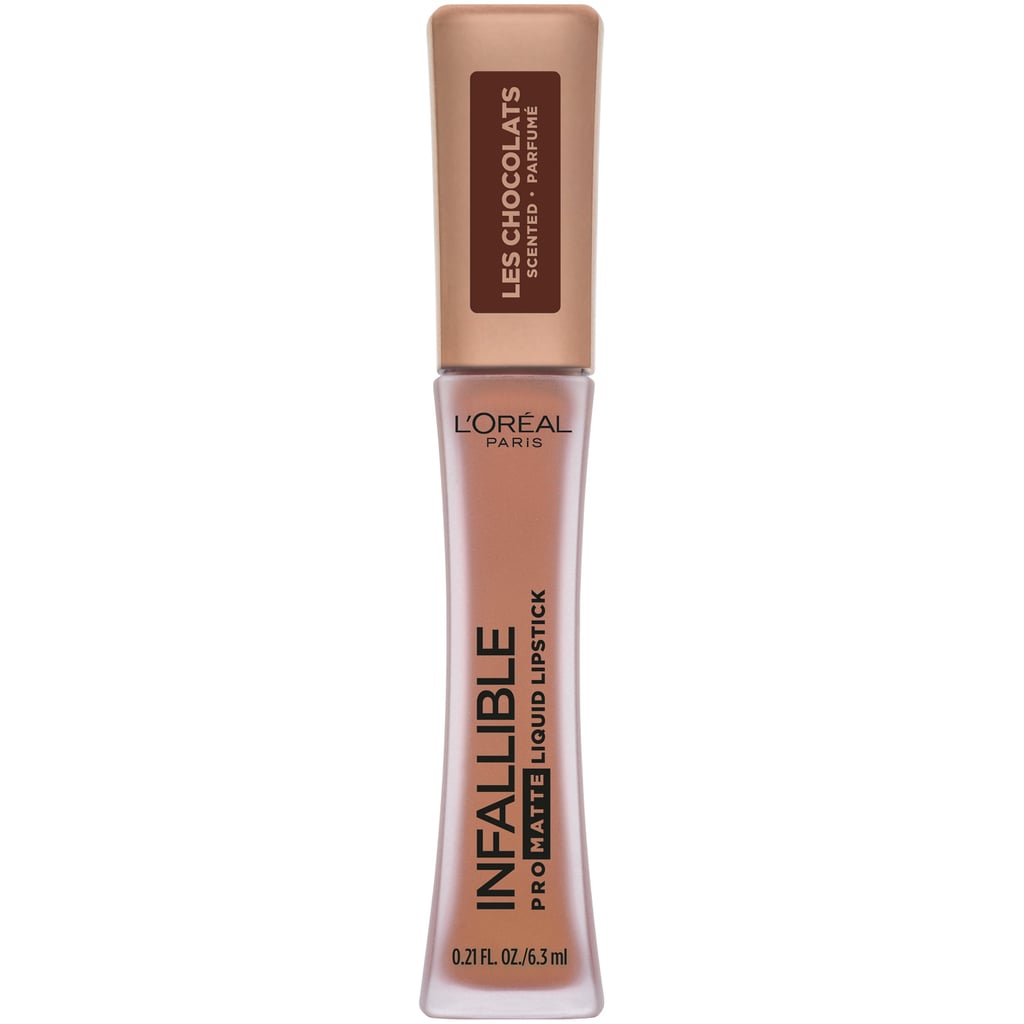 Pretty Sweet: L'Oréal Paris Launches Chocolate-Scented Liquid Lipsticks

This Spring, the beauty biz has given our noses quite a few treats. Deliciously fragranced perfumes aside, scented beauty products abound. I'm talking dessert-flavored MAC lip glosses, $4 cannabis lip balm, and even bacon, egg, and cheese-fragranced shampoo, should you be into that sort of thing. The new scent on the block? A fresh batch of L'Oréal Paris Infallible Liquid Lipsticks that smell like really, really good chocolate.
I know what you're thinking: ugh, not another overly sweet, yet somehow still plastic-y, fake cocoa smell. But luckily, this new lippie doesn't fall victim to that common scent snafu. This sh*t smells so much like chocolate, you're going to run to your local drugstore to pick up a Whitman's Sampler and devour it in under three seconds. Plus, it passes the sensitive-schnoz test: one POPSUGAR employee, who usually shuns heavily fragranced items, says the sweet cocoa smells A-OK. To me, it's giving off vibes that are reminiscent of another beloved aroma: the Too Faced Chocolate Soleil Bronzer.
Like all L'Oréal Infallible offerings, the coverage is super opaque but nondrying and glides on like a dream. As someone who can usually be found with lipstick smeared all over her teeth (cute, I know), this is pretty foolproof to apply. It sets quickly and stays put, so you don't have to rub down your teeth before every meeting. Read on to see and shop each hue.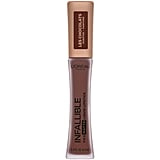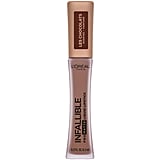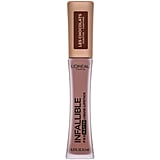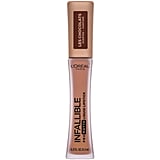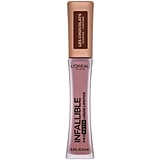 Source: Read Full Article