Run, Don't Walk, Because Walmart's Launching a Line of Beauty Boxes For $10

First Walmart starts selling a unicorn beauty collection, and now the company announced the launch of six Beauty Boxes — our beauty-loving souls might not be able to take much more. OK, that's a bit dramatic, but the excitement levels are really high right now. The boxes feature full-size cosmetics, skincare, and haircare products all for $10. Yes, you read that right! Each box is valued at $20-$40, so no matter what, you are getting a great deal.
The six boxes each have products for different needs: Time For Eyes is filled with Walmart's top-selling eye products; Latest in Lips has gorgeous nude-hued lip products; Glow For It has all the things you'll need to get that glow; Love My Curls has products every curly-haired girl will want to try; Influenced by Nature Hair Care has top nature-inspired hair products; and Refresh Renew Extend has products made to revive your hair. Right now, all of these magical bundles are available in limited quantities at Walmart stores, but they are set to expand to 3,000 stores and online by mid-May. Keep scrolling to see all of the things you could get for $10. Trust us, it's a lot!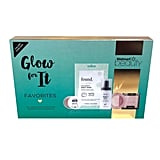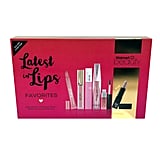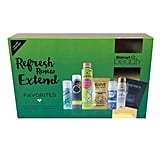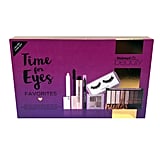 Source: Read Full Article