— billy? (@feminineking) April 29, 2018
Luckily for anyone who enjoys following the lives and loves of cool teens as much as I do, Fenty Beauty launched back in September, which was just in time for homecoming season. The sparkling Trophy Wife luminizer was incorporated into a few homecoming proposals and reminded us all that love is not dead and some boys can be nice. Now it's time for prom, and Fenty fans are back at it.
One budding makeup artist named Billy Huynh showed that prom season is also a season of giving, as the guru made sure to apply some preceremony highlight touch-ups on fellow attendees. Billy tweeted, "i wanted everyone to glow so i went around with @fentybeauty highlight and did my thing." Billy, you have an open invitation to all of my boring adult wine and cheese parties from now on.
The brand itself took note and responded with, "UM this is amazing!!! We love a generous queen!! Send us a DM, we'd love to send you some more KILLAWATT to bless everyone with, boo." And thus, Billy also schooled us in the art of a subtle network.
— Fenty Beauty (@fentybeauty) May 1, 2018
As Billy told POPSUGAR, the spur-of-the-moment glam sessions took place just before guests attended prom. "I was running around seeing if anyone wanted to be blessed with Fenty!" the makeup artist said. "I wanted everyone to feel as snatched as I did." (Mission accomplished!)
Billy applied the Killawatt Freestyle Highlighter Duo in Hu$la Baby/Mean Money ($34) with a BH Cosmetics brush.
"The response was amazing because people loved the pigment," Billy said. "I was blinding people a mile away. I was glowing on the dance floor!" A teenage dream, indeed.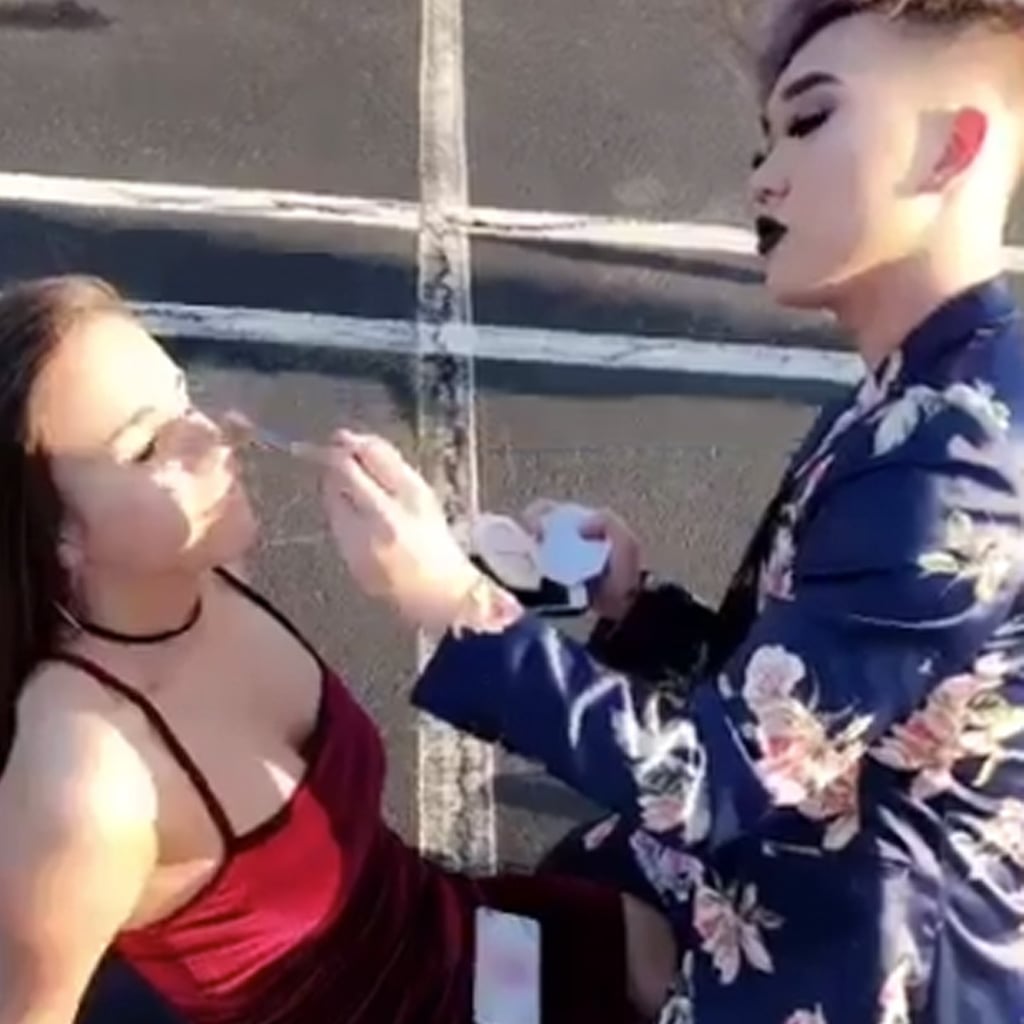 Source: Read Full Article