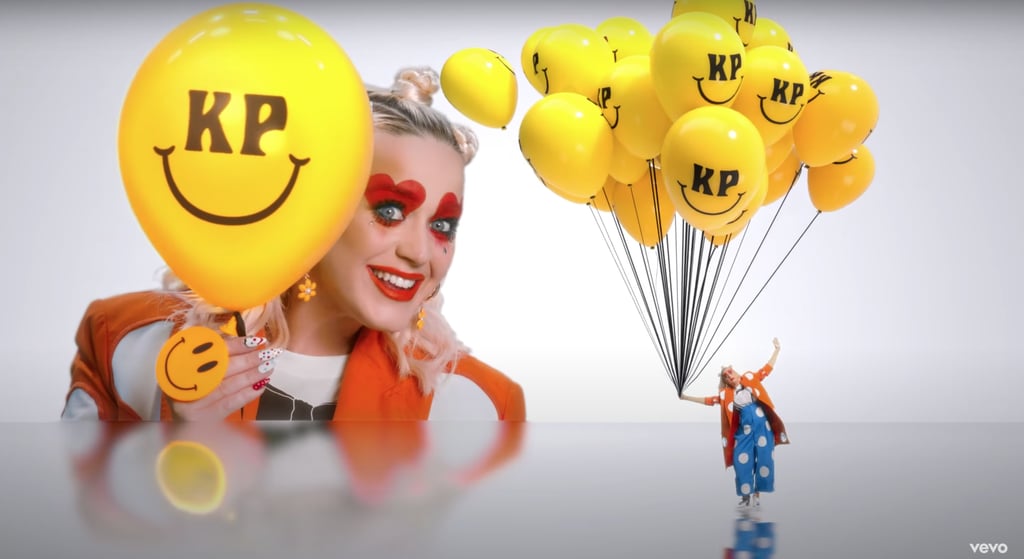 There's a Lot Going on in Katy Perry's "Smile" Music Video, but Her Manicure Is a Must See

Katy Perry transformed into a surprisingly chic clown for her "Smile" music video — outfit, makeup, fingernails, and all. In the effervescent video shared on Tuesday, the singer and mom-to-be dons a polka-dotted orange and blue getup and heart-shaped eye makeup while dancing among oversize objects and singing about getting her smile back. Within the first 30 seconds, Perry blesses us with a close up look at her manicure, confirming that she really went all in on the clown theme.
Her pinky nail is painted red with multicolored spots, her middle finger nail is white with tiny yellow, blue, and red dots, and her pointer finger nail actually features a smiling clown face design on it. This quirky combination serves as proof that the mismatched-nail-art trend is showing no signs of slowing down. Ahead, watch Perry's upbeat music video, and then take a zoomed-in look at her truly one-of-a-kind manicure.
Source: Read Full Article