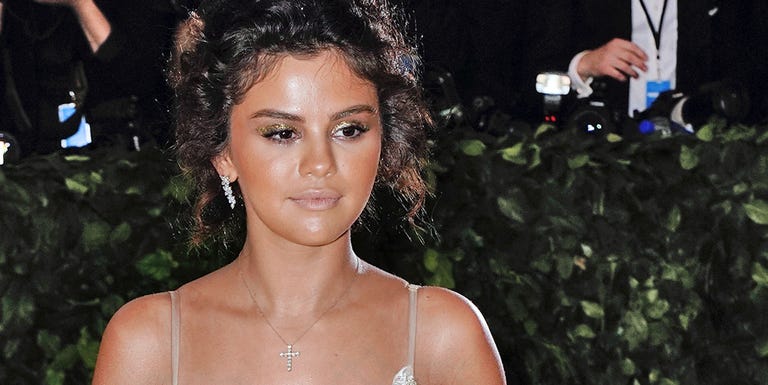 In case you haven't heard, fashion's biggest night took place on Monday at the Metropolitan Museum of Art in New York City (i.e. the Met Gala), and countless A-list celebs, models, and designers showed up for the event. Among the attendees was Selena Gomez, who showed up in a white, flowing Coach gown and VERY bronzed skin in hopes of fitting the theme: "Heavenly Bodies."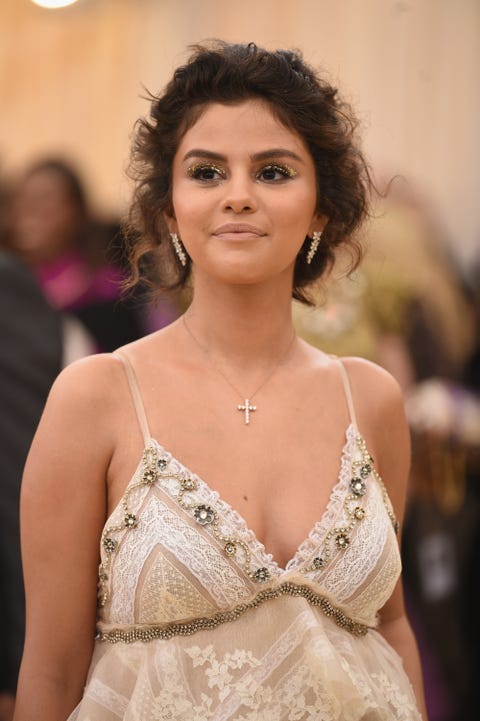 The Internet was divided over her extremely tan look, which even inspired a Spongebob meme.
remember tannned patrick and spongebob? well this is them now, feeling old yet? #metgala pic.twitter.com/r1txo6zVYP
However, in an Instagram video she posted on Wednesday, it seems she's acknowledging the stir that her glowy skin made. She doesn't outright say anything about her tan, but you be the judge:
In the post, she's running away very quickly (which is impressive in that dress, I might add) and immediately jumps in to a car, with the caption reading, "Me when I saw my pictures from MET" complete with a shrugging emoji. She also turned the comments off, so read into that what you will. But if my suspicions are correct, and it is about her tan, don't worry, Selena, we've all make the mistake of putting on too much bronzer at some point. At least she can poke a little fun at herself, right?
Follow Lauren on Instagram.
Source: Read Full Article