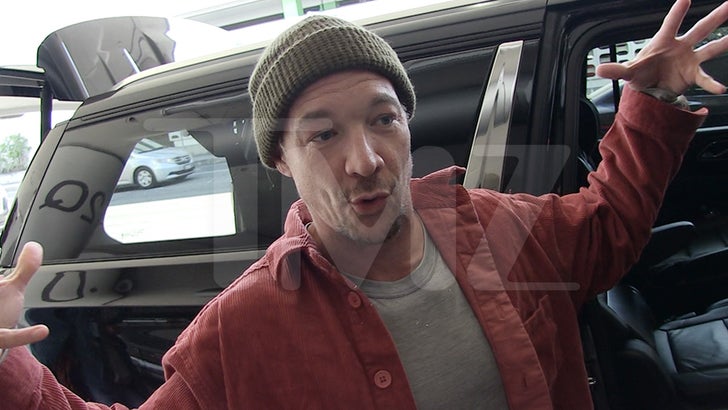 Diplo is the latest major artist to sell their music publishing rights to corporate overlords, and he says there are 2 very good reasons for this trend … or in his case, 110 million reasons!
We got the famous DJ at LAX and asked why he sold his music publishing rights for his record label, Mad Decent, to Iconoclast — and he says the brand management company seized the opportunity to nab his musical gold.
Diplo says music catalogs like his, which include popular tracks like Major Lazer's "Lean On," are constantly streamed, and are slow, but reliable and steady, moneymakers … which adds up to a great long-term investment for corporations and hedge funds.
But, talk about a win-win — he says it's also a sweet deal for artists, as it allows them to cash out now instead of waiting a couple decades for their music streams to generate a ton of money.
The way Diplo sees it … he'd rather take the money now, so he can spend and invest — speaking of which, he told us some of the big plans he has for his financial windfall.
It could be life-changing money — although Diplo was already a pretty rich dude, he estimates his catalog went for $110 million … before the IRS takes its cut. Death and taxes, right?
Remember, Justin Bieber recently sold his catalog for $200 million, Dr. Dre sold a portion of his for more than $200 mil … and Bruce Springsteen kicked off this trend when he sold his for $500 mil back in 2021.
While Diplo prefers to take the money and run, he tells us why he's not the type to splurge … but admits there is one potential scenario that would make him drop a fat stack.
Source: Read Full Article