A sort of mania took over after the first novel in the Fifty Shades of Grey trilogy was released, and the momentum kept going with its sequels. But did anyone expect the film series to rake in more than $1 billion in ticket sales? E.L. James may have surprised naysayers, but not her fans, and that's why her other book is up next.
With Fifty Shades of Grey now part of pop culture history, James has moved on to other projects, including her latest novel, The Mister. It was just announced that it will be adapted into a film.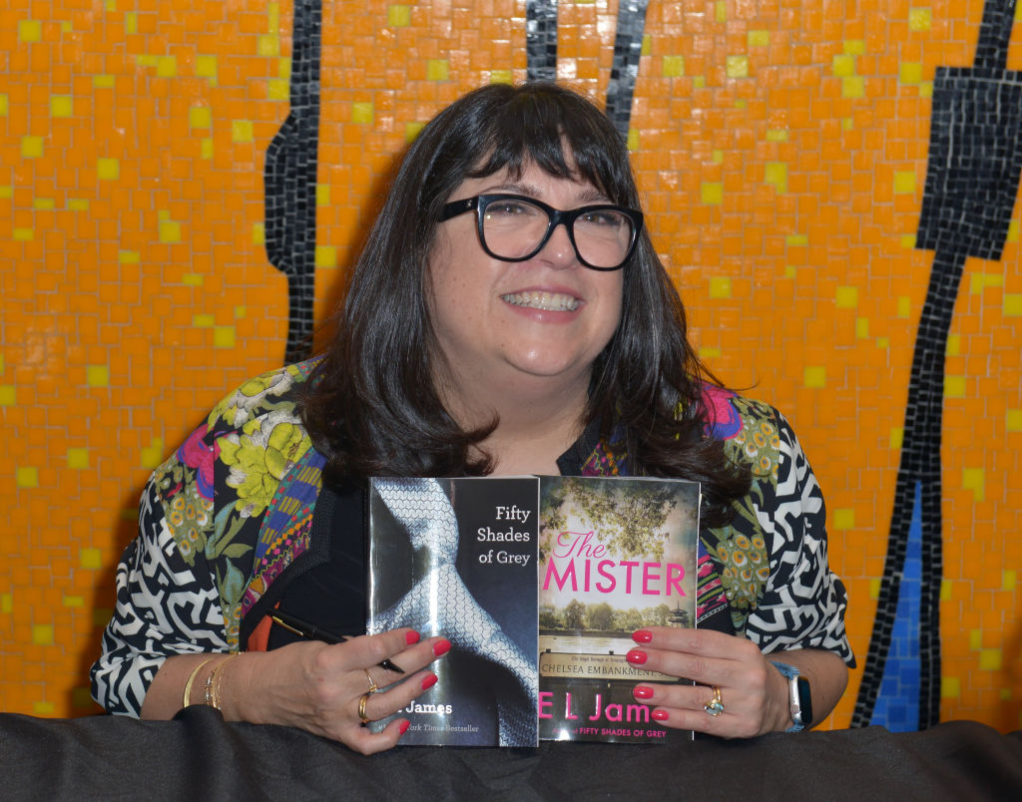 What is 'The Mister' about?
Released in April 2019, The Mister is another romance novel from James but it is set in London. Taking place in modern times, the story follows a wealthy British nobleman named Maxim who struggles with loneliness and responsibility.
He falls for his Albanian maid, the mysterious Alessia who escaped from a human trafficking ring. She also happens to be some sort of piano prodigy. An excerpt from the book's synopsis reads:
"Can Maxim protect her from the malevolence that threatens her? And what will she do when she learns that he's been hiding secrets of his own?
From the heart of London through wild, rural Cornwall to the bleak, forbidding beauty of the Balkans, The Mister is a roller-coaster ride of danger and desire that leaves the reader breathless to the very last page."
Like the Fifty Shades of Grey series, reviews are mixed for The Mister, with some readers complaining that the characters lack depth and the plot has too many holes. Others love this James book more than Fifty Shades.
Universal obtains the film rights for 'The Mister'
You know who else likes it? Universal Pictures, the studiothat backed the Fifty Shades of Grey movie franchise starring DakotaJohnson and Jamie Dornan, is in it to win it with The Mister.
According to Variety,the battle over the novel's film rights sparked a bidding war, but the storylanded in the hands of Universal. James will serve as an executive producer forthe film in the same way she did for Fifty Shades. Per the outlet, TheMister was also a New York Times bestseller.
'Fifty Shades of Grey' became a box office hit
Worldwide, the first Fifty Shades of Grey movie accrued more than $500 million while each of the sequels brought in more than $350 million each at the box office. When Universal acquired the rights to James' first set of books back in 2012, it turned out to be a profitable move.
According to The Hollywood Reporter, Universal execs were happy they successfully drew in audiences for an adult romance series that played with fantasy. That's James' specialty. Shortly after Fifty Shades Freed performed well in theaters, the studio's head of domestic distribution, Jim Orr, had this to say:
"We take great pride inproviding films for distinct audiences. To grow a $1 billion franchise out ofan adult-themed property is an extraordinary achievement."Clearly, Universal is looking to repeat that outcome.
Source: Read Full Article