Kim Kardashian West recently tweeted a photo from the Kardashian family group chat. Her sister, Kourtney Kardashian, shared a Facebook screenshot showing a passage from Sylvia Browne's 2008 book, End of Days: Predictions and Prophecies About the End of the World. 
What Browne wrote back in 2008 seemingly predicted the Coronavirus.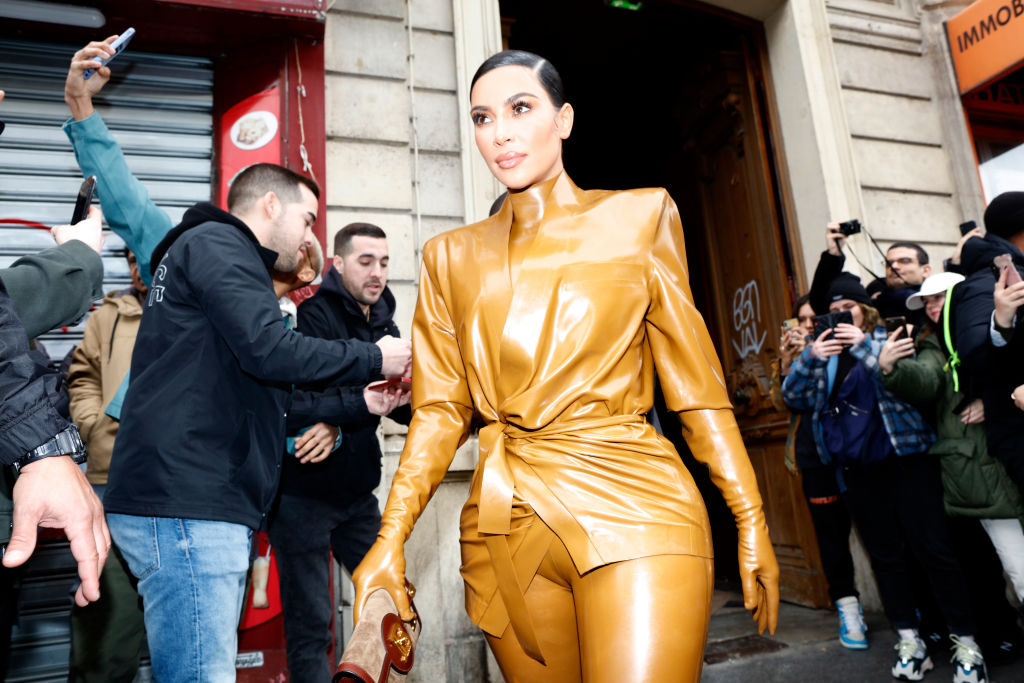 Who is Slyvia Browne?
Browne was an American author who also claimed to be a psychic medium. She appeared on television several times and had her own radio show called Ask Sylvia! where she would predict the future and contact spirits.
Browne was often criticized for making inaccurate predictions. Regardless of the naysayers, Browne cultivated a large fan base that she maintained until her death in 2013.
Sylvia Browne predicts the Coronavirus
Browne's book, End of Days: Predictions and Prophecies About the End of the World, is marketed towards anyone who has "ever wondered where we're headed, and what—if anything—we can do to prevent a catastrophe of biblical proportions."
Browne wrote in End of Days:
In around 2020 a severe pneumonia-like illness will spread throughout the globe, attacking the lungs and bronchial tubes and resisting all known treatments. Almost more baffling than the illness itself will be the fact that it will suddenly vanish as quickly as it arrived, attack again ten years later, and then disappear completely.
Kim Kardashian West resurfaced Sylvia Browne's book
The medium and psychic died in 2013, but her book lives on more than a decade later. Thanks to Kardashian West's tweet, Browne's book has seen a massive spike in sales. It's likely people want to know what else Browne may have predicted about the future, considering her prediction about a "pneumonia-like illness" became somewhat of a reality. 
Other Coronavirus predictions
As a global pandemic, the Coronavirus is causing a lot of people to read into other works about similar outbreaks. One such book is The Eyes of Darkness, a novel by Dean Koontz.
Another Twitter user became wildly popular when he shared an excerpt from the Koontz book, which read:
"To understand that," Dombey said, "you have to go back twenty months. It was around then that a Chinese scientist named Li Chen defected to the United States, carrying a diskette record of China's most important and dangerous new biological weapon in a decade. They call the stuff 'Wuhan-400' because it was developed at their RDNA labs outside the city of Wuhan, and it was the four-hundredth viable strain of man-made microorganisms created at that research center."
While the book certainly has eerie similarities to the global pandemic that is the Coronavirus, it's likely Koontz didn't actually predict that this was going to happen. The original name for Koontz' virus was "Gorki-400," a nod to Russia, according to the South China Morning Post. 
Plus, the virus in the novel had a 100% mortality rate — the Coronavirus does not. While Koontz is undoubtedly a captivating storyteller, the fact of the matter is that he's just that — a teller of fictional works. 
As a self-described psychic, Sylvia Browne's prediction of the Coronavirus outbreak is open to interpretation, but the Kardashians seem to think this psychic hit the nail on the head.  
Source: Read Full Article