KobeBryant's untimely death has left an incredible shock across the UnitedStates and around the world. Bryant was widely regarded as the greatest basketballplayer of all time, and his passing had everyone holding their loved ones a bitcloser.
Bryant was a passenger in a helicopter that crashed in Calabasas, California on January 26. His 13-year-old daughter, Gianna, also died in the crash, along with seven others. His daughter wanted so badly to follow in her father's footsteps, and she had something so moving to say about Bryant's legacy before their tragic deaths.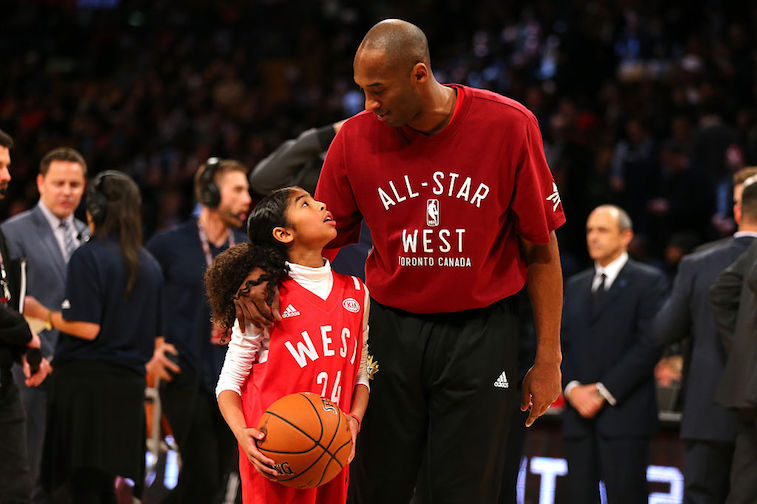 Kobe Bryant was a passenger in a California helicopter crash
The news broke all over the world on January 26: NBA legend KobeBryant was dead. As investigators tried to piece together what happened,more and more information came to light. Bryant, who was traveling with sevenothers (including his daughter) was reportedly on his way to Gianna's basketballgame when the fatal accident occurred.
As of January 27, there were reports that Bryant's helicopter had taken off in extremely foggy conditions — conditions that had prompted the Los Angeles Police Department to ground their own choppers. Air traffic control released an audio recording of a controller informing the helicopter pilot that the aircraft was still flying too low. Moments later, the unthinkable happened.
He was very dedicated to his daughter's basketball career
Bryant and his second-oldest daughter, Gianna, were avid basketball lovers. Bryant retired from the NBA in 2016 and turned his focus to his young daughter's future playing the sport he loved. He had started coaching her team, and Gianna's blossoming basketball career was reportedly the reason the two were on the helicopter in the first place. Bryant and his daughter have attended countless professional games together, and Gianna had big plans to play basketball at University of Connecticut.
Since the father-daughter duo passed, several videos have resurfaced of the two laughing, talking, and playing basketball together.
Gianna vowed to carry on her father's legacy before she died
Gianna understood who her father was and the impact he hadon the basketball world. And she knew she wanted to continue what he hadstarted. Last year, Bryant told Jimmy Kimmel something important his daughterhad said about following in her father's footsteps.
"The best thing that happens is when we go out and fans will come up to me, and she'll be standing next to me. And they'll be like, 'Hey, you gotta have a boy. You and V gotta have a boy, man, have somebody carry on your tradition, the legacy.' And she's like, 'Oy, I got this. You don't need no boy for that. I got this.' And I'm like, 'That's right. Yes, you do. You got this.'"
The two are survived by Bryant's wife and three other daughters
Bryant's daughter wanted to continue her father's legacy, and though their lives came to a tragic end, Bryant's wife and three other daughters will now carry his torch. Bryant's wife, Vanessa, just gave birth to their fourth daughter, Capri, only seven months ago. Bryant is also survived by a three-year-old daughter, Bianka, and a 17-year-old daughter, Natalia. Natalia celebrated her birthday last week, and Bryant's tribute to her was one of his last-ever posts to social media.
Source: Read Full Article