Larsa Pippen is ready to move on from her drama with Kim Kardashian West and the Kardashian family.
In July 2020, Kardashian West and her sisters, Khloé and Kourtney, unfollowed Pippen on Instagram. The social media activity came after Kardashian West's husband, Kanye West, mentioned Pippen directly when running for president earlier this year.
Larsa Pippen made several claims about the Kardashian family in a recent interview
Although she has a public marriage to NBA star Scottie Pippen and appeared on The Real Housewives of Miami, Pippen's bond with Kardashian West made her a household name. Pippen would often spend time with Kardashian West and her family on vacation or around LA. The former housewife also had a unique relationship with Kanye.
In November 2020, Hollywood Raw Podcast asked Pippen about her current fallout with the Kardashian family. Pippen addressed being unfollowed by them and said Kanye is to blame. Pippen claims Kanye would "call me at four, five, and six o'clock in the morning" to "rant" about whatever was on his mind at the time. Pippen said once she stopped answering Kanye's calls, the rapper turned the Kardashians against her.
"Obviously, that really upset him. So, he turned that into, 'Oh, she's this, and she's that.' [The Kardashians] all started to ride his wave…Was I hurt by it? Yes. But at the same time, I'm like, I've done nothing. I've been the most honest and truthful best friend to all of them." Pippen concluded, "[Kanye] has literally brainwashed the whole family into thinking I don't even know what."
During her interview, Pippen also shared that she dated Khloé's ex and the father of her daughter, Tristan Thompson. Pippen claimed that she brought Thompson around the Kardashians first but had no ill feelings when Khloé and Thompson got together and wants them to work on their relationship for True.
Larsa Pippen shared a post about 'letting go' on Instagram after her fallout with the Kardashians
After her interview with Hollywood Raw, Pippen received backlash from fans of the Kardashian family. Many felt that Pippen was using Kardashian West and her family to remain relevant after cutting ties with her. Others felt that Pippen was a "hypocrite" for mistreating Jordyn Woods during the cheating scandal between the model, Khloé, and Thompson. Pippen was one of Khloé's most prominent supporters and often criticized Woods for her involvement.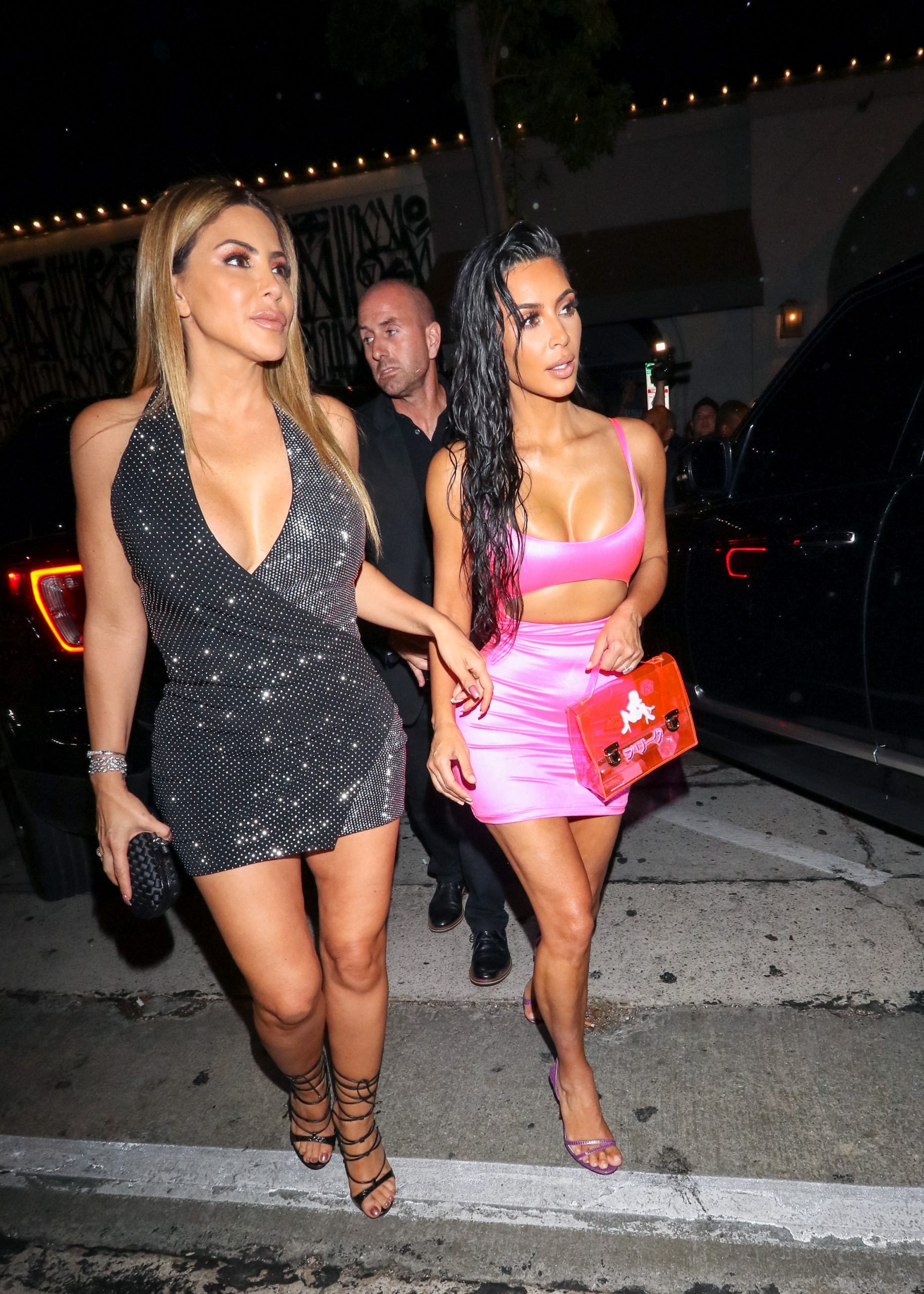 On Thursday, November 12, 2020, Pippen left a message on her Instagram account that showed she's ready to move on. Pippen reposted a text image that stresses the importance of moving on from a situation that no longer serves you.
"Pray, then let go. Don't try and manipulate or force the outcome. Just trust God to open the right doors at the right time. Amen," the post read.
Larsa Pippen's fans are standing by her side amid the Kardashian family feud
Although Kardashian West and her family reportedly have no interest in being friends with Pippen again, many of her fans have supported her through the drama. Following her Instagram post, Pippen received several encouraging comments from her fans. Multiple fans said they believe Pippen isn't the one to blame for her rift with the Kardashian family.
"Why is no one talking about the fact that Khloé stole Tristan from you?" one Instagram follower asked.
"Girl, we all know how Kardashians are. #teamlarsa," another follower chimed in.
"I stand with Larsa," a third fan replied.
Source: Read Full Article