We won't lie, we are a little disappointed…
This week fans of The Simple Life got majorly teased by what looked to be a new Twitter account for the classic reality TV show; it was apparently verified and everything!
It wasn't just news of a simple reboot the account was spreading — it was the implication Nicole Richie, who costarred in the original mid-2000s show, had been replaced for the updated version.
Quiz: Which The Hills Cast Member Are You?
The Simple Life revival was going to star real life enemies Lindsay Lohan and Paris Hilton instead!
As far as we're concerned, this was a much more fascinating take. Think of the drama of two stars saying goodbye to their lives of luxury AND having to do so in the company of someone with whom they have an infamously rocky history!
Just in the past few months, Paris has dissed LiLo on national TV and called her a "pathological liar" on social media.
For her part, Lindsay tried to pull a Mariah Carey and pretend not to know who Paris was earlier this month.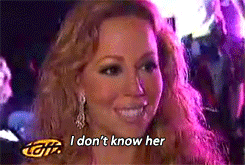 Reality TV gold.
One big reason for the account's success in spreading the news was how subtly they undersold it.
They never came right out and DECLARED Paris and LiLo would star in a reboot, but they certainly implied it with posts like a nostalgic pic of the pair, with the caption:
"keep your friends close, and your enemies closer."
Or this simple emoji post.

It's just the kind of thing a confident marketing team might attempt.
However, after the responses of the purported stars, it's definitely looking like the whole thing was a straight up hoax!
When Page Six reached out to Lindsay directly, her reps responded:
"This is news to her team."
Obviously it's not difficult to imagine Lindsay agreeing to something without checking with her team. We all saw that OWN show.
Paris, however, was less coy.
She took to Twitter herself Tuesday evening to not only deny the rumor but also blast @TheSimpleLife for spreading it in the first place! She wrote:
"FYI, Someone has made a fake fan account & invented this #TheSimpleLife rumor. There is no truth to it. Yes, I love that show & I was approached again to do it. But I had to say no as I have an extremely busy work schedule traveling the world running my empire. #GirlBoss ?"
Oh well. We guess that's that.
We def would have been tuning in to a more complicated Simple Life reimagining. But we want to know what YOU think?
Were you excited by the news? Would you have watched??
Source: Read Full Article