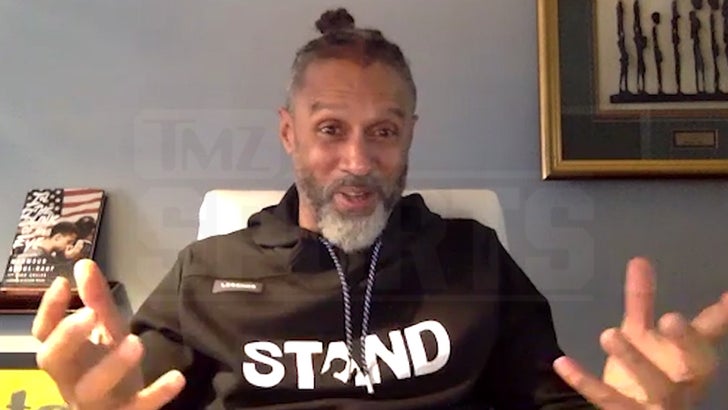 Former NBA player Mahmoud Abdul-Rauf — best known for his refusal to stand for the "Star Spangled Banner" before games — says Colin Kaepernick once told him he never felt freer than after kneeling for the National Anthem.
TMZ Sports spoke to the former #3 overall pick, whom many people compared Colin to in the wake of the protest, about a meeting he had with the NFL star a few years back, after Kap opted not to stand for the anthem as a way to highlight racial injustice, police brutality, and oppression in the U.S.
Abdul-Rauf says he didn't know Colin well, but did spend time with the quarterback a few years back.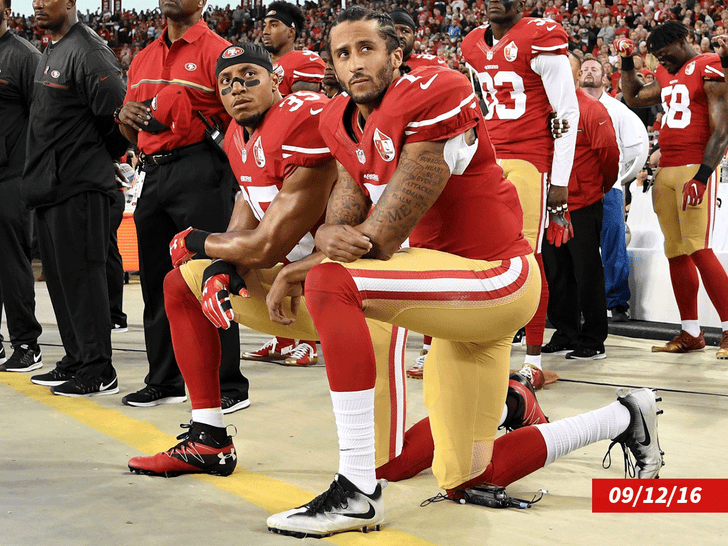 "We never talked a lot, but we did meet up in the Bay Area when he was going through what he did," Abdul-Rauf told us.
"We had a mutual friend. We met in like a private office. We spoke for about an hour. We just shared information and if it resonated, we took it."
And, Mahmoud says there was one thing Kaepernick said that stuck with him above everything else.
"The biggest takeaway for me during that whole night was when he said this is the most freedom he's ever felt in his life. I said to him, 'well, it's because of this freedom that allows people like yourself and those who came before us and those who'll come after us to take those risks and do what you did.'"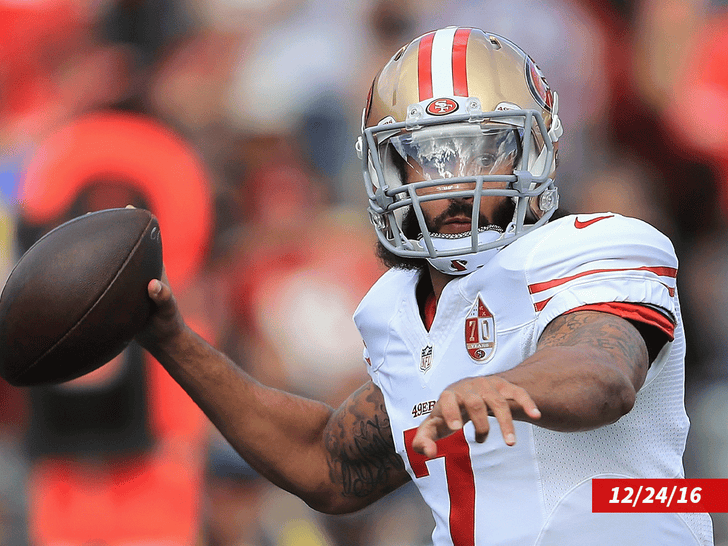 Mahmoud says he saw similarities between what happened with him and Kaepernick — and how they were treated after they chose to protest the anthem — so he reached out to the signal caller to express support.
Despite not playing football in years, Abdul-Rauf believes 35-year-old Kaepernick would still like to play in the NFL.
"I would imagine he still does because when you grow up like we did," Mahmoud said … "many of us start young. And so we train and that becomes a life for us. It's in our DNA. You just don't turn that off."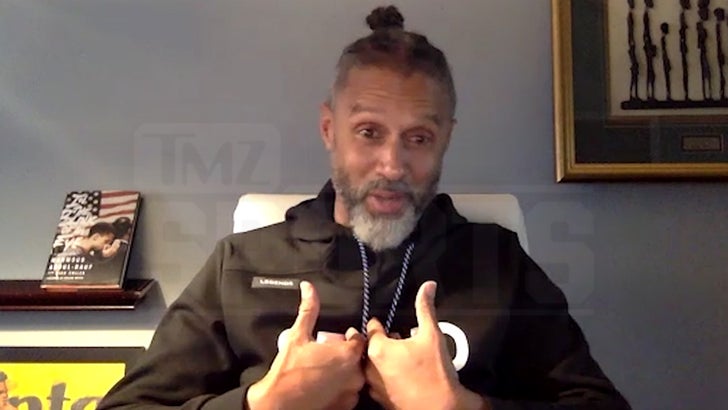 Of course, before Kap, there was Mahmoud … and now the longtime NBA player and 2003's Most Improved Player award winner is releasing a documentary called "STAND".
Abdul-Rauf says the doc will document the story of how he overcame poverty and a nervous system disorder (Tourette syndrome) to make it to the NBA, where he became one of the most polarizing figures in league history.
STAND premieres Friday, Feb. 3 at 9 PM on Showtime.
Source: Read Full Article