Mariska Hargitay and Ice-T are both veterans on the hit NBC series called Law & Order: SVU. They've both been on the show together for over two decades, so it makes sense the two would want to wish the other a happy birthday on their special day. Hargitay did just that for Ice-T's birthday on February 16. Read on to learn how she commemorated the event.
Mariska Hargitay wishes Ice-T a happy birthday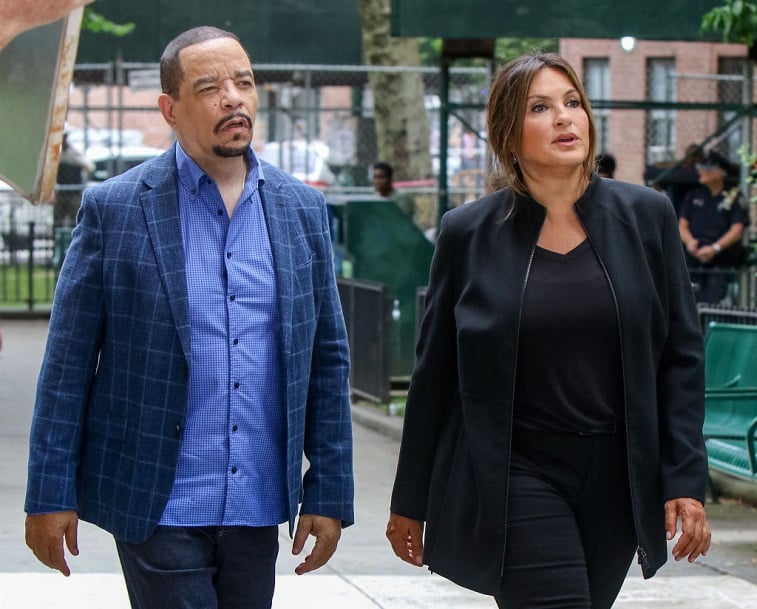 Hargitay took the time to post a few images of herself with Ice-T over the years. The first image is more recent of the two laughing together and having a good time. It's accompanied by another three photos of the pair over the years. In each one, the two are smiling together and enjoying themselves.
Hargitay captionedthe post with: "Happy birthday @icet Every time I'm around this #OG i'vegot a #SmileOnMyFace #LoveIsLove."
Fans react to the sweet post
Fans seriously can't get enough of Hargitay and Ice-T's amazing friendship on and off the set. "Benson/Fin friendship is everythinggg 🙌❤️," an Instagram user wrote.
A lot of people consider the two great as partners. "Best tv partners," someone else said.
A lot of fans took the time to wish happy birthday to Ice-T as well. "Best OGs on TV!!! Happy Birthday ICE!!! 🎂," another user wrote.
"Awww, Happy Birthday OG!! 💙 those smiles areeverything," yet another user said.
One Instagram user thinks the two are lucky to have eachother. "You are lucky to have a friendship like yours 💜," theywrote.
"Happy birthday to one half of the greatest duo ontelevision, @icet! The OG's making history," another user chimed in.
Hargitay was actually nervous about meeting Ice-T the first time
Hargitay admitted on The Tonight Show StarringJimmy Fallon that she was nervous to meet Ice-T for the first time. Sheappeared on the show with Ice-T and they were candid about each other.
"Well, I was so nervous to meet Ice-T," Hargitay admitted."He was OG. He was, like, the man. He was, like, the rapper. I was excitedabout it…So he came on the show and he was the sweetest, kindest, mostopen…it was such a joy. And for 20 years it's been an education for me. He'staught me about so many things."
The two have clearly come a long way from those humblebeginnings of friendship. They're great friends now. "We're very fortunate tobe on a show that everyone likes each other, everyone gets along," Ice-T explained."Twenty years is a long time, it's a very cool work environment. Mariska's thebest."
Ice-T also says he isn't going anywhere until Hargitay does."They asked me to stay and I've been there and I'm happy and I'm not goingnowhere until she's gone," Ice-T said in regards to Hargitay.
"We're sticking together," Hargitay said in response. "It'sbeen such a crazy surprise journey and gift."
The two have come so far from the early days. SVU wouldn't be the same without either of them.
Source: Read Full Article