Just because Meghan Markle and Prince Harry made the decision to step back from their senior royal duties doesn't mean their personal battles have stopped. Unfortunately, Meghan is still dealing with the aftermath of her tabloid lawsuit, in which she and Harry sued Associated Newspapers—aka the publisher of the Daily Mail and Mail on Sunday—for allegedly publishing her private information. The case isn't going so great at the moment for her, but ahead of it, Meghan sought to protect herself from negative energy.
During Meghan's recent virtual discussion with Smart Works charity (where she serves as a patron), she wore two gold necklaces, one of them showcasing an evil eye pendant.
The necklace, sold by Edge of Ember, is "inspired by vintage coins found in Asia" designed to "carry icons of good fortune," according to the jeweler's site. "The Visionary Necklace bears a blue topaz evil eye to protects its wearer from negative vibes. It's got your back."
If you're feeling inspired to protect your aura, it's currently available for pre-order: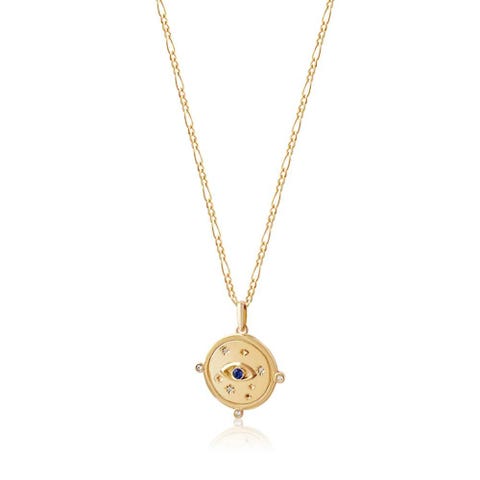 Of course, this isn't the first time Meghan has worn a piece of evil eye jewelry. After she and Harry first announced they were filing the Associated Newspapers lawsuit back in October, Meghan was seen wearing an dainty evil eye bracelet. Alemdara made it and said it was designed to offer "safe-keeping" and help ward off "jealousy from others."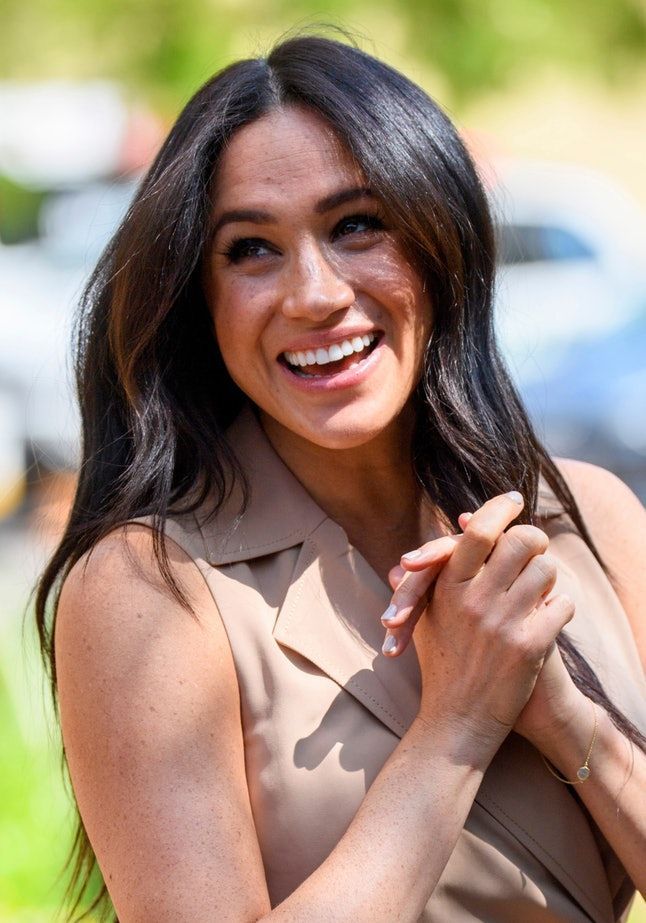 Gotta love jewelry with subtle messaging. BRB while I add these lovely pieces to my shopping cart!
Source: Read Full Article