If you thought that Meghan Markle and Prince Harry were using their newfound freedom from the royal fam to just relax in Canada, well, you'd be very wrong.
Not only did the Duke and Duchess fly out to Miami last week to speak at a JP Morgan event, but now it also looks like Harry is trying to work out some sort of deal with Goldman Sachs. According to CNBC, Harry is in talks with the company to be a guest speaker for their interview series Talks at GS.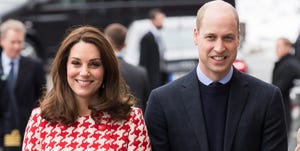 So far, nothing has been confirmed, but a source shared that Harry "will likely want to speak about two issues of personal interest: mental health and the needs of military veterans." And before you start getting jealous of Harry's lucrative speaking gig, the source also shares that this wouldn't be a paid appearance. Even though Meghan and Harry are no longer receiving a royal allowance after stepping down, they're both very wealthy and Prince Charles is reportedly helping support them financially, so it looks like Harry can take on some unpaid work.
As for what else Harry and Meghan are up to, Queen Elizabeth recently requested that they return to England to attend the annual Commonwealth Service with the rest of the royal family and for a "final round of official engagements before returning to their new base in Canada."
So basically Harry and Meghan still have a lot going on!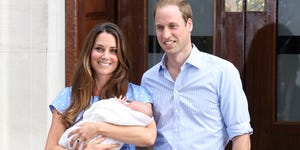 Source: Read Full Article