Miley Cyrus had a wild 2019, and it is looking as though 2020 is going to be equally interesting. The singer is in a red-hot relationship after a series of relationships that left her fans stunned and looking for answers.
Still, it seems unlikely that anything this year will be able to beat Cyrus's past summer when she made headlines left and right.
Oddly enough, much of the drama that unfolded over the latter part of 2019 can be traced back to one very unique birthday gift that she gave to reality television star Brody Jenner. 
What gift did Miley Cyrus give Brody Jenner?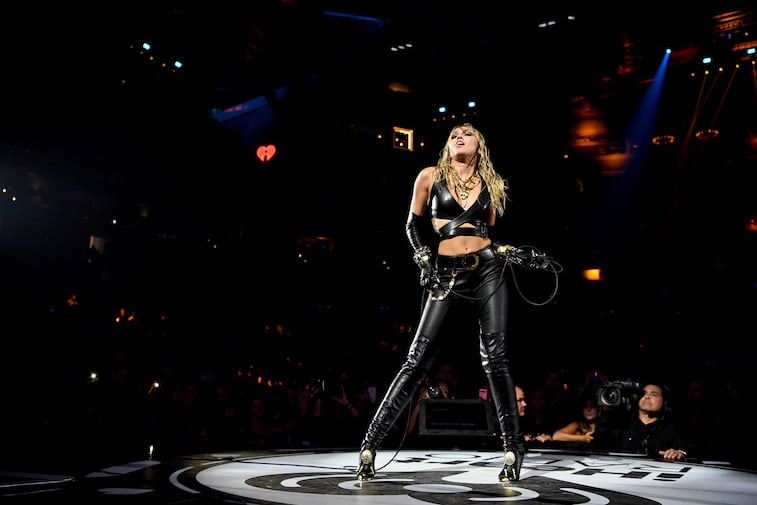 In August 2019, Brody Jenner and Kaitlynn Carter had just broken up, after a brief one-year marriage. Still, that didn't stop Carter and her rumored romantic partner, Miley Cyrus, from sending Brody Jenner a massive gift box on his birthday containing all sorts of marijuana items, including a weed bouquet.
Cyrus, a known devotee of marijuana, likely had a hand in writing out the gift message, which read: "Brody, WEED like to wish you a happy birthday! Love you! Miley + Kaitlynn."
Certainly, it was bizarre that Carter and Cyrus would send Jenner a gift from the two of them, especially considering the fact that Carter and Jenner were fresh from a breakup.
Still, it sent a message to fans everywhere that there was no real animosity between them and that Carter and Jenner were more than capable of moving forward in an amicable manner – even with Carter's brand-new romance with Cyrus.
Miley Cyrus and Kaitlynn Carter's short-lived relationship
Miley Cyrus and Kaitlynn Carter's fling was short-lived, but probably the most talked-about hookup of last summer. The two, who had been friends for a long time prior to things turning romantic, were photographed making out on August 11, the very same day that Miley Cyrus and Liam Hemsworth announced their separation.
After a week-long vacation together, Cyrus and Carter headed back to California. Around that same time, they mailed Brody Jenner his weed bouquet birthday present.
All throughout the remainder of August and well into September, Cyrus and Carter were seen all over Los Angeles, out on date nights and frequently making out in public. There were even some reports that the two had moved in together.
Still, the romance was remarkably short-lived. By the end of September, news broke that Carter and Cyrus had broken up and were amicably moving on with their lives. 
Who is Miley Cyrus dating now?
Only a couple of weeks after Miley Cyrus and Kaitlynn Carter broke up, the pop singer was spotted with another hot young star – former Disney Channel star Cody Simpson. Cyrus and Simpson had been friends for years and it seems as though things finally turned romantic.
In early October, Cyrus and Simpson were spotted kissing at a breakfast eatery, and only days later, the two confirmed their relationship.
Ever since, Cyrus and Simpson have been inseparable. The two spent the holidays together, seemingly cementing their status as a legit couple and have even gotten tattoos together and dressed up in matching Halloween costumes. While there's no telling how long their relationship will last, for now, there is no reason to believe that Simpson and Cyrus will be breaking up anytime soon.
As for Brody Jenner, he went on to date Josie Canseco for a time, but reportedly, the two are no longer together. Perhaps there is room for Jenner and Carter to reunite in the future.
After all, they have proven that they have the ability to rebound easily from any sticky situation. 
Source: Read Full Article