Being born into privilege isn't an option that is afforded to most of us even though we still dream about it as if it were. The following children mentioned, however, have been given the ultimate blessing of celebrity parents. As one would suspect, having rich and famous parents gives the child a sort of predetermined entitlement. Being entitled and privileged can surprisingly go one of two ways, spoiled or not.
Now, there isn't a sort of formula that says if you give your kid "x" amount of toys or take them to "x" amount of activities they'll become spoiled. It is pretty much equal parts upbringing, experiences, and the makeup of the child themselves. A celeb's parenting technique also plays a part but even the most well-meaning and disciplined parent can end up with an obnoxious spoiled brat as their dependent.
We are going to take a look at some of the most famous offspring known to man, the children of celebrities like Angelina Jolie, Ryan Reynolds, Beyonce, Jay-Z, and Kim Kardashian. They each have their own wealth to bestow on their young but not every parent sees eye to eye when it comes to parenting style. Some take a more hands-on approach while others prefer for their nannies to take care of all the heavy lifting.
Regardless of what the parents of these kids have done to raise their child, whether good or bad, some turned out to be more of a chore to deal with than a joy. Here are 10 celeb kids with perfect manners (and 10 spoiled kids who are already divas).
20

Perfect Manners: Pax Jolie-Pitt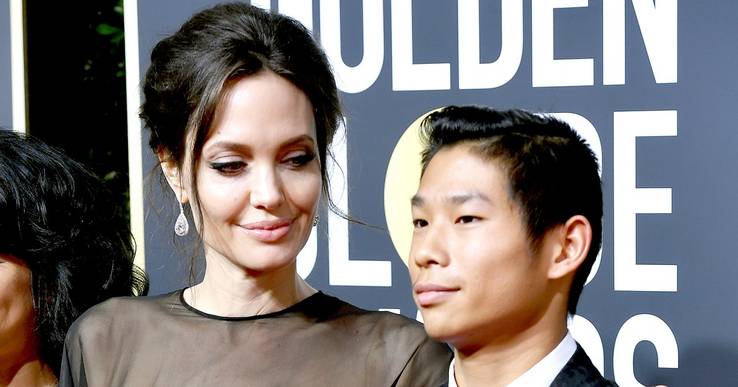 It's pretty easy to see why someone would love to be included in the Jolie-Pitt horde. They have just about every advantage that can be afforded. Homes, schools, educational toys, and vacations are just scraping the tip of the iceberg when it comes to their repertoire of luxuries.
Seeing as they can spoil their kids every second of the day, it's rather refreshing that Angelina and Brad don't have a bunch of disasters for children.
All six of the brood, several of which are mentioned here in this article, seem to have some of the best manners of celebrity kids. Pax, the second oldest of the clan, knows more about culture than most kids in America and is fluent in more than one language. According to most who meet him, he is a pleasure to be around. Since hearing allegations of abuse against Brad, you might think that at least one of the Jolie-Pitt children would be acting out in one way or another but it seems that while they still have each other, as well as their vast amount of wealth, their perfect manners will continue. We can only hope.
19

Spoiled: Suri Cruise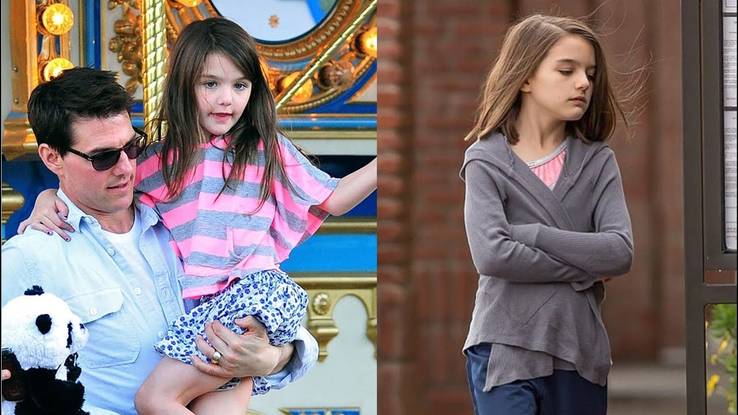 Katie Holmes may insist that Suri isn't spoiled, she apparently makes her own bed daily and everything, but there just isn't a way that this child isn't spoiled. Of course, she certainly isn't nearly as spoiled as some of the other Hollywood babies we'll get to later on, but she still is a little diva if we've ever seen one.
Just last year, for her eleventh birthday, this young lady didn't get just one or two cakes for her birthday, she got three. These aren't your run-of-the-mill bakery cakes either; they were absolutely gorgeous.
If you've seen the pictures of the cakes and you still aren't convinced that this girl gets everything, then be sure to check out her tree house. Some kids are completely content and happy with a small, wooden box nestled up amongst some tree branches but that clearly wouldn't have floated this diva's boat. Instead of something that you could once find at Toys R Us, Suri has a "tree house" worth $100,000. What could possibly make that tree house worth the money? Apparently, some shag carpeting, running water, and working electricity can do the trick. We could have bought a whole house for that kind of money, just saying.
18

Perfect Manners: Brooklyn Beckham
According to Hello Magazine, Brooklyn Beckham has some pretty strict parents to keep him and his siblings in line. We would have totally seen that coming from Victoria's parenting point-of-view but it is even more entertaining that BOTH of the Beckham parents are very thorough about teaching their children the polite way to do things. In an interview with Good Morning America, Victoria talked about the rules in the house and why it was so important for both her and David to bring their kids up with manners. Regarding their behavior, she goes on about how they are respectful and always remember to say "please" and "thank you." These, as you know, are the cornerstones of perfect manners.
The rest of the family rules are ones that you would see in a lot of households with children, such as no playing football inside, and ones relating to posts on social media. They sometimes have an issue listening to the football in the house rule, but Brooklyn's parents do control what he posts on social media. Victoria says she and David "control" his account together. Brooklyn currently has over 11 million people following his Instagram account, so it is definitely a good thing that his parents are looking at and editing his posts over his shoulder.
17

Spoiled: Jaden Smith
According to the NY Post, Jaden himself has said "I have a goal to be just the most craziest person of all time" and it appears he is living up to his word. When it comes to the Smith children, most people generally feel divided; they either love the two, or they hate them. If you do know a little about Jaden and his sister, Willow, you could draw the conclusion that Jaden is the more entitled of the bunch whereas Willow takes the back seat. Jaden is known for prancing around in women's clothing for a Louis Vuitton campaign but he is even more diva-like when he takes to social media.
In an interview with Vanity Fair, Will Smith joked about how his and Jada's parenting style where they give their kids complete freedom of expression may have backfired, saying, "I think we might have gone too far."
While it is a good thing when kids express themselves through the things they like, clothing, and room decor, it's not so great when a spoiled kid runs around in costumes and such just because he can. Personally, we think the Batman costume was awesome, but it certainly wasn't Halloween, it was a wedding.
16

Perfect Manners: Penelope Disick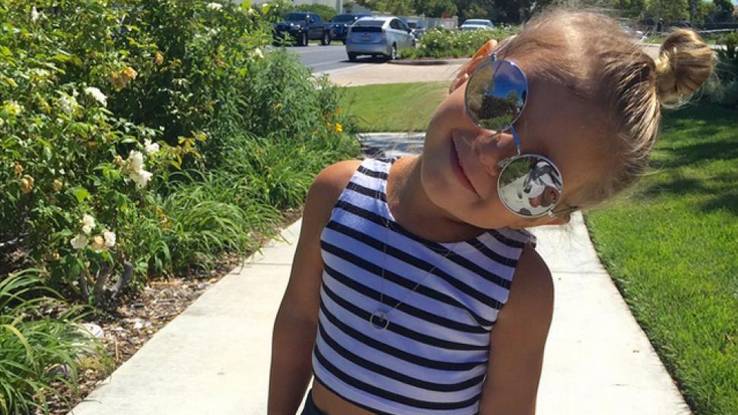 If you hear the name "Penelope Disick," you should know that we are talking about one of the Kardashian Klan. If you know the little girl which we are referring to, you'll know that where you see Penelope, you'll most likely see her cousin, North, as well. When talking about the inseparable pair, Penelope is referred to as the polite, quiet one with impeccable taste in fashion. North West is certainly also considered to be a fashionista, but she is definitely not the quiet one of the two.
Being as calm and collected as Penelope appears to be on Keeping Up With The Kardashians, you would think that she grew up somewhere other than within the crazy Kardashian household. However, nothing could be more opposite than growing up outside of the spotlight of fame since Penelope Disick has been filmed and watched since the very second of her birth.
That is a ton of pressure for a child, and it would be nearly impossible if they were given every toy, experience, and opportunity all while having your every moment filmed for national television. Somehow, however, Penelope pulls off a stylish life under the spotlight while having her manners stay intact.
15

Spoiled: Mason Disick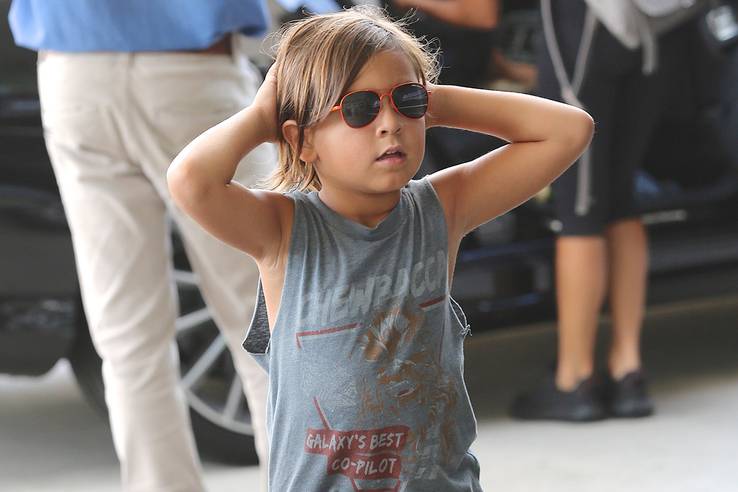 On the other side of the spoiled spectrum is Penelope's brother, Mason, who has long been known as one of the spoiled ones. Take his cousin North's first birthday party, for example. Kourtney had graciously offered her home for the birthday bash but Mason wasn't pleased. He said "No, I'm having a birthday party at my house. She can never have a party." Hopefully, he has changed his diva views on the subject since he now shares the same birthday as his little brother, Reign, on December 14th. Now, that's what you call karma.
His aunt Khloe has mentioned in the past that she believes Mason is moody like Kourtney and that he has her attitude problem. His mom Kourtney, however, says that he instead has every characteristic of his father.
Not a lot of parents would want a man like Scott Disick to be the role model for their kid and their behavior, but in this situation, it's just not something that could be avoided. Scott is Mason's dad, after all. We just hope that Mason's future turns out much different than his dad's. He might be called the "life of the party" but the amount Scott parties is downright criminal and should not be shoes he wants his son to step into.
14

Perfect Manners: Maddox Jolie-Pitt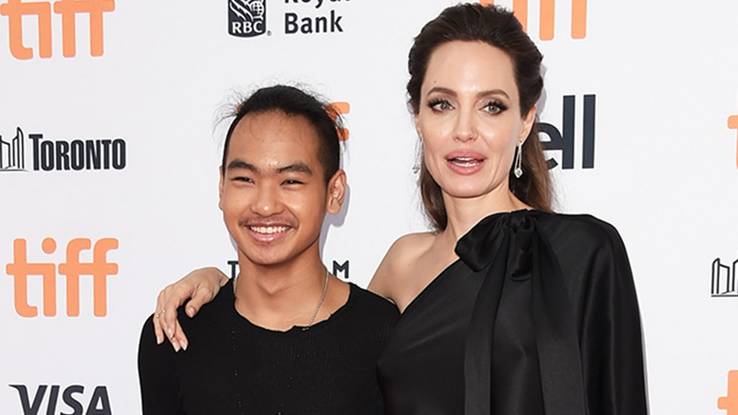 Maddox is the oldest of the Jolie-Pitt family and the first adopted in the enormous six-kid clan. Being the oldest of a pack of siblings takes a certain degree of responsibility. Being the oldest child of Angelina Jolie and Brad Pitt takes more responsibility than some of even the most stressful jobs. When you are the oldest, your parents look to you to look after the younger ones in the bunch. You get more chores, you get blamed for more messes, and best of all, you get to babysit more than you thought was legally possible.
Maddox has to deal with being the oldest while tromping through refugee camps, war zones, and all over the rest of the world with mom and dad.
However, he takes it all in stride. Just like the rest of the children in the family, Maddox is highly intelligent, worldly, and is fluent in several languages as well. Although he and his brother, Pax sometimes squabble over trivial things, they both know when to come together and work as a team like they did for their mother's film, First They Killed My Father. While Pax helped with production and still photography, Maddox took the helm and served as the executive producer. Not only are they nice and polite kids, they are taking the film industry by storm.
Featured Today
10 Royals Kate And William Are Close To (And 10 They're Not)

Former First Lady Barbara Bush Critically Ill, Refuses Medical Treatment

20 Attractive Female Celebs Who Are (Still) Looking For Mr. Right

13

Spoiled: Miley Cyrus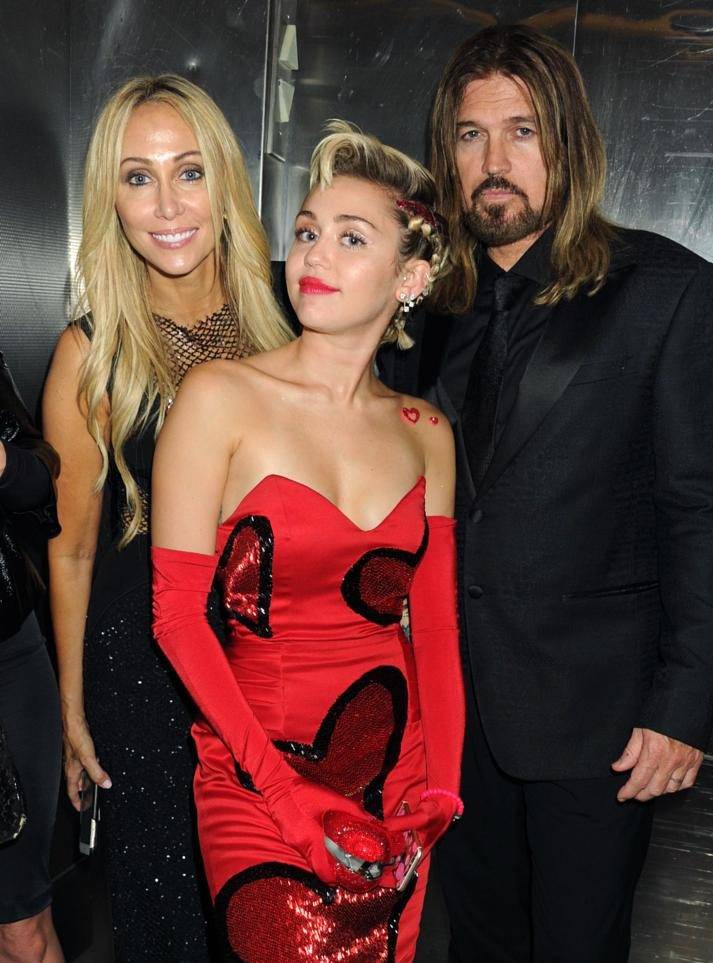 There might be a few different people who come to mind when hearing mention of the word "diva." For us, that word conjures up Miley Cyrus in one of her many insane outfits. Right next to Ariana Grande, Miley is one of the most spoiled pop divas of this century.
The allegations have since been amended but Life and Style Magazine reported that "Hurricane Miley" and crew trashed and caused a major scene in a New York hotel lobby back in 2014.
One member of the group had been smoking and upon being asked to quit, the group lashed out, began throwing themselves around on the lobby furniture, and Miley herself started to scream that the hotel staff should be thankful for her money in the first place. Since before that Miley has been known as a "serious party girl" who is always outfitted in the most controversial costumes. It's clear that she likes being talked about, like most divas, and she doesn't seem to care about what's being said. Nowadays, it appears like she is becoming a "milder Miley" with Liam back at her side, but she still occasionally manages to bring her old crazy Miley days.
12

Perfect Manners: The Reynolds Kids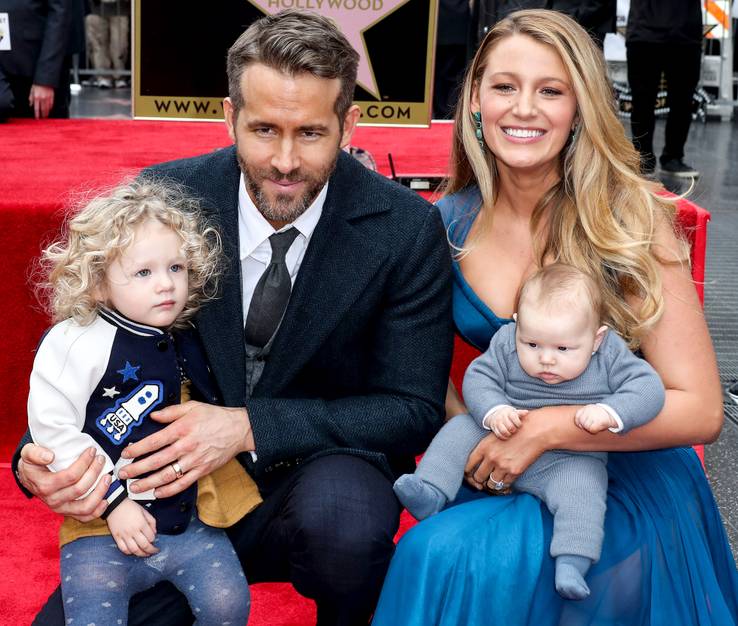 We haven't heard too much from these adorable kids, they are still rather young, but you just know that Blake Lively and Ryan Reynolds are bound to have the most hilarious, polite, beautiful kids on the planet. James and little sister Ines are the two adorable daughters of this dynamic duo. Of course, they aren't as old as some of these other perfect mannered kids so things could change in the future, but with parents like Blake and Ryan, how could you be a bad kid with the best parents in the world?
From what we've seen in pictures and appearances, these two sisters are fun-loving and happy without a tantrum in sight. Given who their parents are, they have to be jam-packed with talent, intelligence, and star appeal, just like Ryan and Blake.
Deadpool might prefer kids that swear and act like mini daredevils, but Ryan is perfectly happy with the two kids he has. If you don't believe us, just check out his Twitter account where he offers hilarious parenting advice and quips to anyone who will listen. Please don't take his sarcasm seriously.
11

Spoiled: Kylie Jenner
Big props to Kylie Jenner for keeping baby Stormi out of the spotlight while she was pregnant, but even though she didn't advertise her pregnancy and call for a bunch of attention, everyone knows Kylie is a very spoiled lady. Just like the rest of the Kardashian bunch, Kylie never had to want for anything. From day one she was given the best stuff, taken to the best places, and was never once asked to compromise or go without. Kylie has long since been known as the more diva of the two Jenner sisters and it hasn't gotten any better with age.
For her 18th birthday, Kylie was paid a lot of money to appear at a venue and mingle with her adoring fans. She did show up for the party in her honor but never left the private cabana, which left her fans hanging.
She has also snubbed her fans and later mocked them on social media after a product launch for the Topshop collection. Kylie has called her mom, Kris, "stupid" in front of others and has all but lost her own spin-off reality series, The Life Of Kylie, because she couldn't be bothered to show up for taping.
10

Perfect Manners: Kendall Jenner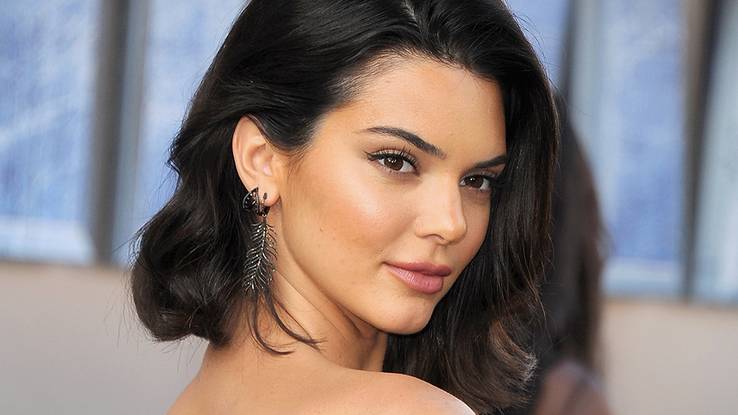 Perhaps the most professional of the Kardashians is the high fashion model and businesswoman, Kendall Jenner. Kendall, who is a self-proclaimed "tomboy," is the one member of the family who sometimes appears like she doesn't belong (apart from her looks, that is). She has a calm demeanor and has a "low key presence" about her personality.
Besides when modelling, she doesn't try to be the center of attention. In fact, one of the times she flew to Paris to walk in Fashion Week, she asked her mom to stay at home citing that it was her time to "get away from home."
It's shocking that a Kardashian or Jenner wouldn't want every member of their family to watch their accomplishments and adore them but that's just not the way Kendall does things.  She considers herself to be the shyest of the sisters noting that each one is much louder and more boisterous than herself. When it comes to this model's career, she is the complete opposite of her sister Kylie and her resume proves it. Kendall Jenner is one of the most popular models in the world right now and with the intense determination she gives at each show, it's clear that she'll be a hot name in fashion for a long time to come.
9

Spoiled: Rumer, Scout and Tallulah Willis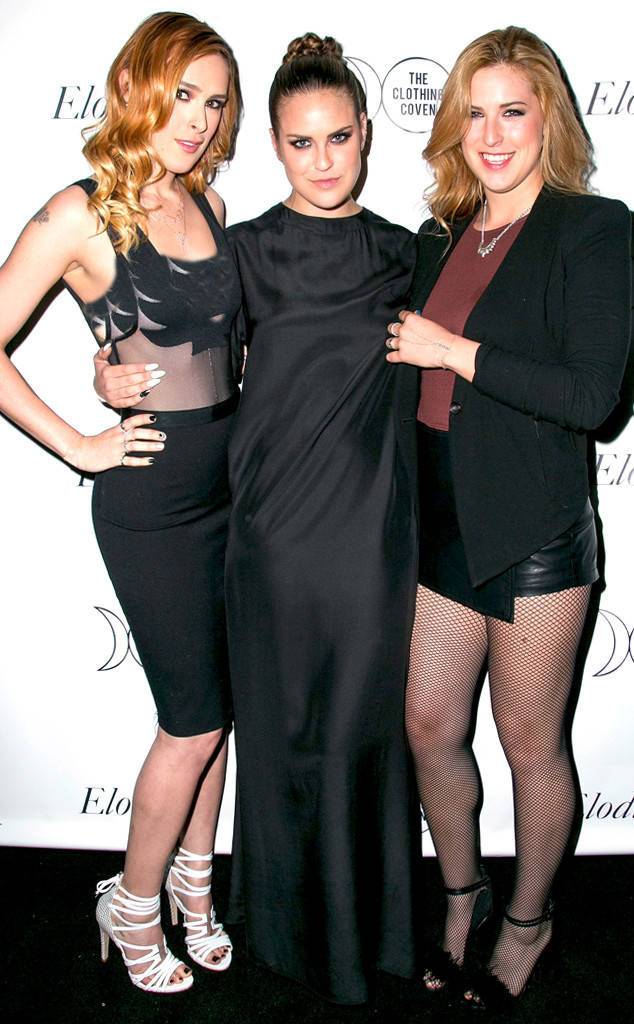 These three lovely ladies are the daughters of the beautiful Demi Moore and famous actor Bruce Willis. The three of these women have been to rehab on more than one occasion, and party just as hard as their mother does. Usually, moms don't party hard except in the case of Demi Moore. In addition to addiction issues, Demi has been accused of hitting on her daughter's male friends and dancing on tables at the parties she follows them to. Demi has since gone to rehab to fight her own demons but not before some of the devil rubbed off on her daughters. At one point or another, each one of the Willis girls has "gone off the rails," following in Demi's reckless footsteps. An insider for Star magazine says "They are being destroyed by fame and fortune. They were given anything they wanted growing up, and now they still have the mindset of spoiled kids." Even their father Bruce has called the three sisters "spoiled" after they refused to reach out or visit mom Demi when she was in rehab for treatment of her outrageous party girl behavior. Maybe the distance in this relationship is a good thing since they seem to be taking after their mom when it comes to being out of control.
8

Perfect Manners: Willow Smith
From a very young age, Willow Smith has known that she struggles with fame. Not that she isn't famous, her parents made sure she was, she just didn't really care to be famous in the first place. Just like her brother, Jaden, Willow shares the same "freedom of expression" rule that is instilled in the Smith household, but she carries it differently. She is creative in her style and clothes, but she isn't nearly as brazen.
There are some people that believe her "Whip My Hair" song is childish but it doesn't mean that she doesn't have nice manners or that she's spoiled. To some admiring fans, Willow is wise beyond her years. We don't exactly agree with the budding star when it comes to her decision on books (she claims there isn't a single one out there she likes), it is incredible that she was creative enough to write ones of her own. She has some pretty audacious thoughts and ideas that would be interesting if turned into stories. If only she'd publish these works. She told New York Times that she and her brother were going to climb as many mountains as they possibly could so we will be seeing more of Willow in the future.
7

Spoiled: Honey Boo Boo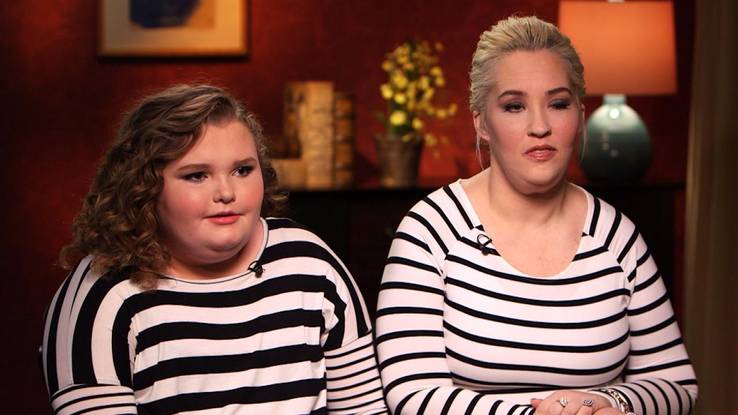 Mama June certainly isn't a "celebrity" like the rest of the parents listed in this article, but she is a reality TV celebrity all the same, which unfortunately led to the spoiling of Honey Boo Boo. We met this erratic family on the TLC show Here Comes Honey Boo Boo, where we followed the life of Alana "Honey Boo Boo" as she competed in the pageant circuit. Alana's outbursts and drama on the series showed the world that she was nothing more than a spoiled pageant princess but it was her actions off the set that really proved it.
One of her most famous meltdowns was during an interview with Dr. Phil. Honey Boo Boo pretended that she was asleep every time he asked her a question and then proceeded to be loud, and carry on while the good Dr. was speaking. A few years later Honey Boo Boo struck her mom during a taping of Jimmy Fallon. Of course, this wasn't featured on TV and Jimmy told her that she shouldn't hit her mom but she didn't sit in time out for even a second, and at the end of the show she actually led the final applause. How will she ever learn?
6

Perfect Manners: Harper Beckham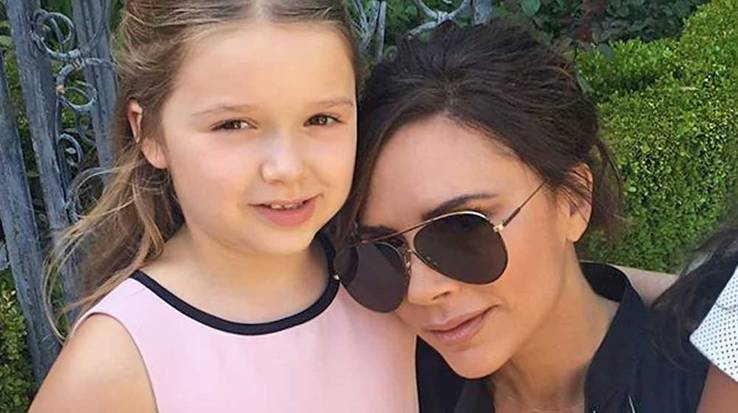 We already know that David and Victoria are strict parents so it's safe to assume that Harper, like Brooklyn, is well versed in the art of "please" and "thank you." The Beckhams are pretty much the shining family everyone wants to emulate. They do fun family things together, eat healthy and workout, and run a happy household all in unison. Even though they could buy anything their hearts desire, David and Victoria are careful when it comes to their children.
Instead of filling the fridge and freezer with junk and overly processed snacks, Victoria will take the time to crisp a variety of seeds covered in a gluten-free soy sauce replacement. Along with making healthy food with her mom and older brothers, Harper is also known for giving her outgrown, gently-used clothes to charity. She is always well-dressed for any occasion, (as she should be since she debuted her very own fashion line) and is taking to her lessons well. In one of the newest videos uploaded by mom Victoria, Harper can be seen in her school uniform with pretty twin braids. The talent here is her reading in her adorable accent. The world's lost it over the sound of her voice according to a report from Cosmo. We can't blame them; Harper's pretty posh.
5

Spoiled: Blue Ivy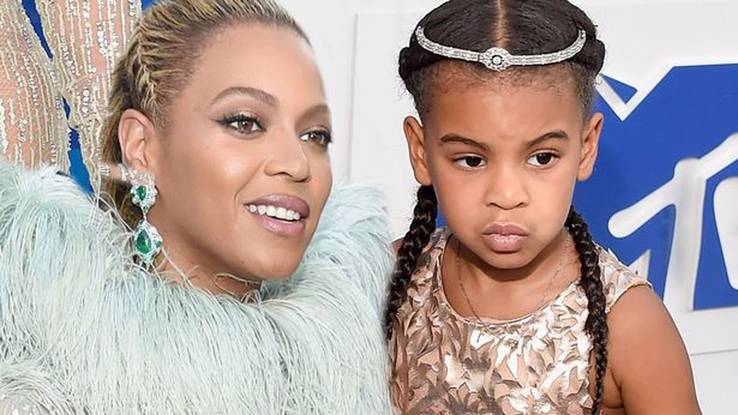 Since Beyonce is known as "Queen Bey," it's not shocking that her daughter would act just like a princess. Since Blue Ivy Carter is the child of Beyonce and Jay Z, it's easy to see how she would be spoiled. She may have siblings now, but Blue Ivy definitely had that only child complex. This child's parents tried to trademark her name and she is known to be spectacularly bossy. She shushed her parents clapping at the 2018 Grammy Awards, which caused quite a stir in the online community.
Blue also has an entire staff at her beck and call, including bodyguards, a personal chef, and a group of stylists, remember that she's only six. She is soon stepping into fragrance and clothing lines, which will surely only add to the diva persona she has going for her. She is the firstborn of two extremely successful people and that doesn't help her case of being spoiled. Blue Ivy has a childhood most would envy from her $14,000 bed that was made shaped like a horse-drawn carriage to a diamond encrusted Barbie doll worth $50,000! Even the looks she gives in her pictures just go to show how much of a diva Blue Ivy really is.
4

Perfect Manners: Zahara Jolie-Pitt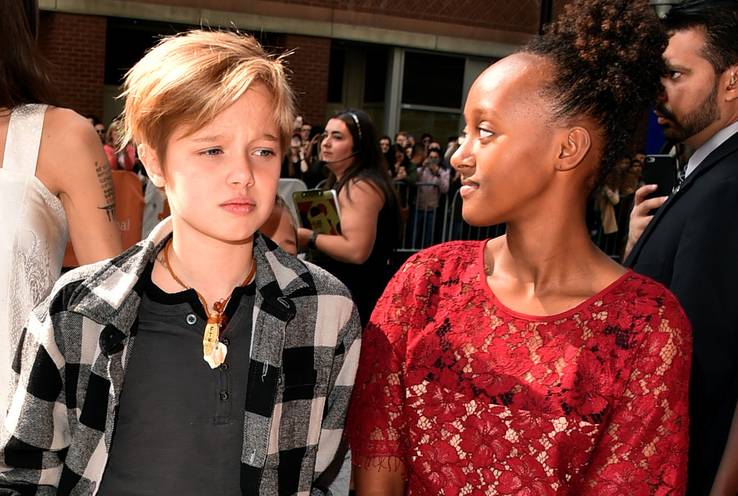 Zahara is the third oldest Jolie-Pitt child and she was the second one to be adopted by then single mom, Angelina Jolie, who had already adopted Maddox in Cambodia. Due to the high profile of her adoptive parents (Brad later adopted her as well), Zahara has been a regular face in media. Although the "death stare" she gives to paparazzi makes her seen unapproachable and diva-like, mom Angelina says that she's actually very "maternal" and "full of joy." She dotes after her siblings and is quiet and well-mannered. You can often find her in attendance at film premieres, award ceremonies, and anywhere else her mom can get her in. Every time you see her at these functions, Zahara is dressed to the nines, acts like a grown-up lady, and is full of grace. She stands proudly next to her parents in photos and never gives someone the opportunity of photographing her in a spoiled brat tantrum. Instead of leading a spoiled life, this young lady likes to act, do voiceovers and learn how to speak French as well. Angelina says she thinks her children are going to be musicians when they grow up but we think that Zahara is just following in her adoptive mom's footsteps.
3

Spoiled: Zachary Jackson Levon Furnish-John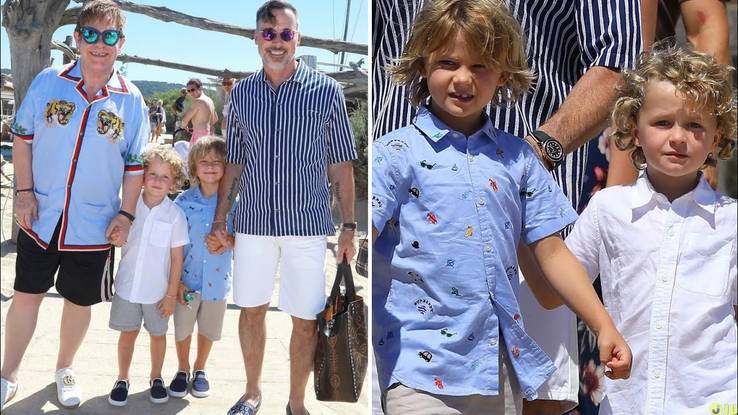 When Elton John was becoming a first-time father, he had mentioned that he hoped that he wouldn't spoil his baby boy. Although he might have tried for a mere second, there was no stopping both Elton and David Furnish from spoiling their son Zach. To really add another layer to the already heavily frosted cake of spoils is the fact that Zach was born on Christmas Day which, of course, means double the presents. Furnish has said that since he and Elton were brought up with "real working-class values," like good manners and discipline but that didn't stop the pair from showering their son with more than he could ever need. Right after Zachary was born, the apartment next to the Furnish-John luxury home was purchased and turned into a nursery. The kid got two around the clock nannies and a close family friend got the chance to deck out this nursery-flat with an "unlimited budget" to decorate with. Nope, that doesn't sound spoiled at all. It appears that all the talk about not spoiling their child really backfired. Who buys an entire apartment for an infant? The answer is Sir Elton John.
2

Perfect Manners: The Obama Girls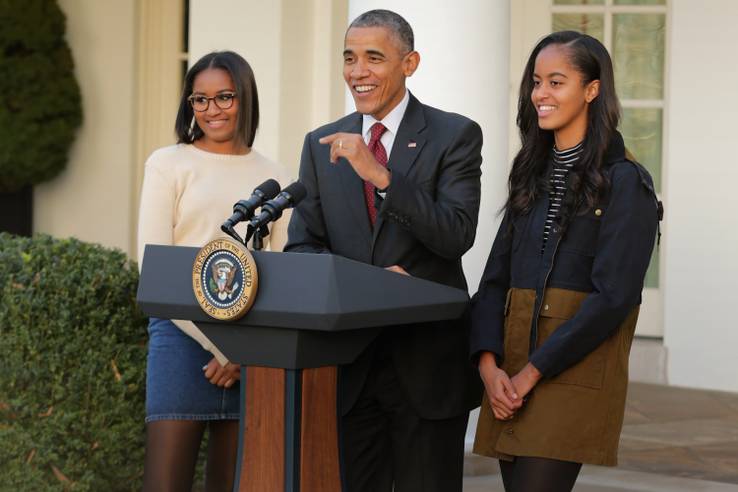 During their time in office, there is simply no bigger celebrity in America than the American President. Malia and Sasha garnered a great deal of attention being the daughters of an American president but even more so since they were the daughters of the first African American president. As their father so eloquently put it, they have managed his profession with style and grace. Being who they were put both Malia and Sasha under a ton of scrutiny and ridicule. Throughout the duration of Barack's presidency, they have had their names slandered on more than one occasion. Instead of lashing out and attacking the one posting the hate, the sisters ignored the drama and concentrated on their education. There isn't a single scandal while their dad was in office regarding these two and that's because they have perfect manners and are well-behaved. Just like the daughters of the president should be, they handled the job with poise and elegance. Since the Trump administration took over, Sasha remains at home while the older of the two, Malia, is away attending Harvard. Neither one of them has a spoiled bone in their bodies.
1

Spoiled: North West
The most spoiled kid of a celebrity award hands down goes to North West, the firstborn of Kim Kardashian and Kanye West. Her parents are some of the most outrageous and flamboyant celebrities in the world so we can see where North gets it from. She has been a diva since birth but really took things up a notch when her brother Saint West was born. She wanted Kim all to herself and got angry and threw fits when Kim would go to breastfeed. In order to still get what she wanted, North ended up sticking a milk box in Kim's bra and drank from it while Saint was being taken care of on the other side. While North is most recently known as the wish stealer at her friend's birthday party, her more bratty side came out during at New York Fashion Week when she pitched a full-on spoiled tantrum that disrupted the whole show. Since then, she has yelled at paparazzi, struck more than one sassy pose on social media (just like her mom), and blew out the candles on her friend's birthday cake, stealing the little girl's wish. Sounds like a spoiled princess in training. Would you expect anything less from a mini Kimmy K?
References: hellomagazine.com, mirroruk.com, eonline.com, lifeandstylemag.com, nypost.com, vanityfair.com, cosmopolitan.com
Source: Read Full Article