Celebrities love children…it's a nice way of describing what happens when someone is rich, famous, and not so careful. Unexpected children happen all the time, of course, to all sorts of people. But, when you're a celebrity, it all happens in the public eye.
Sometimes, those brief flings with fans and models who happen to be in the bar where you're hanging can prove to be very expensive. In some cases, the dads in question were very reluctant to admit any responsibility, and denials go on for years.
Of course, today there are DNA results that can settle those arguments for good. And, there are lawyers and a judicial system that want to make sure biological parents pay for their offspring. In the end, it's hard to keep those love children secret.
In some cases, the surprise dads seem really eager to take up the role and play a real part in their unexpected children's lives. Here's a look at both sides of the coin.
20

Clint Eastwood is secretive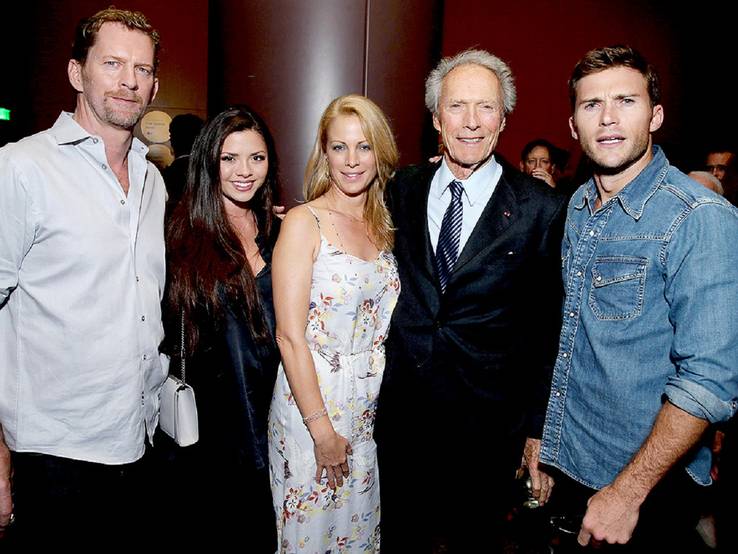 Clint Eastwood has won multiple Academy Awards in a decades long career of acting and directing. He's also left a string of relationships, two ex-wives, and a string of children, some of whom he acknowledge, and the others, not so much. After two decades of secrecy, it was a story in the National Enquirer in 1989 that told the world about Clint's daughter Kimber, born to a dancer Roxanne Tunis. According to biographer Patrick McGilligan, there was another child back in the 1950s before his first marriage that was given up for adoption. At one time in the 1980s, he was in a live-in relationship with frequent co-star Sondra Locke, and in a simultaneous relationship with Jacelyn Reeves, a flight attendant he'd met. He had two children with Jacelyn while still living with Sondra. The relationship with both women deteriorated, and it took him about a decade to acknowledge Jacelyn's children Scott and Kathryn Eastwood as his own. It's all good now, by all accounts, but it took decades.
19

Hugh Grant Makes Up For Lost Time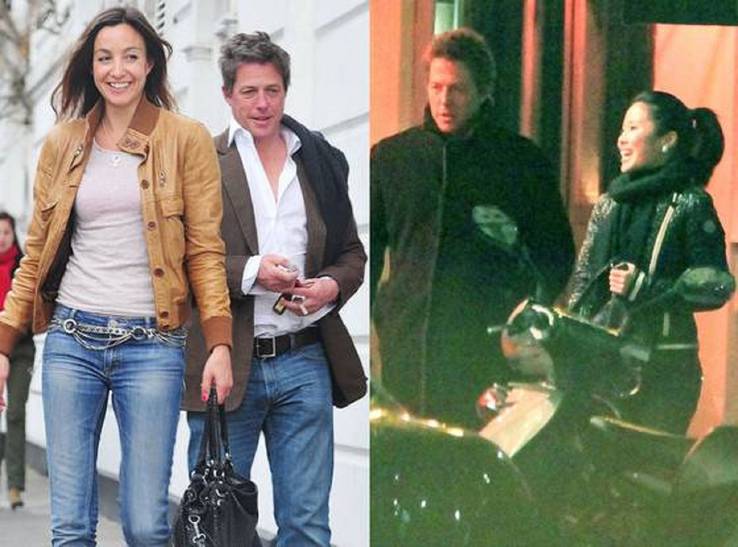 Hugh Grant managed to stay clear of sticky romantic commitments and paternity suits until his early fifties, but then it seems like he decided to throw caution to the winds. Within four years, he'd conceived four children with two different women. In 2011, his daughter Tabitha was born after a brief relationship with Tinglan Hong, a hostess at a London restaurant. They broke up, and Hugh went on to Swedish TV producer Ana Eberstein. Their child, a son, was born in September 2012. In the meantime, he'd also gotten back together with Hong, and their second child, Felix, was born in 2013. After that, it seems that he and Hong finally called it quits for good, and Hugh got back together with Eberstein. Their second child was born in 2015.
The amazing thing is that he seems to have managed to keep everyone happy!
He pays for both kids and has a relationship with them. The latest: Hugh and Ana had a third child together in March 2018 and announced their engagement in May 2018.
18

P Diddy Can't Keep Up The Payments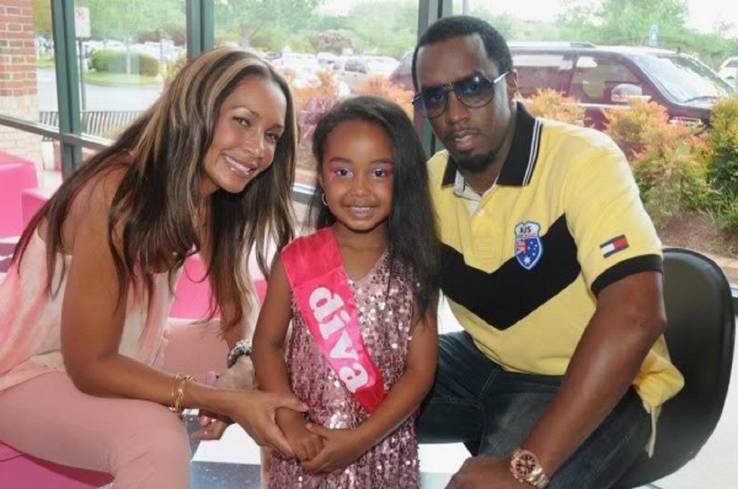 Sean Combs, a.k.a. P Diddy, had two children with model Kim Porter by 2007. Their relationship was on and off for years, but at that point, Kim was pregnant with twins and it seemed like they had finally settled in together. That's when P Diddy made the bombshell announcement that he was the father of another daughter with Atlanta photographer Sarah Chapman. Both ladies were pregnant at the same time. Twins D'Lila Star and Jessie James were born to Kim about five months after daughter Chance came into the world. Even though Diddy claimed the relationship had taken place during a break with Kim, it was too much for her, and the relationship came to an abrupt end. That's not all. Diddy had a son by the name of Justin with Misa Hylton-Brim, who he'd known in high school. His support has been off and on, according to media reports. Misa sued him for $250,000 in back child support in 2005.
17

James Marsden is there for his kid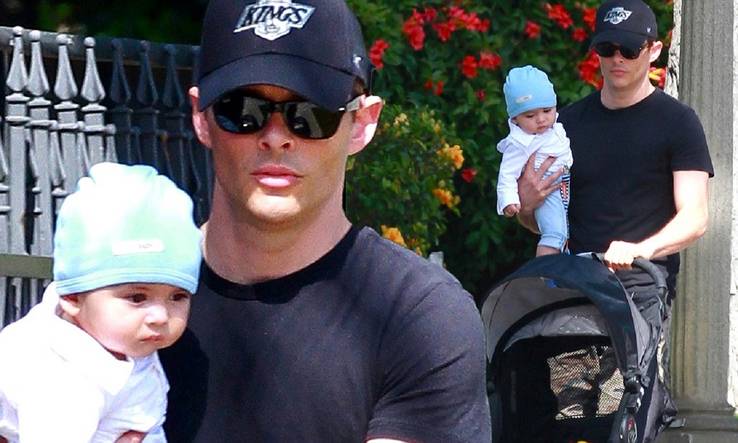 Actor James Marsden is best known for his role as Scott Summers, a.k.a. Cyclops in the original X-Men movies. Marsden had only split from his wife of 11 years in 2011 for a few short months when he began a whirlwind fling with hot Brazilian model Rose Costa. It was, in fact, one night during a stopover in Miami that seems to have resulted in the birth of William Luca Costa-Marsden in December 2012. While the couple had already split, James remained an involved father-to-be and apparently picked out the name. He is said to take on daddy duties on the reg and enjoys spending time with his youngest child. James has two other children from his marriage.
16

Blame It On Tom Jones – Literally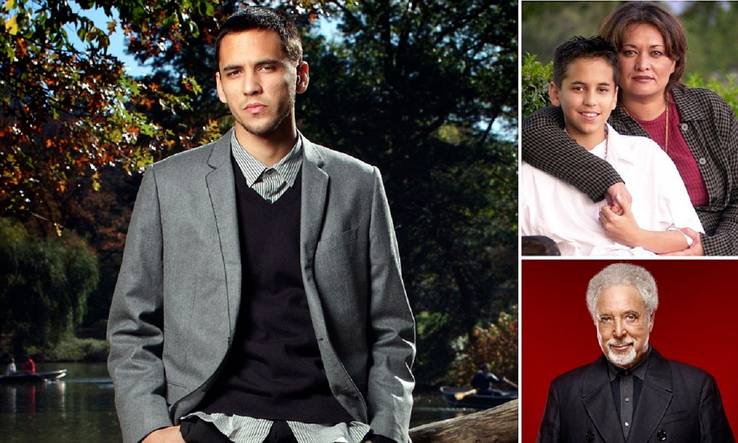 Tom Jones is enjoying something of a late career renaissance as a coach on the UK version of The Voice, and he's been knighted twice in his 60-year career. But, we're guessing that his first child, a son by the name of Jonathan Jones-Berkery, isn't one of his many fans. The Welsh singer had a brief affair with Katherine Berkery in the late 1980s, and Jonathan was born in 1987. It took Tom about 20 years to admit that he was the father, which he did in 2008. Apparently, the rejection stung. Jonathan has gone on the record as blaming his absent father for his ending up leading a life of crime.
15

Steven Tyler Stays Close To His Girl Liv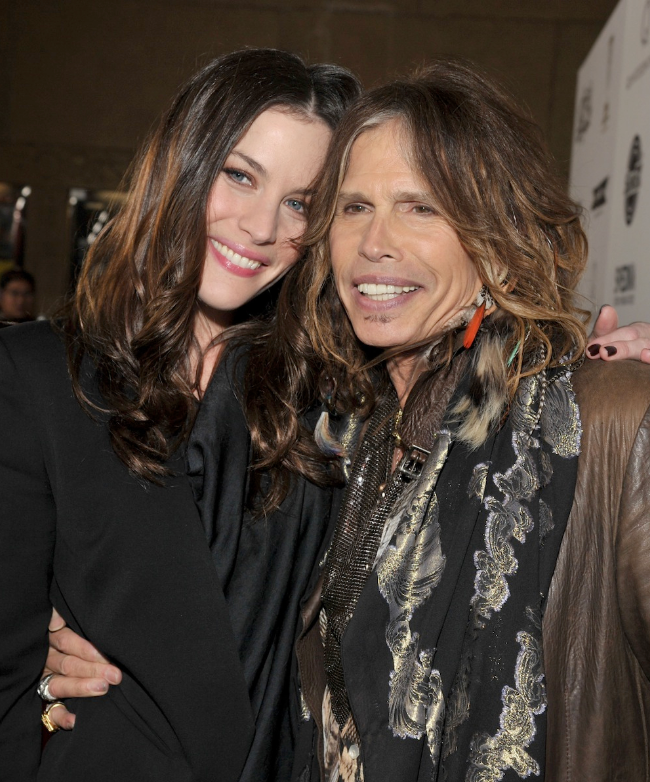 Rocker Steven Tyler was at the top of his fame when he met model Bebe Buell and the two conceived daughter Liv. By the time she was born, however, they'd broken up, and allegedly because of Steven's prodigious bad habits at the time, Bebe lied and told him the baby wasn't his. In fact, Liv grew up believing that stepdad Todd Rundgren was her real father until about the age of eight. Liv also recalls seeing pictures of his other daughter and realizing they were nearly twins in appearance. It all turned out well, though. Steven and Liv developed a close relationship that they still enjoy today. The two get together frequently to hang out and have facials together.
14

Steve Jobs Comes In Better Late Than Never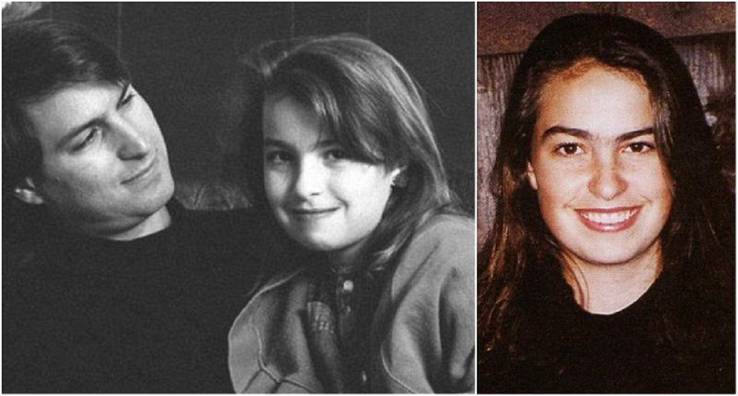 Sure, rich guys have women claiming to be the mother of their children all the time, or so we hear. But, if you were a rich guy who'd fooled around without taking precautions, wouldn't you have a sneaking suspicion at least? Back before there were DNA tests, it was harder to prove paternity, so maybe the idea was to deny until you couldn't deny anymore. At any rate, Steve Jobs had a daughter with former girlfriend Chris-Ann Brennan back in 1977.
For whatever reason, he was convinced he was not the father, leading to several years of legal proceedings and scandal in the media just as Apple was taking shape as a company.
However, after years of legal wrangling, Jobs gave in and acknowledged Lisa Nicole Brennan-Jobs as his daughter. Once he'd owned up, he decided to step up to the plate and paid for Lisa's tuition at Harvard.
Featured Today
15 Reasons Why Meghan Markle And Prince Harry Will Always Outshine Kate And William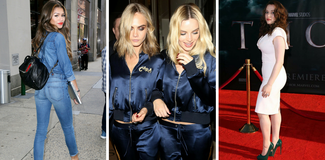 15 Female DC and MCU Cast Members Who Are Still Single And Available

15 Insiders Reveal How The Royal Family Is Really Like IRL

13

Louis Tomlinson Loves His New Direction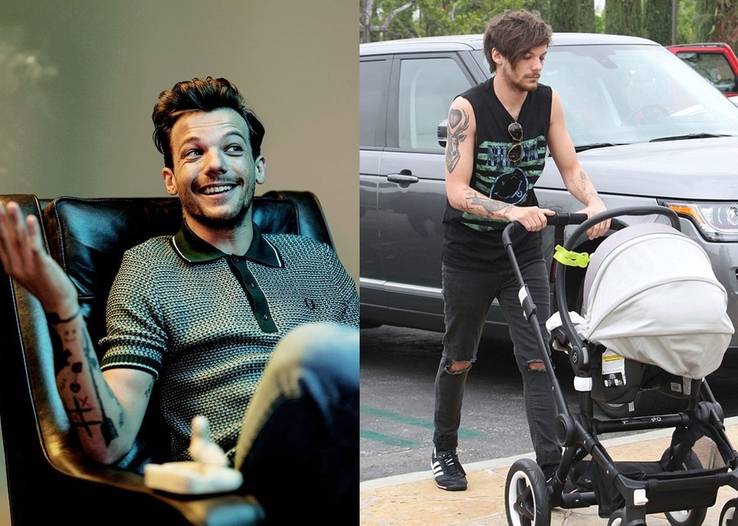 Louis Tomlinson began his career as an actor, but most people know him as one of the members of One Direction. When you become famous so young, people sometimes forget to tell you certain facts of life — such as, be careful. His fling with Briana Jungwirth was apparently very brief, but far from running from the news that she was pregnant, he tweeted his joy when the baby was born in February 2016.
"I'm pleased to say my baby son was born yesterday! He is healthy and pretty amazing. I'm very happy!"
Despite his enthusiasm, the road hasn't been all smooth. There were rumors that Briana was trying to deny him access at one point, and she also took to Twitter to cast shade on Louis' girlfriend of the day. But, he's stayed involved both financially and personally by all accounts.
12

The Cheap French Billionaire
François-Henri Pinault is the lucky billionaire businessman who has been married to Salma Hayek since 2009. Back in 2005-2006, he had a 4-month relationship with model Linda Evangelista. According to court transcripts from the proceedings that Linda initiated in 2012, Pinault admitted that he broke off the relationship when she told him she'd become pregnant, and he urged her to not have it. Perhaps it was because he already had his eye on Salma Hayek — she gave birth to their daughter Valentina just a few months after Linda's son was born. Pinault eventually coughed up child support, but it apparently wasn't enough. Linda sued him, asking for $46,000 per month for two round-the-clock nannies and more, but eventually settled out of court.
11

Bow Wow's Trying To Do The Right Thing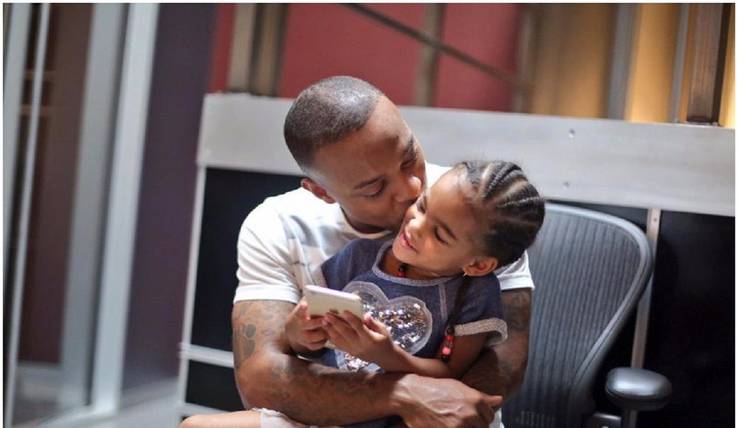 The birth of rapper Bow Wow's daughter, Shai Moss, in April 2011 was a kind of open secret. It was announced in social media and several websites, but Bow Wow (a.k.a. Shad Moss) denied it and even publicly slammed anyone who said different. He soon had a change of heart, though, and admitted it to his fans. In a post on his website, he explained,
"I waited so long to tell you all the truth because I was nervous on how you all would look at me."
By all accounts, Bow Wow has stepped up to the plate financially and stays in his daughter's life by seeing her when he can and via Skype when he can't. The admission cost him his engagement to Erica Mena of Love and Hip Hop: New York in 2015, but despite some occasional drama, he's managed to stay in his daughter's life.
10

Eddie Murphy Doesn't Care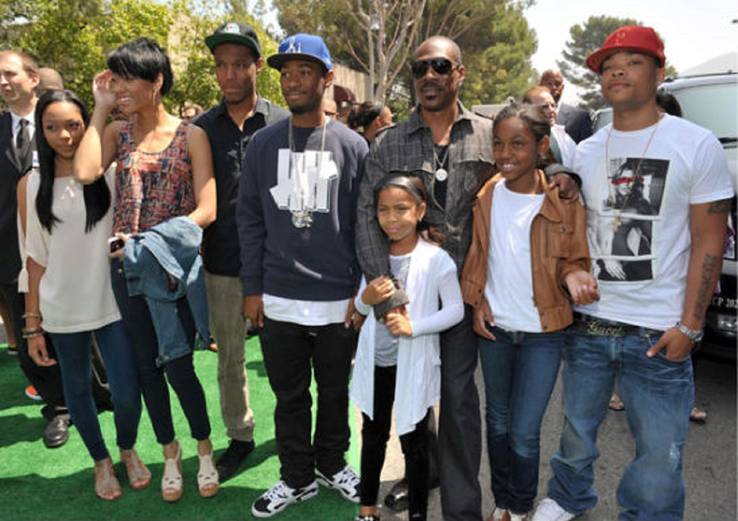 The Spice Girls were on their first of several comeback tours, and Eddie Murphy was still high on the Shrek trilogy. Maybe that's what brought Eddie and Melanie Brown – a.k.a. Scary Spice – together in 2007. The relationship was short lived, but did produce daughter Angel Iris.
Eddie tried to deny paternity, but a DNA test proved him wrong. Over the years, Eddie has had a total of nine children with five different mothers.
He's had his picture taken with several of them, and spent Christmas 2016 with eight of his widespread brood, but without Angel Iris. Mel has gone on the record as saying that Eddie has not been an involved father in her daughter's life.
9

Dwayne Wade Is A Master Juggler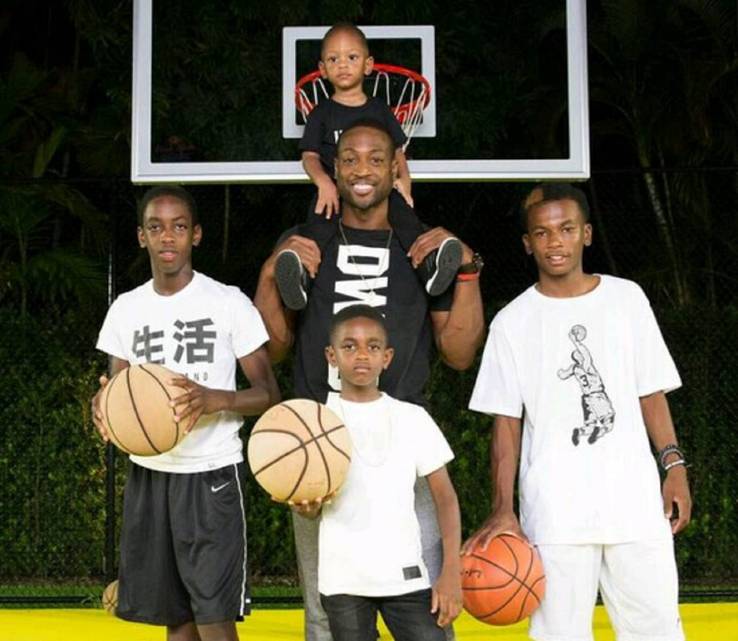 NBA star Dwayne Wade had just announced his engagement to actress Gabrielle Union with a big diamond ring and a splashy announcement in December 2013. Two weeks later, a somewhat less exuberant Dwayne Wade publicly revealed that he was expecting a child with Aja Metoyer, not surprisingly, a star of Basketball Wives. Dwayne and Gabrielle were on a break when he had a relationship with Aja, at least, that's his story and he's sticking to it. Despite how tense the situation might have turned out, it seems like all is well among the four of them — Dwayne, now wife Gabrielle, Aja, and son Xavier Zachariah Wade. By all accounts, he's taken on the daddy role both financially and personally.
8

Golden Boy Oscar de la Hoya Ignored His Kids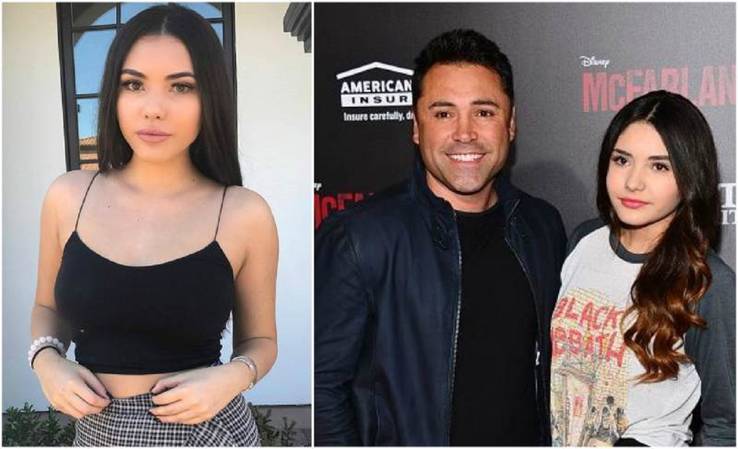 Money isn't everything — certainly not to a kid growing up. In the late 1990s, boxer Oscar de la Hoya had a relationship with Playboy model Shanna Moakler. It resulted in the birth of daughter Atiana in 1999. Shanna launched a $62 million palimony lawsuit against the fighter in 2000 after seeing him escorting another woman to the Latin Grammy awards.
The two were living together and engaged to be married at the time, although the lawsuit put an end to that.
Shanna ended up settling out of court. Oscar had a son, Devon, with another woman a year earlier, and while he paid financial support, media reports say he had very little to do with either child until they were adults.
7

Ray Charles Tried To Cap His Losses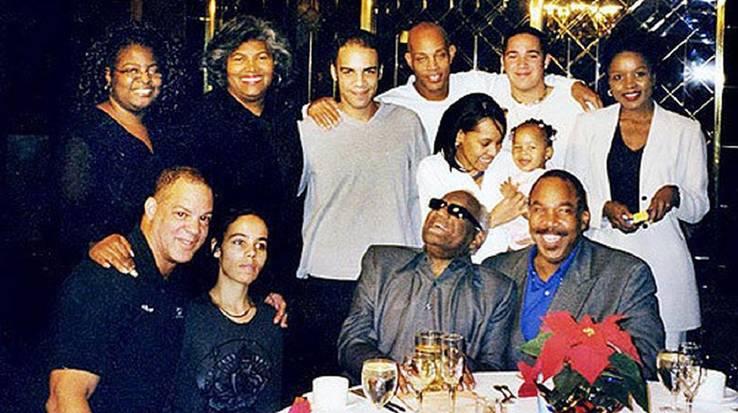 We're not sure if we can really put this one down to stepping up to the plate or just trying to prevent chaos. We're not here to judge, but we will say this: Ray Charles was a player, and we're not talking about the piano. Over his long career he fathered 12 children with nine different women, most of whom he wasn't married to at the time. In 2002, knowing that he was ill, he gathered 10 of his love children (the other two were in jail,) together in a hotel near the Los Angeles airport and told them that, while he was bequeathing the bulk of his estate to charity, he'd set up a trust fund for each of them to the tune of $500,000. The condition was that they sign off on any future claims against his estate.
Apparently, however, the language of the agreement wasn't entirely clear, and some of those kids were left believing they would get $1 million each.
We'll also note that the estate was believed to be worth about $75 million when Charles died in 2004. It resulted in years of legal maneuvering over song rights between the kids and the Ray Charles Foundation.
6

Michael Lohan Didn't Pay For Lindsay Either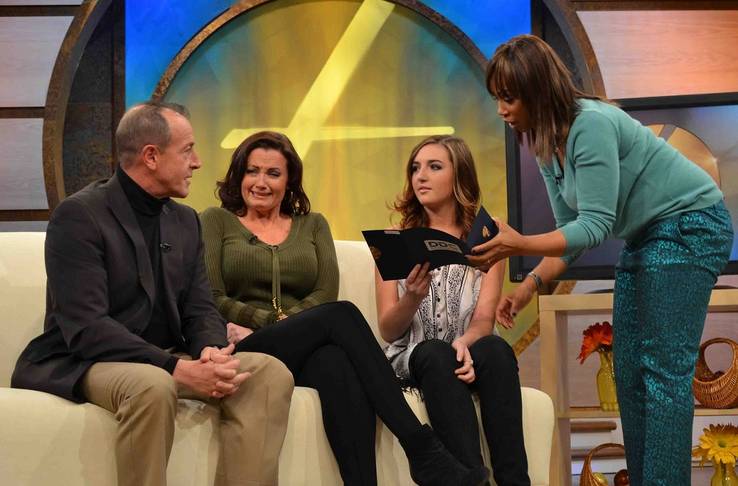 Lindsay Lohan's long slide from grace has been one of the ongoing celebrity-gone-bad stories of the past decade or so. Looking at dear old dad Michael gives us some insight on her propensity for sabotaging her own life. He was still married to wife Dina in 1995 when he fathered a love child with a woman by the name of Kristi Horn. She'd been claiming that Michael was the father all along and had tried several times to get him into court with no success.
He denied he was the father, but in 2012, he agreed to go on the Trisha Goddard Show for a live DNA test reveal.
On live TV, he burst into tears on finding out that 17 year-old Ashley was indeed his daughter. He wanted to hug Ashley, but she gave him the cold shoulder. Ashley shouldn't feel so bad — he often didn't pay support for Lindsay or her two siblings when he divorced Dina either.
5

Arnold Schwarzenegger has a real relationship with his son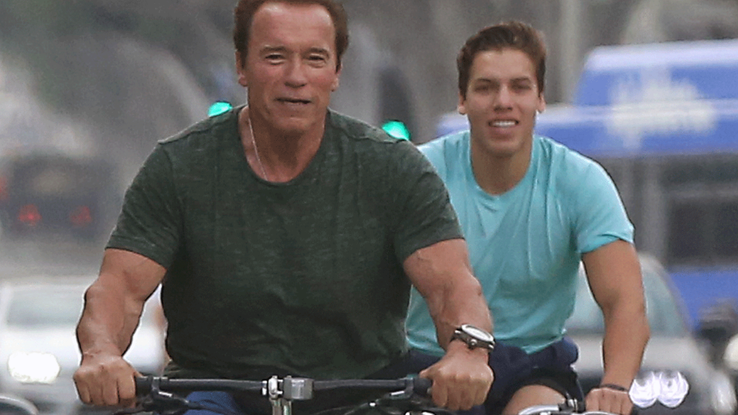 Arnold Schwarzenegger was a former actor turned politician in 2010, a success at both. He'd even married into American political royalty when he tied the knot with Maria Shriver. But, for several years, a scandal had been brewing literally right under his nose. Turns out he'd had a wild fling with his housekeeper, Mildred Baena. She'd become pregnant, and without mentioning it was his, (or, we point out, his doing the math himself,) she gave birth to their son Joseph, who grew up in the same household. Eventually, by the age of 7 or 8, even Arnie couldn't deny that the child looked like him and began to support him in secret. We're guessing Maria Shriver was asking questions at some point too. The explosive admission ended his marriage, but began what sounds like a real father-son relationship. Arnie and Joseph have often been photographed together and Arnie has said publicly that he's a proud dad.
4

Ted Nugent wasn't interested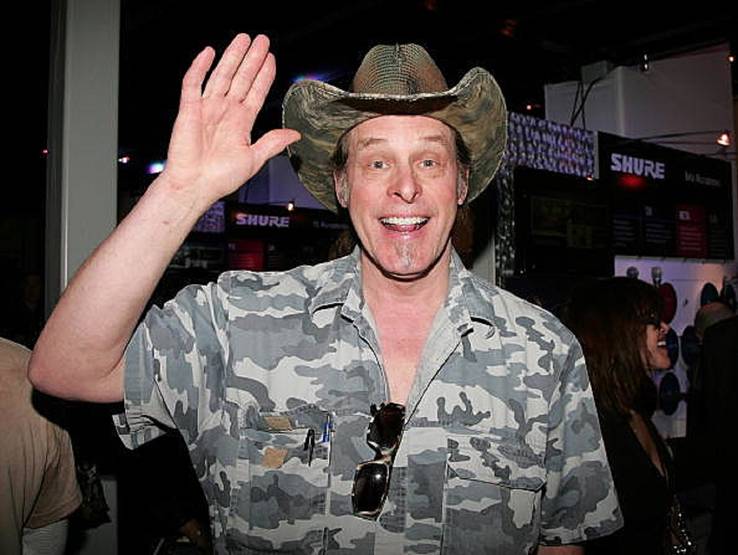 Ted Nugent's best days as a musician came in the 1970s, it seems. Since then, he's largely been in the news for making outrageous statements about politics. In 2004, Ted Nugent publicly confessed that he had fathered a child with a woman called Karen Gutowski back in 1995. Ted apparently had a brief fling with Karen. The public admission about his love child came at a time when Karen was suing him for support.
Although he'd paid her some money, she claimed in her suit that the amount was minimal and didn't reflect his actual earnings.
Ted also refused to meet the boy or have anything to do with him. The two eventually settled out of court for $3,500 per month — but he still doesn't see him.
3

Liam Gallagher's Never Met His Daughter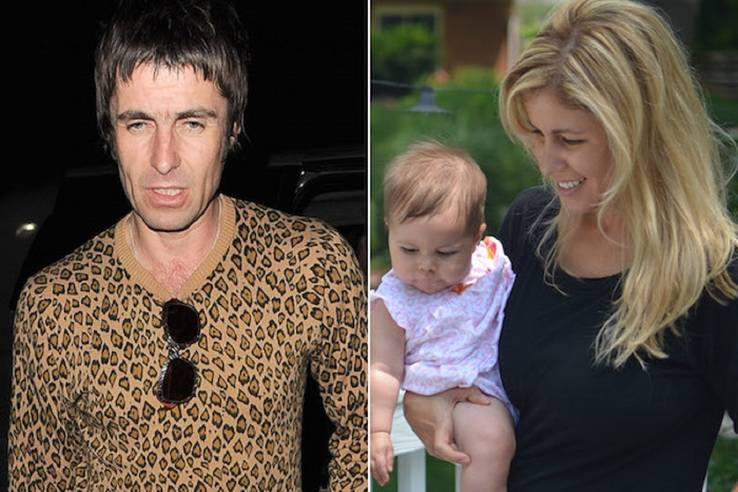 Liam Gallagher's fathered two love children, as it happens. Just recently in May 2018, he met his daughter Molly Moorish, 21, for the very first time. She was born to singer Lisa Moorish while Liam was still married to Patsy Kensit. That marriage broke up, and he went on to marry singer Nicole Appleton in 2008. That relationship seemed stable, at least to outsiders, but in 2013, it broke up as well when it came to light that he'd fathered a child with American journalist Lisa Ghorbani.
The two battled it out in court for years over child support, which Liam eventually paid once DNA tests sealed the deal.
He's never met daughter Gemma. In contrast, he's always been close to sons Lennon and Gene, born during his two marriages.
2

Benicio del Toro Loves His Baby Girl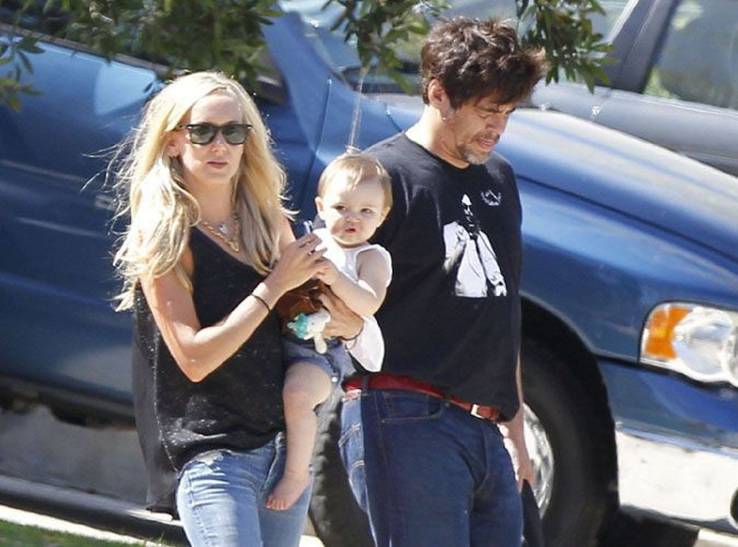 Oscar winner Benicio del Toro had a brief relationship with Kimberly Stewart, the daughter of classic rocker Rod Stewart. Although the relationship didn't last, Kimberly gave birth to their daughter Delilah in August 2011, and apparently Benicio was thrilled.
Even though the two have obviously decided they don't have a future as a couple, he's said to be a very involved father both financially and by keeping in touch with his daughter.
There are rumors in Hollywood that Benicio has many illegitimate children out there, but he keeps them, like his relationship with Delilah, strictly out of the public eye.
1

Jude Law Pays Up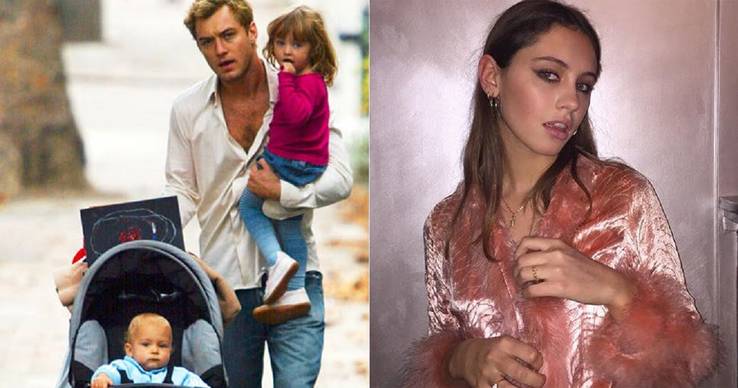 Jude Law had three children during his marriage to ex-wife Sadie Frost. Since then, he's sired two children. One, daughter Sophia, was born in 2009, following a brief fling — rumored to be just one night — with model Samantha Burke. Then, in March 2015, his daughter Ada was born. Jude and her mother, Catherine Harding, had been in another brief relationship that was already over by the time she was born. Jude's schedule doesn't often allow him to see his kids, but he's never been shy of paying up. His settlement with Samantha Burke alone reported in the Daily Mail to have cost him over £2million or about $2.7 million in total, including $6.7K per month for living expenses.
References: businessinsider.com, ranker.com, mirror.co.uk, nickiswift.com,dailymail.co.uk, essence.com, boxingscene.com, tmz.com, tmz.com, complex.com, eonline.com, news.sky.com, perezhilton.com, people.com, latimes.com, heightline.com, dailyedge.ie, dailymail.co.uk, dailymail.co.uk, independent.co.uk
Source: Read Full Article