Lewis Hamilton is a four-time Formula One auto racing world champion. His estimated net worth is 240 million dollars. Thanks to his achievements (not to mention his good looks), he's one of the world's most eligible bachelors. Lewis has dated a string of beauties. His longest and strongest relationship was with former Pussycat Doll, Nicole Scherzinger, who called him "selfish" after their last (and final) breakup.
These days, Lewis is in the news because a lot of people believe that he's the reason for Gigi Hadid's split with longtime love, Zayn Malik. While Gigi has issued denials, sources have reported that she is crushing on the race car driver and that she and Lewis are blowing up each other's phones with texts.
If Lewis is the reason why Gigi is now single, that's big news. However, Lewis is a bit of a playboy and it's hard to say if he'll be interested in settling down with blond beauty, Hadid, in the future. Gigi seems to favor very close relationships. She's a serial monogamist who isn't much for playing the field. Can Lewis give her what she wants?
Today, we're going to look at ten women who've been romanced by the dashing Formula One driver, whose auto racing achievements put him into the "legendary" category. We'll also look at ten ladies who might be ideal matches for British-born Hamilton.
When Lewis isn't out on the track, dominating his opponents, he's hanging out with friends, recording his own music or chilling with his beloved bulldog, Roscoe. He's a doting godfather to Toto Wolff 's (Toto is the director of the Mercedes AMG Petronas F1 team) baby boy, Jack, so he may be interested in going further by becoming a dad in the not-too-distant future.
20

linked to – Gigi and Lewis Are Getting Closer

Lewis Hamilton and Gigi Hadid have known each other for awhile, because they party in the same circles now and then. They also have a business link, because they both promote the Tommy Hilfiger brand.
In a recent Tommy Hilfiger promo, for the new Tommy Hilfiger "Drive" campaign, Lewis sits in the passenger seat of a lightning-fast Mercedes, with Gigi behind the wheel. The Mercedes reaches max speeds of one hundred and twenty miles per hour. Lewis eventually gets into the driver's seat, after Gigi suggests that he should drive.
Both Gigi and Lewis were decked out in Tommy Hilfiger as they enjoyed their time at the race track. Working together doesn't automatically mean romance. It's just that the video surfaced near the time when Gigi and Zayn decided to pull the plug on their relationship.
Right now, Gigi and Zayn are staying fairly quiet about the breakdown of their relationship. There are rumours that Gigi's trying to reignite their failed romance. Gigi's "liked" some posts from Zayn on Instagram after they broke up and this might mean something, or not.
Only time will tell if Lewis is a player in a love triangle, or the reason why Gigi decided to move on from Zayn.  One thing is sure. Lewis and Gigi are both glam, successful and single.
19

good match – Adriana Lima Is Wealthy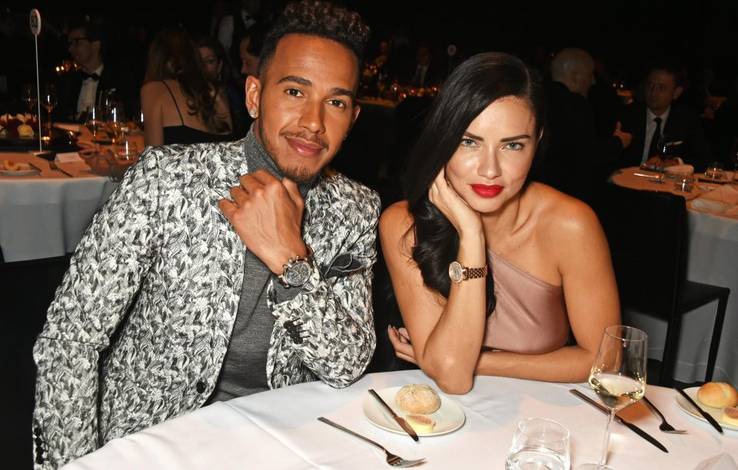 Some models have enormous natural beauty, while others need a lot of makeup and hair dye in order to look amazing. Adriana Lima is one of those women who needs no adornment. She is simply gorgeous. Makeup may add to the dazzling beauty, but it doesn't create it. If Lewis wants to date a VS angel, and he possibly may be doing so already (Gigi has walked the VS runway), then Adriana, who is now single, may be the woman of his dreams.
Adriana is from Brazil. She's a model/actress. She's obviously better known for the modeling than the acting. She's signed with Victoria's Secret and Maybelline. She's does Super Bowl ads which get tons of attention.
Right now, Adriana is 36. She used to be married to Marko Jaric, but that relationship ended in 2016. Adriana is a mom to two kids.
Is Lewis ready for a relationship with a Brazilian stunner who is confident and very successful in her own right? His dating history shows that he doesn't shy away from dating women with money and power of their own. Adriana is pretty much everyone's type, so it's likely that Lewis would be open to spending time with her.
18

linked to – Nicole Scherzinger Was a Big Part of His Life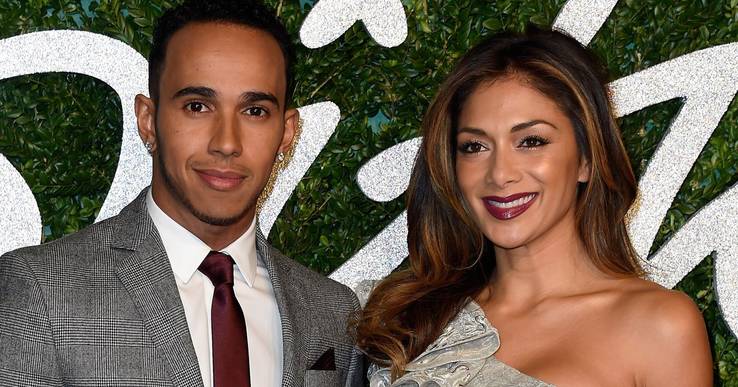 Nicole Scherzinger is older than Lewis and she is stunningly beautiful. She was very devoted to the race car driver while they were together. She would go the races, which can be dull for non-fans, and sit in the paddock for hours. She was there to patiently watch her man do his job. She offered plenty of love and support.
The couple did seem very sweet and committed to one another. Was the age gap eventually an issue? Lewis is now 33 and Nicole is currently 39. Their age gap wasn't that great, but maybe Nicole wanted marriage and babies and Lewis just wasn't at that stage yet.
Most of the commentary about the couple which is posted at gossip websites points to the fact that Nicole wanted to settle down and Lewis just wasn't ready.
Since they broke up, Lewis hasn't really been in a long-term relationship. He's dated, but hasn't committed the way that he did with Nicole. Is it possible he let his soul mate slip away because he was so career-focused…and not ready to take things to the next level? It seems possible, because Lewis has posted fond memories of Nicole on his Instagram sine the couple went kaput.
Nicole moved on to date a professional tennis player, but her relationship with the Bulgarian tennis ace, Grigor Dimitrov, is reportedly on the rocks or already over.
17

good match – Maria Sharapova is Beautiful and Athletic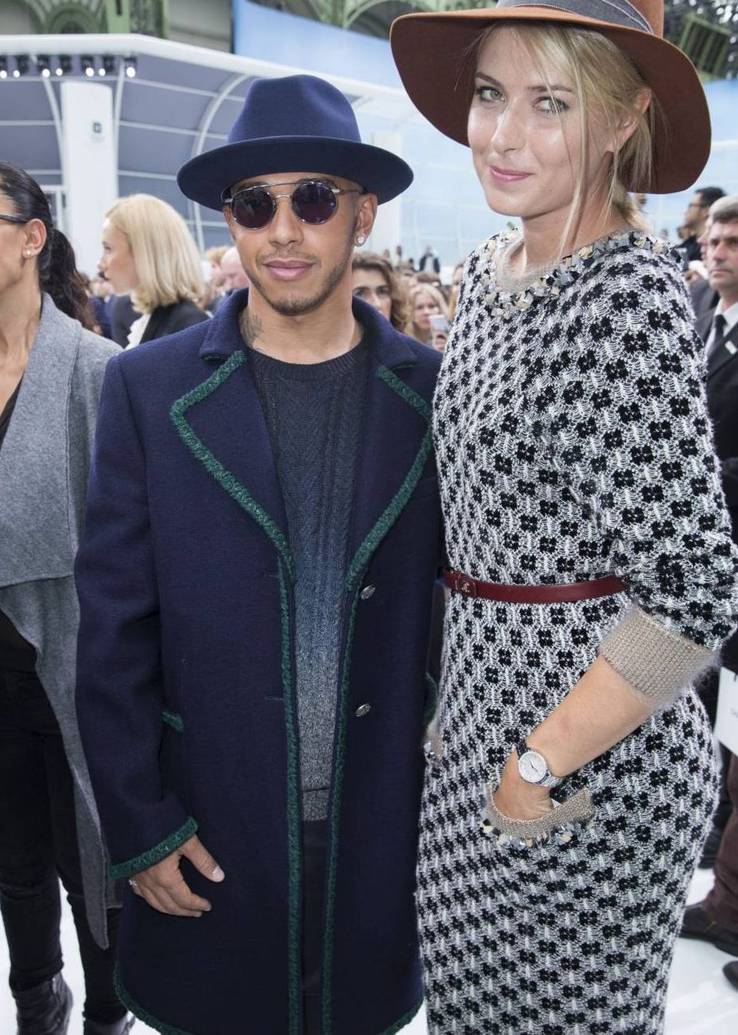 Maria Sharapova got busted by the United States Tennis Association for taking something to enhance her skills. Some people believe that this medication boosts athletic performance and makes recovery from physical exertion easier. Maria received a two-year ban. Now, she's back on the circuit, although her results are hit-and-miss. She has a lot to prove and she is working her way up through the ranks.
Maria is obviously stunning. People are hypnotized by her beauty. Nike lovingly outfits Maria in cute and functional tennis outfits for each game. She sells a lot of athletic wear for Nike (shoes, too, including the latest Maria Sharapova/Nike collaboration, the Cortez) because she is unusually good-looking and a great athlete.
Maria doesn't seem to have a long-term partner in her life right now. She seems focused on tennis, her love of art, her businesses (she makes candy under the popular brand name, Sugarpova) and her friends. Maybe it's time for a new love who is also an elite athlete?
You might not think of Formula One drivers as athletes, but they really are! What those cars do to the necks of drivers is brutal. Formula One drivers have to work out aggressively in order to be conditioned enough to handle the strain of racing. Lewis and Maria could work out together. She's constantly in the gym.
16

linked to – Rita Ora Was In the Mix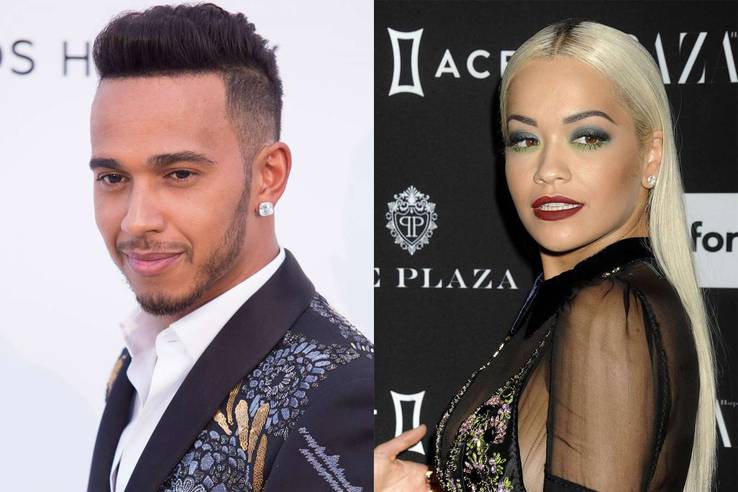 Rita Ora has dated some high-profile men, including DJ/producer, Calvin Harris and Travis Barker from Blink-182. She's got a high profile herself, as well as bold style and beauty which make her stand out.
Lewis and Rita were reportedly close in 2016, but their relationship fizzled out. Right now, Rita is dating musician, Andrew Wyatt. Lewis is rumoured to be dating multiple women.
Rita fits Lewis' type pretty well. She's a famous singer, just like Nicole Scherzinger and she's superglam, just like Nicole was (and is). While Lewis doesn't always date according to this type, he does tend to love a certain look best…and Rita has the look.
In July of 2016, Rita was "papped" leaving the auto racer's home. It's believed that she had spent the night there when she was caught exiting the property by the paparazzi. She also showed up at a Formula One race in Abu Dhabi during 2016. Of course, Lewis was racing that day.
Lewis and Rita may still be friends. Rita isn't exactly buddy-buddy with her other famous ex, Calvin Harris, but Calvin does have a history of getting a bit spiteful after his breakups. When Calvin broke up with Taylor Swift, he took the high road at first and then went low.
15

good match – Is Bella Hadid a Better Choice than Sister Gigi?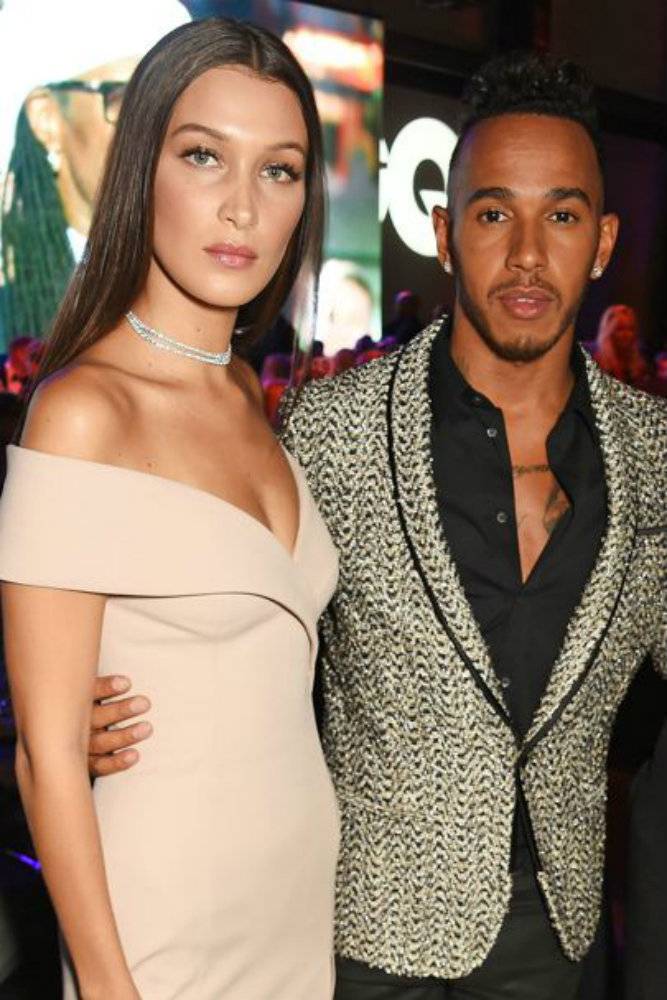 Bella and Lewis have been in each other's orbits for awhile and they have been rumoured to be involved in the past. Would Lewis date Gigi, if he already dated Bella? It's hard to say. All of these people hang out because they are rich and renowned. It's not impossible that he'd have romances with both sisters.
Gigi is still on the rebound from Zayn, whereas Bella has had a lot of time to recover from her breakup with the Weeknd. For this reason, sleek and beautiful Bella might be the smarter option. This is a choice that a lot of men would enjoy making. That's not to say that the men would have an easy time choosing.
Bella is successful in the modeling world, although she gets less attention than her blond sister, Gigi. I think Gigi possibly has more charisma. There are a lot of pretty models and many of them don't rise through the ranks like Gigi has. Bella is gorgeous, but her look is more subtle and sophisticated and she doesn't have Gigi's relatable image. Gigi is sporty, she's willing to stand up for herself and she's quite protective of loved ones. Bella is more of a mystery.
Lewis may end up preferring the mystery over the overt. Bella may be better for him than Gigi, who is just coming out of a very serious relationship.
14

linked to – Barbara Palvin Was a Favorite Date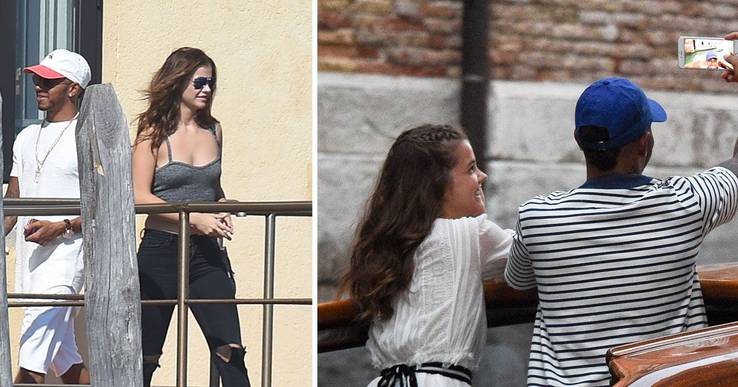 Lewis has spent quite a bit of time with model, Barbara Palvin. It seemed like they were boyfriend-girlfriend for awhile, although Lewis was also linked with other ladies during the time frame when he was closest with Barbara.
Barbara hails from Hungary and she was born during October of 1993. The brunette beauty is represented by Icon Model Management, Uno Models and IMG Models. She appeared in the film, Hercules, and had modelled for Prada, Vivienne Westwood and Chanel. The romance between Lewis and Barbara seemed to peak during spring of 2016.
Barbara hung out with Lewis in Venice, Italy, on what appeared to be a romantic day out on the canals. She's also been photographed with the racing superstar at many parties and special events.
In 2017, Barbara partied with another famous sports figure. Her rumoured beau, Neymar, is a Brazilian footballer. What's interesting about this story is that photographers caught Barbara leaving an apartment believed to be Neymar's just twenty-four hours after she, Neymar and Lewis Hamilton partied together.
Did Lewis play matchmaker, or was he hoping to get back with Barbara himself?
Attractive, wealthy people who travel in celeb circles, or are celebs themselves, often have tangled love lives. They hang out in a certain niche of party circuit and this means that they may date multiple people within that elite social group. Barbara may have branched out after she and Lewis fizzled.
Featured Today
15 Things About Brad Pitt's New Girlfriend Neri Oxman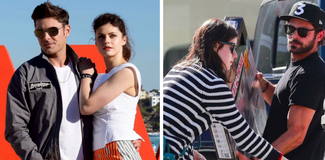 15 Photos That Have Us Believe Zac Efron Is Off The Market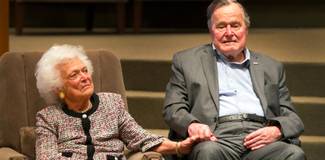 George H.W. Bush Sent To Intensive Care

13

good match – Nicki Minaj Would Spice Up His Life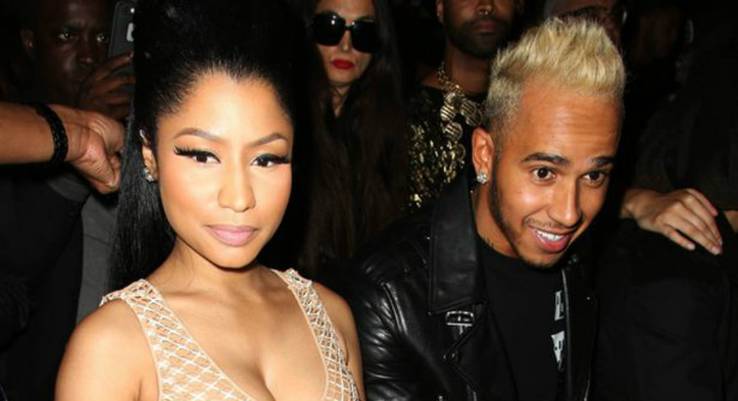 If Lewis wants a little taste of the wild, he may want to ask Nicki Minaj out for dinner. This uber-confident hip-hop babe considers herself to be the queen of rap. She favors wild fashion, just like Lewis himself does sometimes, and she's got the dark coloring that tends to attract him. Personally, if I was a guy, I'd be afraid to ask Nicki out. The potential for humiliation would be too strong. Lewis is rich though, and famous, and handsome. He may be up for the challenge of wooing this bold and groundbreaking female.
Nicki may not be single right now. It's hard to say. She's broke up with Meek Mill in the beginning of 2017. Mill just got out of jail, but the word is that Nicki is not interested in reuniting him. She left him due to some rumours which have not yet been confirmed. Would Lewis Hamilton be true to Minaj? Is her strong sense of self enough to keep the F1 driver in line?
Nicki is usually linked with fellow rappers, so she might not be interested in Lewis anyway, although he has recorded some music. If these two did date, it would be fun for the media and their fans. They are both super-famous and different enough from one another to make for an interesting and unusual match.
12

linked to – Winnie Harlow Made the Cut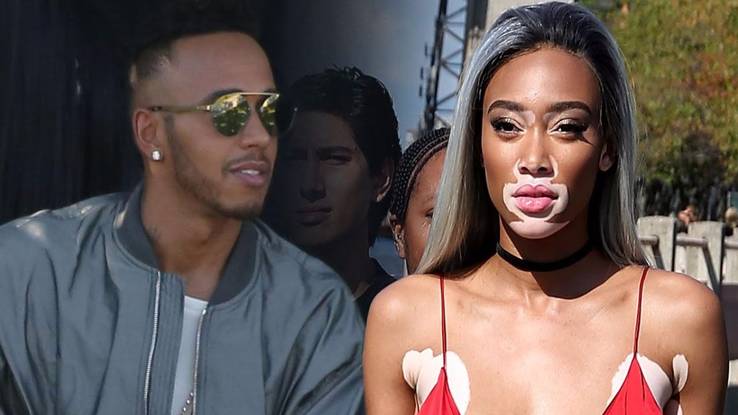 Striking model, Winnie Harlow, has delicately beautiful features which are made more arresting and unforgettable due to her skin disease, Vitiligo. This destroys particular skin pigment cells. Affected areas have a bleached look because they are de-pigmented.
Sightings of Lewis and Winnie were most frequent during spring and summer of 2017. She may have had exclusive girlfriend status for a while. In July of 2017, Winnie attended the British Grand Prix auto race, which Lewis won. There are pics of the couple in loving and joyful embraces right after the face.
Unfortunately for Winnie, quite a few women have been trackside, celebrating race victories with Lewis…or comforting him on days when things don't go his way. These days, Lewis and Winnie don't get photographed together.
Winnie is ten years younger than Lewis. It's possible that the age difference factored into them drifting apart. Winnie seems happy these days, so maybe distance from Lewis was what she wanted.
Winnie became well-known when she appeared on America's Top Model in 2014. She's helped to open up beauty standards. She doesn't feel like she's "suffering" from a skin disease. She is comfortable with herself and wants other women who look different to feel the same way. Winnie is Canadian. She hails from Toronto and has modelled for Swarovski and Diesel.
11

good match – Danica Patrick May be Available in the Future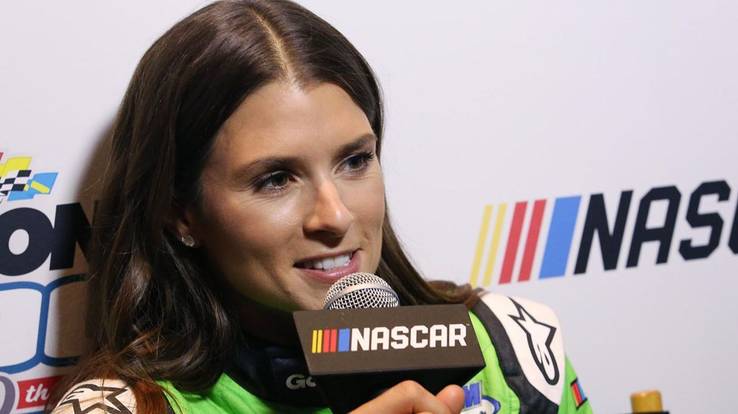 Danica is dating Aaron Rodgers right now and seems happy (as you probably already know, Aaron is a Green Bay Packers quarterback). However, with romance, the future is never, ever guaranteed. If Danica Patrick, who just wound down her successful NASCAR career, is single again in the future, Lewis might be interested in dating her. Except for being beautiful, she is miles away from his usual type. This might be a good thing.
When your relationships with a certain type of person continually fail, it's often a signal from the universe that change is needed. By dating someone like Danica, who is a professional race car driver, rather than a beauty queen or celebrity offspring, he'll expand his horizons and open his mind. Danica is reportedly a tough cookie. There have been stories about her rudeness to fans and she's had her conflicts with other NASCAR drivers. Lewis has had his fair share of beefs with other drivers, too, including his latest conflict with German F1 driver, Sebastian Vettel.
Lewis and Danica have a lot in common, but they may have too much in common. When people are this alike, it could be great or it could be too much. Lewis would be faster if they raced, but she'd put up a hell of a fight!
10

linked to – Lewis Hung Out with Sofia Richie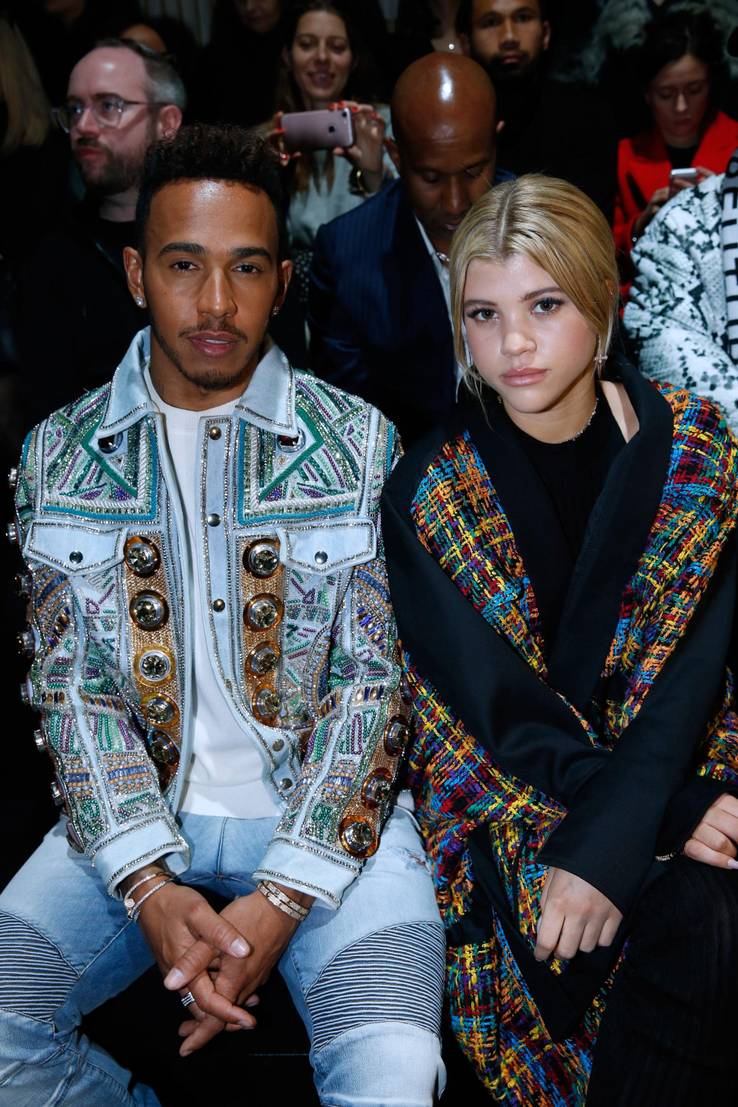 Sofia Richie is Lionel's daughter with Lionel's second wife, Diana, who is now divorced from the "Hello" crooner. Sofia isn't adopted as Nicole Richie was. Sofia was born in 1998 and she began to model during 2014. Madonna chose Sofia as the model for her clothing collection, Material Girl. Former Gossip Girl star, Taylor Momsen, has modelled for the same brand.
Sofia hopes to become a musician someday. Right now, she's consumed with her relationship with "Lord Disick" (Scott Disick).
Back in spring of 2017, Lewis seemed to spend a fair bit of time with Sofia. A recent gossip story indicated that Scott Disick is jealous of Lewis, who apparently keeps in touch with Sofia.
Sofia also dated Justin Bieber. She seems to have the capacity to captivate some highly-eligible men. Next to Scott Disick, she looks very young and their age difference has been the subject of media fascination, and a few snarky social media comments from the Kardashian clan.
Things didn't seem to work out for Sofia and Lewis, any more than they did with Sofia and Justin Bieber. However, Disick's reported issues with Lewis may be a signal that Sofia and Lewis are closer than most people think.
9

good match – Hiandra Martinez Is the New Modeling Sensation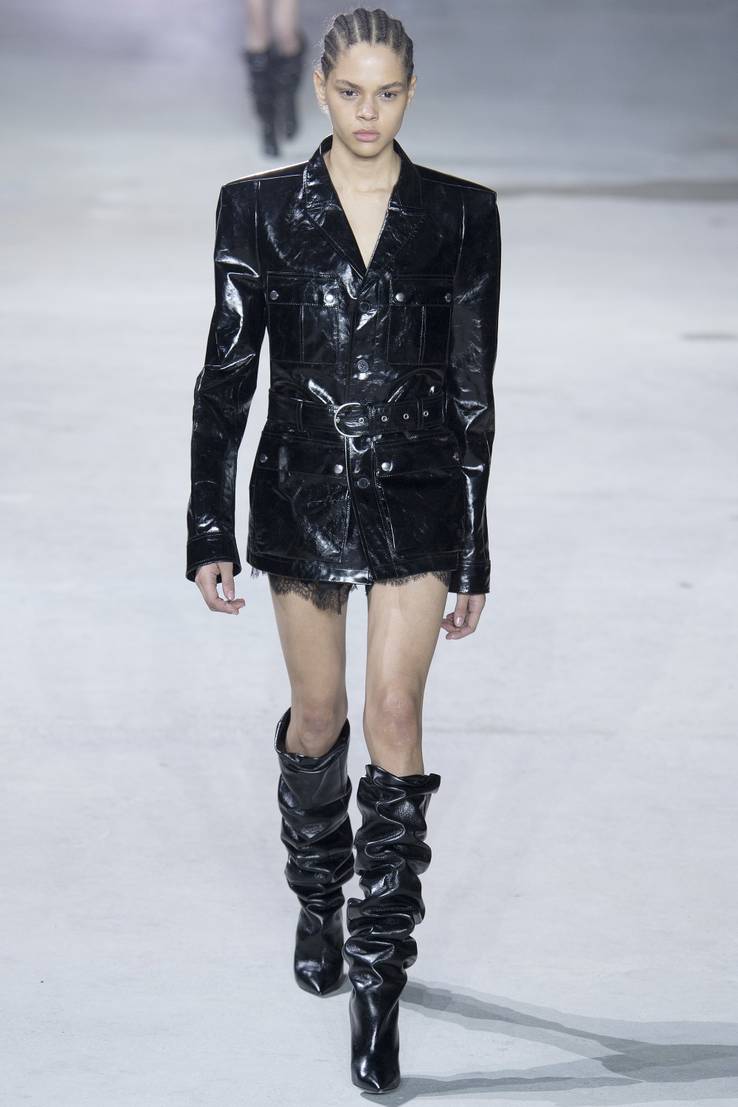 Hiandra Martinez is a fashion model whose star is rising. She's gorgeous and her lithe body is just right for showing off avant-garde outfits. This model is getting a lot of buzz right now, although she's certainly not a household name, like Lewis Hamilton is. Her main claim to fame is that she was chosen to be the St. Laurent girl. St. Laurent is a classic French fashion house which is all about decadent sophistication.
Martinez hails from the Dominican Republic and she's walked shows for Valentino and Chanel. She was the first model on the runway during the Fall 2017 Saint Laurent show, which was held in Paris.
Hiandra is part of the fashion world and Lewis is, too, through his association with Tommy Hilfiger. Martinez is 20 and she's moved to the Big Apple from DR to pursue her modeling career. She misses DR because the people there are so joyful. However, she appreciate the diversity of NYC. If she continues to succeed int he competitive modelling world, she may not have to choose between New York and DR. She can have it all.
Models who are "it" girls, like Hiandra, have the power to make a lot of money quickly, although they can't earn at the Lewis Hamilton rate. Lewis' latest deal with McLaren is rumored to be worth one hundred and twenty million pounds. That is 165 million U.S. bucks!
8

linked to – Were Lewis and Rihanna Friends or more?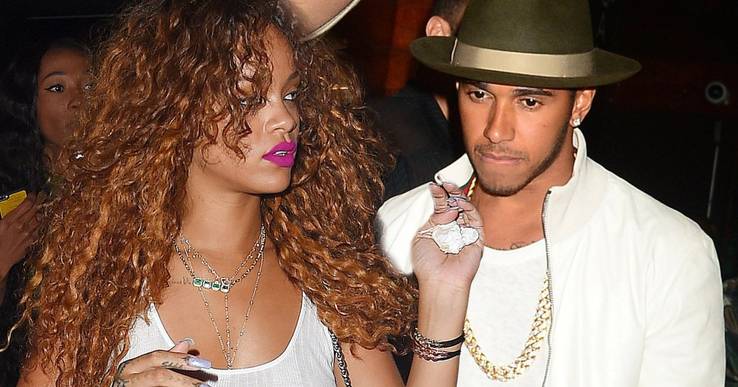 Rihanna is the queen. "Bad girl RiRi" is confident and stunningly beautiful. She's also a woman who marches to the beat of her own drum. For this reason, it's not surprising that she'd enchant Lewis Hamilton. Remember how Drake professed his adoration for Rihanna at the VMAs in 2016? Drake was clearly bewitched by the Barbadian beauty. Lewis may have felt the same way.
In summer of 2017, Rihanna and Lewis partied it up at the Crop Over Festival, which is an annual celebration in Barbados. The festival celebrates the end of the sugar cane harvest. These festivals have been held for centuries and they're an important part of Barbados culture.
At the fest, Rihanna wore scanty, yet festival-appropriate attire, including bedazzled fishnet stockings and a riot of colorful feathers. Did she choose that outfit for herself or to entice Lewis? Knowing Rihanna, she dressed for herself alone, but that's why she's so special.
Anyway, Drake never managed to get Rihanna as a trophy wife or girlfriend and it seems like Lewis didn't either, if he wanted to. Rihanna is now daring a billionaire's son, Hassan Jameel, and her relationship with him seems way more serious than her rumoured dalliances with Lewis and Drake.
7

good match – Nikki Bella is Newly Single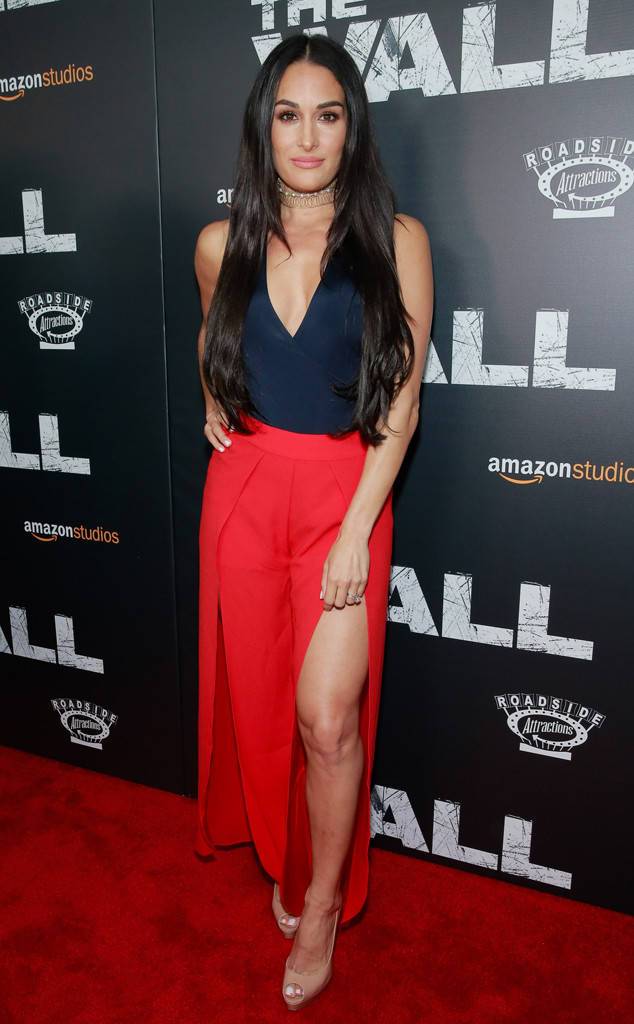 This list has been crammed with exquisite women, but none of them seem to stop me in my tracks like Nikki Bella does. Nikki's healthy curves and in-your-face attitude make her stand out, no matter which beauty queen, model or pop star she's compared to. Since Nikki's used to being in the spotlight as a WWE diva, she'd be more than able to handle the pressures of dating someone as famous as Lewis Hamilton.
Nikki just broke up with John Cena. They were engaged. She's ready to move on, but she wants a guy who is interested in having kids, because John Cena had never wanted children. Cena's decision to not have children put huge pressure on Nikki. She had to decide whether to stay with John, whom she truly loved, or move onto a life without him, which might include children. Cena wasn't even into marriage. It took him forever to propose.
Nikki's been through a tough time. If Lewis is ready to settle down with a beautiful lady who wants a family, he may want to get to know Nikki. WWE is a lot different from Formula One, except for the "circus atmosphere". The big challenge that Nikki and Lewis would face is that their schedules would make it hard to be together.
6

linked to – Lewis Was Dissed by Bitter Ex, Veronica Valle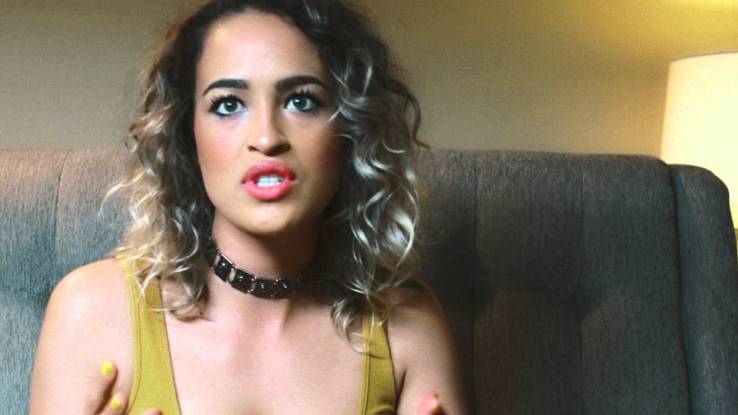 Lewis seems fairly friendly with some exes. He has mentioned Nicole Scherzinger in social media posts after they broke up, he's partied with Barbara Palvin after they stopped romancing each other and so on. However, there is one woman from Lewis' past that he is not on friendly terms with. Her name is Veronica Valle and she's a model.
Veronica went off on Lewis about his treatment of her. She sold her stories to the tabloids. So, what did she say about Lewis Hamilton? Bear in mind that there are two sides to every story…
Well, she told a big British newspaper that Lewis has an "ugly side", as well as a penchant for getting intimate with two ladies at once! Valle was 26 when she went to the press. She said that Lewis shamed her and exhibited bizarre behavior while she spent time with him.
She also said that Hamilton spent more than a little time trashing his ex-girlfriend, Nicole Scherzinger. Valle's comments about Lewis definitely show the Formula One champ's dark side, if the comments are true. Veronica wasn't in a LTR with Lewis, so it's possible that a lot of people take her comments with a grain of salt.
5

good match – Lewis and Emma Stone Would be a Power Couple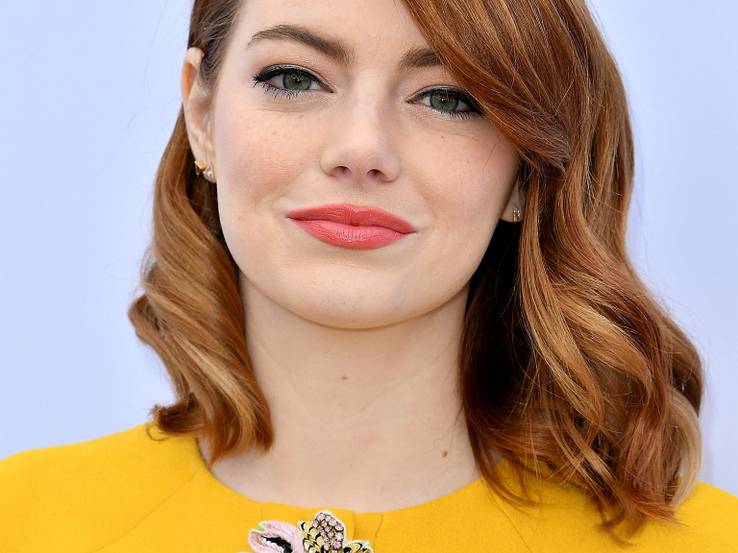 Emma Stone is such an appealing woman. She's beautiful, her smoky voice is captivating and she's so talented. According to insider gossip, she's also an extremely nice person. If Lewis wants to be in a relationship with someone whose fame is on a par with his own, he may want to get close to Emma. Emma's on-off relationship with Andrew Garfield seems to be off right now, so she may be open to dating one of the greatest race car drivers that the world has ever seen. They would make a gorgeous couple.
Usually, Lewis sticks with the glam model/beauty queen/pop diva archetype when doing a little dating. Perhaps Emma wouldn't really be his type. It's not that she isn't beautiful. She models, too. It's just that she's so pale and delicate. She's not really a woman who gets decked out in skintight dresses that show off a lot of skin. She's sort of above all of that. Her amazing performance in La La Land showcased her beauty and talent to perfection. She made us feel for her.
Do you think Lewis and Emma would be compatible? He's a Capricorn and she's a Scorpio. This is a zodiac combination that does have promise.
4

linked to – Vivian Burkhardt Spent Time with the F1 Driver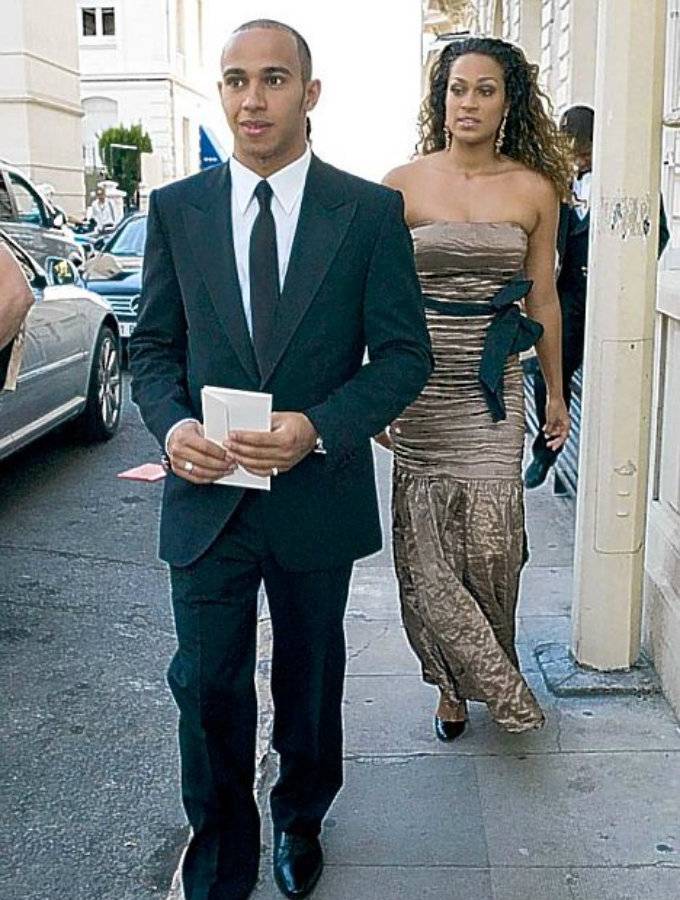 Former beauty pageant contestant, Vivian Burkhardt, was born in January of 1986 and she represented Grenada during the Miss World pageant in 2008. She was a semi-finalist in that competition. These days, gorgeous Vivian is an MD! She received her MD degree from St. George's University. She is half German and half Grenadian. She moved from Germany to Grenada during her teens.
She and Lewis seemed to hang out during a time when he was also canoodling with Nicole Scherzinger (spring of 2008). Lewis and Nicole have very strong chemistry, so Vivian may not have been able to compete. However, Vivian is her own woman and is definitely more than arm candy for a celebrity guy.
While she's not destined to be with Lewis, she's a doctor and she's got her own official website, she is doing just fine and still looks amazing. She's actually rumoured to have dumped Lewis, which is something that the other ladies on this list are not rumoured to have done.
Did Lewis fail to measure up to this educated and successful lady's high standards? It's possible that Lewis' relationship with Nicole pushed Vivian away. Guys who string along a lot of women at once sometimes lose both.
3

good match – Angelina Jolie is Back on the Market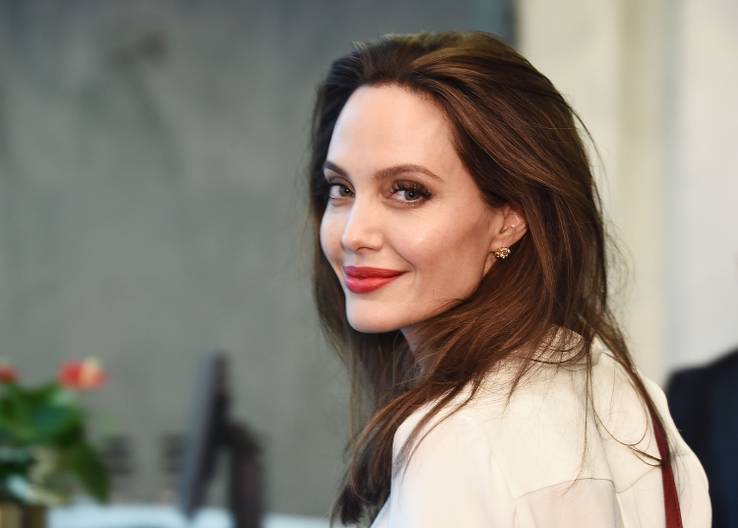 Angelina seems more mature than Lewis and he may really like this. Angelina might remind him of Nicole Scherzinger, who was older than him. Angie is now 42. Lewis is 33. That's a pretty big age gap and he might find it enticing. There are guys who love dating older women and who can blame them? Older women have lived, they are comfortable in their own skin and they are past so much BS.
While Angie's many kids might freak Lewis out (he tends not to date women with children), he might learn a lot from Angelina, who is still getting over her breakup with Brad Pitt. Also, he seems to like dating "trophy" women, such as Nicole Scherzinger and Rihanna, so Angie might be a feather in his cap. It's true that the "trophy woman" thing that some guys like is pretty out of date and immature, but it can't be denied that some guys get a huge buzz out of dating famous and desirable women.
Angie's believed to be dating a real estate guy and keeping things low key, but there's no real proof. There are just the usual stories from unnamed sources. Her ex, Brad, is all wrapped up with an MIT prof named Neri Oxman, who is brilliant, beautiful and a serious catch.
Brad's got a new trophy girl, so maybe Angie could have Lewis as a trophy, and Lewis could have Angie as a trophy!
2

linked to – Finnish Beauty Queen, Lotta Hintsa, Was a Companion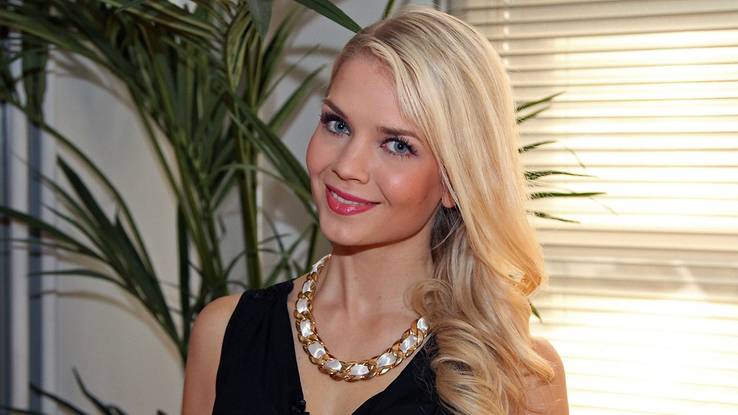 Lewis doesn't usually go for the icy and Nordic blond, but he did hang out with one lady who fits this description. Her name is Lotta Hintsa and she's a Finnish beauty queen. If you've scrolled through this list, you've probably noticed that beauty is one common denominator that all of these women share. Some of the ladies are fair. Others are darker. All are very, very attractive.
Lotta wouldn't admit to a romance with Lewis. She stuck with the "just friends" line. However, sources indicate that Lewis was smitten with Lotta a long time ago, in 2006. In 2012, Hintsa let the press know that she and Lewis are still friendly.
She continues to deny the romance rumors, although she is commonly perceived as one of Lewis' many exes.
Lotta's father is a McLaren F1 doctor, which explains Lotta's link with Lewis. Her Dad must be a very good doctor, as McLaren wouldn't hire just anyone to take care of the drivers. Lotta earned the title of Miss Finland in 2013, during May. She also represented Finland during the Miss Universe pageant in 2013.
Hintsa is gorgeous. She's affiliated with Formula One through her Dad and she and Lewis do have a great relationship, which may or may not have been romantic long ago.
1

good match – Tyra Banks Is a Successful and Confident Woman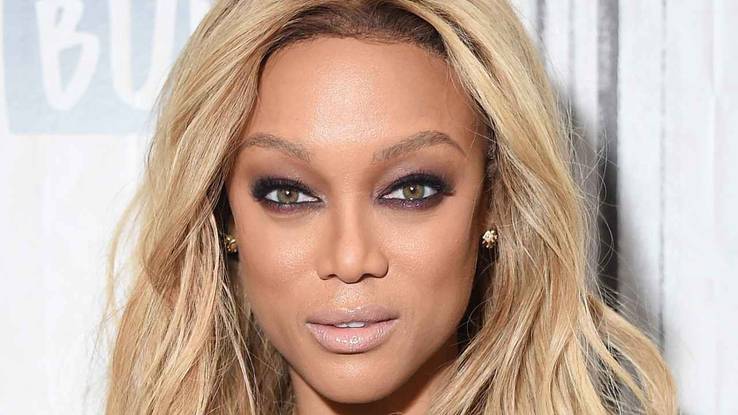 Tyra is great fun. She's just cheesy enough on Top Model and brings a lot of energy into everything that she does. She's sort of electric. She's different enough to be really distinct. Tyra was in a long-term relationship with a photographer named Erik Asla. She and Erik had a son, York, who is adorable.
Tyra is single again and she would probably enjoy getting to know Lewis Hamilton. It's quite possible that these two have already met. Maybe they haven't. Tyra is 44, so she suits Lewis' occasional craving for older women. She looks just as fabulous for her age as Nicole Scherzinger, who is a bit younger than Tyra.
Tyra's built on empire on beauty and communication. She back up her pretty face and body with bold brains and business sense. This is a woman who deserves a good man. Can Lewis step up to the plate? Tyra seems like someone who needs a lot of honesty and authenticity from a partner. Lewis may be a bit of a ladies' man, so a relationship between these two could be heaven or hell. It would probably never be boring.
Source: Read Full Article