The world seems to be obsessed with knowing all there is to know about their favorite celebrities in Hollywood, whether it's who they're wearing on the red carpet or who they might be dating. Learning about the newest celebrity couples often turns into a media firestorm, with the media speculating on whether or not the two will make it down the aisle. Nothing seems to be more glamorous than a celebrity wedding, especially the ones that are ultra-luxurious and televised for all to see. Yet, even all the hype surrounding upcoming nuptials can't guarantee that the union will result in everlasting love.
In fact, some of the biggest weddings in Hollywood have resulted in tumultuous endings, which prove that some of these celebrities put more effort into planning the big day than the actual relationship. With the public constantly rooting for the celebrities they love to find their "happily ever after," it shouldn't be surprising that some of these celebs have rushed to get down the aisle. Yet, short relationships and short engagements have a reputation for resulting in short marriages. From Kim Kardashian's whirlwind romance that resulted in a 72-day marriage to Britney Spears and Jason Alexander's marriage that only lasted 55 hours, there are definitely some lessons to be learned from past relationships in Hollywood. Check out our list of the 15 celeb couples who got hitched way too fast and are a divorce waiting to happen to see if your favorite celeb might have future troubles in their relationship.
15

Mercedes "MJ" Javid And Tommy Feight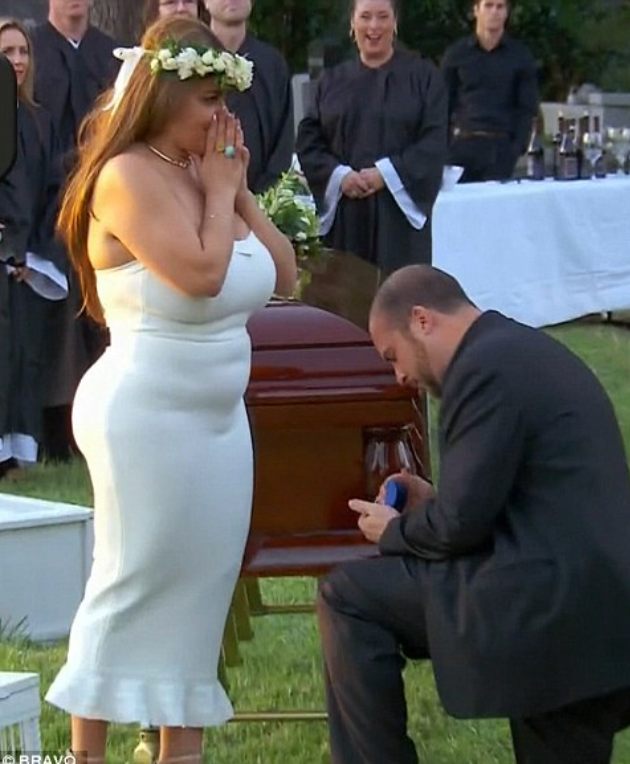 Mercedes "MJ" Javid was first introduced to television audiences when she appeared in the very first season of the reality series, Shahs of Sunset. With the show being heavily focused on the Persian community that contained the ultra-rich, MJ was portrayed as an incredibly successful woman in real estate. Yet, each new season seemed to bring on some questions regarding her finances and a few of the reunion specials have included allegations that included everything from bankruptcy to jail time. Her storyline on the show ultimately changed to include her tumultuous relationship with her mother and her journey to find love. When she met Tommy Feight, people were skeptical on the validity of their relationship. Not only was he not Persian but the couple famously met on Tinder and he didn't get along with MJ's mother. Yet, that didn't stop the couple from tying the knot on April 21, 2018, with the whole thing documented by Bravo cameras.
14

Star Jones And Ricardo Lugo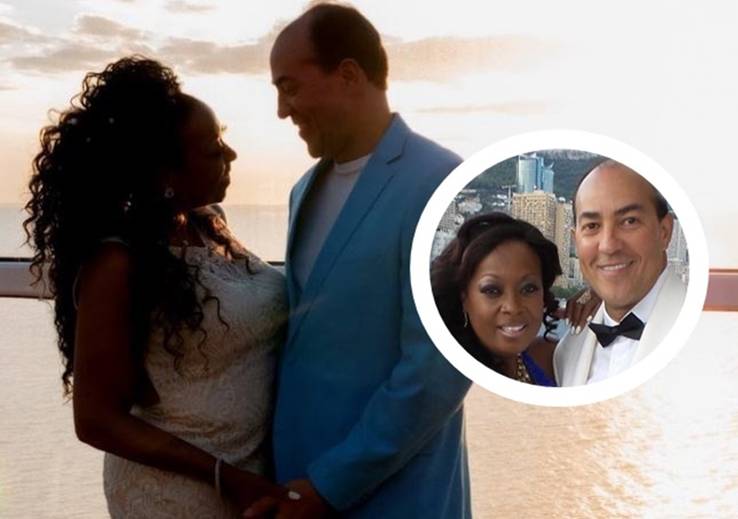 While Star Jones is thought of as an incredibly intelligent, articulate and successful woman, there have been a number of snafus within her personal life over the years. People would see her on the panel at The View and they really respected her background as a lawyer and the way that she was able to give her point of view in a way that held up to the other big names on the panel, like Barbara Walters. Yet, her public persona eventually changed due to her lying about having gastric bypass surgery and the public seeing her inexplicable weight loss in front of the cameras. T
hings got even worse when she married Al Reynolds (who later came out to identify as bisexual) and had a "sponsor" donated wedding. This over-the-top wedding had more than thirty sponsors and it really made it seem like she was cashing in on her own wedding and it further attacked her legitimacy. She married Ricardo Lugo in March 2018 and people are already wondering when it will come to another explosive debacle.
13

Johnny Manziel And Bre Tiesi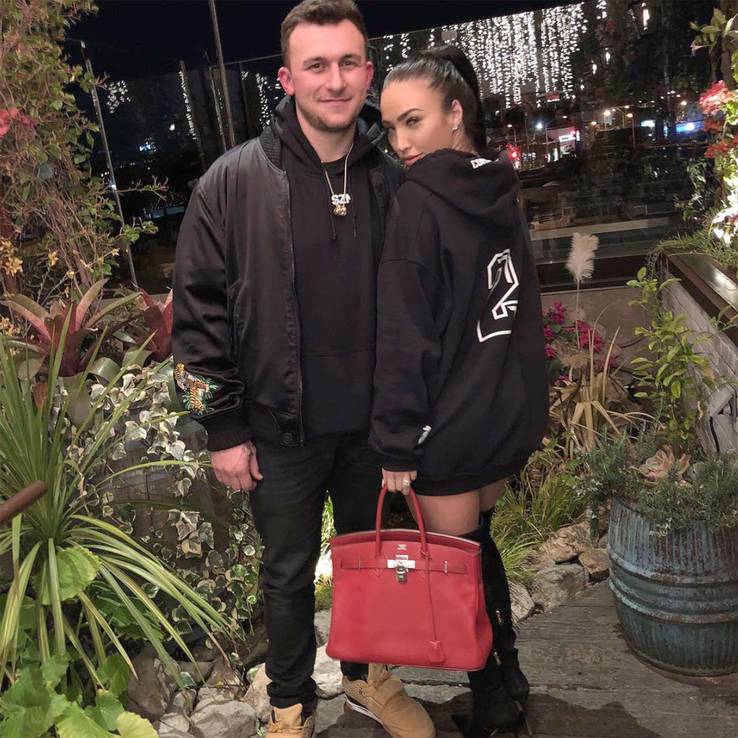 For those that may not be that familiar with the Cleveland Browns sports team, the former Heisman trophy winner and ex-professional football player, Johnny Manziel, might not be on the forefront of the mind. While he was considered to be a football player with a successful run in professional sports, he never achieved the mainstream popularity as some other names like Brett Favre and Tom Brady. Yet, that hasn't stopped him from garnering the attention of the Instagram model, Bre Tiesi.
She's known for showing off her incredible body via Instagram and some have compared her look to the beautiful, Megan Fox. After only being together for three months, the two were married in an ultra-private ceremony in a California courthouse. With such a quick romance, this relationship seems doomed to come to a predictable end (which includes a messy divorce and a pricey settlement).
12

Chanel Iman And Sterling Shepard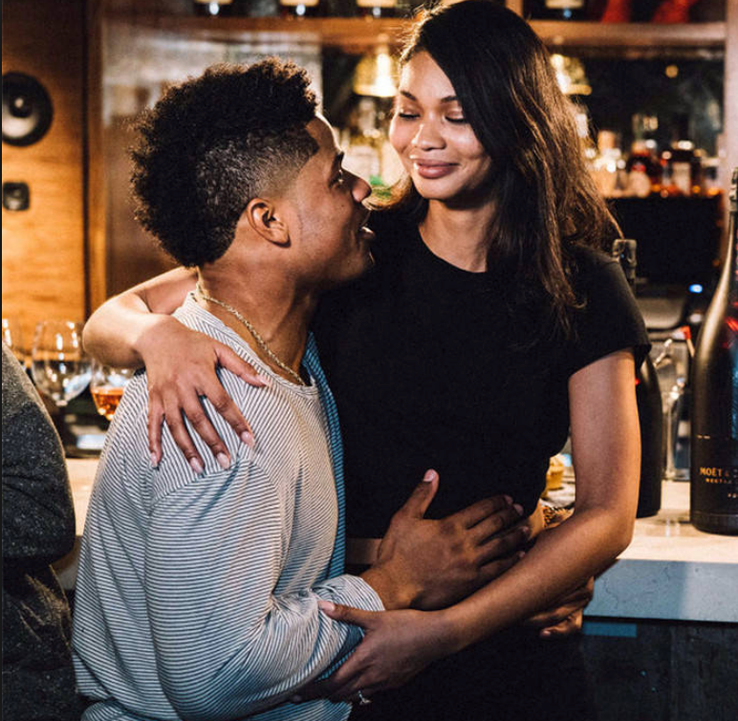 Chanel Iman is a model but she's not just another Instagram hottie that is desperately trying to obtain her 15 minutes of fame. Instead, she has the coveted title of being a Victoria's Secret model and has appeared in high fashion shows around the world. She has a huge list of celebrity friends, both in the modelling and acting world. Guests at her wedding included huge names like Chrissy Teigen and Gabrielle Union.
When she started dating the New York Giants wide receiver, Sterling Shepard, it was described as a whirlwind romance that was continuously documented through their Instagram posts.
It seemed like everything played out in the headlines and they wound up tying the knot only four months after posting their engagement photos online.
11

Emily Ratajkowski And Sebastian Bear-McClard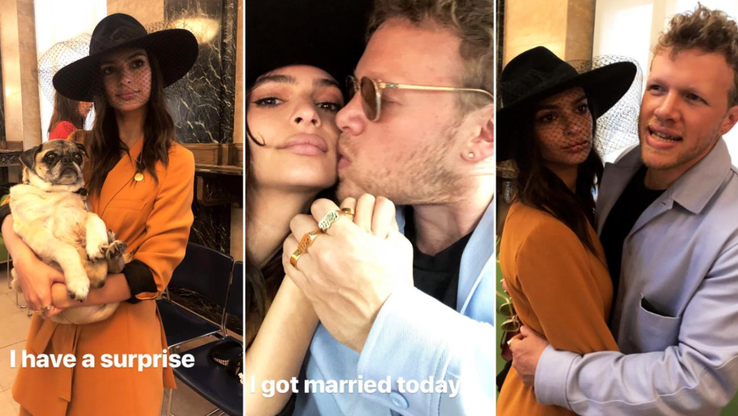 Emily Ratajkowski is a model that is known for being far more open to nude photo shoots than the average woman in the modelling industry and there are some that have accused her of being a bit of an attention seeker. She made headlines and became far more known to the world when she famously posed topless with Kim Kardashian and posted the photo online with both of them giving the middle finger. This attention-seeking behavior may not be the best thing for a new marriage and it's definitely not a great attribute for an ultra-quick engagement. The producer and actor, Sebastian Bear-McClard, reportedly popped the question by using a paper clip for a ring and everyone seemed completely shocked to hear that they tied the knot in February 2018 at City Hall in New York City.
10

Kat Von D And Leafar Seyer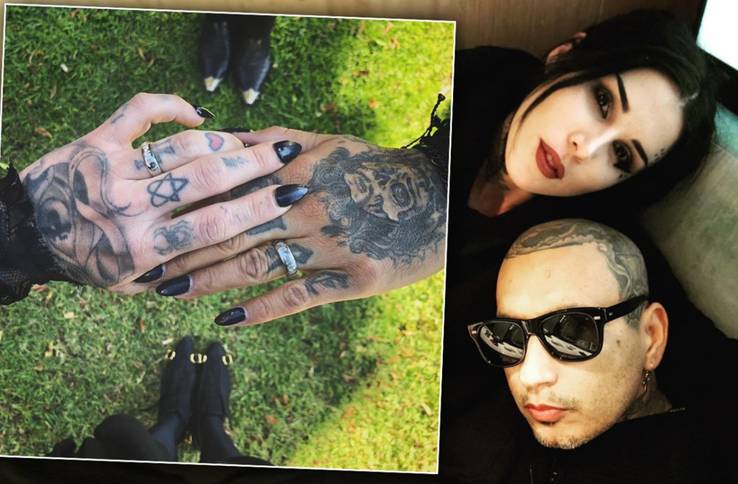 When Kat Von D was first introduced to the world, she started off as a smaller character as a tattoo artist on reality TV. Yet, she ultimately garnered a huge following and television viewers loved seeing her on TLC's, LA Ink. While LA Ink ultimately came to an end, she didn't exactly disappear from the limelight. Instead, she was thrust into the tabloid headlines when she famously started a relationship with the notorious cheater, Jesse James. The West Coast Choppers CEO had previously been known for cheating on the actress, Sandra Bullock, and Kat Von D was seen as a woman with incredibly bad judgment when it came to choosing men. Their relationship ultimately ended and after only a week of sharing the news of her engagement to the Prayers vocalist, Leafar Seyer, Kat Von D and her boyfriend tied the knot in February 2018.
9

Amy Schumer And Chris Fischer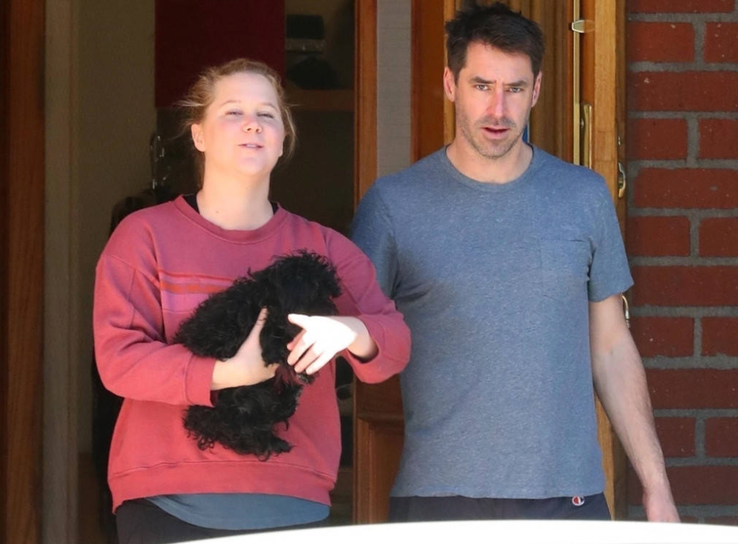 When Amy Schumer first started becoming known to the world as the latest up-and-coming female comedian in Hollywood, she seemed to have a polarizing effect on the public. While some people saw her as a breath of fresh air because of the way she spoke out about the absurdity of the standard size zero for women in Hollywood, others criticized her for her crude talk about sex and the female body.
While she may not have seemed like a girl that was prone to a whirlwind romance and quick to fall in love, that's exactly what happened with Chris Fischer.
She claimed that they were friends for six months before dating but told the TODAY Show that she knew that he was "the one" in just about a month. The two quickly married and they shared their wedding day moment via social media in February 2018.
Featured Today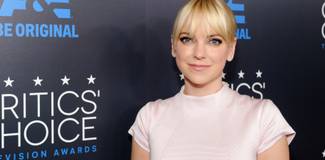 Anna Faris Responds To Chris Pratt's 'Divorce Sucks' Comment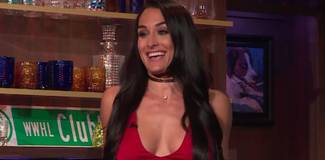 Nikki Bella Ditches Engagement Ring For First Appearance Since Cena Split

15 Things About Brad Pitt's New Girlfriend Neri Oxman

8

Ellen Page And Emma Portner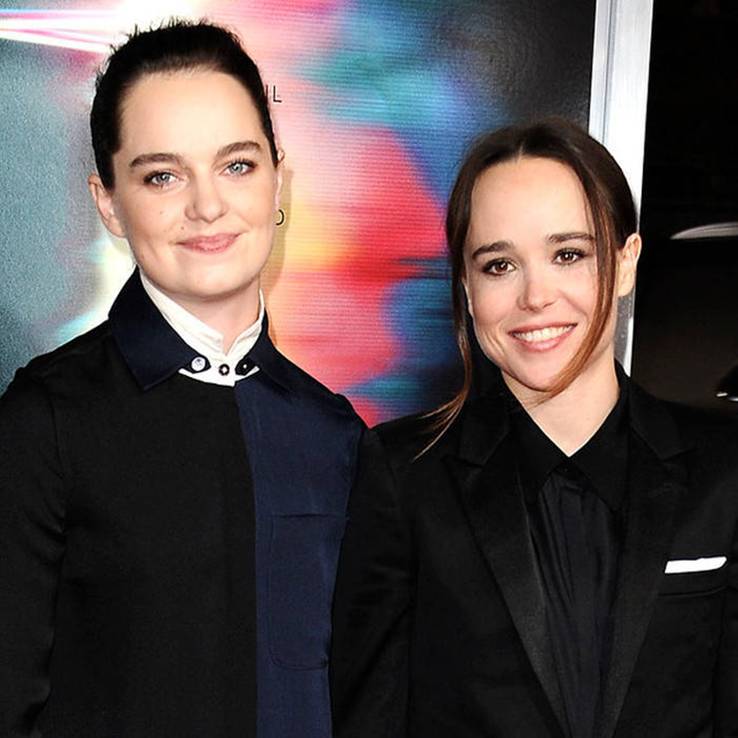 While Ellen Page had acted in a number of roles prior to appearing in Juno, this was the film that really was her breakout moment in Hollywood. Yet, it was her personal life that really seemed to make headlines when she started speaking out about her sexuality.
She gave an interview with ABC News where she spoke out about feeling "guilty for not coming out earlier."
The actress married the dance teacher, Emma Portner, in January 2018. She only started officially dating Portner last July and she's still considered incredibly young at just 31-years-old. While the couple has taken to social media to proclaim their love for one another, the fact that they first met through Instagram is already putting a huge red flag on their relationship.
7

Cat Cora And Nicole Ehrlich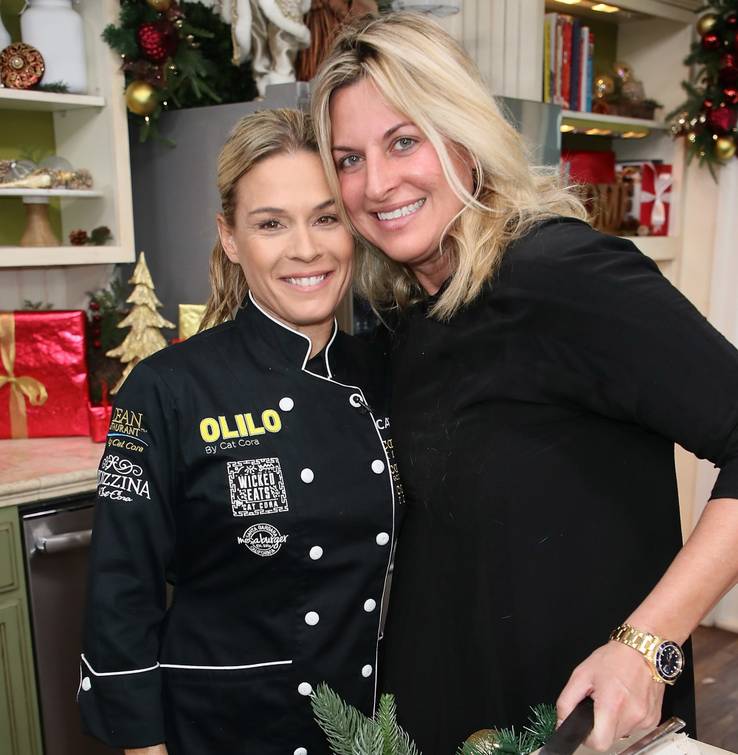 Cat Cora is a world-renowned chef that has been featured in a variety of food shows over the years. From being featured as an Iron Chef to the various other television roles she's appeared in throughout her career, she's made a name for herself as a successful female chef. Yet, it seems like people know her best for the interesting details surrounding her personal relationships. She married her longtime partner, Jennifer Cora, in 2013 and the two used in vitro fertilization to create the four sons that they have together. The two women took turns getting pregnant, using the other's fertilized ova and the same sperm donor.
The relationship came to a tumultuous end and there were a lot of reports of an intense battle between their lawyers after their divorce. Cora began dating Nicole Ehrlich in 2017 and quickly tied the knot in April 2018. With both of them having children from previous relationships and Cora already being known for having major difficulties in keeping a civil relationship with her ex, this new couple may be heading for a world of drama in the first year of marriage.
6

Brooks Ayers And Christy Lindeman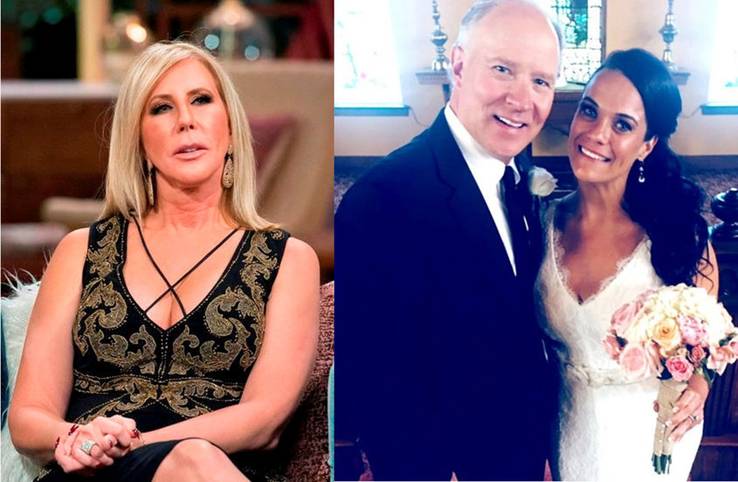 Brooks Ayers was first introduced to the world when he started dating the outspoken, Vicki Gunvalson, on The Real Housewives of Orange County. Vicki had previously been shown on the series with the majority of the storyline revolving around her tumultuous relationship with Donn. Despite the fact that they renewed their vows on the reality show, they went through a very public and difficult divorce. Many fans of the show were heartbroken to see her end her ten-year-long marriage but things got really bad when she started dating Brooks Ayers. He was portrayed on the show as being everything from a conman to an abuser to someone that was seen as a pathological liar. It was discovered that he was lying about having cancer and it became a huge storyline for the series. The two ultimately broke up and in March 2018, Ayers reportedly married the mother of two, Christy Lindeman. With his type of character, it doesn't look too good as to whether or not this couple will stand the test of time.
5

Kellan Lutz And Brittany Gonzales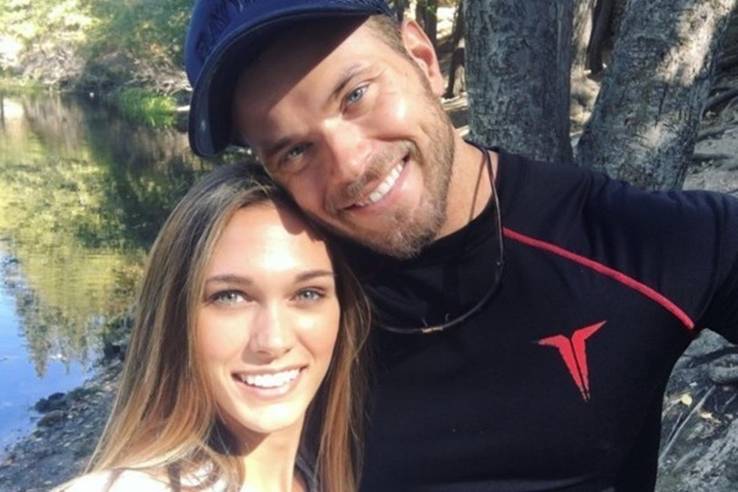 While Kellan Lutz had appeared in a number of different roles throughout his career, it was his portrayal as Emmett Cullen in the Twilight film series that really seemed to introduce him to the world. After the conclusion of the Twilight film series, Lutz appeared in a number of other films like The Legend of Hercules and The Expendables 3 and he even dated some high profile women in Hollywood. He famously dated AnnaLynne McCord and was even romantically linked to Miley Cyrus for a time. Yet, none of those relationships ended with a trip down the aisle. Lutz gave an interview with On Air With Ryan Seacrest in 2015 and proclaimed,
"[I'm] looking for that wifey."
With him putting it out into the universe that he really wanted to settle down and get married, it shouldn't come as a surprise that he would get engaged to the television personality, Brittany Gonzales, after only about a year of dating. The two were engaged in September 2017 and married in November 2017.
4

Jordin Sparks And Dana Isaiah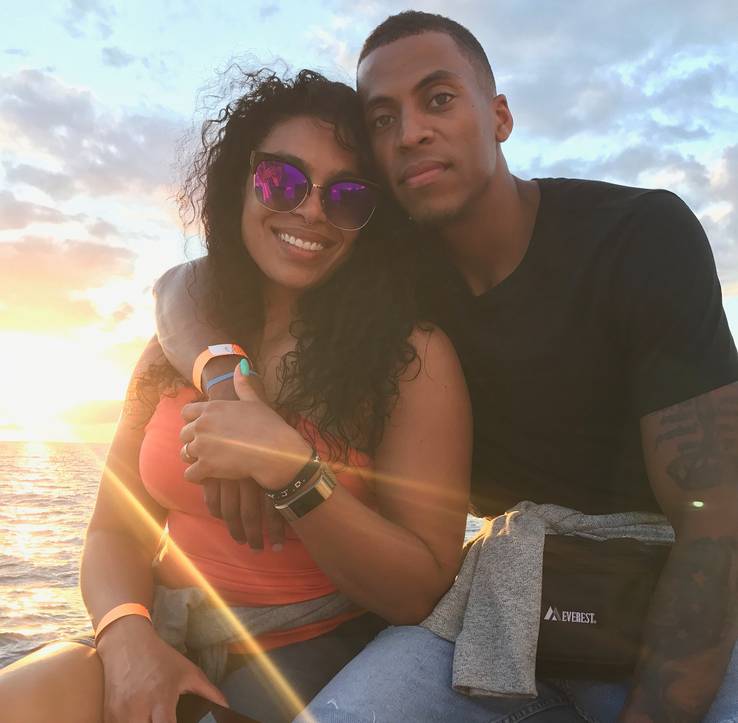 When Jordin Sparks was first introduced to the world as a contestant on season 6 of American Idol, the public became instantly drawn to her squeaky-clean persona and her radiant smile. She wound up winning the entire competition at the tender age of just 17-years-old and people had high hopes for her career in the music industry. She had a few hits as a music artist but it seemed like the real publicity came when she started dating the hip-hop artist, Jason Derulo. The two were the music industry's cutest couple (until they weren't). Derulo came out to say that the pressure to get married was a huge reason for his split from Sparks and people started to see an ugly side to their favorite American Idol winner. When she started dating the model, Dana Isaiah, in 2017, it seemed like people hadn't even processed all the details surrounding her split from Derulo yet. Then, in November 2017, she revealed that not only did she elope but the couple was expecting their first child.
3

Kenya Moore And Marc Daly
Although Kenya Moore landed in the top six of Miss Universe in 1993 and won the title of Miss USA in 1993, she didn't become known to the general public until she was featured on the reality series, The Real Housewives of Atlanta. She was seen as the incredible beauty with a mean streak, which made for great reality TV. Yet, the series was heavily criticized for featuring her since she wasn't even technically a housewife. The show consistently portrayed her in ways that made people wonder about whether or not she was actually genuine, especially when the media made her out to be a liar in regards to her personal affairs. She parlayed her bad-girl persona into a cast member role in The Celebrity Apprentice 7 but it seems like the public is far more interested in her love life. When it was revealed that she was dating someone and headed down the aisle, people didn't quite know whether or not that was actually true. Yet, Moore did wind up walking down the aisle with Marc Daly, after less than a year of dating.
2

Tyrese Gibson And Samantha Lee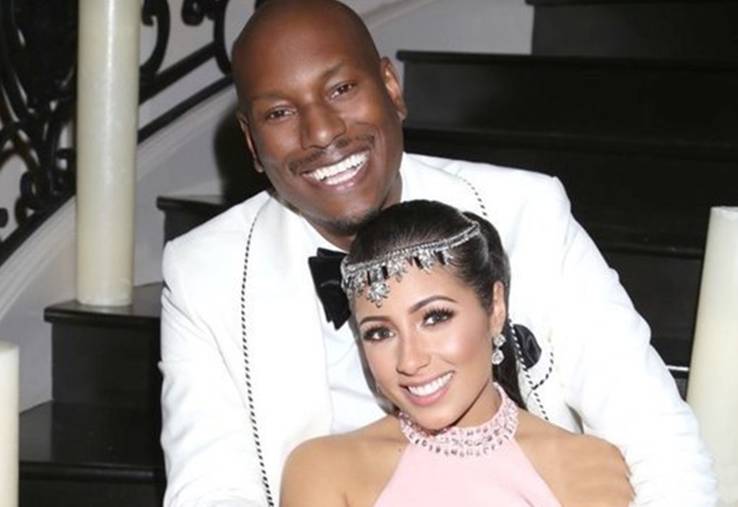 When Tyrese Gibson was first introduced to the world, he was seen as an incredibly talented individual that was cornering the entertainment industry as an actor and a music artist. When he landed the coveted role in The Fast & the Furious film series, it seemed like he was solidifying his role in Hollywood. Yet, reports started coming out about the feud he was having with the filmmakers and Dwayne "The Rock" Johnson and the public started thinking of him in a completely different way. He seemed a bit petty to be so jealous about the spin-off series that was offered to Johnson and then details regarding the tumultuous relationship with his previous wife, Norma, regarding their child started to further hurt his public persona.
There were a number of Internet posts that showed Gibson acting erratically, from bawling to making claims about Jada and Will Smith were giving him millions.
When new reports came out that Gibson had married Samantha Lee, after only being spotted with her for the first time in December 2016, people have already started the countdown of when this marriage will dissolve.
1

Ludacris And Eudoxie Mbouguiengue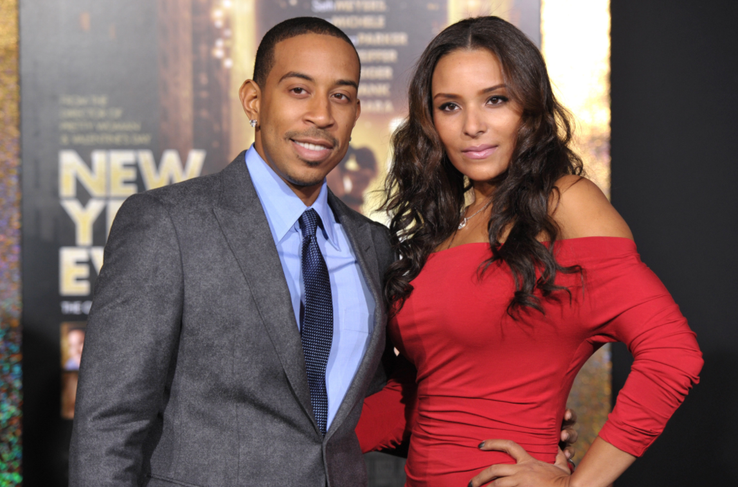 The relationship between the famous rapper, Ludacris, and Eudoxie Mbouguiengue is a bit more complicated than some of the other celebrity relationships in Hollywood. While the two had been linked romantically for quite awhile, it is their engagement that really has people raising their eyebrows to question whether or not they will stand the test of time. The couple announced the news of their engagement in December 2014 but the details surrounding their wedding hit people as a bit odd. Unlike other celebrity weddings that entail a party planner and a guest list, this proposal led to a rushed wedding that was already planned without any help from the bride. The day of the proposal, the couple went to dinner and then were married, all in one day.
References: Bravo, Newsweek, Hollywood Life, People, ABC News, Harper's Bazaar, US Weekly, MSN, Hollywood Life,
Source: Read Full Article