We all love following celebrity romances as they unfold. It's so exciting to see two of your favorite celebs get together and walk down the red carpets looking amazing! Of course, when that singer you have a crush on announces they're getting married, you may have to give up your daydream that one day they will notice you in the crowd and then suddenly want to walk down the aisle. Oh, well, we can all dream, right? While it's nice to see some of your Hollywood faves fall in love and get together, it's always so sad when the fairy tale ends and they go their separate ways.
Sometimes, even celeb couples that have been together for a decade or more will decide that the relationship is no longer working out. It's truly heartbreaking to see. However, we have our suspicions that some celeb couples who have broken up in the past do secretly (or not so secretly) still harbor feelings for each other. And who knows? Maybe, someday, a few of them will see the light and end up getting back together. It's totally possible! Here are 15 celeb exes who are clearly still in love with each other.
15

Selena Gomez And Justin Bieber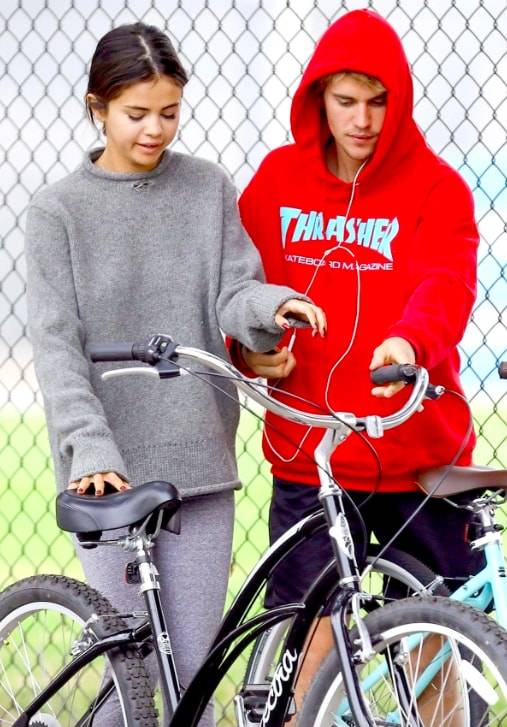 It's no secret that Selena Gomez and Justin Bieber just can't seem to get over each other. These two have been on and off again so many times that it can be tough to keep track of whether or not they're actually together! At the moment, Hollywood Life reports that the two of them are broken up once again, but who knows how long that's even going to last? Either way, it's clear that even if they don't have the label of boyfriend and girlfriend, the love has not died. Need proof of their lingering feelings? Well, according to Fashion Magazine, only a few months ago, Jelena was flaunting their rekindled romance all over the place, only for them to call it quits and Selena to announce that she had no intentions of getting back together with him.
And it looked like it was over… until Selena released her music video for her new song, "Back to You."
According to Popsugar, the male actor in the video is meant to be a Justin Bieber look alike, and it's all about her feelings for Justin and how she just can't stop going back to him! Maybe there's another reunion in their future…
14

Andrew Garfield And Emma Stone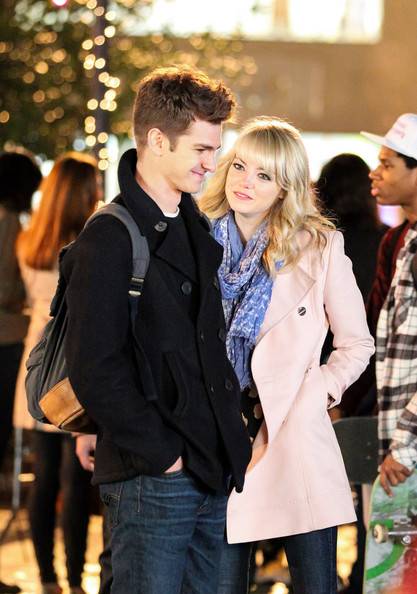 When Andrew Garfield and Emma Stone appeared together in The Amazing Spider-man films, they were quite possibly the cutest on-screen couple that we have ever seen. And as fate would have it, they fell in love, and they were just as adorable off screen! According to Vanity Fair, the two initially started dating back in 2010. They are both so talented, and not to mention good looking, that it seemed like they somehow just fit together naturally. We had high hopes that they would possibly tie the knot one day, but sadly, according to the Los Angeles Times, the couple split up in 2015. You would think that they might have forgotten about each other by now, but actually, they have nothing but nice things to say about each other.
According to People, a source close to the couple says that even though they broke up, they have never stopped caring about each other.
In fact, when the Hollywood Reporter asked Andrew who he would bring to a desert island if he could only choose one person, his answer was Emma! Now, that doesn't sound like just being a friendly ex. It sounds like they are still in love!
13

Jennifer Garner And Ben Affleck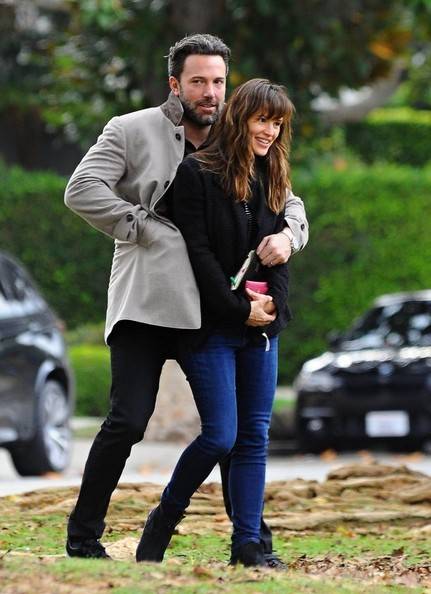 When Jennifer Garner and Ben Affleck announced that they were getting a divorce, everyone was shocked. It was almost as unexpected as the Brangelina split. Jen and Ben had just seemed so happy together. According to NY Daily News, the two have a very complicated yet loving relationship these days. They split up in 2015, but they still lived on the same property for some time so that they could be good co-parents to their children. In addition to that, they would also take the kids on family vacations together, where it would sometimes look like they were about to rekindle their old flame!
To make matters even more confusing, last year sources close to the family told People that they were considering calling off the whole divorce, making amends, and getting back together.
We haven't seen any more news about that yet, so maybe it was just a rumor, but the fact that it sounded pretty believable is a clear sign that these two still act like they're in love. We would love to see Ben and Jen get together again, especially for the sake of their family. Who knows? Maybe they will give it one more shot.
12

Mindy Kaling And B.J. Novak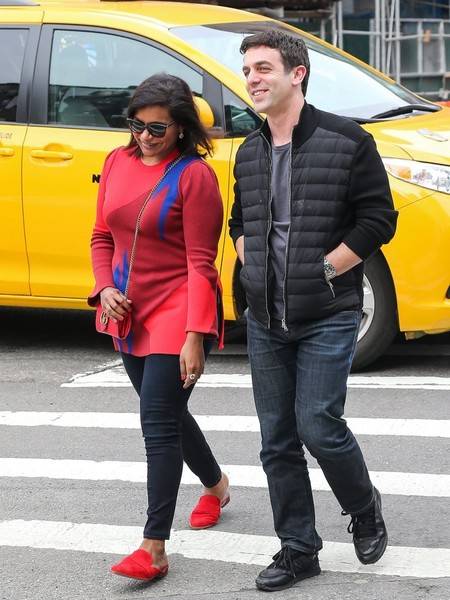 Fans of the hit sitcom The Office were absolutely overjoyed when it turned out that Mindy Kaling and B.J. Novak started falling in love off screen. While this couple has always tried to remain somewhat discrete, everyone knew that the sparks were flying, and they eventually opened up about their connection and admitted that yes, they were more than friends. According to US Magazine, they will still occasionally hit the red carpet together for special events, like the most recent Oscars party! Yup, it's clear that no matter what happens, these two will always be best friends. However, there are rumors flying that they may be more than friends once again.
According to US Magazine, Mindy welcomed her first child, her daughter Katherine, in 2018. And some people are wondering if B.J. might just be the father!
So far, Mindy refuses to reveal who the baby daddy is, but fans can't help but ask the important questions. Look, all we're going to say is that if these two do get back together for real this time and decide to raise a family together, we want to see all of the adorable Insta pics. Come on, they're so cute together!
11

Antonio Banderas And Melanie Griffith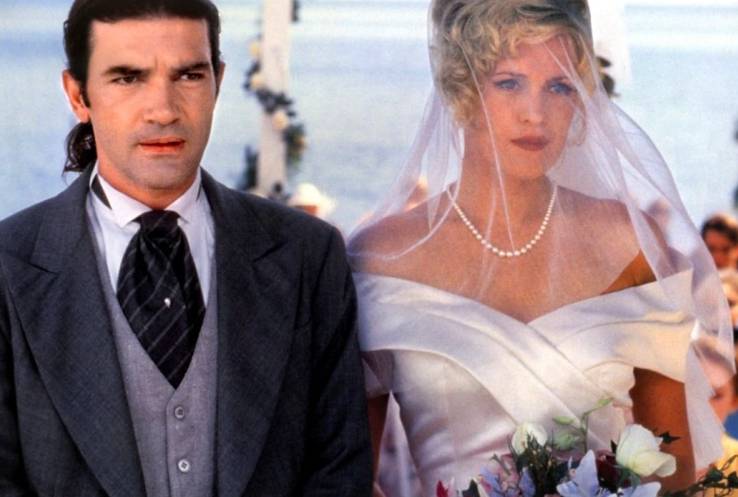 It's always sad to see a long time marriage end. That's exactly what happened to Antonio Banderas and Melanie Griffith. The couple had been married for nearly two decades when they finally realized that they were not right for each other. Their fans were heartbroken, but Antonio and Melanie knew deep down that it was the right choice. Since then, it seems like they have come to a mutual understanding and remained close friends. Or could they be more than friends? It genuinely seems like the love is still alive between these two.
According to People, the two have remained close friends ever since their divorce, and they still spend time together fairly often.
And Antonio has even said that no matter what happens between them, he will always love Melanie. It's so sad that circumstances brought them to the point where they no longer felt like they could make it work, and after being together for so long and having children together, it's understandable that they would still have some feelings for each other. It does not seem like they have any plans to get back together, but it's clear that they have never stopped caring about each other.
10

Demi Lovato And Wilmer Valderrama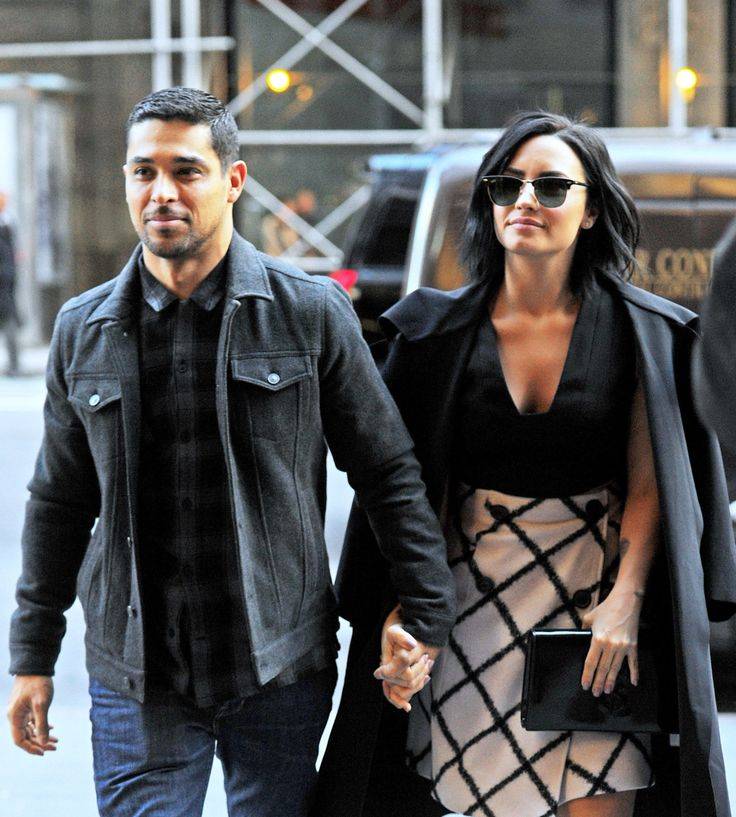 Demi Lovato and Wilmer Valderrama were together for so long that it was hard to imagine one of them walking down the red carpet without the other. But Demi has gone through so much in the past few years, and her life has changed so greatly, that it's only natural that they could end up drifting apart. And that's exactly what happened. When Demi entered a new phase in her life, it became apparent that she and Wilmer were simply not meant to be together. According to People, the couple began dating in 2010, and Demi was head over heels in love from the very beginning. However, they split about two years ago, and Demi said the break up was horrible.
The two say that they are good friends now, but we have reason to believe that they might still have feelings for each other.
Even Demi's mom admitted that she thinks that Wilmer still loves Demi! And to top it all off, both Wilmer and Demi have said that they will always be great friends and always support each other. Perhaps there is still time for a reunion, who knows? They definitely had a great time together for six years.
9

Jenny Slate And Chris Evans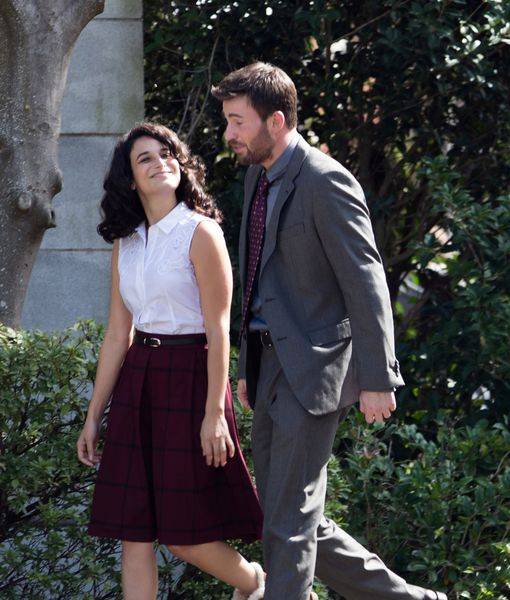 Jenny Slate and Chris Evans did seem like an unexpected couple—but at the same time, they were super cute together. After all, Jenny is truly one of the funniest women in Hollywood, so we imagine that the two of them were always laughing and having a good time. According to People, the couple did have a bit of an on and off relationship. They faced a few challenges in their time together as a couple. People reported that Jenny found Chris's fame overwhelming. She said that although he was basically her dream boyfriend, the pressures that came along with dating a mega celeb who literally plays Captain America simply became too much. She said that the two could not go anywhere without getting tons of attention because of Chris.
However, even though the couple split again recently, People reported that the two of them still love each other very much. Chris reportedly called Jenny his "favorite human" and praised her intelligence, and Jenny said that she still loves Chris very much. Awww, it seems like even though they are not still together, they still do care about each other! Maybe someday this couple will be "on again" and try once more.
Featured Today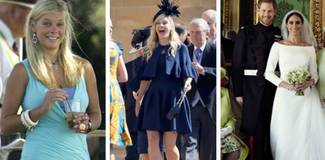 20 Surprising Facts About Prince Harry's Ex Chelsy Davy We Can't Ignore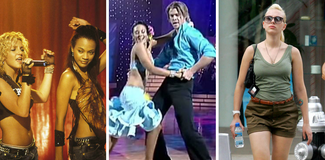 20 Embarrassing Things The MCU Cast Did Before They Were Superheroes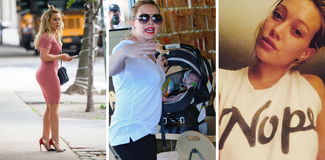 15 Things About Hilary Duff That Make Fans Rethink Her Nice Girl Image

8

Amber Rose And Wiz Khalifa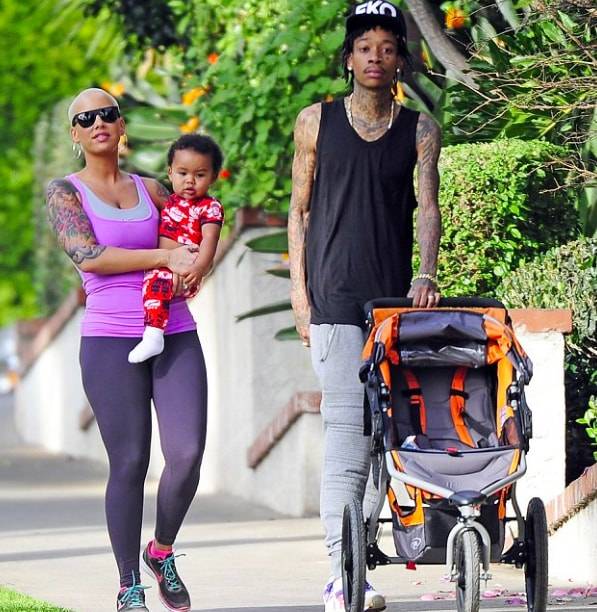 Although Amber Rose does seem to get herself into a lot of drama, we loved her relationship with Wiz Khalifa. The two of them just seemed perfect together. The couple eventually got married and had an adorable son named Sebastian. However, it was simply not meant to be, and the two began having some problems. According to People, Amber filed for divorce in 2014, and at first, she wanted full custody of Sebastian. But eventually, the couple realized that it was best for both parents to be actively involved in Sebastian's life, and they decided to shoot for joint custody. Now, they are great co-parents to Sebastian, and the little family still spends a lot of time together today.
According to BET, Wiz recently confessed that he still loves Amber, and that he always will. He says that she's a great mother, and they have such a strong bond that he would never spill their business to the press just to get some attention. The two will also joke around together on Instagram and leave silly comments under each others photos. We doubt that they will get back together, but it's obvious that the love they shared hasn't burned out.
7

Sienna Miller And Tom Sturridge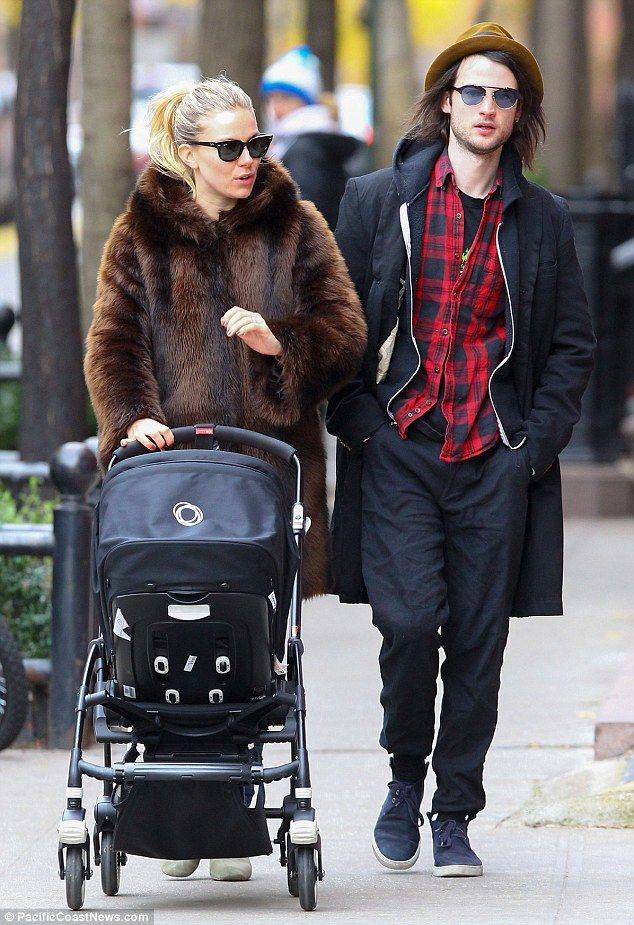 Sienna Miller and Tom Sturridge were such a cute couple that it should as no surprise to hear that they may not be totally over each other! According to Harper's Bazaar, the couple called off their engagement in 2015 after dating for three years. The two have one child together, a daughter named Marlowe. However, the Daily Mail reports that Sienna may still be harboring some feelings for Tom! She says that Tom is still her best friend in the entire world. She also admitted that while the two do not live together, they will often spend long stretches of time at each other's homes in order to be with their daughter.
Sienna also said that she and Tom still love each other. However, she said that they did not have any plans to move back in together at the moment. Could there be a romantic reunion on the horizon for this adorable pair? Only time will tell. But most importantly, it seems like they are doing a great job at co-parenting their daughter and spending as much time with her as possible. They definitely look like a happy little family, and we wish them all the best in the future!
6

Jennifer Lawrence And Darren Aronofsky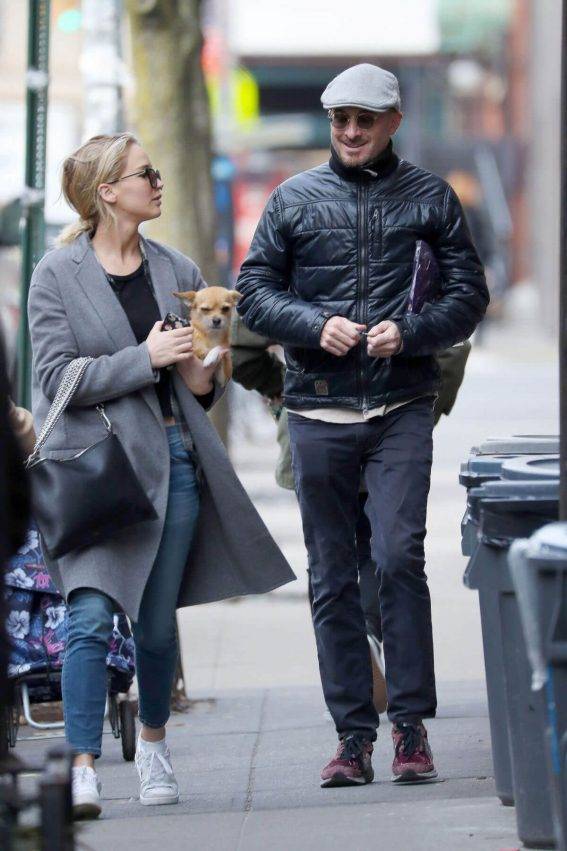 Jennifer Lawrence and Darren Aronofsky were a surprising couple due to their age difference, but Jennifer seemed like she was truly head over heels for Darren. While nobody really expected them to last, Jennifer looked like she was absolutely in love. They were together for one happy year, but after that, they ended up going their separate ways. While it was sad to see them say goodbye, it may have been for the best—after all, Darren is definitely quite a bit older than Jennifer, so perhaps she will be better off in the future with someone closer to her own age. But according to Harper's Bazaar, there are some rumors swirling that she might still have some feelings for him!
According to E! Online, a friend of the couple says that they never stopped spending time together after they broke up. Apparently, they never truly stopped caring about each other, and they wanted to see what would happen in the future. And Jennifer also admitted that even after the break up, she still was in love with Darren. Is she totally over him now? Who knows! Only time will tell. But it doesn't look like she has totally moved on.
5

Toby Maguire And Jennifer Meyer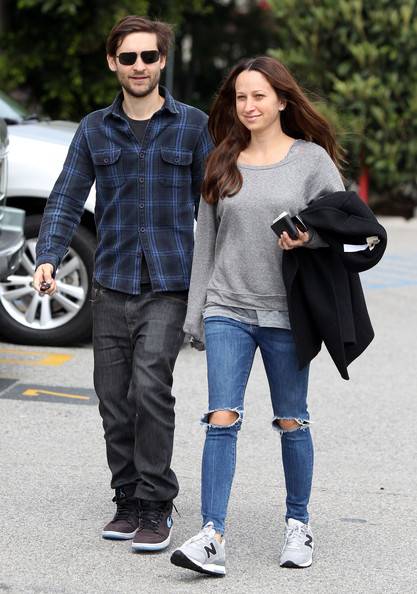 For the most part, Tobey Maguire has always stayed out of the tabloids. Come on, when was the last time you heard about him getting involved in any drama whatsoever? He generally lays low and does his own thing. He has no interest in the Hollywood gossip machine! However, Tobey did catch a little negative attention from the press when the news broke that he and his wife Jennifer Meyer would be separating. Now, it seems like the couple is still spending a lot of time together, despite the fact that they are no longer technically together. And to make matters even more complicated? According to People, they never actually filed for divorce! Nope, they are still legally married.
According to US Magazine, Jennifer still gushes about how good Tobey is to her and their children. She has even called him the best ex that a woman could ask for! As great as it would be to see them get back together, we don't know how realistic it is—the option is still on the table since they have no filed for divorce, but they actually seem to be a little happier living apart from each other than in the past.
4

Fergie And Josh Duhamel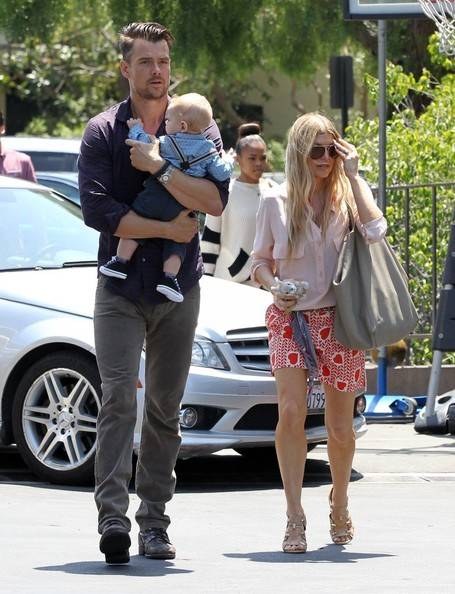 If you've ever listened to any of Fergie's solo tracks, it's clear that she has a serious romantic side. Yes, she may have come off as a fun party girl when she was a member of the Black Eyed Peas, but deep down, it's always been obvious that she wanted to fall deeply in love with a man who treats her right. And for a while, it truly seemed like she had finally found what she was looking for with Josh Duhamel. According to People, the couple began dating in 2004, and for many years, it looked like they were enjoying a blissful marriage together. They started a family, continued their careers, and looked pretty happy—until it all came crashing down. They eventually separated in 2017.
On the Wendy Williams Show, Fergie started crying when Wendy asked her about their divorce. Fergie admitted that she had wanted to "stay married forever," but she knew that the relationship simply could not last. So they had to make the very difficult decision to walk away from what they had built. It was easy to see that Fergie still genuinely loves Josh, and they will always share a very strong bond with each other.
3

Jennifer Lopez And Marc Anthony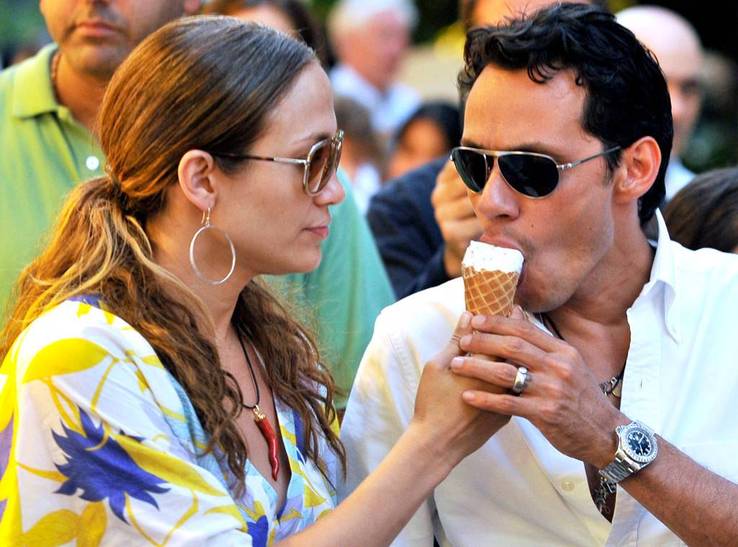 Jennifer Lopez and Marc Anthony were one of Hollywood's favorite power couples. Seriously, it seemed like these two were just unstoppable together. Whenever they performed together, it was like magic. It just looked like they were destined to be together. So when they announced that they would be getting a divorce, everyone was shocked. How on earth could this perfect couple be going their separate ways? It just seemed impossible. It was almost as shocking as Brad and Angelina's divorce announcement.
According to US Magazine, J. Lo says that the two are now amazing friends, and they still love parenting together. However, she still acknowledges that the two feel magical on stage when they perform together. It looks like these two still love spending time together—J. Lo says they have even been working on a Spanish album! But she had to go and disappoint their fans when she said that they would not be getting back together. While they do still love and care for each other very deeply, J. Lo just feels that they are better off not being married. It's a complicated situation for sure, but as long as they are happy and their kids are happy, that's what matters.
2

John Cena And Nikki Bella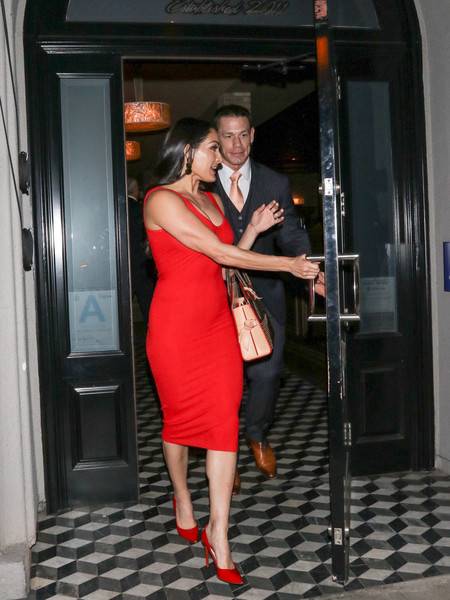 Everyone thought that John Cena and Niki Bella were perfect together. Two pro wrestlers who just happened to fall in love? And now they were engaged and about to live happily ever after? It was too cute. However, reality took a turn, and things did not turn out as planned for the once happy couple. According to E! Online, the couple recently broke off their engagement for one very important reason: Nikki wanted to have children and start a family, but John had always said that he would never have kids. Naturally, this disagreement started causing some serious conflict between John and Nikki, and they felt like they had no choice but to call off the engagement and spend some time apart.
But now, E! Online reports that while the couple is not back together, they are working on making amends and thinking of trying again. While they are clearly still in love with the break up so fresh in both of their minds, it does not seem like getting back together is really the best idea for them right now. If Nikki truly wants to start a family, she would be much better off finding a guy who feels the same.
1

Jenna Dewan And Channing Tatum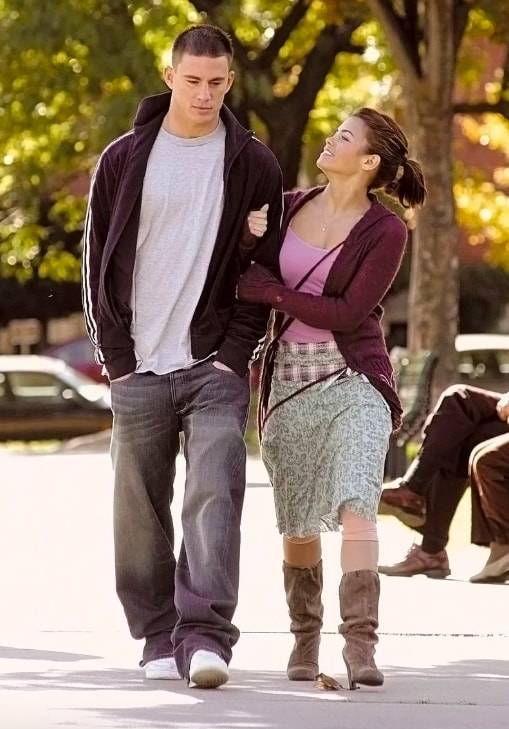 When Channing Tatum and Jenna Dewan announced that they were separating after almost a decade of marriage, all of their fans felt their hearts break. These two were always such a funny, adorable couple, and they never had anything but nice things to say about each other. However, it looks like their must have been some trouble brewing behind the scenes that not everybody was aware of. Jenna and Channing spilled the news on Instagram that while they still loved each other very much, they had decided that the best thing for the two of them was to say goodbye to their marriage and go down different paths. They handled everything very gracefully, even while the press hounded them for more details.
According to The Huffington Post, Jenna said that before the split, she was very happy with her life as Channing's wife. She loved being a mother, and the two were even talking about having more kids in the future. And according to People, Channing says that he has been having a very tough time dealing with the divorce. He truly misses his wife and the life that they shared together. Well, we definitely miss seeing them together, too!
References: hollywoodlife.com, fashionmagazine.com, popsugar.com, vanityfair.com, latimes.com, people.com, hollywoodreporter.com, nydailynews.com, usmagazine.com, bet.com, harpersbazaar.com, dailymail.co.uk, eonline.com, wendyshow.com, instagram.com, huffingtonpost.com
Source: Read Full Article