The world of dating can be a minefield. Navigating your way through it is no easy task. Whether you're looking for fun or attempting to find the right partner, as is often the case, you're going to have to sit through a lot of awful dates before finding your match.
For celebrities it's no different. You might think that being a celebrity, it'd be a piece of cake trying to find a partner. Being in the limelight, you're going to have no shortage of people wanting to date you. But that in itself is a problem. It's hard to know who's genuine and who is fake. There are going to be plenty of people who want to be with you solely because of your celebrity status. That's where friends can come in and help. Friends know your likes and dislikes, what you're seeking. Most will have your best interests at heart. They'll set you up with someone with the best intentions. But on the flip side, being set up on a blind date can lead to an awful experience. If things don't go according to plan, you'll be left remembering that date for all the wrong reasons. They can be cringeworthy, painfully embarrassing, and stressful for both parties. Meanwhile your friend, the matchmaker, is laughing it up.
On occasions though, these setups do work out. Blind dates can be nerve wracking, but they could also lead on to something beautiful. The celebs on this list have all been set up on blind dates at one time or another. For some it all worked out. For others, though, the dates were bitter disappointments. These are 15 celebs you didn't know have been set up on blind dates.
15

RANDE GERBER AND CINDY CRAWFORD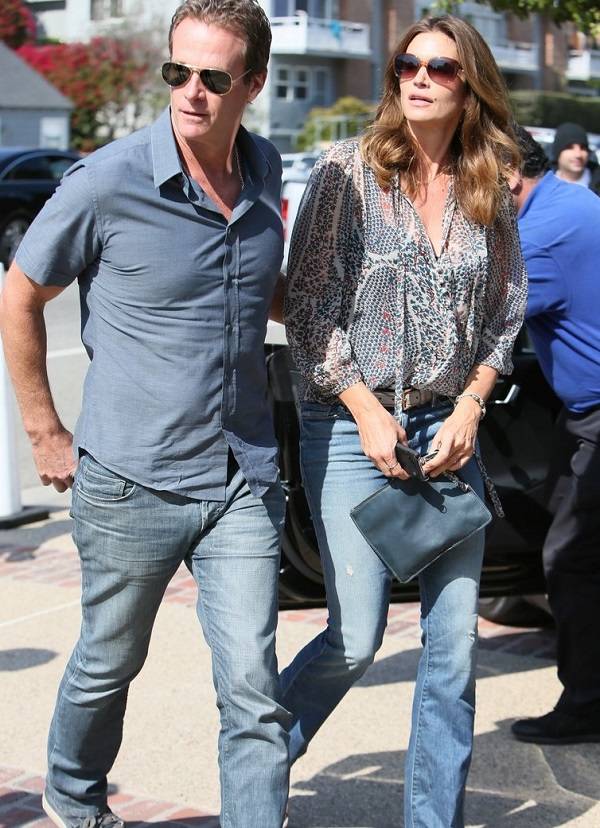 Rande Gerber is an American businessman. The 55-year-old embarked on his first business venture in the early 90s. Since then Gerber's branched out to become a businessman in the entertainment industry. Some rich and famous names have gotten on board the Gerber business empire. He's formed some top connections. One of the most solid connections he's formed has been with Cindy Crawford.
He was set up with Cindy on a blind date in the late 90s. He's said it was a forced-set up. Although it was a blind date, he knew who Cindy was.
As reported by Harper Bazaar, Gerber has said: "I knew who she was, and I knew she was beautiful. On the date I was surprised at how cool and down-to-earth she was." The blind date was most certainly a success. It blossomed into something beautiful. The duo got hitched in 1998 and have been together ever since.
14

LENA DUNHAM AND JACK ANTONOFF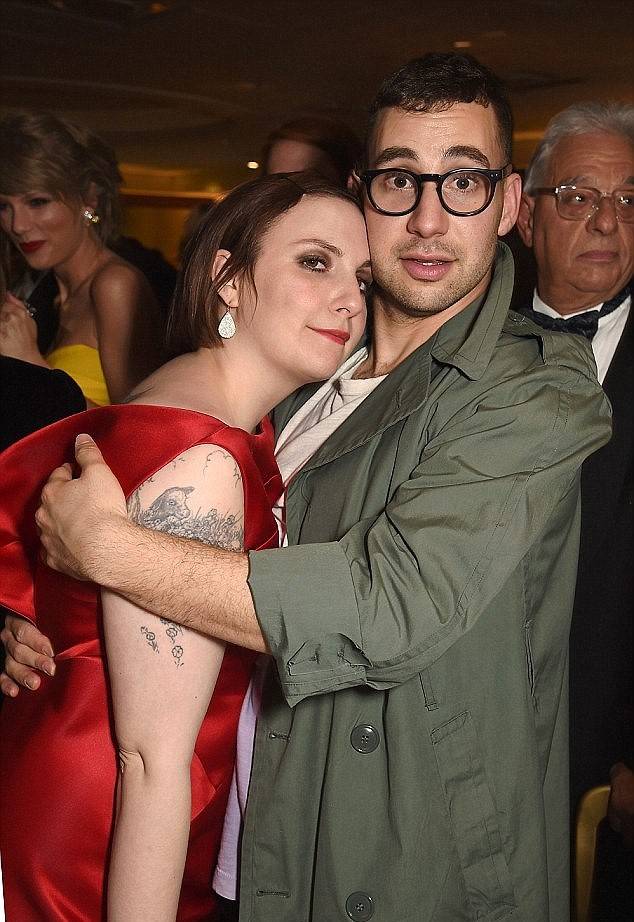 American musician Jack Antonoff is famed for being a member of Bleachers and Fun. He's only 34 years old but has already enjoyed quite a career. In 2012, Jack was set up on a blind date with Lena Dunham. The American actress and Jack have both claimed that it was love at first sight. Kudos to Jack's buddy, the comedian Mike Birbiglia, who set them up. Jack's sister also had a part to play in orchestrating the blind date.
In 2014, Jack said in an interview with New York Magazine: "It was a blind date by modern standards. I told Lena everything about my whole life. Because when you really like someone, you want them to know everything about you."
The love connection was certainly there. They moved in with each other and began working on the same projects. However, unfortunately for the duo, it didn't last. They had a blissful five years together. In 2017, they amicably split.
13

CARRIE ANN INABA AND JESSE SLOAN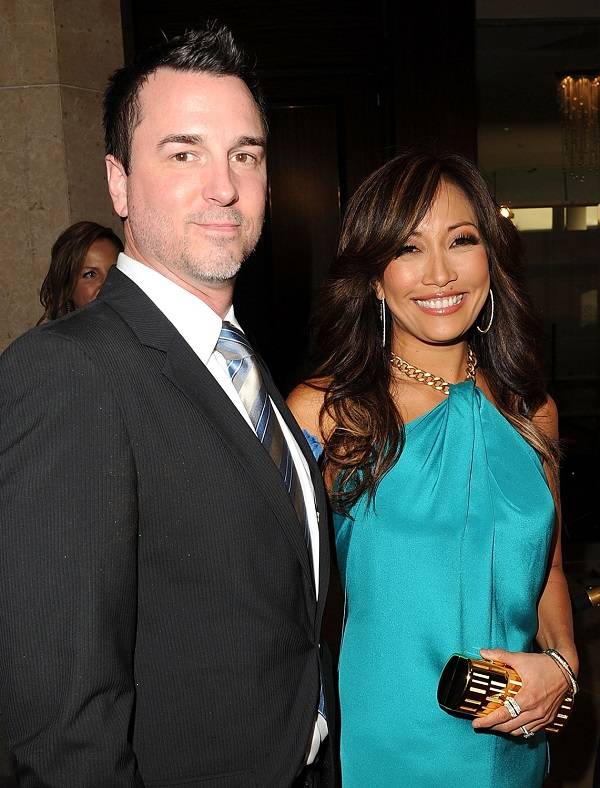 American TV personality Carrie Ann Inaba has just hit the 50 mark. She's come a long way since starting out her career in Japan. She's established herself as a world-famous dancer, choreographer, host, singer and actress. She's tasted plenty of success on the different paths she's taken. But one area of life in which she hasn't been too successful, is dating. Carrie doesn't have a great track record when it comes to men. She thought the accountant Jesse Sloan would be different.
They first came across each other on a dating site. They subsequently met and began dating. Initially it was essentially a blind date because they had no clue what each other looked like.
They hadn't posted pics of themselves on their profiles. Carrie filled in her online questionnaire and was sent Jesse's profile. She told Access Hollywood he was the one. "I felt like I already knew him." They proceeded to get engaged. However, after a very public engagement, they called things off.
12

LAUREN CONRAD AND WILLIAM TELL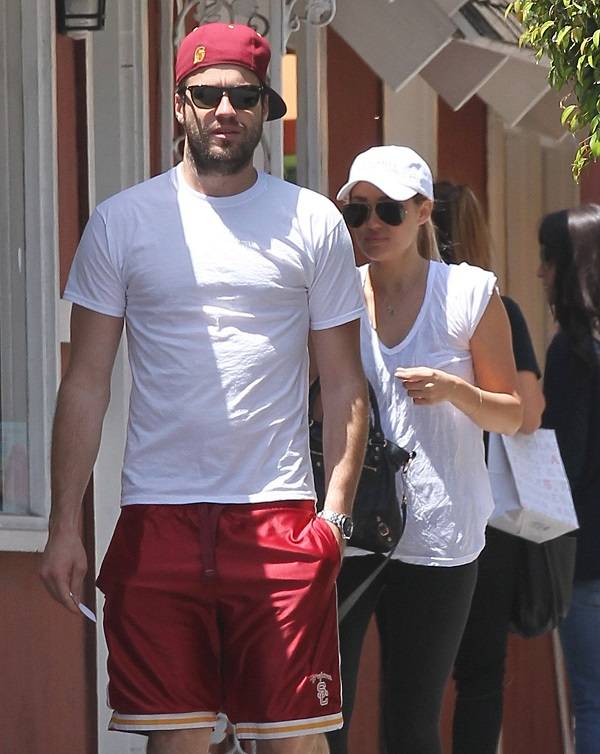 Lauren Conrad is a TV personality who's done a bit of this and a bit of that. She's tried her hand at many different things over the years. But she'll always be known as the teenager who appeared on the reality television series Laguna Beach: The Real Orange County. When she was on that show and during her teenage years, she was a fan of the piano rock band Something Corporate. That's when she first set eyes on William, the guitarist and backing vocalist for the band. Little did she know that William would be the guy she'd end up marrying. Where does the blind date come into all of this? A decade after coming to his concert, they met again, but in different circumstances. Lauren has divulged all in her blog, LaurenConrad.com: "I met him when I was sitting onstage at one of his concerts. Ten years later we were set up on a blind date." They got married in 2014 and added a son to their family last year.
11

CARA DELEVINGNE HAS HAD GREAT EXPERIENCES WITH BLIND DATES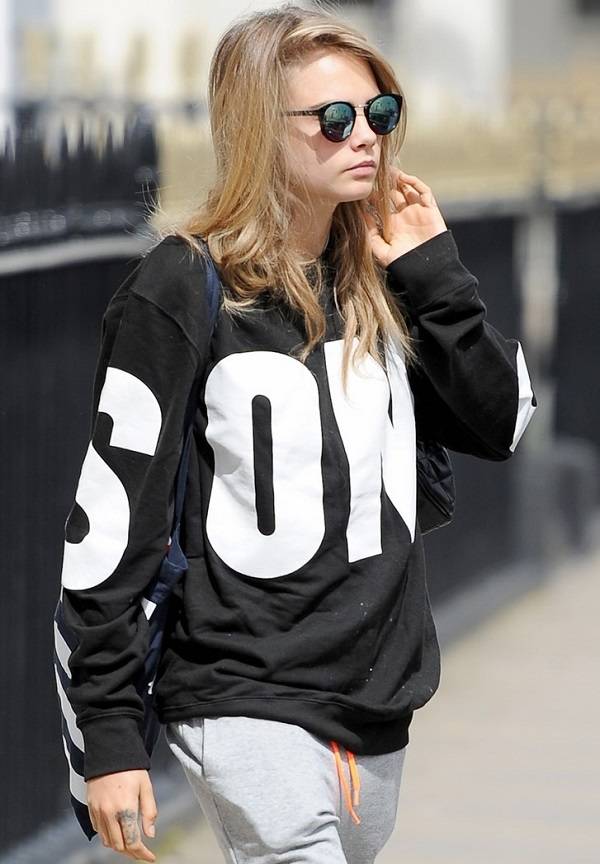 Cara Delevingne is the slightly weird and whacky model-turned-actress that the majority of people just love. She is a quirky individual. Quite a lot of people just don't get what she's about, love to hate her. But Cara doesn't care. She's a headstrong woman, someone who's certainly made a success of things and is revelling living the high life. It wouldn't surprise too many people that Cara's been on a fair few dates over the years. She's also had a number of blind dates. Cara divulged all when she paid a visit to the Capital FM studio in London.
She said that she's been on a number of blind dates. For example, she'd be on the way to someone's gig with a friend. The friend would make them stop over at a bar and reveal she'd set her up.
That might seem super awkward for some. Cara has admitted that she was a little put out at first. But she then went on to explain all her blind dates have gone very well. She's never had a blind date horror story.
10

ELLIE KEMPER ISN'T A FAN OF BLIND DATES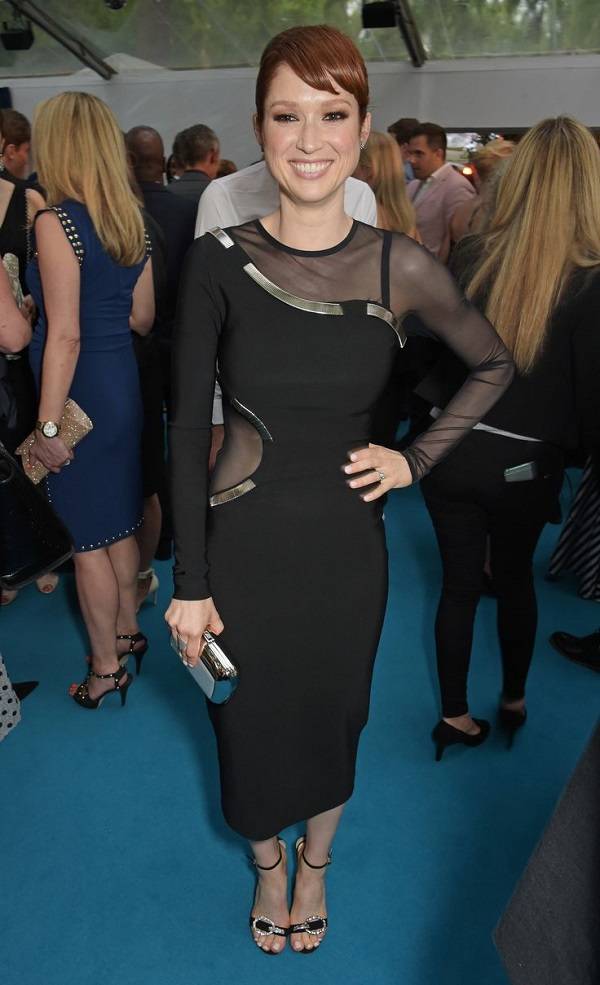 Ellie Kemper is the star of the Unbreakable Kimmy Schmidt. She's currently in a happy marriage to Michael Koman. They've been together since 2012. But before that, Ellie was very much on the dating scene. She was eager to find that special someone. Some of her friends thought they'd give her a helping hand. I'd be surprised if these friends are still on Ellie's Christmas card list. They set her up on an epic failure of a blind date. She told Glamour Magazine about her embarrassing experience:
"The worst [date I've been on] was a setup, a blind date. When your friends pick someone out for you, they say, 'Oh, you'll like this guy.' Then you meet him, and you're going, 'You thought I would like him?!'"
"This particular guy was rude and was much older than I was. He seemed pained to be there. I was like, 'Why would this person even want to go on a date?'" Ouch, that certainly seems like a cringeworthy moment.
9

FRANCOIS-HENRI PINAULT AND SALMA HAYEK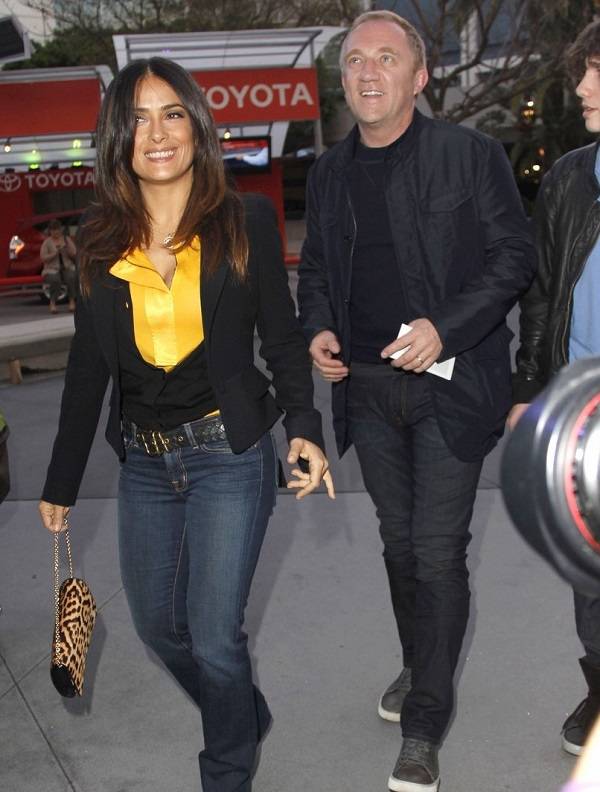 When people think of blind dates, they tend to think of awkwardness. A lot of people go in not expecting sparks to fly. It gets the date off to a bad start. Friends, or those who set you up on the blind date can also contribute to that feeling of dismay. That's what happened in Salma Hayek's case.
She was told by a friend to get ready for some big event. It was a big event, for Francois anyway, but not for Salma at the time. She was seriously disappointed. The big event turned out to be a blind date. Salma and Francois were the only ones there.
She had a bad mood from the get go and it didn't get any better. Francois was a bit miffed at her attitude, because he knew he was going on a date. Salma had no clue. She told Latina Magazine: "My first date with my husband started badly. I was set up by friends to think I was going to an event, because they knew I wouldn't go on a date! I was angry. And he didn't know, because he thought I knew he was coming just to meet him. I started out really badly." It all ended well, though, because the duo ended up getting hitched. They're still together.
Featured Today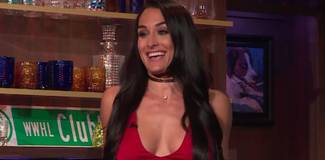 Nikki Bella Ditches Engagement Ring For First Appearance Since Cena Split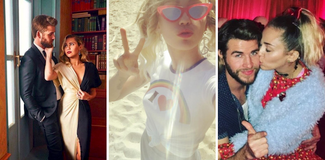 15 Ways Miley Cyrus Changed Since Getting Back With Liam

Queen Elizabeth Devastated Over The Loss Of The Last Royal Corgi

8

JENNY SLATE'S BLIND DATE WAS THE STUFF OF NIGHTMARES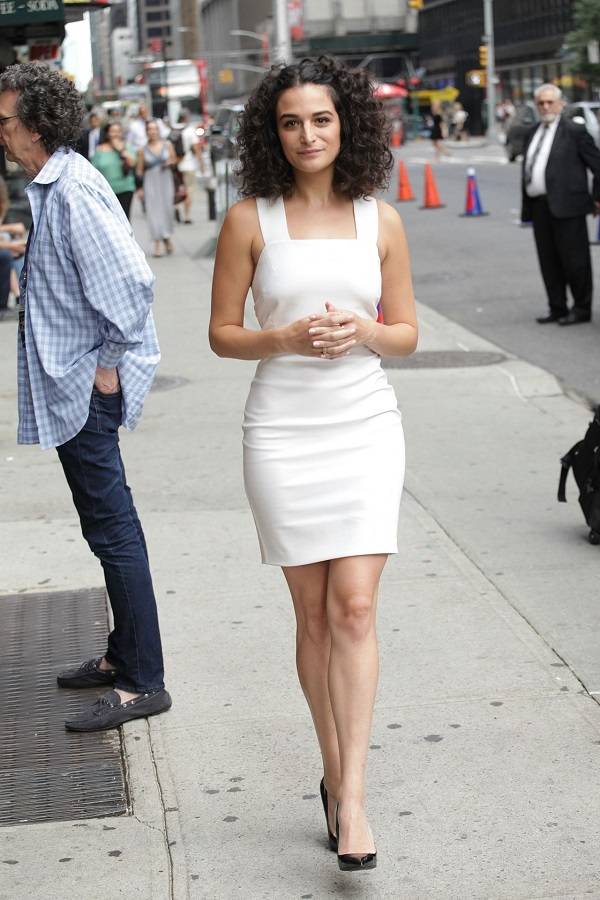 Jenny Slate is an American actress and comedian. But she certainly wasn't laughing when she was set up on a blind date. The date seems to be so ridiculous, it's as if she made it up. It's unreal. There was one good thing about it; it must have given her plenty of comedic material. She told everyone about what seems like the worst date of all time on the podcast Talk Easy with Sam Fragoso. Her best friend's husband set her up on a blind date. It was risky, as neither her friend nor the husband knew much about the guy they were setting her up with. It turned into a nightmarish situation.
"He comes around the corner inside the restaurant… this dude, and I'm not kidding, is dressed in full chainmail. He's got a full authentic knight's costume on, including a floor-length tabard, which I called a tunic and then he corrected me and was like, 'It's actually a tabard.'"
"I have a whole date with him," she continued. "His chainmail is like getting caught on stuff. I am feeling feelings which I never even felt as a teenager, which are like, you're embarrassing me. I'm mortified, and also just mad. He's trying my pasta with the chainmail clinking across and stuff, it's insane." You couldn't make this stuff up.
7

TOM BRADY AND GISELE BUNDCHEN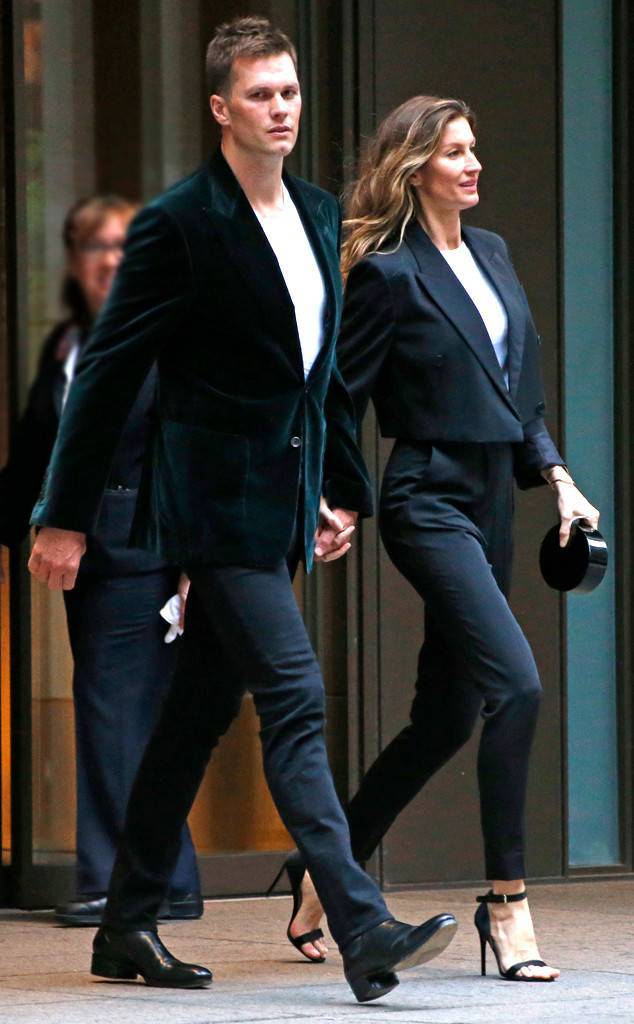 Tom Brady and Gisele Bundchen are one of the star couples of the celeb world. Many people deem the quarterback and Brazilian supermodel to be just perfect for each other. They've made a perfect go of things so far. Their relationship's been going swimmingly and has been ever since they met and began dating in 2006. The duo subsequently got married and went on to have two kids. All of this happened because Brady's friend pushed him into going on a blind date. His close personal friend set him up. Despite being told his date was a supermodel, he was hesitant. He'd just gotten out of a relationship with Bridget Moynahan and wasn't ready to get back in the dating game yet. But his friend eventually talked him around. He told Details Magazine, "This friend told me he knew a girl version of me." People say that it's opposites that normally attract. This time around a spark was ignited between two compatible, like-minded individuals.
6

BRITNEY SPEARS DIDN'T LIKE THE LOOK OF HER DATE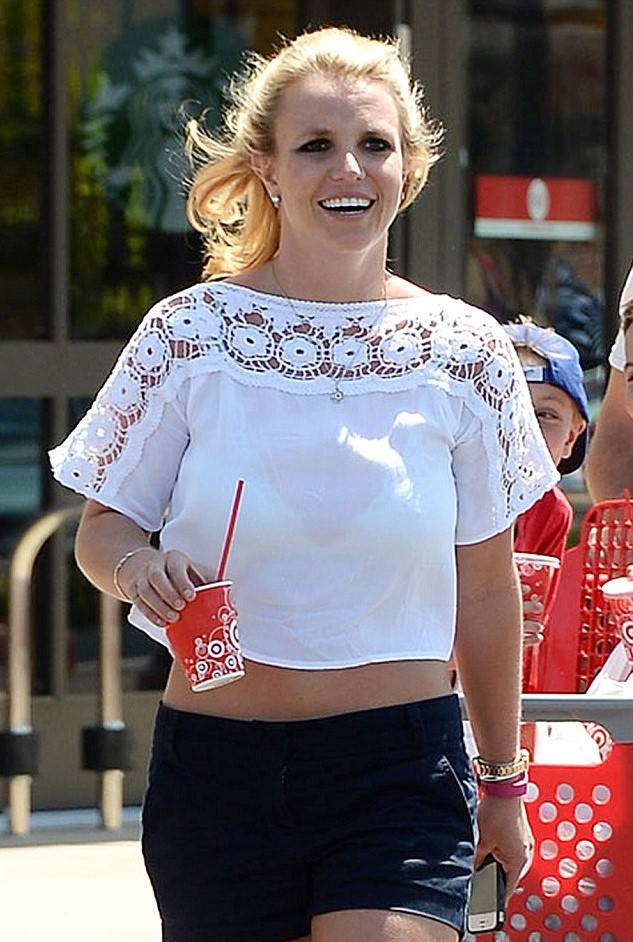 Britney Spears has dated a lot of people over the years. She's been married twice and has a pretty woeful dating history. Judging by all she's gone through on a dating front, Britney would probably agree. The 36-year-old has also gone on a number of blind dates over the years. Imagine turning up on a date and finding yourself sitting with Britney Spears! It's fair to assume she's intimidated a fair few guys over the years who've found themselves in that scenario. She's been less than enamored with a lot of the guys she's been paired with too.
Britney said on The Jonathan Ross Show that she finds dating difficult. She's got a friend who takes it upon himself to set her up on blind dates. "It's just awkward because there's so many times that you meet people and it's just too awkward and you just don't feel right… I went with this one guy and he looked like a lizard. Like, I was so scared."
5

ELSA PATAKY AND CHRIS HEMSWORTH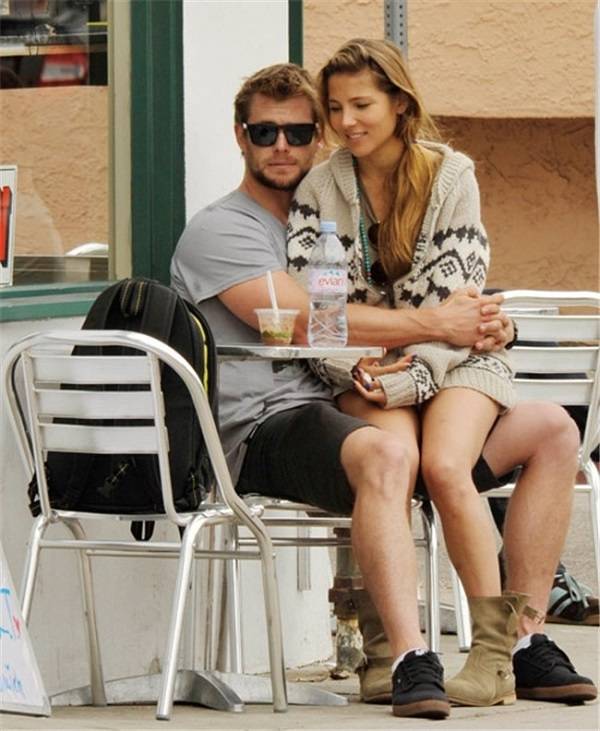 There are certain couples in the celeb world that just make you smile. They just fit and are right together. Elsa Pataky and Chris Hemsworth are one of those couples. The duo got together in 2010. They can thank their mutual representatives for pairing them up. They were put together on a blind date. Evidently it turned out to be a good date. They soon began dating and married later that same year. Chris has told Elle that he immediately knew she was the one for him. They just clicked and hit it off straight away. Things progressed quickly for the couple. They got hitched later that same year. Three kids soon followed. Chris hasn't been able to stop gushing about Elsa. He's said, "From the first time we met, we just made sense. She's fun. She's outgoing, and she has a sense of humor and a passionate attitude toward life, which is nice to try to keep up with."
4

HILARIE BURTON AND JEFFREY DEAN MORGAN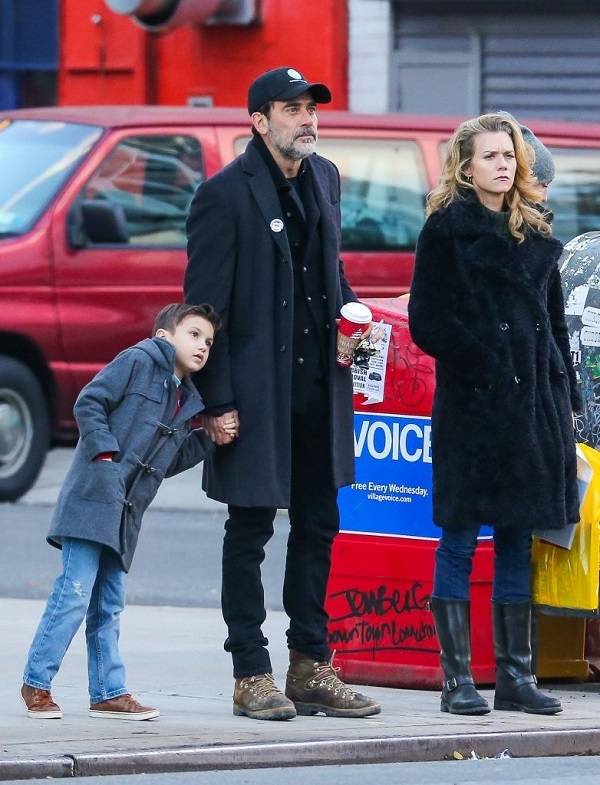 American actress and producer Hilarie Burton met actor Jeffrey Dean Morgan in 2009. They met as a result of a blind date. But it wasn't a one-on-one situation. Their friends got them together as part of a double date. Actor Jensen Ackles, who's Jeffrey's co-star on Supernatural, can be credited for setting up the date. He and his wife organized a date night and decided to invite Hilarie and Jeffrey along. It ended up being a great decision. The party ended the night with a bang. Dean has told HuffPost Live that they all went back to his place, and let's just say the date and the party continued. The fun lasted and continued after that night for Hilarie and Dean. Their son was born a year later. In 2014 the duo tied the knot, and a matter of months ago, they welcomed a little girl into their family.
3

PRINCE HARRY AND MEGHAN MARKLE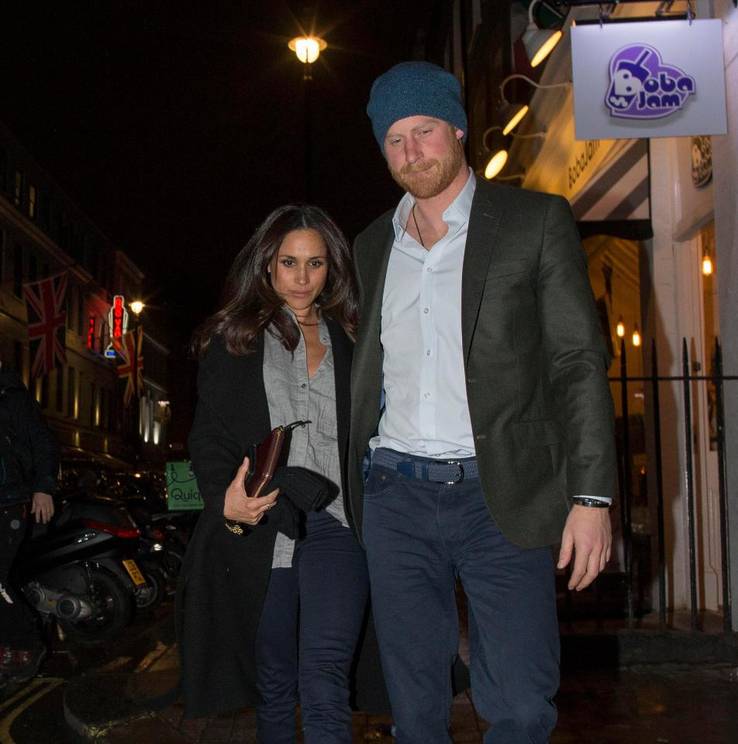 Wedding fever in upon us. Prince Harry and Meghan Markle's upcoming nuptials promises to be the wedding of the year, perhaps even the decade. Everyone loves a royal wedding. Prince Harry and Meghan Markle are to wed on May 19th. The eyes of the world will be on Windsor Castle on that day. Prince Harry and Meghan Markle's relationship can only be described as a whirlwind romance. Well, that's how the duo described it when they gave their first revealing interview to the BBC following the announcement of their engagement. They were introduced by a mutual friend, and set up on a blind date. "It was definitely a set-up — it was a blind date, it was a blind date for sure," Harry said. Harry then went on to almost reveal the name of the mutual friend. Meghan shushed him, saying that they should keep that private. They actually didn't know anything about each other when they were set up. Harry didn't know Meghan was an actress. Initially, Meghan wasn't aware of Harry's royalty. All she wanted to know is whether he was nice. She soon got her answer.
2

BRAD PITT AND JENNIFER ANISTON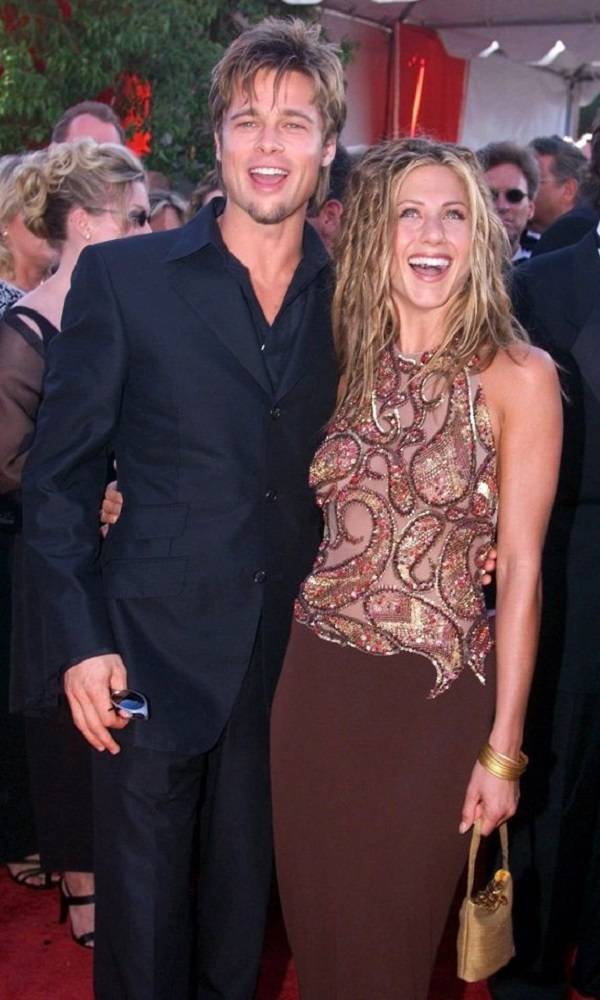 When Brad Pitt and Jennifer Aniston got together, they were the biggest couple in Tinsel Town. That's a superstar, high profile celebrity couple if ever there was one. The duo met in 1998 and got married a couple of years later. It was a private ceremony in Malibu. But after five years, they decided their marriage wasn't working out. They divorced but remained friends. Over the years there have been plenty of rumors making the rounds that Brad and Jennifer had started their relationship up again. Whether they did or didn't at some point, only they'd know.
But how did it all start for the ex-superstar couple? It began as a result of a blind date. According to The Daily News, back in 1998, their agents decided to hatch a plan to set them up. They got them together on a blind date. It evidently worked out, for the next seven years at least.
1

TRISTAN THOMPSON AND KHLOE KARDASHIAN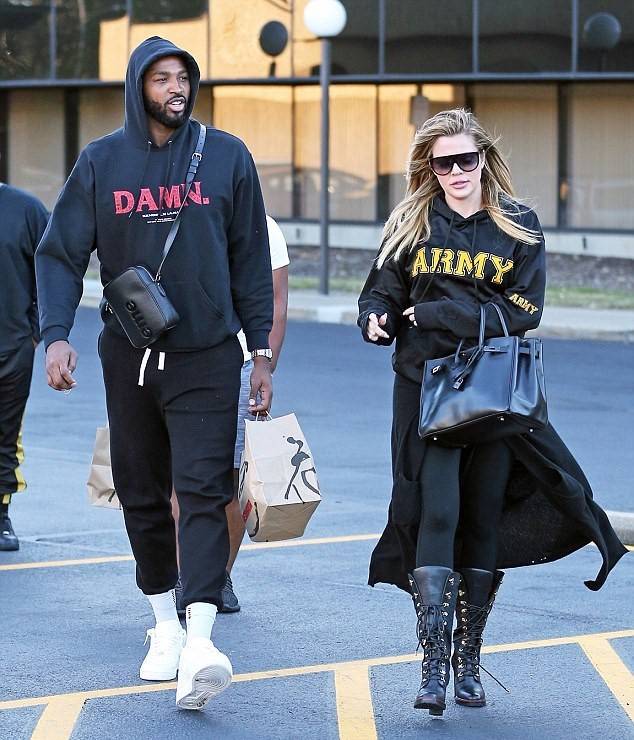 A lot of people thought that Khloe would never be able to let Lamar go. Sure, he was going through a lot of issues, but due to some of his actions during that dark period, there was no going back for Khloe. Or at least that's what people thought. Khloe continued to support him, did her level best to take care of him. Eventually she cut the cord. She moved on. Her most meaningful relationship since the Lamar break up has been with another NBA pro Tristan Thompson. Khloe revealed on the 10th anniversary special of Keeping Up With The Kardashians that a friend of hers and another NBA pro, Brandon Jennings, set them up on a blind date. Khloe didn't want to date, but Brandon set her up. Khloe said, I was at the Bel-Air Hotel, and [Tristan] came to the dinner. I didn't want to go on a blind date, so Brandon kind of ambushed the blind date. We just connected." Khloe has just given birth to their daughter, True Thompson.
Source: Read Full Article