Ahhh, young love. There is nothing like it really. When you are under 30 and in love it just all feels so magical. It is all so romantic. Your thoughts are of the perfect wedding, of buying the perfect house, having the perfect babies, enjoying the perfect Christmas celebrated around the perfect Christmas tree. Everything is going to be "Oh so special!" And then you actually get married and before too long you realize that this is not going to work out quite how you think. That perfect marriage can become awful extremely quickly, and what once seemed like it would be a lifelong and totally special union, soon turns into a divorce and often a really ugly one at that. Especially if you get married to someone like Kim Kardashian or Russell Brand. Like you really thought that was going to work out? Come on now- let's be serious!
Sometimes these bad marriages can drag on for decades and people can be well into middle age before the hammer falls on their pitiful union. Other times these young and married lovers choose to rip off the proverbial band aid and admit defeat. Instead of working at it and trying to make it successful, they run for the nearest divorce lawyer and head to court and get divorced, often before the age of 3o.
Because hey, when you said your wedding vows, it wasn't like you actually meant them, right? We get it, things change, especially when you are young and dumb. That's why we present to you 15 hot celebrity divorcees that got divorced before they were 30.
15

Faith Hill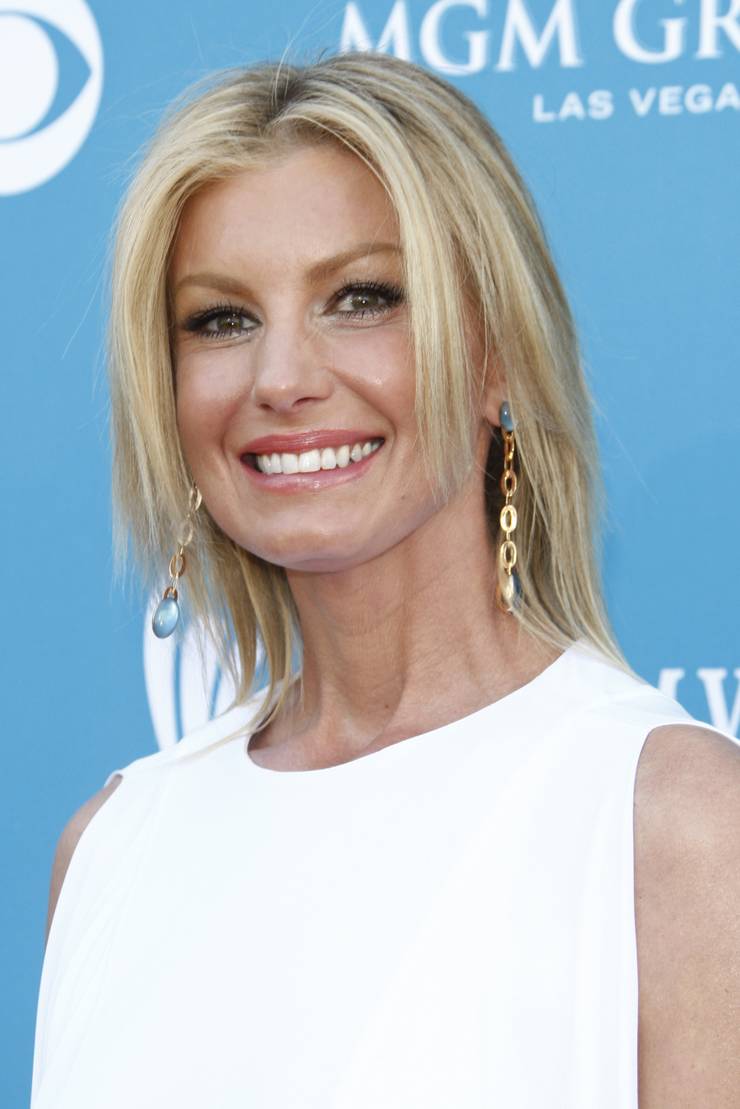 We all know about Faith Hill. She is one of the biggest country stars in the entire world, of course, and she is married to another one of the biggest country stars in the world, a guy by the name of Tim McGraw. What a lot of people don't know is that she married music publishing executive Daniel Hill at a very young age, only to be divorced at the age of 27. The thing is, though, she is involved in country music after all. It is not like she would be able to be that good at it if she did not have good source material to draw from. In country music it's not all kittens and rainbows, and a good old fashioned divorce at an early age does nothing but give you street cred- if there is such a thing in that scene. Can you be into country music and have street cred?
14

Jane Levy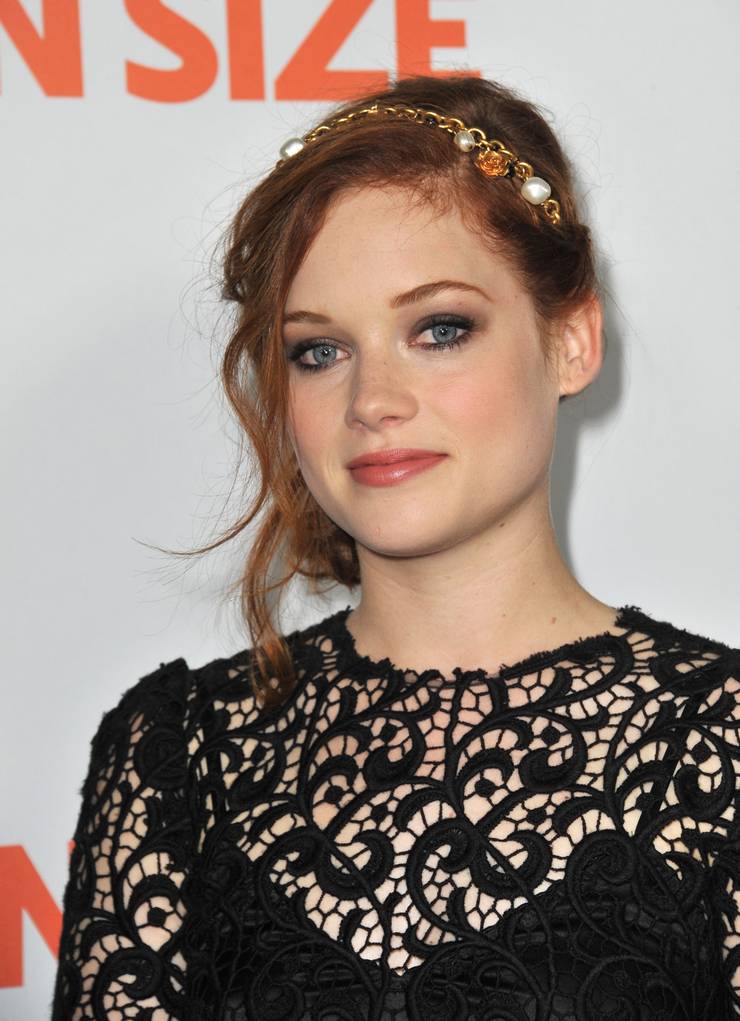 Jane is a hot young actress who plays a high schooler in Suburgatory. She was married to Jaime Freitas when she was just 20-years-old, they separated just a few months later, and then she finally got divorced at the age of 23. This brings to mind a point that I should probably make, or someone should anyway, and since I am writing this thing it might as well be me. Hey, I know that you and your girl are all in love, and it is all romance all the time and you are doing the deed all the time and it is going to last forever. So what? You still don't have to get married when you are 20. If your relationship really is all that, then it will still be around later on down the road when you have had a chance to figure things out just a little bit. Just ask Jane- don't do it.
13

Jessica Simpson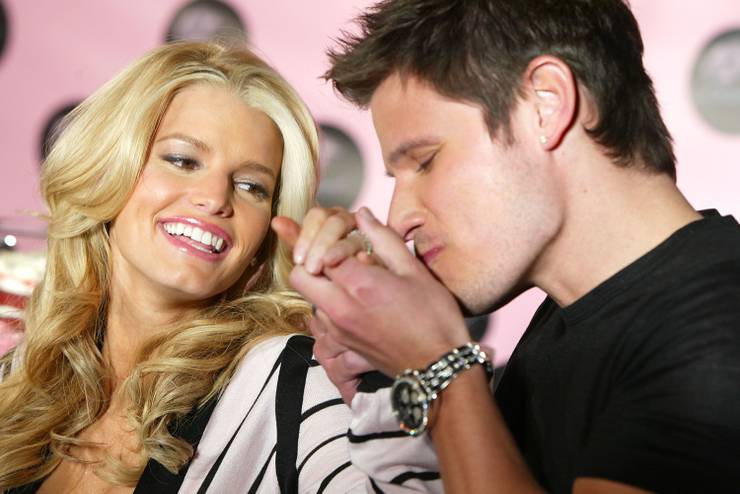 All right, so I am going to admit that anything I say about Jessica and her marriage may be a bit biased. Why? Well, simply because I find her so darn hot. Am I wrong about this? I don't think so. As we all know she got married and did the reality show Newlyweds: Nick and Jessica with hubby Nick Lachey. She had remained a virgin until she was married. Well, needless to say it did not work out, but you probably guessed that because she is on this list. Jessica Simpson divorced him at the young age of 26, citing irreconcilable differences. Lachey was 33 when they got divorced. Jessica is now remarried to Eric Johnson, who used to play in the NFL,  and has a couple of kids. What a lucky dude.
12

Kate Hudson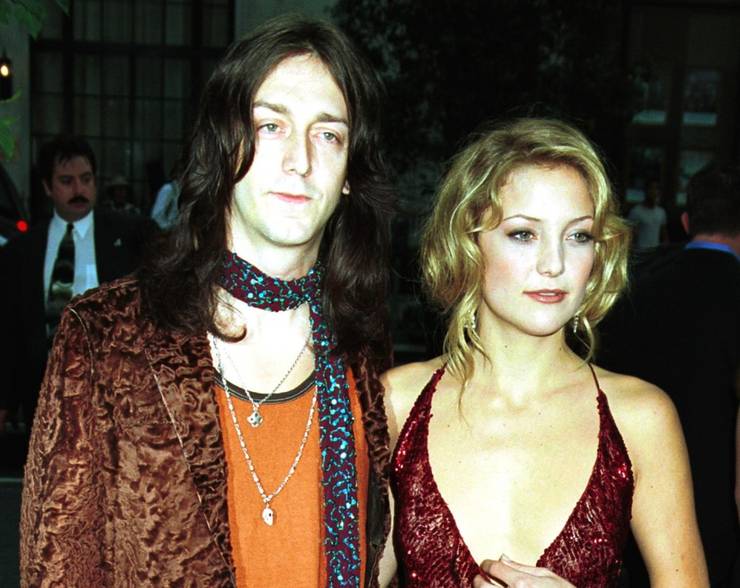 Remember back in the day when Hudson dressed like a hippie and acted all super-cool?  Well, that's because she was trying to be all super-cool for Chris Robinson, who was the lead singer of the band the . Back then the Black Crowes were one of the biggest bands in the world, which kind of explains why a totally hot chick like Kate Hudson would get married to a skinny oddball like Chris Robinson. Like pretty much every other time a hot young actress married a rock star who liked to party, it didn't work out.  They got divorced when Hudson was just 28. She is now married to the lead singer of the band Muse, which shows that while she is still in a bit of a groupie stage, at least her taste has evolved.
11

Drew Barrymore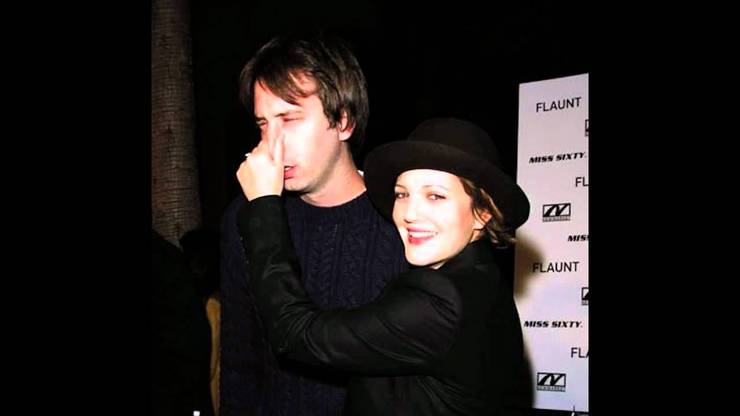 Drew Barrymore is not the most stable woman in the world, or at least she was not in the past. She was divorced not once, but twice, by the age of 30. She divorced bar owner Jeremy Thomas when she was just 19 after a two- month marriage, and later she divorced comedian Tom Green when she was just 27. She and Green were married in July of 2001 and got divorced in December of 2001. Who would have thought that one would not have lasted, right? Drew Barrymore and Tom Green seemed perfect together! All right, I'm sorry, I will stop being so sarcastic. The odd thing about Drew Barrymore is that she is still only 41 years old; it only seems like she has been around forever. Well, that is one of the odd things about her; another one was marrying Tom Green.
10

Demi Moore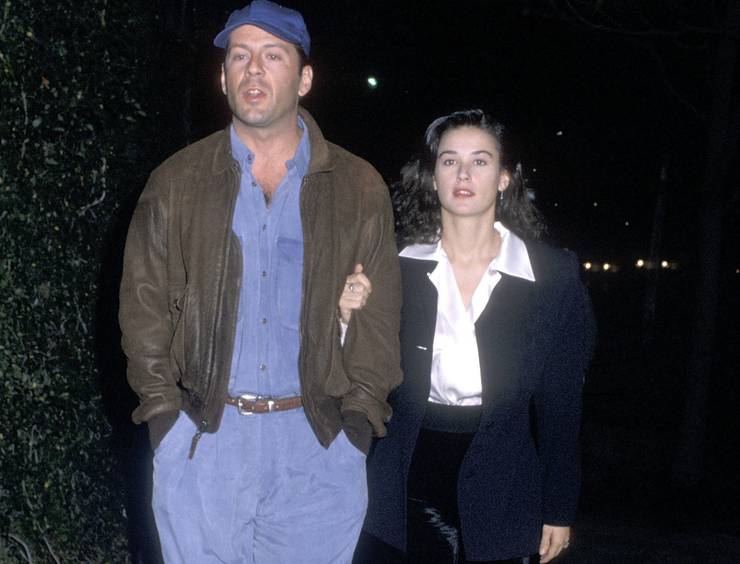 We all know that Demi has been married to Bruce Willis and Ashton Kutcher. How could we not? Both of them are huge superstars. Just as we all know about her marriages, we also know that both of them ended in divorce. What a lot of you probably don't know is that she was married once before, when she was just 17-years-old. She married Freddie Moore, who was 12 years older than her, and also recently divorced from his wife. She started using the name "Moore" as a stage name, and obviously continued to do so. They got divorced when she was a mere 21 years old.  She also was engaged at one point to Emilio Estevez, but the marriage was called off, which is a good thing as that would have made her a four time divorcee.
9

Avril Lavigne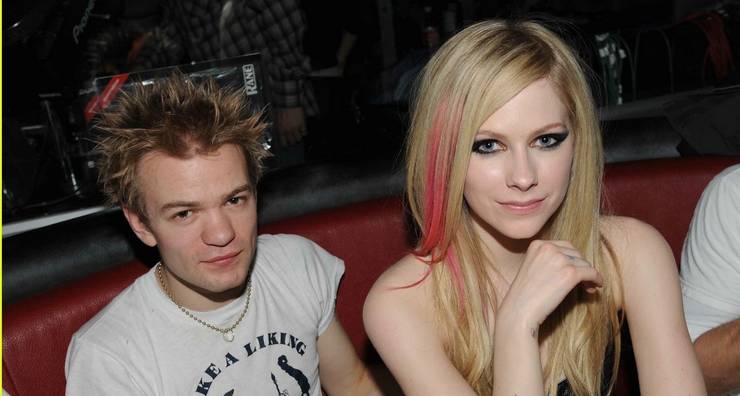 Avril was a huge star back in the day and so was her husband, lead singer of Sum 41 Deryck Whibley. According to Lavigne, "I've been dreaming about my wedding day since I was a little girl. I have to wear the white dress … people thought that I would [wear a] black wedding dress, and I would have. But at the same time, I was thinking about the wedding pictures, and I wanted to be in style. I didn't want to be thinking, 20 years later, 'Oh, why did I wear my hair like that?'" She was divorced when she was 26 years old, and when you think about it that is pretty par for the course for rock and roll.
8

Uma Thurman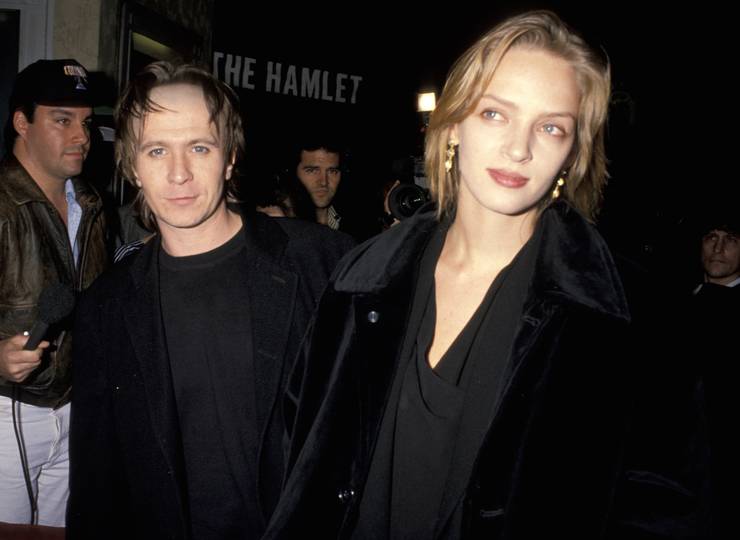 Uma Thurman has always been a very sexy woman; if you don't believe me just ask Quentin Tarantino. One can tell that he fancies her in his movies. She appeared in Pulp Fiction and Kill Bill.  Apparently this was true even when she was 20 years old, or at least actor Gary Oldman thought so. The two met on a set of a movie and got married, which is super-romantic, but it was a bit less romantic when they got divorced a few years later when she was only 22 years old. She is actually better known for divorcing Ethan Hawke, at the age of 35. Thurman acknowledged that they got married because of the fact that she was pregnant. Maybe if she gets super-lucky she can meet another famous actor that she can get divorced from; after all, she still has her looks.
7

Ashlee Simpson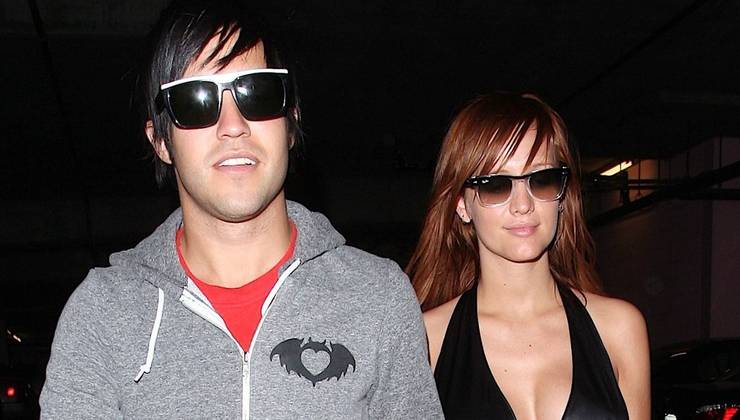 Ashlee is nothing if not a loyal sister. When she saw how early her sister Jessica was divorced she decided to do the exact same thing.  Ashlee Simpson married Pete Wentz, and for a little while she actually performed under the name Ashlee Simpson-Wentz. Wow, that sure is a catchy name to perform under! The two got divorced when she was 26-years-old, which is the same age as when her sister Jessica did. Mom must be so proud. When she and Pete divorced they released a statement that said, "We remain friends and deeply committed and loving parents to our son Bronx, whose happiness and well-being remains our number one priority." Yeah right! All right, maybe that was a bit cynical, sorry about that.
6

Jamie Lynn Sigler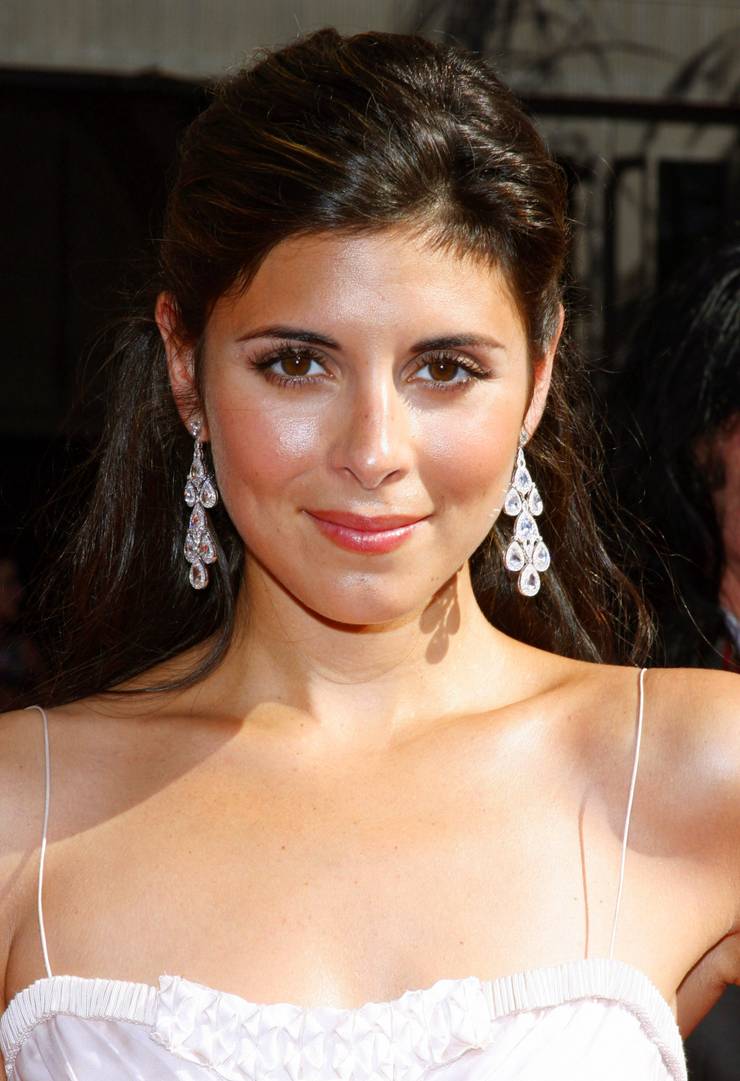 Jamie Lynn is best known for her role in The Sopranos, but she is also known, or at least now she is, for getting divorced at a really young age. She started dating A.J. DiScala before she was 21-years-old and they were married soon after. Sigler divorced DiScala when she was just 25-years-old. Here is another pro tip for all of you young ladies out there. Don't date your manager. I mean, seriously, what does that really say about a guy? He is already controlling your professional life, now he wants to be in control of your personal life too?  There is only one thing to do in this type of situation, run far, far away. Which obviously is exactly what Jamie Lynn did, but maybe she should have done that before she got married.
5

LeAnn Rimes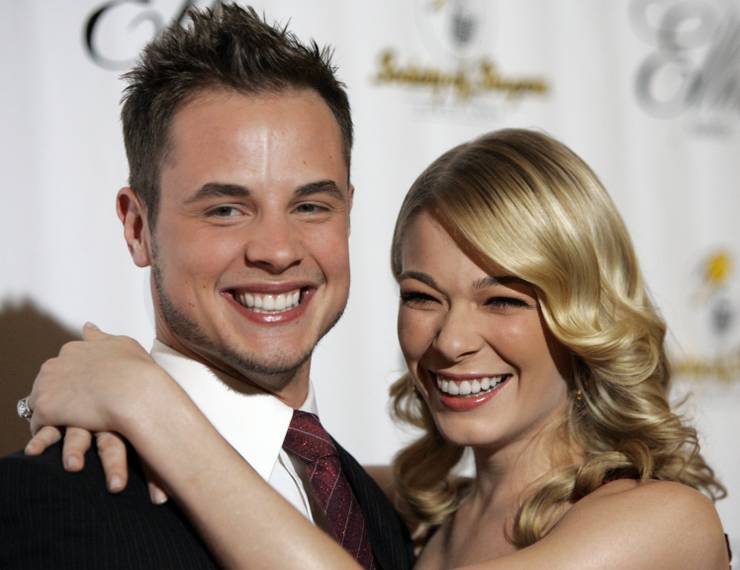 Leann Rimes is another on this list that seems like she has been around forever, but she is just 34-years-old. She married her back-up dancer Dean Sheremet, and it lasted for awhile but then, it fell apart on her at the age of 28. Part of the reason that it ended is that she had an affair with married actor Eddie Cibrian. Of this affair she has said, "I take responsibility for everything I've done. I hate that people got hurt, but I don't regret the outcome." Now that we are giving all sorts of advice, I also think it is a pretty bad idea to date your back-up dancers. There is no scientific basis for this, it just makes me think of Britney Spears and K-Fed, and I really hate thinking about them, so just for that one reason, don't do it.
4

Scarlett Johansson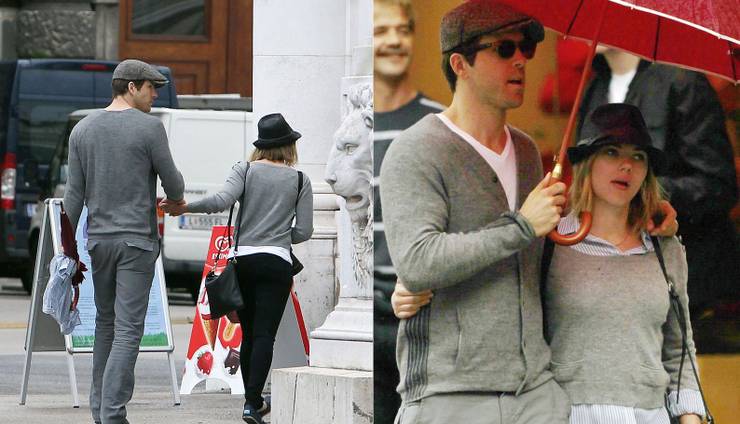 There are not a whole lot of people out there that were all that bummed to hear that Scarlett and Ryan Reynolds got divorced. The ladies all like Ryan and the guys all like Scarlett; of this we can all be sure. So let's be honest: there was not anyone out there that was not happy at the thought of these two being back on the market. The two had a brief courtship, got married, bought a huge mansion, and then got divorced- all within a pretty short period of time. She divorced Ryan Reynolds at the age of 26. She then dated Sean Penn for a while, which honestly I am sure Ryan thought was funny and didn't let it bother him at all. Sean Penn? Really?She is now married to French businessman Romain Dauriac. The two have a child together.
3

Kim Kardashian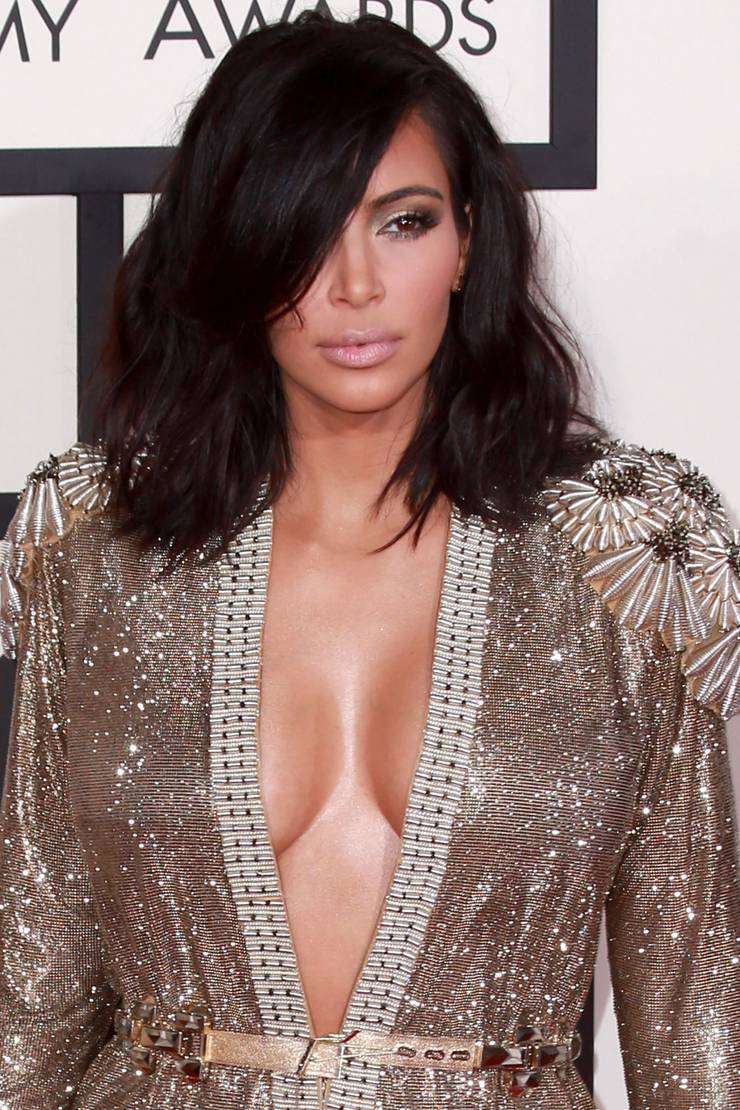 Of course we all know about Kris Humphries, and there is no doubt that we all know about Kanye, but do we all know about producer Damon Thomas? Kim Kardashian eloped with him, but divorced him at the age of 24. She claims that he was emotionally abusive. Speaking of which, Kim recently was robbed at gunpoint. The thieves wanted a $10 million ring. Two things to take out of this. No one deserves this to happen to them, so leave Kim alone. The second thing is, though, no one needs to be buying, or wearing, $10 million worth of jewelry. And if you are wearing it, don't advertise it all over social media or, you know, you might get robbed.
2

Olivia Wilde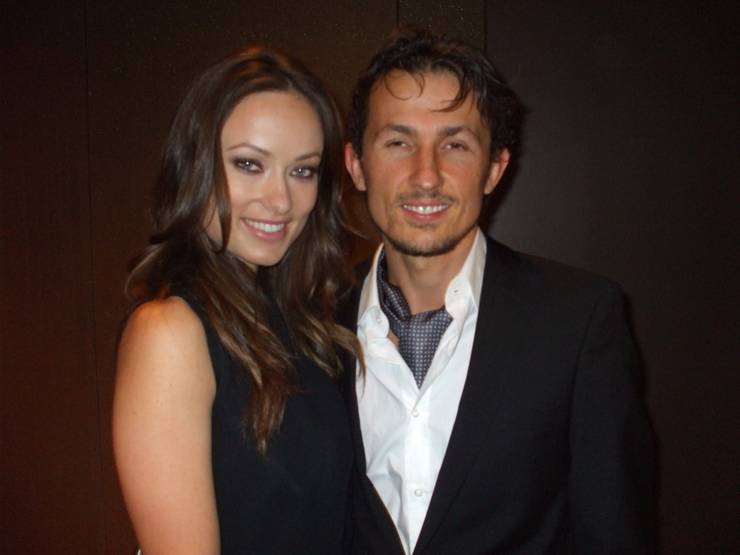 Olivia Wilde divorced Tao Ruspoli when she was 27-years-old. On June 7, 2003, when she was just 19-years-old, Wilde married Tao, who is an Italian filmmaker and musician. They were married on a school bus with only a pair of witnesses. She later said they got married there because it was the only place where they could be completely alone, because the marriage was a secret.  Olivia, we hate to break it to you, but that old abandoned school bus was totally not the only place that you could have gone to be completely alone. I really bet you could have found all sorts of other places. She now hangs out with actor Jason Sudeikis, and they have one child together. They are not married, yet, presumably because they cannot find someplace to be alone.
1

Katy Perry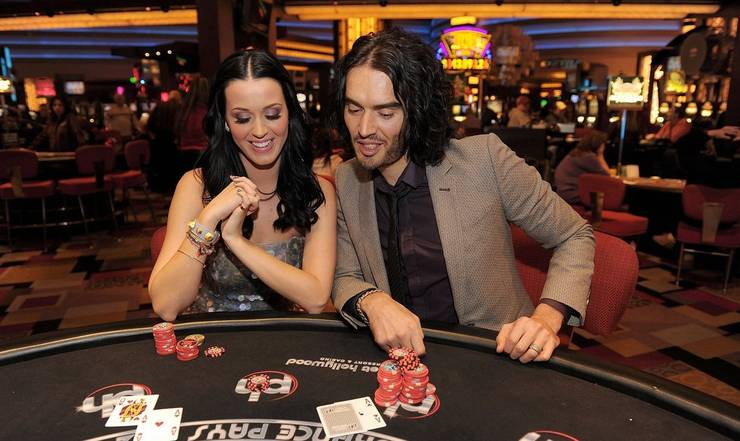 Katy Perry is a huge pop star who is desired by millions of men and she seems rather intelligent, too. So why would she marry Russell Brand? I mean, I get wanting to hang out with Russell Brand, date Russell Brand, do the deed with him, or party with him. But marry him? That literally makes absolutely no sense at all. I mean come on, the guy is a train wreck! Or he was then, anyway. Katy and Russell got divorced when she was just 27- years-old. How did she find out that he wanted a divorce you may ask? He sent her a text message saying that he was done, and she never talked to him again. See? Now that is what being married to Russell Brand is like. It might be a wild ride, but it is not going to be very enjoyable in the long run.
Source: tmz
Source: Read Full Article