We know them, we love them, and we can't seem to get enough of them. They are our celebrities; and our lives would have been a tad less awesome if they were not around to be the object of our affection; and for us to worship the ground they walk on.
The glitz, the glam and all their fab get us crazy each time we catch a glimpse of them. They always look amazing; strutting the latest stuff and donning the flashiest trends. It is as though they are deliberately making us love them.
Many of them warmed their way into our hearts way before puberty knew our address- whether it was Rachel from the hit show Friends or when the only thing we knew about Matt Damon was that he was Jason Bourne. We have grown up loving them, trolling them and wanting to be like them.
There is only one problem however, we are the only ones who seem to be aging!
Could it be something in the water in Hollywood or have our celebs finally discovered the secret to eternal youth – and the one from a plastic surgeon's office does not count – they just seem to keep getting finer and finer with time.
Here are 15 celebrities who don't seem to age:
15

Pharrell Williams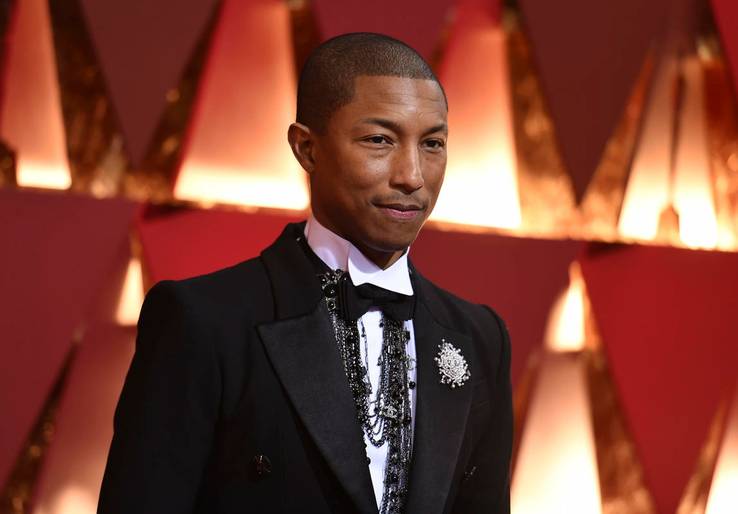 "Could Pharrell Williams be Immortal?" This is a question that has lingered in the minds of many. The, singer, songwriter, record and film producer is the pinnacle of stars who never seem to age. Ever since he jazzed us with his song Frontin' featuring Jay-Z in 2003, he has really grown up, in every respect except when it comes to his looks.
15 years on and the Happy singer still has his boyish good looks and perfect complexion. So bedazzled were many by his inability to age that some began suggesting that he was a vampire; an allegation which he swiftly denied. (Source: EKnowledge, CapitalXtra)
14

Gabrielle Union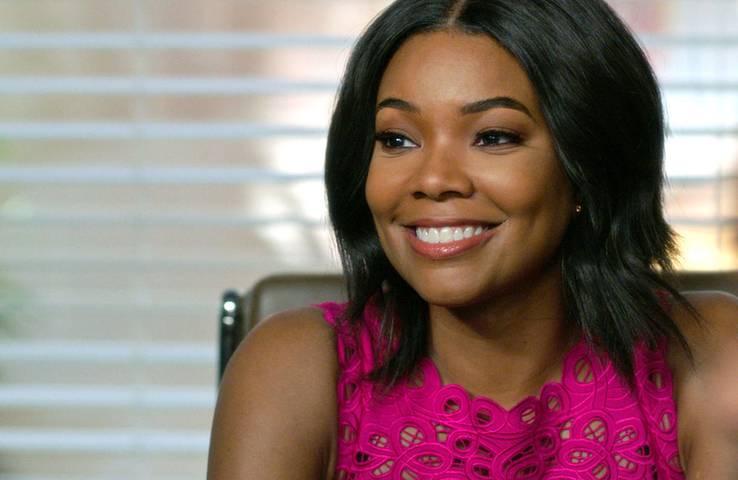 If I was to give you two mug shots of Gabrielle Union; one in which she is 26 and another in which she is 44, I can bet you would not be able to tell one from the other. It could be because #Blackdontcrack but we feel it is deeper than this.
Mrs. Wade has over the years been able to look exactly the same even though she has racked up some hard-earned beauty wisdom. Gabz is looking more fabulous now than she ever has and our prayer is that one day she will let us in on her secret to staying fabulous. We feel it is more than just a face mask and moisturizer. (Source: Buzzfeed)
13

George Clooney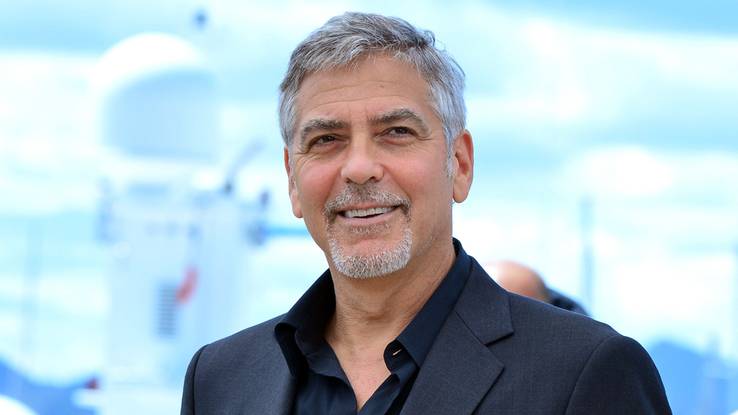 The hottest man alive seems to age like fine wine; getting hunkier as he grows older. At 56 years of age, George still has this uncanny ability to charm his way into our hearts; whether it is with his smashing looks or that heartwarming smile. We now understand why once was not enough, when it came to People Magazine's most beautiful man alive. They had to swing by a second time just to be sure if George was still 'hunky'-dory. Emphasis on the hunky.
Asked about his secret to aging so gracefully, he says acceptance is his greatest weapon. "Embrace it. I do not think dyeing hair or having plastic surgery 'really works", adding "I think it actually makes you look older" (Source: NationalPost)
12

Ellen DeGeneres
They say that laughter is the best medicine and Ellen DeGeneres seems to be the baroness of this trade. If you look at her right now, it is difficult to come to terms with the reality that she has way surpassed the half century mark. In fact, On January 26, the talk-show host celebrated turning 60 years old.
When it was announced, the internet went wild, with many thinking it was probably another one of her pranks or that Google was lying to them. At 60, the comedienne, talk show host and actress looks even younger now than she did in the early 1990s. She exudes this playfulness and sense of youthful sense of fun that leaves us wondering if she ever grew up. (Sources: CountryLiving, Bustle)
11

Brad Pitt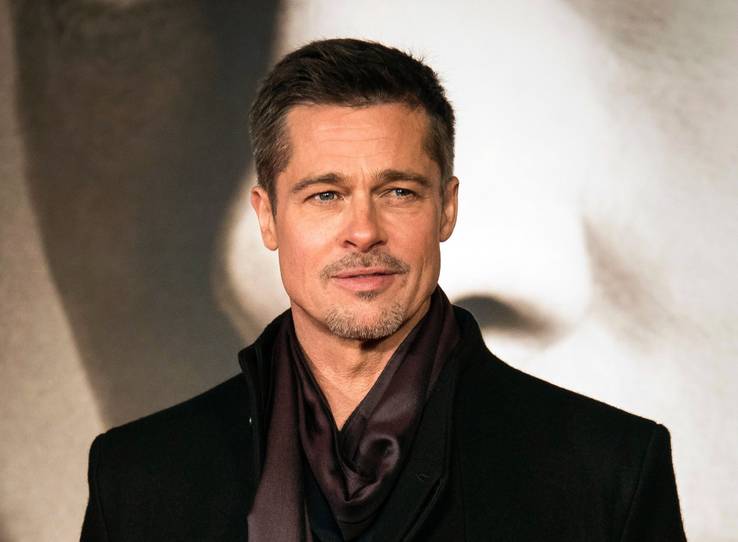 Together with ex-wife, Angelina Jolie, they were considered Hollywood's favorite power couple. Why wouldn't they be, when Brad is the ton of hunk that he is. Twice the recipient of People Magazine's most coveted title of most beautiful man alive, the Ocean's eleven star has lit up our screens with his dashing good looks for well over two decades but somehow does not seem to be in a hurry to grow old.
It could be that his role in the movie The Curious Case of Benjamin Button that has ignited his body to keep looking young even as he grows older. (Source: RollingStone, DailyMail)
10

Will Smith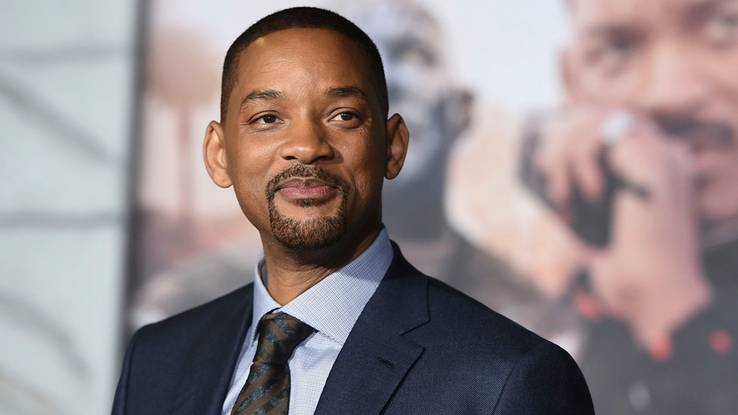 He burst onto our screens in the 1990s with his box cut and slight stache, and somehow has managed to stay as youthful as he was, when he was dancing on our screens with his multi-colored jacket.
He has since grown up, moved on from being the heir to the throne of the kingdom of Bel-Air to the Box Office, but his face has not aged a day. If you look at him now, and a famous episode of the fresh prince where he impersonated a dad to get his cousin Ashley out if trouble, the similarity will leave you in awe.
9

Jennifer Lopez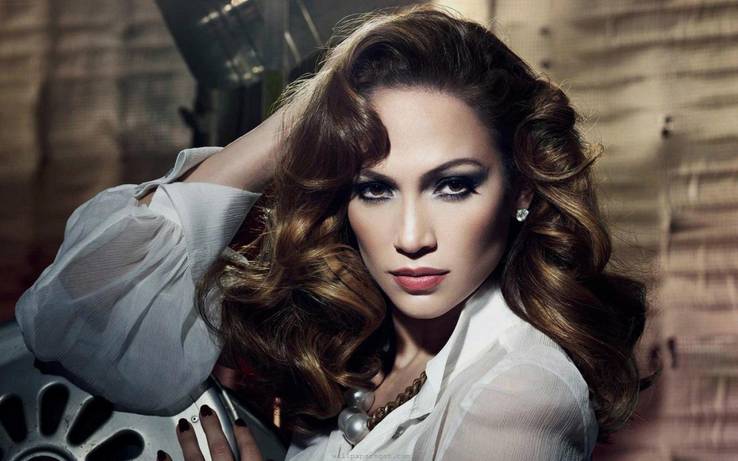 Is it just me or is Jennifer Lopez' beauty levels just too high to comprehend? Troll her on Instagram and you will be amazed at just how amazing this siren looks.
Whether she is on the red carpet with the perfect fitting dress, acting as an amazing cop in Shades of Blue or singing and dancing her heart out during the All I Have tour, Jenny from the block has clearly defied time. At 48, the singer, actress and dancer is as vibrant and energetic as she was when she reassured us that her Love don't cost a thing. (Source: BroadwayWorld)
Featured Today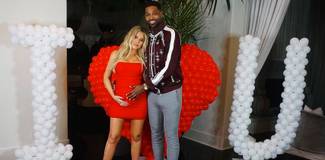 Khloe Kardashian Gives Birth To Baby Girl

15 Things Madonna Doesn't Share About Her Daughter Lourdes

Former First Lady Barbara Bush Critically Ill, Refuses Medical Treatment

8

Jennifer Aniston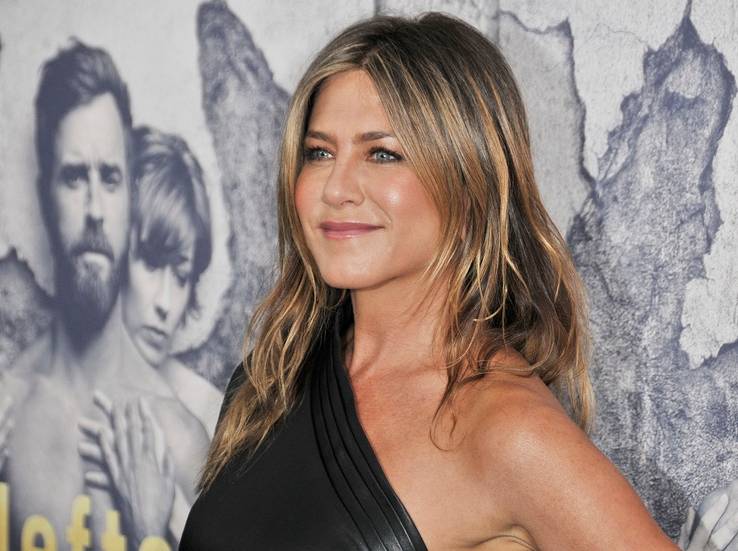 We all fell in love with her as the waitress turned self-sufficient fashion buyer who won viewers hearts with her hilarious wit, charm, and undeniable good looks; Rachel Green on the 90s sitcom Friends. The show has since wound up and people moved on; all except Jennifer Aniston's youth.
It has been 24 years since we met her but it seems that the only thing that has changed is Rachel's signature hairdo has outgrown. She has maintained her looks and nails the red carpet with her timeless choices. When asked what her secret to looking forever young is, she says that she has a strict regime that she does every morning. Clearly, it is working. (Source: Popxo)
7

Enrique Iglesias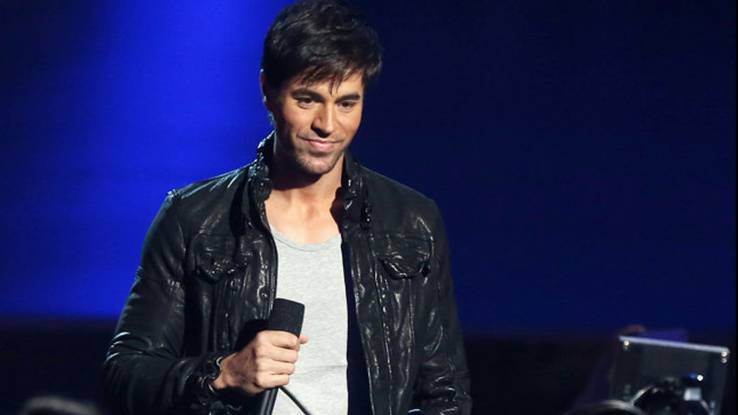 This latino love god seems to only get better with time. Except with the removal of that wretched mole (which was a welcome relief to many), Enrique Iglesias looks just as good as he did in those chaps in Bailamos. He is one of the attractions of the 90s that has maintained his allure close to two decades later. He's outlasted N'Sync, The Backstreet Boys and Ricky Martin. He may be turning 43, but the Bailando singer does not look like he has hit 30.
He looks like this even though he insists he doesn't live at the gym. He attributes this youthful look to his mother. Another secret, he says, is never getting married. He and his partner of over 16 years Anna Kournikova recently welcomed their set of twins, a boy and a girl. (Source: Latina, EOnline)
6

Marjorie Harvey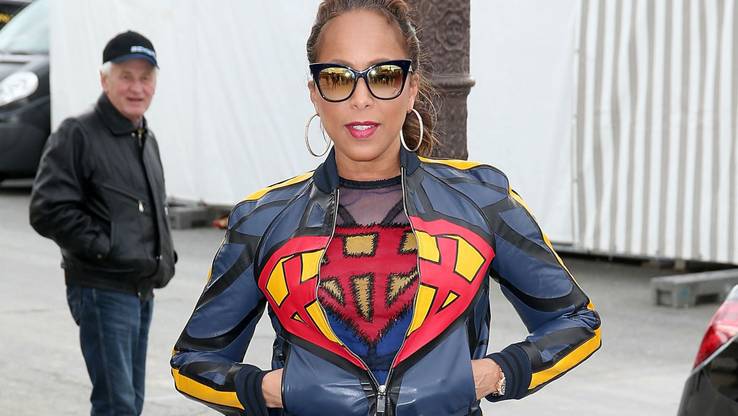 Wife to Family Feud and The Steve Harvey TV Show host, Steve Harvey, Marjorie has taken being in her 50s like a swan. Whether she is slaying at the Paris Fashion Week or taking over her husband's show by her classy and sassy ensembles, Marjorie is a fashion killer who leaves a lot of tongues wagging and lips talking in her wake.
Though her birthday puts her at 54, her face tells a different tale; her flawless skin and perfect complexion makes her look not a day over 30. She says that exercise, eating the right foods and choosing to live at whichever age she feels are her greatest secrets at staying forever young. (Source: Essence)
5

Johnny Depp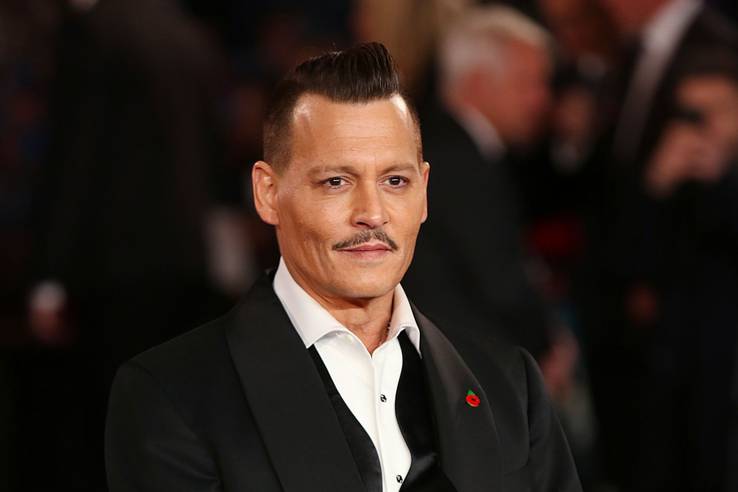 It does not matter how old Johnny Depp gets, he looks the same and in fact gets better. The Pirates of The Caribbean star and once named People Magazines most beautiful man alive not once, but twice, may have truly discovered the fountain of youth portrayed in his movie.
He is the kind of man that needs to come with a warning label as his suave and good looks never seem to fade away, even at the rough hand of time. At 54, he does not look like he is about to give in to age anytime soon. (Source: People)
4

Rihanna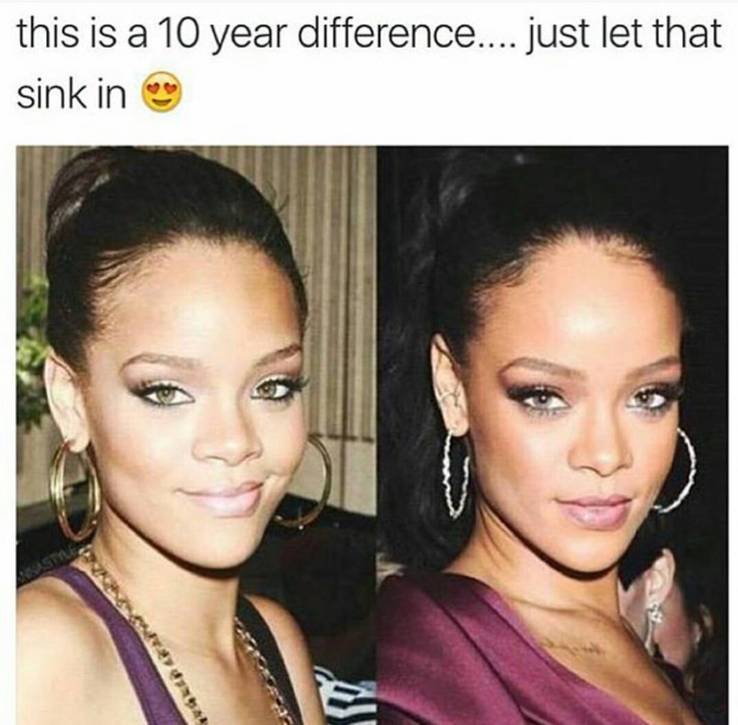 She was only a teenager when Good Girl Gone Bad exploded onto the scene in 2003. 15 years and several multiplatinum selling albums later and Rihanna Fenti does not look like she has aged even for a day.
She may have cut out the good girl we were introduced to in Pon De Replay and replaced her with the bad girl Riri that we see today, but her beauty and flawless skin only seem to get better every day. She has started her own cosmetics line, Fenty Beauty, and maybe this is her way of giving us her secrets in staying forever youthful. (Source: DailyMail)
3

Tom Cruise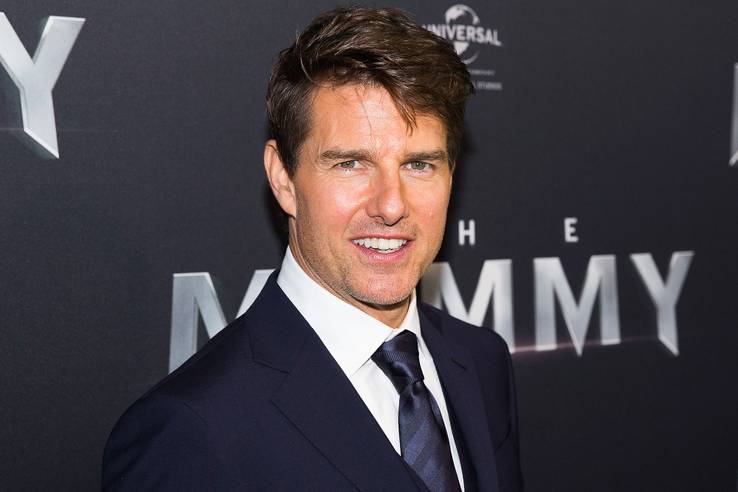 Many of us first saw him play the role of Lt. Pete 'Maverick' Mitchell in Top Gun. When you look at him now, it is hard to imagine that the movie came out 32 years ago. Not with him flying around in American Made or dangling from a plane that is 30,000 feet in the air using one hand in Mission Impossible: Rogue Nation.
Mr. Cruise has refused to let the fact that he is 55 years old keep him from doing what he loves. And if his movies are anything to go by, Tom just keeps getting better. (Source: IMBD)
2

Naomi Campbell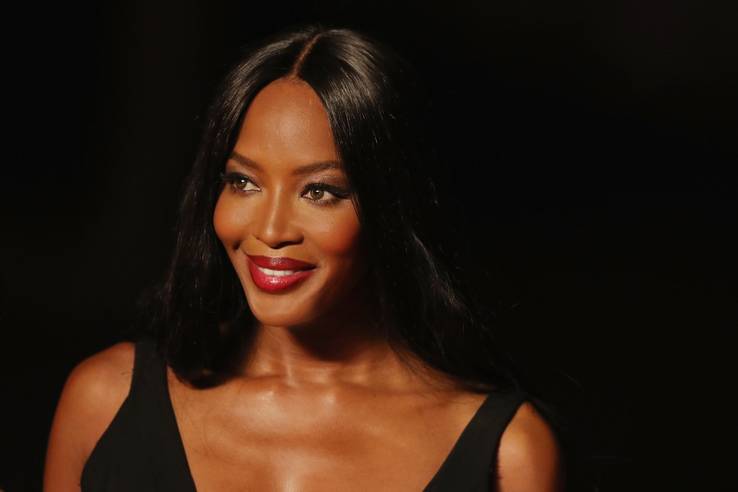 She may have branched off into acting but we will always remember her as one of the must-have supermodels of the 90s. She is arguably one of the all-time greats and Naomi Campbell can't seem to want to stop.
She still radiates the same presence, charisma and striking good looks that made her an industry star in the 90s. She recently hit the runway in Paris at Luis Vuitton for departing men's wear designer Kim Jones and proved she still got it. She may be 47 years old but Naomi is proving that this is all but a number. She is and always will be fashion's glamour girl. (Source: Telegraph)
1

Eva Longoria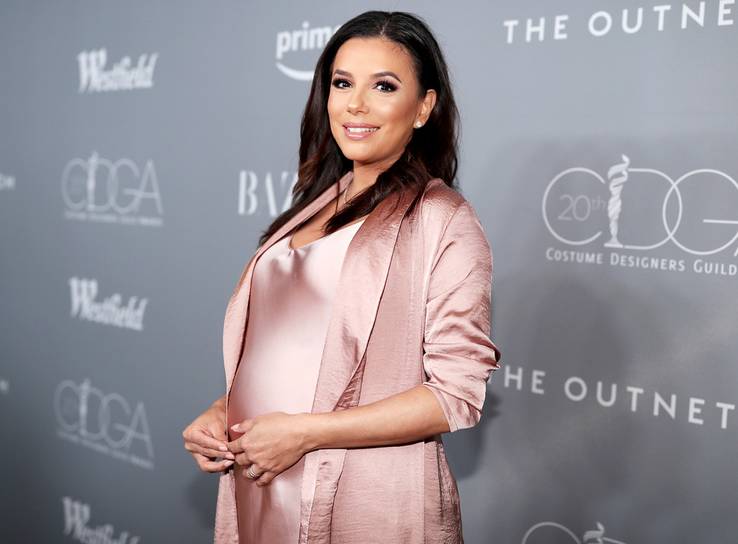 She first lit up our screens in The Bold and The Beautiful and later on in The Young and The Restless but it was her role as Gabrielle Solis in Desperate Housewives that made Eva Longoria the award winning superstar that she is.
This beautiful Latina who has been named Glamour Magazine's most beautiful woman alive for two consecutive years now (2017 and 2018,) has since defied age, looking younger and finer each time we see her. Maybe with the exception that she is a little more made up nowadays, and that she is pregnant, she still looks unbelievably similar to her days as Isabella Brana. (Source: IMBD, People)
Source: Read Full Article