Remember back when the NBC hit comedy, Two and a Half Men, ruled primetime television? That show was running like a well-oiled machine and made its star, Charlie Sheen, the highest-paid television actor of the decade, if not longer. But then we discovered that everything wasn't at it seemed on the show. Off camera, Sheen was feuding with the show runner, Chuck Lorre, and had a general distaste for just about everyone he was working with. He called his co-star, Jon Cryer, a "troll," and called Lorre even worse. As it turns out, some television sitcoms only look fun to be a part of on the surface. Behind the camera, feuds and turmoil abound. More and more, we're learning of sitcom stars who we thought adored each other, based on their on-camera chemistry, but actually can't stand each other in real life!
Another example you might not be aware concerns another juggernaut of a television series, Seinfeld. Actor and co-star, Jason Alexander, once revealed how everyone in the cast, even Jerry Seinfeld, really didn't get along with co-star, Heidi Swedberg, the actress who portrayed Alexander's fiancée, Susan. In fact, the animosity was such that the cast convinced showrunner Larry David to take her character off the show! In an interview on The Howard Stern Show, Alexander once told them that when Larry David asked if they could possibly work it out, the response was, "You know what? It's impossible." This is more common than you think in TV land. From name-calling to outright causing shows to end, here are 15 other examples of sitcom stars who really didn't get along off camera. Some may really surprise you.
15

Stana Katic & Nathan Fillion – Castle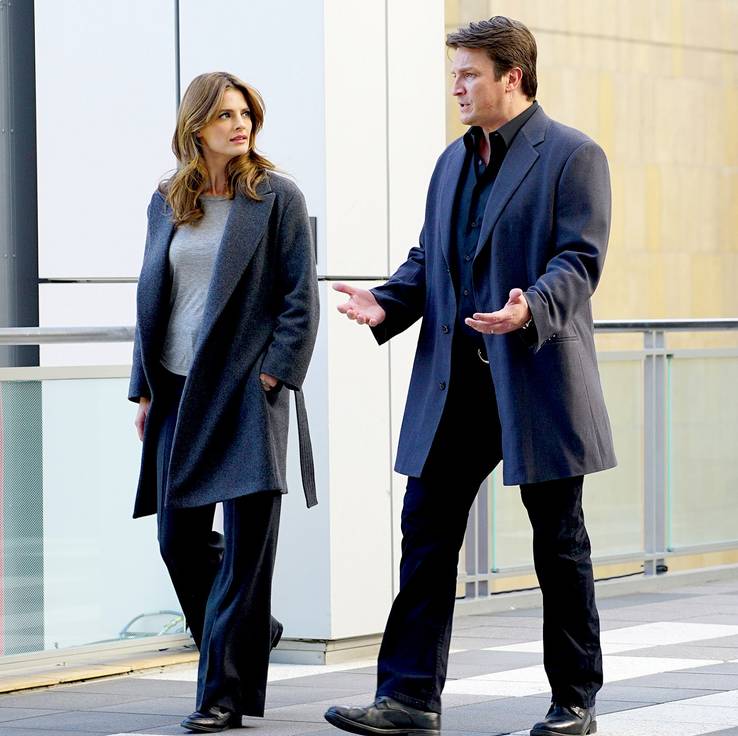 Castle is not your average sitcom but more of a crime drama-comedy, and not even from the '90s. Castle stars, Nathan Fillion and Stana Katic, captured the hearts of millions of viewers every week for the eight seasons (2009-2016) that the series ran on ABC. The series told the tale of a successful crime writer, Fillion, as Rick Castle, and his muse, NYPD Detective Kate Becket, portrayed by Katic. The duo had an ongoing love-hate relationship on-screen as they solved crimes in New York City. It came as quite a shock when the viewing public learned that the pair did not have a good relationship off-camera.
The drama between the two became so bad that they were asked by the producers to attend couples counselling.
After eight seasons, Katic announced she was leaving the show, with her reps citing tension with Fillion as the reason. Even though the series wasn't renewed after Katic's announcement, both actors have remained civil in public and emphatically deny any rumors of animosity between the two.
14

Sarah Jessica Parker & Kim Cattrall – Sex in the City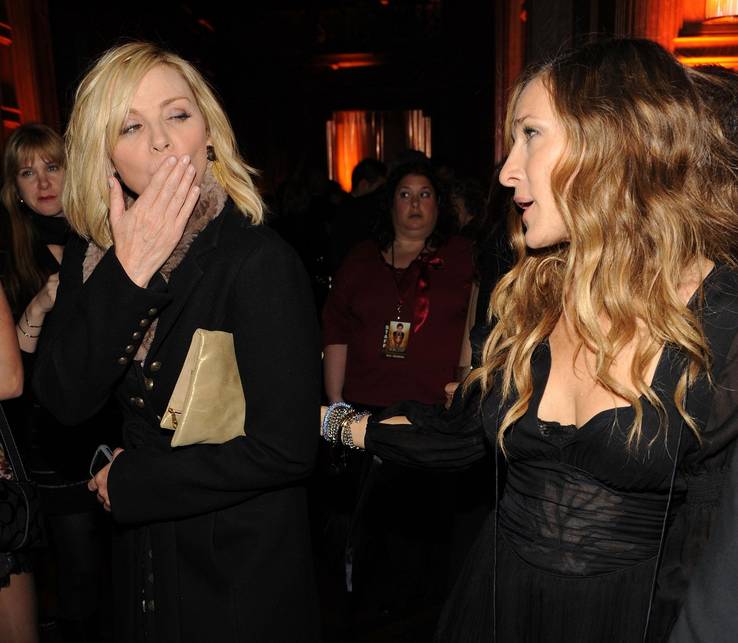 This feud has constantly been tabloid fodder over the years. It must be incredibly hard to pretend to be best friends in a series with someone you can't stand! It's a testament to their acting abilities and patience that Sarah Jessica Parker and Kim Cattrall successfully did just that for nearly a decade. The pair starred on the HBO series, Sex and the City (1998-2004), plus, two feature films, along with Cynthia Nixon and Kristin Davis, who must've felt pretty awkward being on set with the duo.
The pair's relationship deteriorated once Cattrall found out that Parker was making more money than the rest of the cast, who all shared equal billing in the series.
Even though the duo has continually proclaimed in public that they are not feuding, constant bombardment by reporters has caused inadvertent slips to occur indicating that though they are not bitter enemies, they certainly aren't friends in any sense of the word.
13

Lea Michele & Naya Rivera – Glee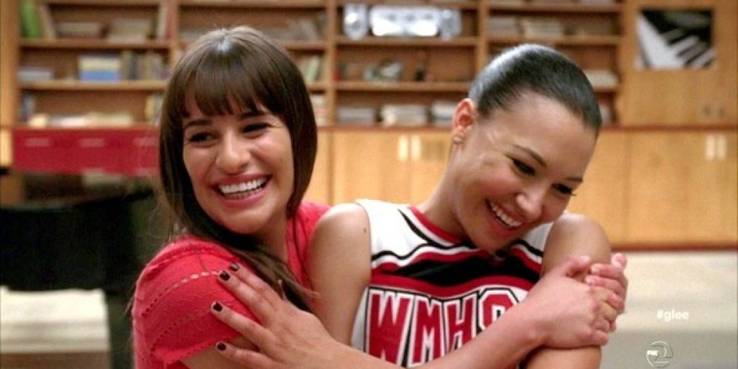 The Fox musical comedy, Glee (2009-2015), had a talented ensemble cast. Their talents all seemed to mesh together for a great, popular series. Unfortunately, two of the co-stars, Lea Michele and Naya Rivera, allegedly had an all-out on-set fight, which ultimately resulted in Rivera being written out of the show after the fifth season. Rumors have persisted that it was Michele who convinced showrunners to axe Rivera for her "diva-like" behavior. There has never been any public explanation for Rivera's exit, but in her subsequent memoir, Sorry Not Sorry: Dreams, Mistakes and Growing Up, Rivera explained that both she and Michele were incredibly competitive and it made for conflict in their personal and professional relationship. "As the show progressed, though, that friendship started to break down, especially as Santana moved from a background character to one with bigger plot lines and more screen time," Rivera wrote. "I think Rachel — erm, I mean Lea — didn't like sharing the spotlight."
12

Betty White & Bea Arthur – Golden Girls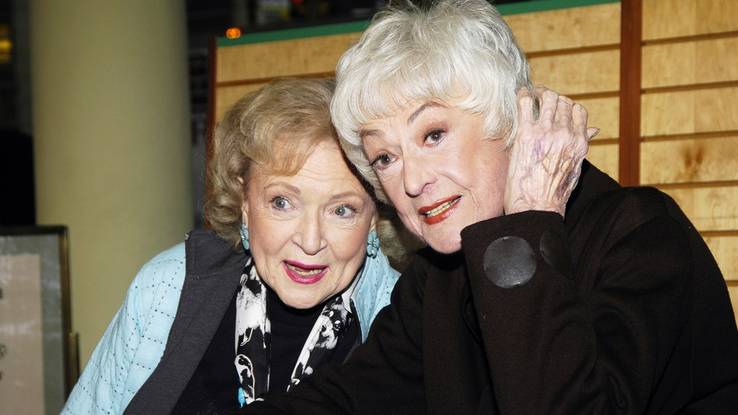 How could anyone hate everyone's favorite nonagenarian? Betty White is 96 years old and still maintains such a bubbly disposition. Her television guest appearances are always series' highlights. However, apparently, not everyone enjoyed White's always-cheery outlook. Back when White co-starred in the American sitcom, The Golden Girls (1985-1992), her on-screen BFF, Bea Arthur, reportedly couldn't stand her!
It's never been really apparent as to why Arthur had such a distaste for White, but anyone who's familiar with their respective bodies of work knows that each has their own distinctive, and opposite, personalities: White is bubbly and positive, and Arthur was jaded and cynical.
I guess it wasn't just for the cameras, as White has speculated that she believed Bea Arthur actually found her sunny disposition to be quite annoying. "She found me a pain in the neck sometimes," as White puts it.
11

Lauren Graham & Scott Patterson – Gilmore Girls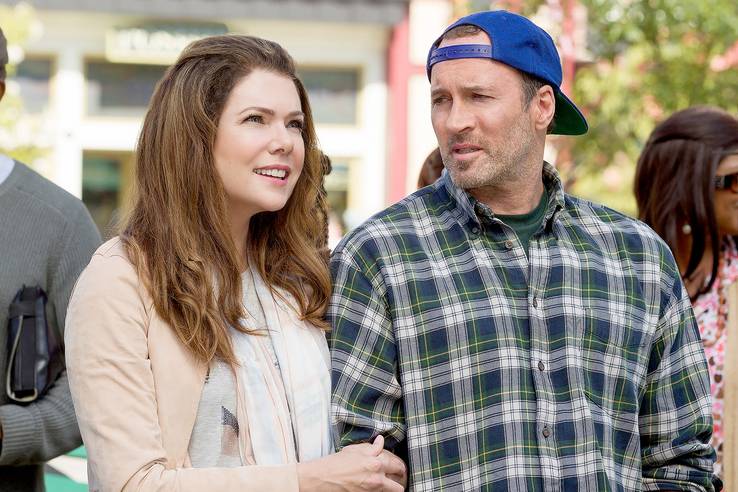 For seven seasons (and a Netflix reunion show), Lauren Graham starred as Lorelai Gilmore in the hit WB (then CW) series, Gilmore Girls (2000-2007). Fans delighted in her relationship with her friend and eventual love interest, Luke Danes, portrayed by Scott Patterson. As it turns out, the pair actually didn't get along that well when they were off-screen. They good news is that the pair kept it civil and professional. When asked by TV Guide whether she and Patterson were "best friends," Graham responded with an emphatic "No." I know, for fans of the series this is hard to believe; their on-screen chemistry was incredible. Reportedly their character's contrasting personalities is what them so good together on-screen; however, off camera, it just wasn't the case. Regardless of whether or not they pair were as close off the set as they were on, the couple has remained supportive of each other publicly.
10

Charlie Sheen & Selma Blair – Anger Management
Most are aware of Charlie Sheen's public feud with Two and a Half Men showrunner, Chuck Lorre, and Sheen's subsequent firing from the popular series. Soon after, Sheen signed on to star in a new FX sitcom, Anger Management. It looks like Sheen was unable to play nice on that set either. There was friction between him and co-star, Selma Blair. In the series, Sheen is a retired baseball player who has become an anger management therapist, working alongside fellow therapist, and erstwhile love interest, Blair. The kicker is that Blair's character was actually Sheen's therapist back when he was a professional ballplayer.
Off-screen, Sheen and Blair clashed frequently, with Sheen accusing her of criticizing him behind his back.
Some say that the friction was over Sheen's unprofessional behavior in keeping everyone waiting while he tried to learn his lines last-minute. Blair claims that Sheen sent her an offensive text message, firing her. Sheen denies this, of course, and says Blair was released due to a change in the show's direction.
9

Nicki Minaj & Mariah Carey – American Idol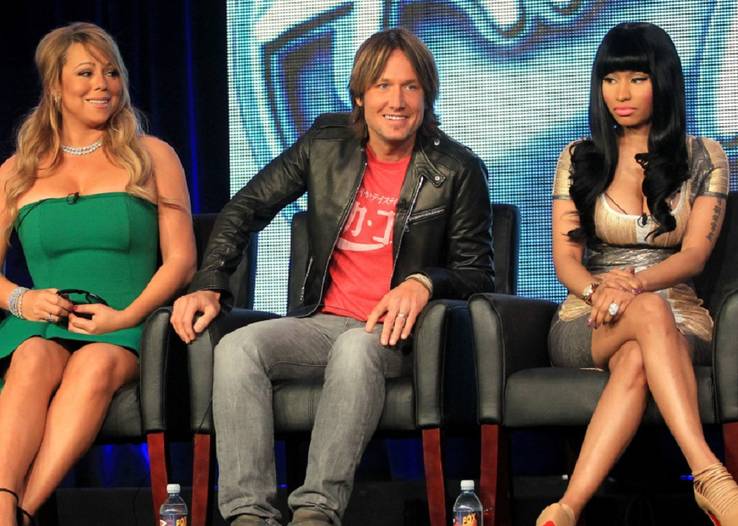 I know it's not a sitcom, but heck, the friction between Nicki Minaj and Mariah Carey made American Idol more of a reality show drama than a singing competition series. Season 12 of the popular Fox series debuted on January 16, 2013. However, the pre-season buzz for the show started way before that, due to the feud between new judges Nicki Minaj and Mariah Carey. Early episodes of the season were full of side-eyed enmity and this only increased after a video of the feud was released to the tabloids. The pair continued to throw shade both on and off-screen, with a ton of sneaky veiled threats and snarky exchanges between them. All-in-all, it made for quite humorous television. What do you expect when you put two divas at the same table tell them to play nice? It's not going to happen.
Featured Today
10 Royals Kate And William Are Close To (And 10 They're Not)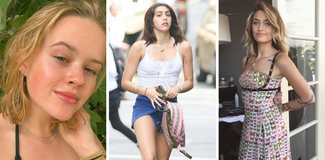 20 Celeb Kids Who Actually Pull Off Their Unusual Names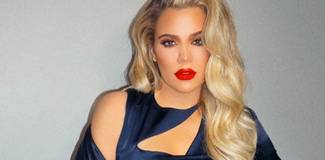 Khloé Kardashian Drops Big Money On Her Baby's Travel Gear

8

Bella Thorne & Zendaya – Shake It Up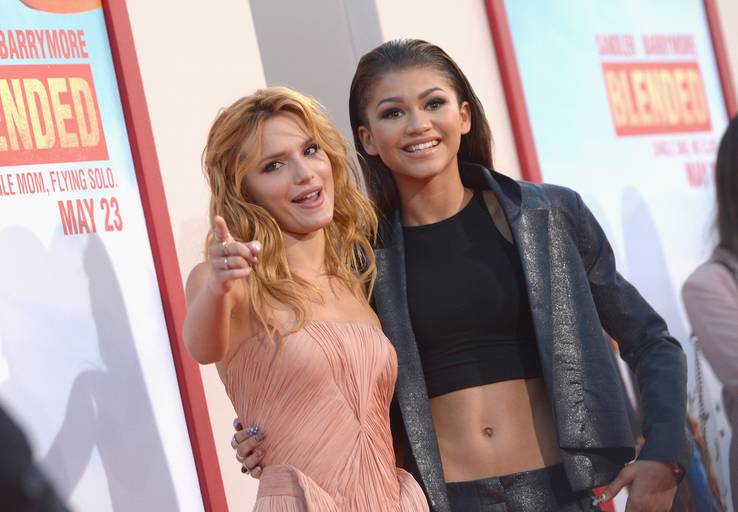 Network execs should've seen this one coming. Though not bonafide divas, Bella Throne and Zendaya both have large personalities and it was bound to happen that they would clash eventually. The pair starred on the Disney sitcom, Shake It Up (2010-2013). It seems that the entire first season of the series had these two at each other's throats off-camera.
In an interview, Bella said, "Zendaya and I were put in a very unfortunate position where we were kind of forced to compete against each other, which made the whole first season of the show just very awkward for us."
There you go, Bella, put it all on Disney. For publicity sake, you'll hardly find a set of co-stars to come out and say how much they dreaded having to work with each other. They always seem to deny or deflect any issues and try to act like professionals, on and off the set. Where's the fun in that! C'mon, Bella, let us know how you really feel!
7

Lindsay Lohan & America Ferrera – Ugly Betty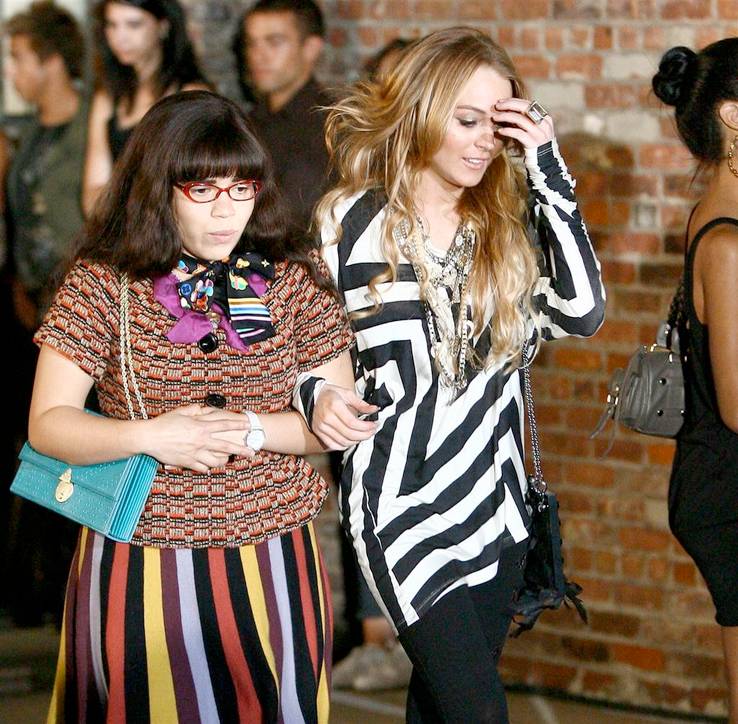 Embattled former teen star, Lindsay Lohan, got herself an acting gig with a reoccurring guest spot on the ABC comedy, Ugly Betty (2006-2010). Ugly Betty was about a nerd who gets a job in the fashion world. In real life, America Ferrera is way attractive and nothing like her "Ugly Betty" persona. But you throw some fake glasses and braces on her, and bang, you got a series. In hopes of a ratings bump, they brought in Lohan to appear in a six-episode story arc in 2008. Lohan was cast as Betty's high school nemesis.
Reports are that off-screen, Ferrera wasn't very nice to Lindsay and disliked her attitude. There was no chemistry between the two, and Ferrara's general dislike for her caused Lohan to be given the boot after only four episodes.
It has also been reported that Ferrara made Lohan cry by pulling her pants down during rehearsal. The whole thing was outlined in the script, which Lohan hadn't read and wasn't prepared for, as was indicated by Lohan's lack of underwear that day!
6

Jennette McCurdy & Ariana Grande – Sam & Cat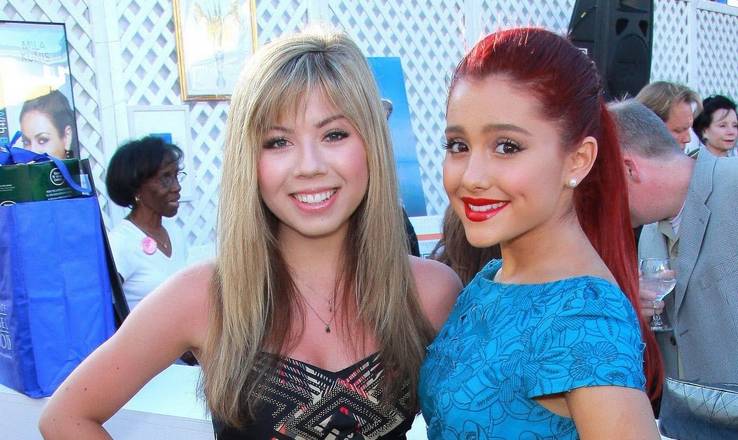 Jennette McCurdy and Ariana Grande starred in the Nickelodeon series, Sam & Cat (2013-2014). They played best friends on the show, and everyone thought they shared the same close relationship when away from the show. However, once the show was canceled, it appeared that this might not have actually been the case. They pair were hardly seen together. When asked, McCurdy once said,"I just feel that, you know Ariana and I were and are extremely close and very like-minded in a lot of different ways and then, sorta, as the show dissolved, everybody wanted to find some sort of hidden meaning in our relationship." So though their close relationship on the show might have been scripted, neither will go so far to be quoted that they hate each other. McCurdy most recently said, in an Entertainment Weekly interview, "… we text probably like once a week to kind of catch up and see what's going on." So I guess they might not be besties, but at least they're sociable with each other.
5

Victoria Justice & Ariana Grande – Victorious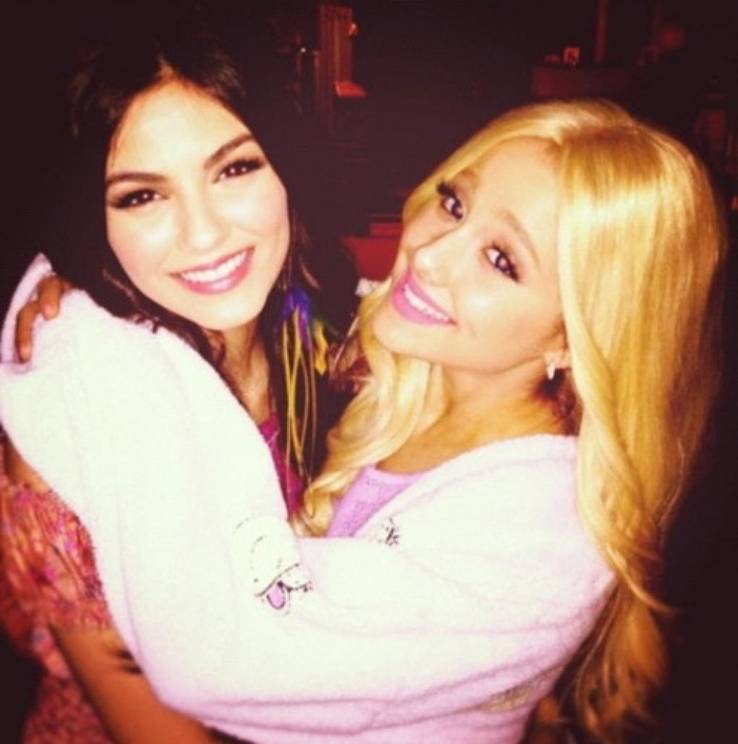 Does Ariana Grande have any actual real friends? Before her own spinoff, Sam & Cat, Ariana Grande co-starred in the Victoria Justice's Nickelodeon series, Victorious (2010-2013). The pair portrayed friends of the show, but off-screen it appeared to be a whole different story. The two would go back and forth, trash talking, and even had a not-so-subtle social media battle over the reason for their series ending. When Grande was asked why the show called it quits, she answered, "[Victorious] ended because one girl didn't want to do it. She chose to do a solo tour instead." Upon hearing Grande's public claim, Justice tweeted a veiled response to Grande, "Some people would throw some1 that they consider a friend under the bus just 2 make themselves look good. #StopBeingAPhony #IfTheyOnlyKnew."
4

Will Smith & Janet Hubert – The Fresh Prince of Bel-Air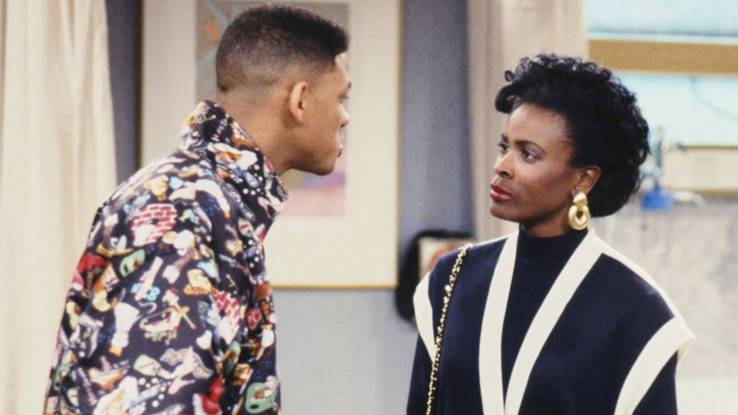 The popular 90's sitcom, The Fresh Prince of Bel-Air, ran for six seasons on NBC and introduced rapper, Will Smith, to an even greater audience. Astute fans of the series were quick to notice that although the series cast was consistent throughout the run, the original Aunt Viv was replaced between seasons three and four.
Though it's been over two decades since Janet Hubert, the original Aunt Viv on the show, was replaced in the series, the beef between the two hasn't dissipated.
Hubert claims Smith refused to lend his considerable clout in helping the rest of the cast get better pay, and then had her role recast. Though Smith has defended Hubert in the past, he admits she always thought he was a "snotty-nosed punk" back when they were on the show together. Smith now rarely addresses the rumored friction between the pair, but Hubert is still vocal on the subject, referring to Smith as an "ego-maniac."
3

Miley Cyrus & Emily Osment – Hannah Montana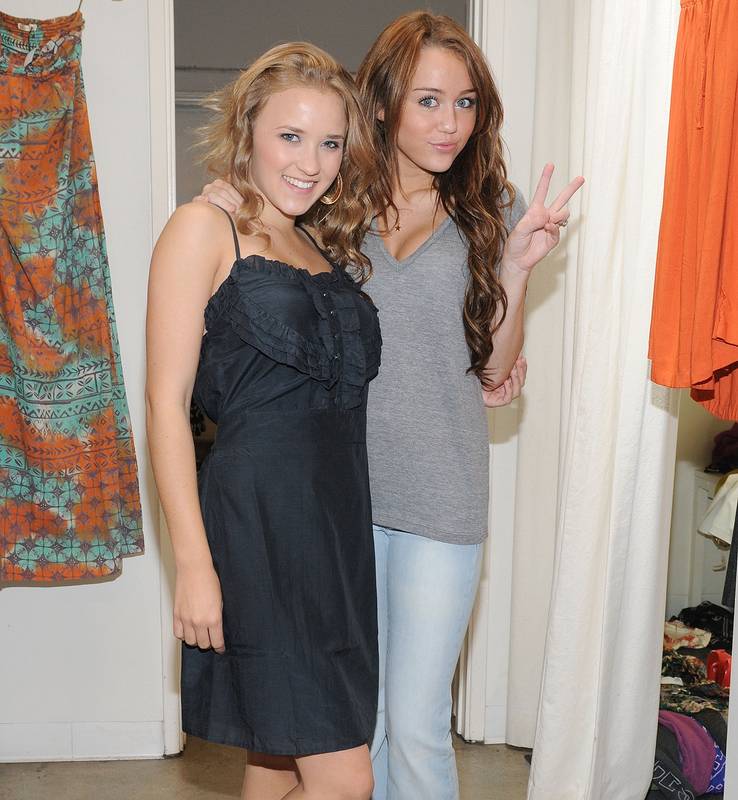 Before Miley Cyrus became, well, Miley, she was known to millions of fans as the Disney superstar, Hannah Montana. For four seasons, Miley portrayed Miley Stewart, a simple country girl who moonlights as the huge pop star, Hannah Montana, a secret shared with only a select few, including her best friend Lilly, played by Emily Osment. Fans were crushed to find out that the pair was not actually as close as the show would have them believe. In her 2009 autobiography, Miles To Go, Miley made this clear, "The show felt real to me, and I wanted my relationship with Lilly to feel real, too. I knew it didn't have to – show business is show business – but I was disappointed. There were times when I didn't think we could ever be friends. We just couldn't figure out how to get along." For her part, Osment moved on to her own ABC Family series, Young & Hungry, and credits Cyrus with teaching her how to play guitar.
2

Jennifer Aniston & David Schwimmer – Friends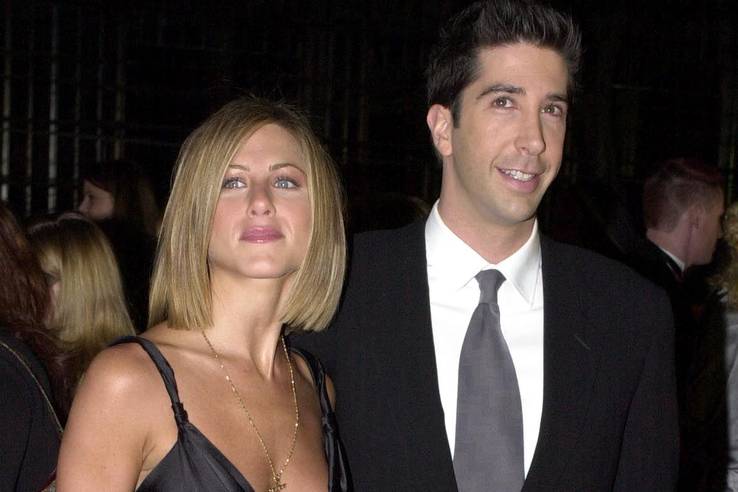 For a decade, millions of viewers tuned in weekly to see the exploits of six friends living in New York City in the aptly titles sitcom, Friends (1994-2004). The show became a classic and turned the young cast into huge stars. To maintain the allure of the series and keep the legend alive, cast and crew have always maintained that the six stars of the show were and have always been… friends. But were they really?
Two of the cast members, Jennifer Aniston and David Schwimmer, might not have been as close as the show would like you to believe. I mean, in the series, their chemistry works, but in real life, they say, that was not the case.
In 2010, when Aniston appeared on The Late Show with David Letterman, she confirmed that she knew Schwimmer was engaged but didn't know to whom. This public lack of memory apparently annoyed Schwimmer. Later, when Aniston married Justin Theroux, she had another memory lapse and "forgot" to invite Schwimmer. Maybe it's just a memory thing with her?
1

David Duchovny & Gillian Anderson – The X-Files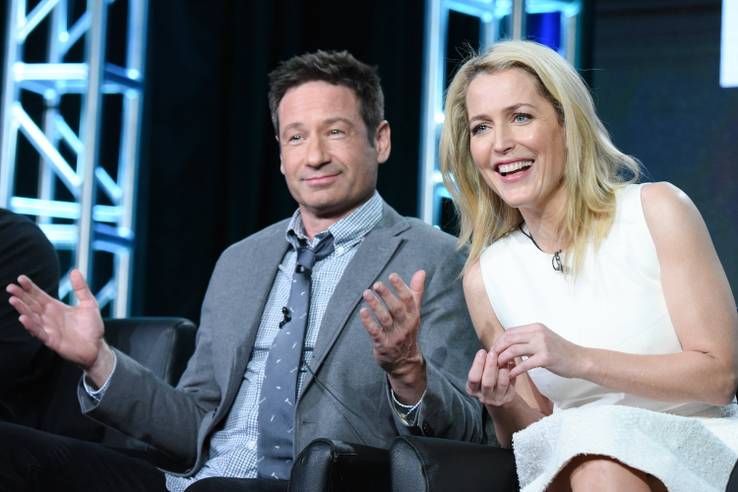 Though it did have a fourteen-year hiatus, The X-Files has run since 1993, and I know it's not a sitcom. However, the stars, David Duchovny and Gillian Anderson, have become pop culture icons and I couldn't leave them off this list. On the series, the pair are close and rely on each other completely. Given that the show has ran for so long without any scandal between the stars, is a testament to their relationship, or so we thought. It turns out, the duo actually had times when they "couldn't stand" each other. The pair admits that the longevity of their relationship has been a struggle. In a 2008 British interview, Duchovny said, "Familiarity breeds contempt… We used to argue about nothing. We couldn't stand the sight of each other." Working so many hours together for so many years can take its toll on anyone. No wonder they took so many years off. Here's hoping the time away has refreshed their relationship as the series continues.
References: stars.topix.com, someecards.com, nypost.com, popcrush.com, vanityfair.com
Source: Read Full Article