For those of you who haven't heard just yet, Emma Watson  has a brand new man! The two have been together since early 2018 (possibly late 2017) and it just so happens that they've recently made things publicly official. His name is Chord Overstreet! If that name sounds familiar, then you are probably a Glee fan. Chord's most famous role to date is that of Sam Evans on Glee, where he starred as the New Directions member from Season 2 to Season 6. It seems like an odd pair, but if you think about it, they totally make sense! According to a source close to Emma, the two have very similar personalities. But more on that later!
The world is crazy about Emma Watson and has been ever since she started playing Hermione in the Harry Potter movies as a child. Many thought that she should date "Ron" or "Harry" in real life, but she claims they have always been like brothers to her. And she has a different type anyway. She loves singing and enjoys musicals, which is why she accepted the role of Belle in Beauty and the Beast. You know who else loves music? You're about to find out!
We may not know Chord that well, but after reading a few quick facts about him, you might love him just as much as Emma does! Want to know how to win over the heart of one of the most loved women in the world? Check out these fifteen things you need to know about Chord Overstreet, Emma Watson's new beau!
15

He's A Flower Guy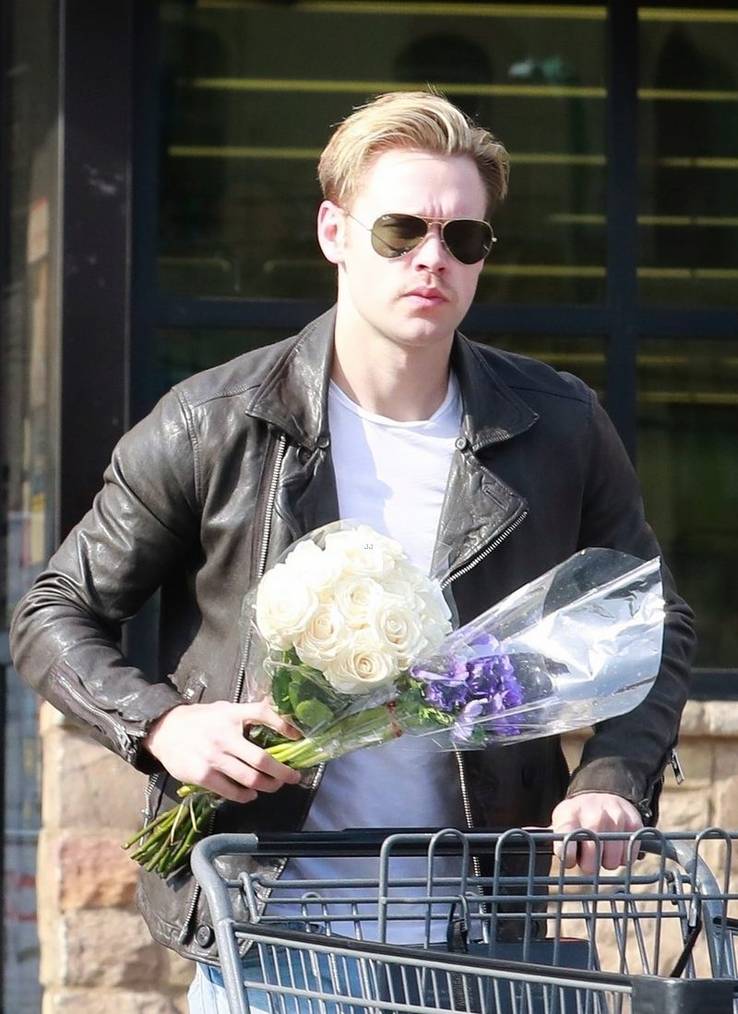 In April of 2018, Mr. Overstreet was spotted at a grocery store buying a few things. One of those things he added to his cart were flowers for his darling Emma. How sweet is that? It appears he purchased white roses and some sort of purple flowers. According to Celebrity Inside, her favorite color is white. It's one thing to get a girl some flowers, but it really is a step up to make sure they are in her favorite color! Even girls that don't like flowers can appreciate them being purchased for her.
As a celeb, he could have just had some assistant send her some in the mail, but he didn't. He actually put forth the effort and personally picked some up for her. Now, this one must be a keeper, Emma.
Anyone who has ever received flowers knows how special it feels. And those who don't are steaming with jealousy right now.
14

He Is Musically Gifted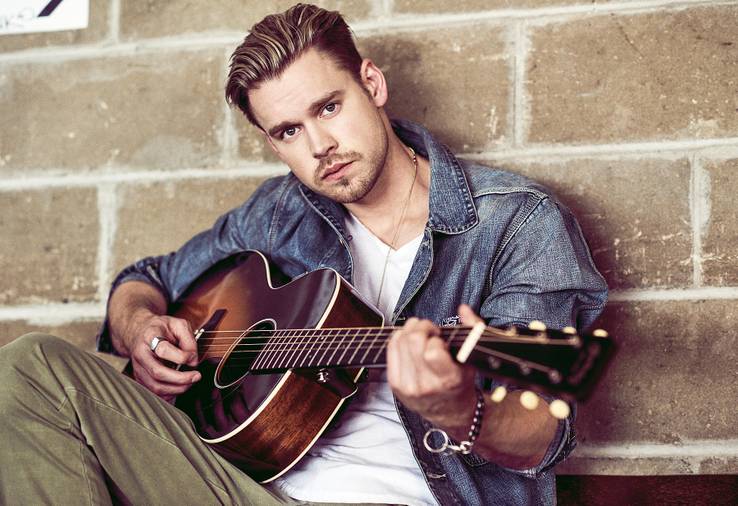 We all know that Chord Overstreet can sing. He was on Glee, after all, and that cast is made up of some of the biggest talents in the industry. The producers had a way of finding talent that shows like American Idol and The Voice just can't handle. Anyway, we know that Chord is one of the greatest singing talents in existence, but did you know that he also plays at least five instruments, including the mandolin! He plays guitar, flute, drums, and piano, which isn't too surprising. At least, it isn't too surprising to hear that he plays one of them. To hear that he can pick up nearly any instrument he wishes and make music is astounding. If he can play the mandolin, he can play the violin. There's something about a guy that is musical that we just can't get enough of.
13

He Likes His Emmas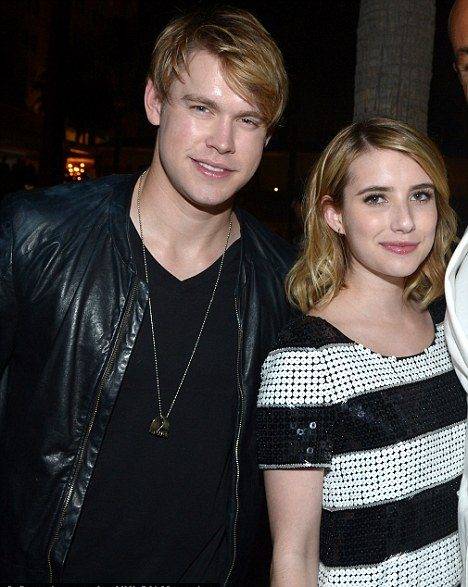 According to Who's Dated Who, Chord Overstreet has had eleven known celebrity relationships. With three of them being rumors, that leaves eight that are 100% confirmed. Some of them are forgettable, but one of the longest and most memorable of those is his relationship with Emma Roberts. Supposedly, they dated from April 2011 to May 2012.
US Magazine said that their relationship was doomed from the start, though. A source told them that she is hard to be in a relationship with and was always rude to Chord. Another said that he was overheard saying, "Emma does this all the time when she doesn't want to see me," after she had ignored his texts when she left him outside the CAA party where they were supposed to meet. It is believed that he got tired of her making him feel less than her.
12

He "Dated" Miranda Cosgrove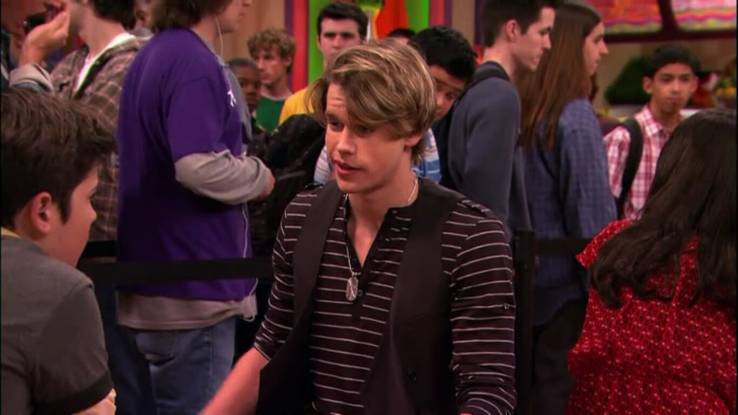 While Chord Overstreet and Miranda Cosgrove were never in a relationship, he and Carly Shay almost were. For those who don't know it, iCarly was an extremely popular show starring Miranda Cosgrove and Jennette McCurdy! Chord guest starred in iCarly for an episode during its prime called iSpeed Date and speed-dated her. In the episode, Sam ties Carly up to get her a date for the Sadie Hawkins school dance. She does so while on-air, adding to the drama.
Over 700 guys show up to speed date Carly for her to choose one. One of those guys is Chord Overstreet. While she never meets him, Freddie interviews him instead and tells him to get out of there when he claimed he was a model. In actuality, of course, Freddie was jealous. As any sane man would be of Chord Overstreet. Now he's dating Emma "freakin" Watson, which only adds to his appeal.
11

He Was Named After A Chord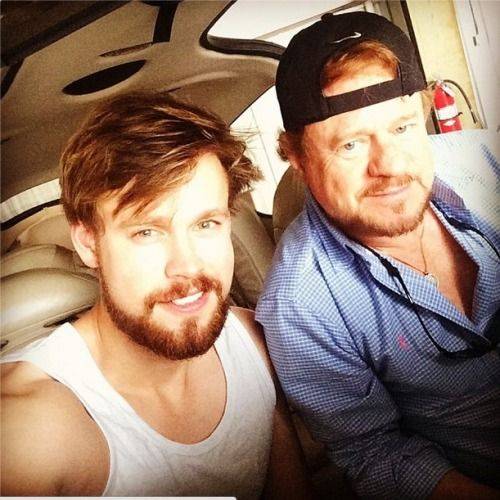 It may seem super lame, but when you get to know his family, it makes sense. According to Us Weekly, Chord's family is very musical. His dad is even a country music star called Paul Overstreet! While Paul's songs weren't as popular as Randy Travis, he has written songs for top musicians, including Randy himself! He was so big in the music industry, that he was once married to Dolly Parton's little sister. But when you co-write songs line "Forever and Ever, Amen" and "When You Say Nothing At All," what do you expect?
But music must be in the family's lineage because Chord's brother even used to be in the band Hot Chelle Rae. In total, their VEVO has over 110 million views. So Chord was literally named after the musical term, chord. You'd think that there would be a better name such as Harmony or Solo even. But it seems his father preferred Chord. I guess it's better than G-string.
10

He's BFF With John Stamos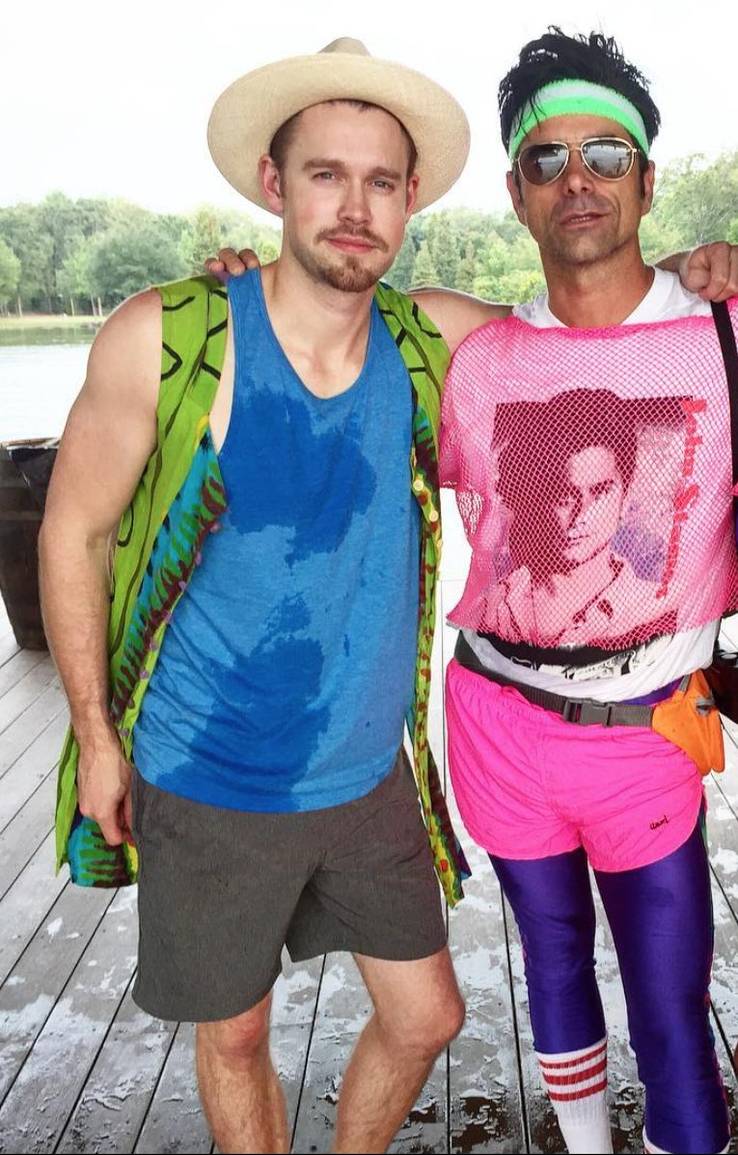 Who doesn't want to be best friends with John Stamos? Uncle Jesse is the coolest cat in town. He makes Joey and Danny look less than mediocre, but maybe Chord Overstreet really can compete. It turns out, Chord spent the weekend with Stamos not too long ago. But the star-studded weekend didn't end there. Nina Dobrev (Elena of The Vampire Diaries) partied with them while celebrating the '80s in flashy gear. Chord may know Nina, but he's close to Stamos.
He has tagged Stamos in tweets on more than one occasion and the two seem to have an older brother, younger brother relationship.
The most touching of these times when their relationship was obvious was when John Stamos was seen comforting Chord after the loss of Cory Monteith. This was a sad time for the entire cast. John and Chord grew close when Stamos guest starred on Glee a few years back, and it seems their friendship has yet to weaken.
9

He Was Almost Dropped From Glee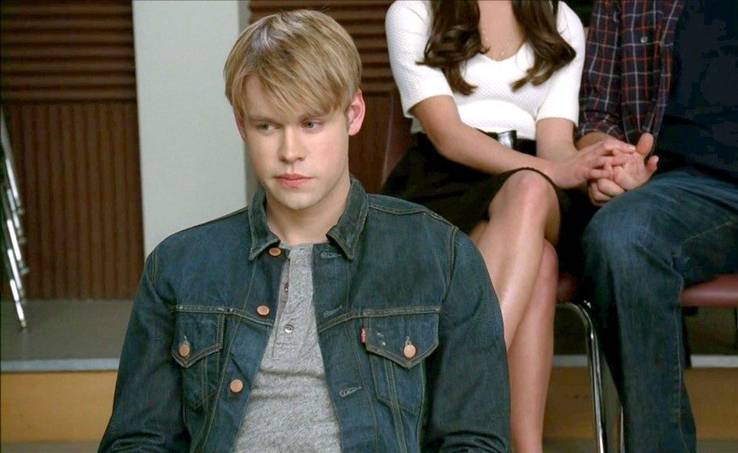 As Glee fans all know, Sam wasn't in Season 1 of Glee. He started off in Season 2 as a secondary character, then in Season 3, it was announced that he wouldn't be returning. Fans had such a fit that producers went to talk to him personally about it!
He was offered a deal by producers, but he turned it down. He loved working on set with the cast, but decided to focus on music instead. We all missed him so much on Glee, but he had to follow his heart with this one.
The news was surprising for fans, as it was announced Chord would not be returning for the third season, but with a turn of events, he did return to the show! But he wasn't a series regular for the remainder of the season. That didn't happen until Season 4, and his pay must have been raised to convince him to stay for the rest of the series.
Featured Today
10 Celebs Who Cut Their Kids Off Financially (5 Who Spoil Them Constantly)

15 Questionable Things Fans Can't Ignore About Zac Efron

Former First Lady Barbara Bush Critically Ill, Refuses Medical Treatment

8

He Shares A Birthday With Some Famous People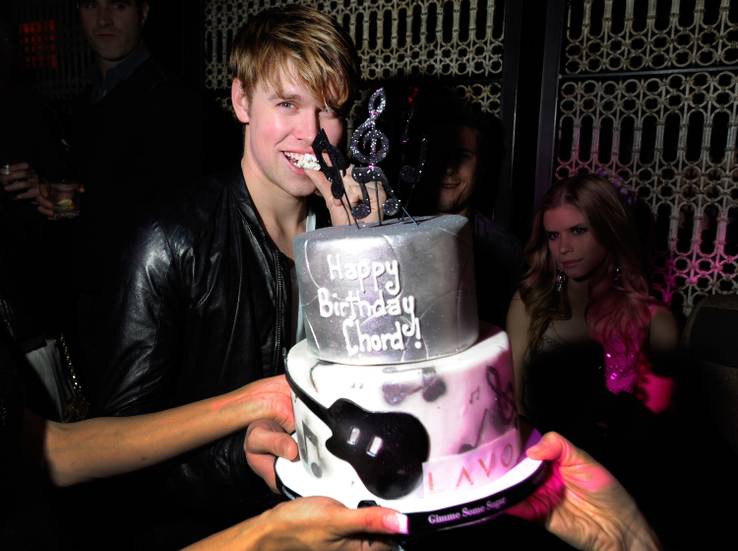 There's something about the stars that help us all along our way to becoming a star. Your birthdate may not decide your fate, but there's something special about sharing a birthday with others. Chord Overstreet was born on February 17. That means he shares a birthday with an incredibly sweet English singer named Ed Sheeran. That alone makes us love him more, but to hear that he shares a bit of Green Day grit, considering his birthday is also the same as Billie Joe Armstrong, gives a different perspective. Then we have the actor standing up for all of our rights, Joseph Gordon-Levitt. Wait, is he athletic too? Michael Jordan, the biggest basketball star of the '90s was also born on February 17. Think he's not diverse enough, Paris Hilton's fashion sense proves that Aquarius' have it going on. And, folks, that's just the tip of the February 17 birthday iceberg. Makes you want to give birth on that date, doesn't it?
7

He Owns The Nickname "Trouty Mouth"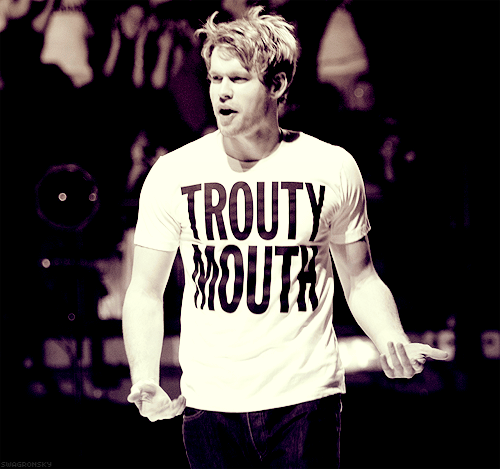 On Glee, Sam Evans was given the name, Trouty Mouth, when Santana made fun of his large lips. "Wanna put a fish hook in those lips, so cherry red. If you tried hard enough, you could suck a baby's head," she sings. The song was suggested for use as an original song for New Directions, but Sam objected, feeling embarrassed by the name. From then on, it became his nickname on the series, and it was even used in real life.
Chord himself told Glamour he didn't care about the nickname and it doesn't upset him. He said he never knew he had big lips, but knowing that other people thought that never bothered him.
That's exactly what we needed to hear! You see, Chord shows us that we don't have to let what others call "personal flaws" create real flaws in us. We can own up to it, make fun of ourselves, but in the end…kind of just ignore it.
6

He's A Successful Solo Artist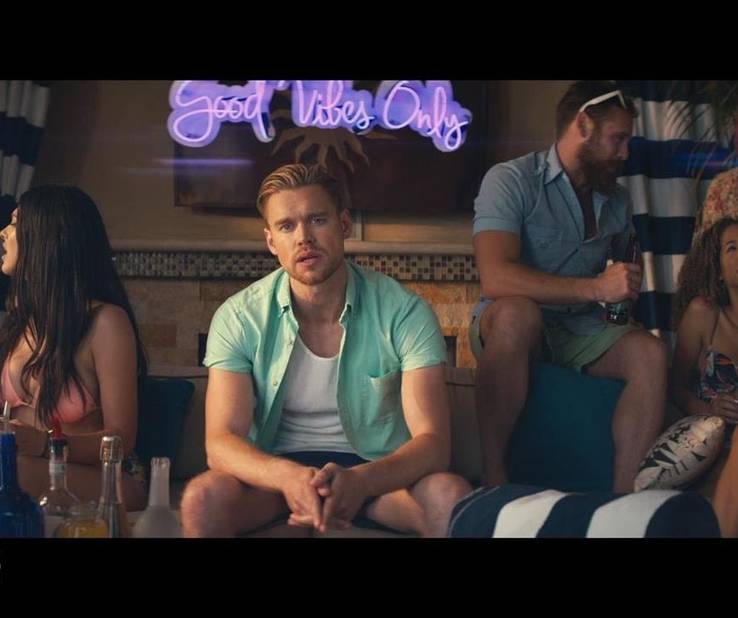 Anyone who watched Glee knows that Chord Overstreet is an amazing singer! And we've already talked about all those instruments he can play. But did you know that he's more than just Sam Evans? It's easy to box in actors for the characters they play, but Chord Overstreet is a real, living human being. Chord sings like an angel in real life and has his own VEVO channel.
ChordOverstreetVEVO has 150,000 subscribers, with his most popular video having 26 million views!
The song is called "Hold On" and it is heartbreaking. A story about those struggling with depression and those who loved those struggling with depression. To be able to talk about such a touchy topic with grace is so beautiful. Not many can do so, even 13 Reasons Why couldn't win everyone over. We smile and cry every time we hear Chord's songs. Chord Overstreet is an amazing writer, a talent he must have gotten from his father.
5

He Was A Model First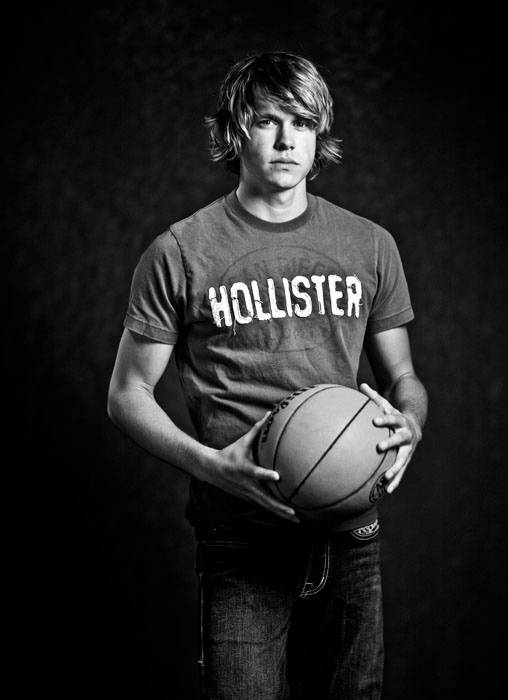 We all know Chord Overstreet as a singer and actor, but he hasn't always been a performer…or maybe he has. When he was a teen, he was a model for stores like Hollister and Gap. It's like Ashton Kutcher all over again. It's amazing how many stars get their start at department stores. The truth is, many have said that department store models get paid more than the bigger companies. Why? Because everyone wants to work for the bigger companies. Supply and demand, some will even work for free!
Chord played it smart and went for his best bet. We know he has what it takes now, but to think he's always been a star! The crazy thought is we might have passed him by back in the day. What if you would have seen him back in the 2000s on the wall at Hollister and you never even knew that boy would one day have millions of fans? And dating Hermione at that!
4

He Proves What Popularity Means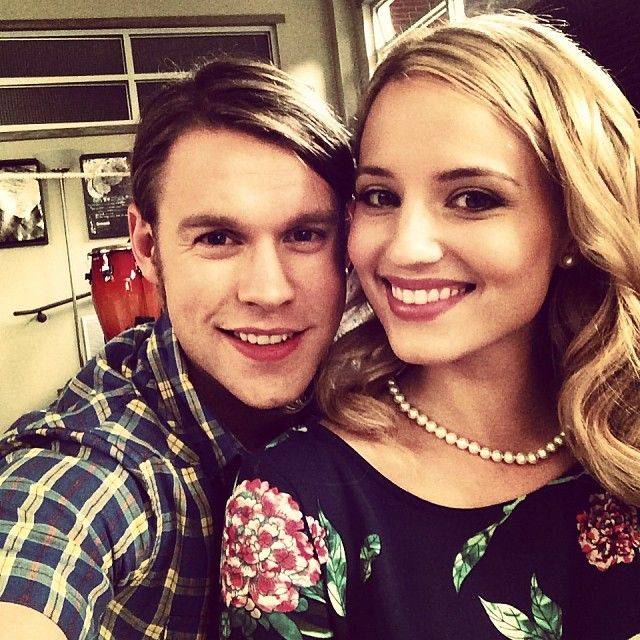 If you do a quick search, you'll realize that Chord Overstreet doesn't really do social media. This is something he shares with a handful of celebrities. While Emma Watson does have an Instagram, she uses it to stand up for the rights of everyone. Most of what she posts is used to try to reach out and help others, not show off her own beauty or what she has purchased with her fortune.
Enough about Emma though, we're talking about Chord. He has a Twitter that he is active in, but the same cannot be said for Instagram. He used to post on IG on occasion, but now he has deleted everything aside from his account and refuses to update it. I guess he got tired of the trolls. But get this…he already has over a million followers. Not much for a star, but the thing is, he has yet to post one photo!
3

He Isn't Afraid of Losing His Masculinity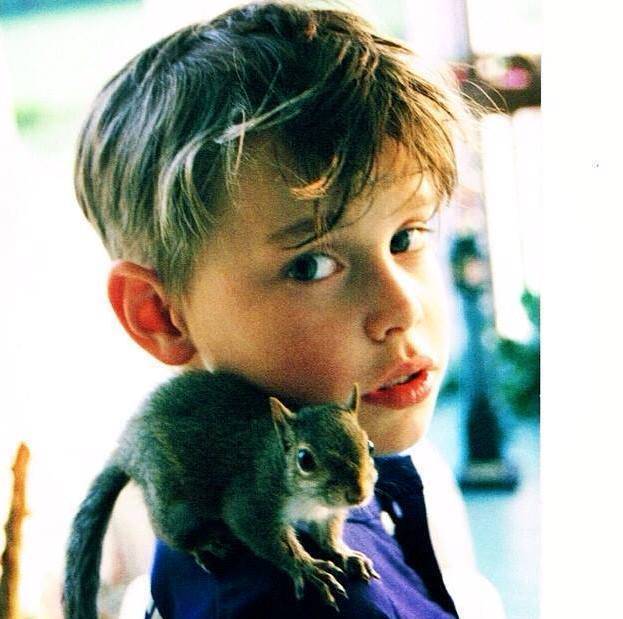 It takes a real man to wear pink, and Chord Overstreet isn't afraid to prove that he's a real man. One of these things that lets us know what kind of sweetie he is show us them puppies. He loves sharing photos and videos of puppies on Twitter! You can always trust a guy that shares videos of puppies just being cute.
But one other thing he likes to do is talk about Disney. Chord is constantly talking about Disney. From Up! to Moana, he loves his Disney as so many of us do. It's simply that he isn't afraid of his passions. He even once posted a photo of himself in Mickey Mouse PJs. Again, how can we not love a guy that will quote Disney lyrics randomly…off the top of his head? We're so proud of Emma for choosing someone so sure of themselves, while seemingly having not a hint of arrogance in him.
2

He's Pretty Much A Male Hermione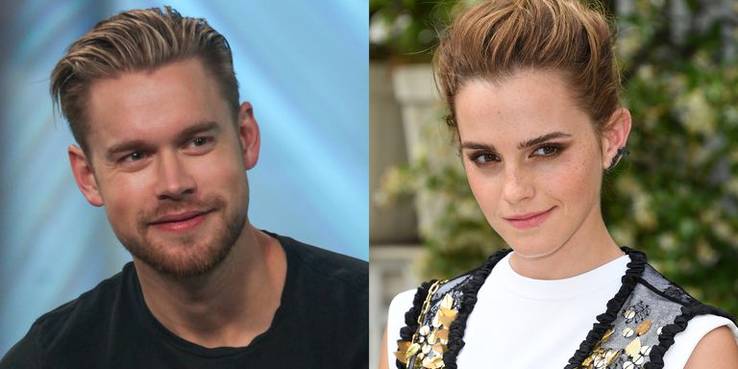 Chord is an Aquarius and Emma is an Aries. We've talked about the stars, and we're not done yet. The stars have aligned with this one as these two signs tend to get along fabulously! Their communication and intellect is normally similar. Plus, they both love to get out and make a difference. Sitting like a knot on a log isn't in their agenda.
A source told US Magazine, "They might seem like an odd match but they actually have very similar personalities."
It seems to be true if you're looking at their ideals and statements they have made. They both like privacy and they both like standing for something. They can't stand doing nothing with themselves and are both go-getters. We can't wait to learn more about Chord so we can find out just how similar he is to his new girl. Is it possible to have a couple crush?
1

Emma REALLY Likes Him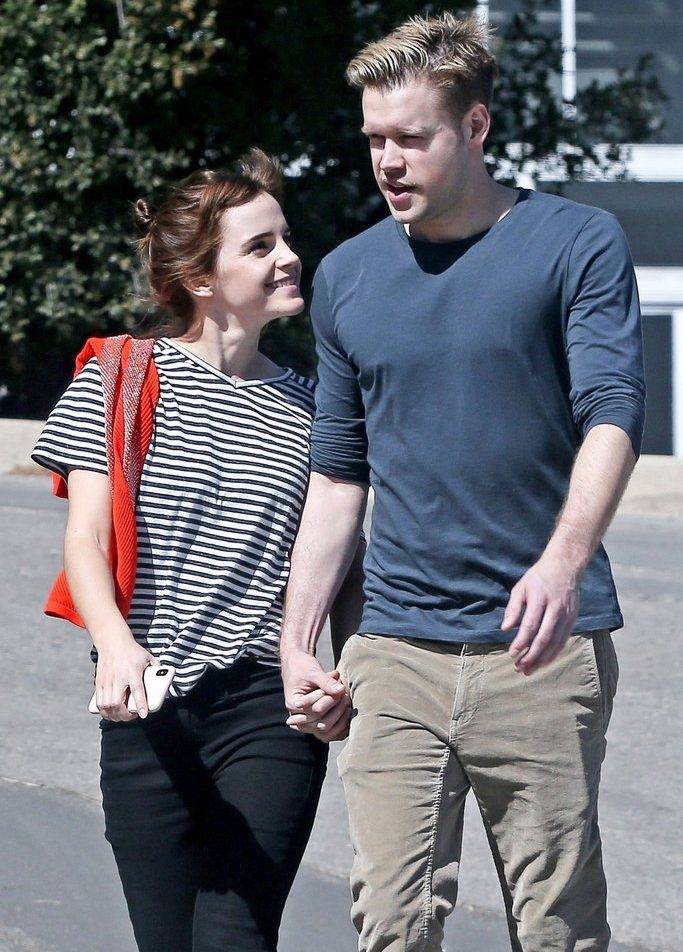 We all know that Emma is a private person. Keeping her love life and private life just that is important to her, and it always has been. She refuses to talk about her love life or show any PDA with her boyfriends. It makes sense, as the media will tear you apart if you're not careful. Just look at what happened with her and William "Mack" Knight. It appears that relationship was messy, but of course, we never got Emma's full story, just Elle's and People's and Us Magazine's!
No matter what her former relationships were like, Emma's connection with Chord seems to be different. With Chord, she's really letting herself get comfortable and doesn't care who knows.
She's been spotted holding hands and getting cozy. It's nice to see her finally be able to let go with someone. We really hope that her relationship with Chord lasts forever because right now, she seems happier than we've seen her in years!
Source: Read Full Article