Connor Cruise is the celebrity child of two of Hollywood's biggest stars: Tom Cruise and Nicole Kidman. He might no longer be as close with his mother as he used to be, but he still remains by his father's side each and every single day. He's got the look, the name recognition and of course the connections to make it big in the entertainment world (and let's not forget his strong ties to the Church of Scientology). But sadly, that hasn't happened. At least, it just hasn't happened yet.
It's without a doubt that someone like Tom Cruise would love to see one of his kids walk in his famous footsteps. After all, he's a household name all around the world. But there seems to be something stopping Connor from reaching his potential. He's participated in a few films and knows all there is to know about Hollywood, but film producers just aren't interested in him. He has not managed to make his way into the biz, despite his A-list parents. At least, that's what it looks like from the outside world. With that being said, here are 15 things you probably didn't know about Scientologist Connor Cruise. Some of these will surprise you.
15

He's Not Close With Nicole Kidman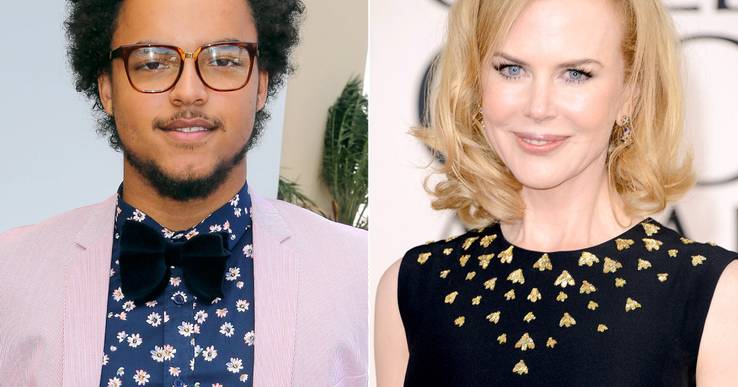 It's without a doubt that Nicole Kidman still loves her two children, Connor and Isabella Cruise even though they aren't as present in her life right now. The actress has made it no secret that they still hold a very special place in her heart. But for some reason, her kids don't reach out to her at all.
A lot of people believe it might be because she is no longer associated with Scientology, which Connor is a staunch supporter of. The Church is famously unwelcoming to those who "oppose" them and their beliefs.
"I was so young when I got married," she explained, according to Pop Sugar. "I look back now and I'm like, 'What?' You look at Taylor Swift, I mean how old is she? She's 26. I had two kids by the time I was 27 and I'd been married for four years. But that's what I wanted."
14

But She Still Respects Their Beliefs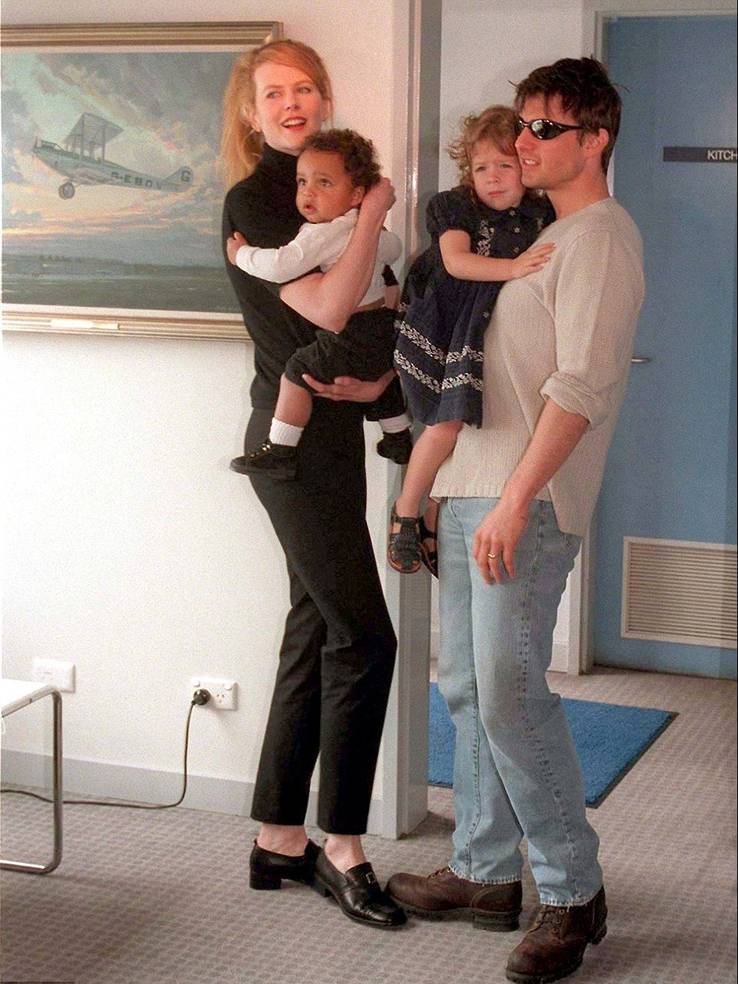 Nicole Kidman might not get to see or talk much to her children Isabella and Connor, but according to the actress, she still respects their religious beliefs, even though they are no longer in line with her own.
She might not agree with them, but Nicole doesn't want to cause even more friction between her and her kids. That's why she's keeping quiet about what goes on within the realm of Scientology. She wants to stay on good terms with her two Scientologist kids.
With that being said, a lot of people were stunned when Nicole didn't mention her older kids during her acceptance speech at the Emmys last year while accepting her award. "I am also a mother and a wife. I have two little girls, Sunny and Faith," Kidman said, in reference to her children with Keith Urban, according to Vogue Magazine.
13

He's Not As Close With Sister Isabella Anymore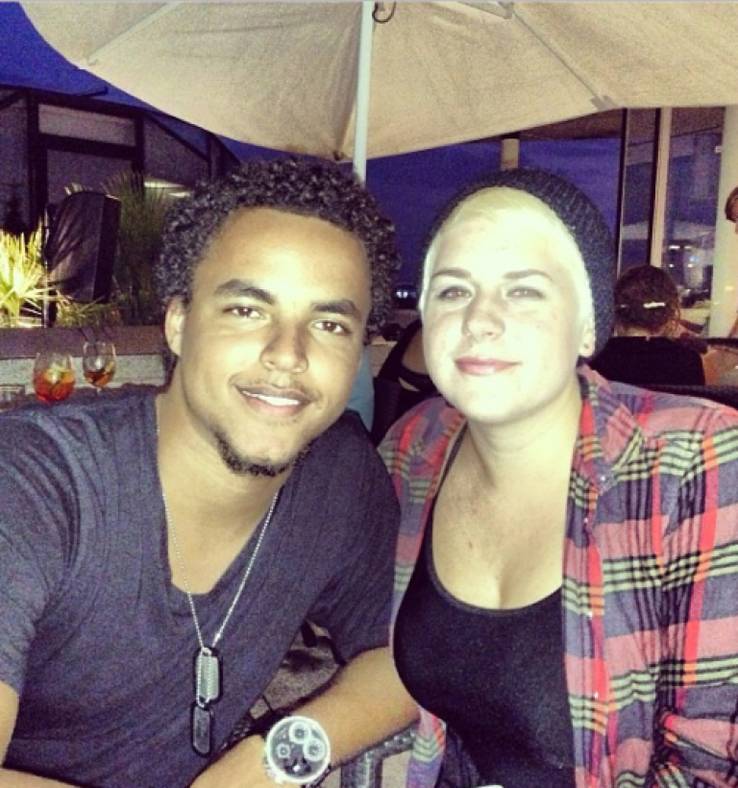 As I'm sure many of Tom Cruise's fans already know, Connor used to be super close with his sister, Isabella. After all, they did go through a lot together, especially during their parents' separation and divorce. They even supported each other in their career paths and often appeared in each other's social media accounts. But that doesn't seem to be the case anymore.
Reports have said that Connor didn't even show up to Isabella's wedding several years ago. But then again, neither did Tom Cruise. There are tensions within the family that are affecting the family in many different ways.
According to News.com.au, "Nicole Kidman is said to have been present at the nuptials, however neither Bella's dad Tom Cruise, 53, or her brother Connor Cruise, 20, were there. The magazine reports the notoriously private adopted daughter of the ex-couple didn't want to risk her wedding becoming public knowledge before the day."
12

He's Not Close With Her Husband Either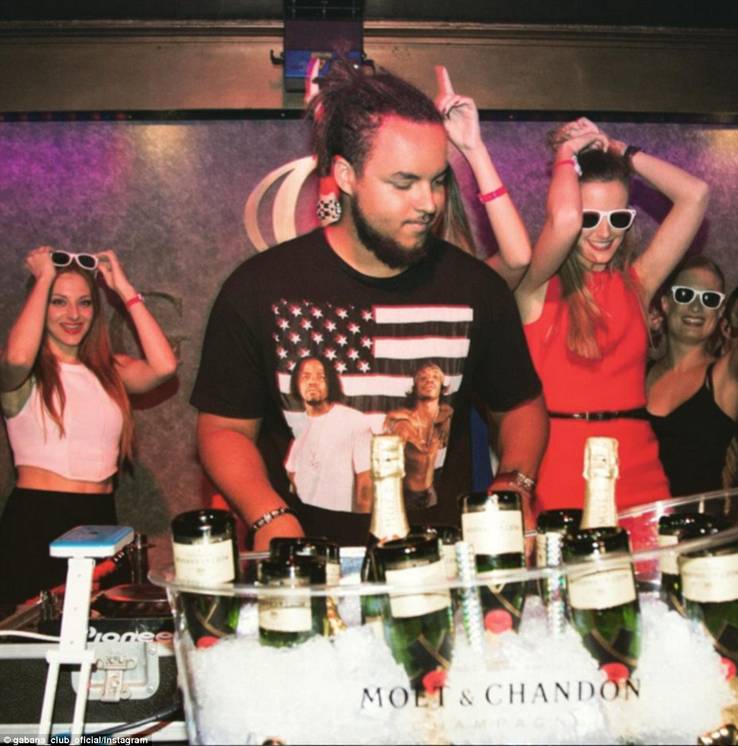 No one knows what really happened between Connor and his sister Isabella behind closed doors. All we can do is take a few guesses. But what we do know is that Connor doesn't seem to be very interested in getting to know Isabella's husband, Parker.
He wasn't present at their wedding and he certainly hasn't made much of an effort to visit them in London, either. At least, not in a public sense. What gives?
Here's the low down from News.com.au: "Parker, a British IT consultant, had five groomsmen, two of which were Scientologists. According to one insider, Bella has already changed her name to Isabella Parker. Kidman and Cruise adopted Bella in 1993 and Connor in 1995, but after they divorced in 2001, both children decided to live with their father."
11

He Hasn't Been Seen With Suri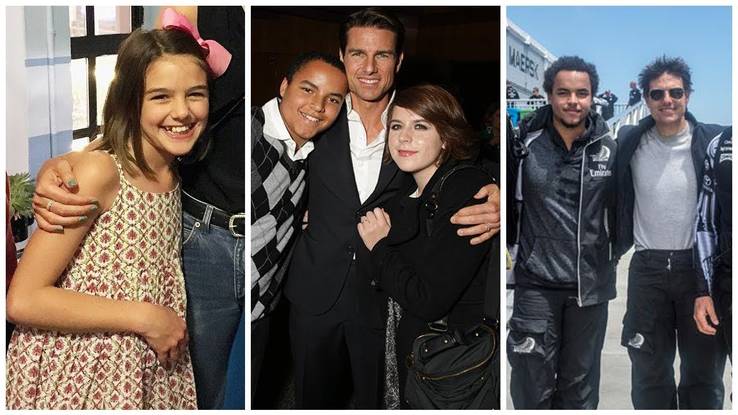 Connor Cruise used to be a very present family member in his little sister Suri Cruise's life. This was of course before Katie Holmes put the kibosh on her marriage to Tom Cruise. But the moment Suri and her mother checked out from the Church of Scientology, she hasn't been seen or photographed with her older brother. The same goes with her father, Tom Cruise.
Now, we don't know what goes on behind closed doors, but a lot of media reports have indicated that Tom might not be around as often as he used to be.
Gossip Cop wrote back in 2016, "Not only hasn't Cruise seen Suri in three-plus years, but we can exclusively report he has not even contacted his daughter in that time. According to one of our sources, 'There's been no communication at all.'"
10

He's Not Part Of the Hollywood In Crowd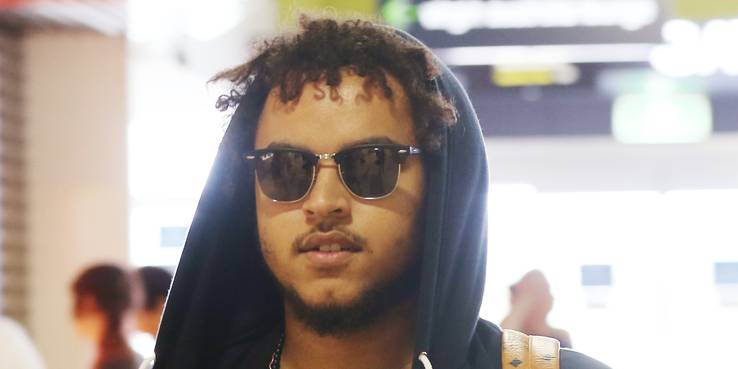 Strangely enough, Connor and his sister Isabella Cruise are not part of the Hollywood "in crowd," so to speak. Even though they've been in and around the entertainment industry their entire lives, they don't associate with the Hollywood in crowd. That, or the A-crowd simply doesn't want to associate with him and the stigma that he carries around thanks to the Church of Scientology.
According to Celeb*tchy back in 2013, "Tom stepped out in public to attend a Dodgers game with son Connor. Tom was not well received when the celeb cam found him. The sight of Cruise on the scoreboard provoked a lusty booing from the crowd."
And then there was this tweet: "Crowd jeers Tom Cruise on video board. "Wish I was a little bit taller" is played while he is shown." Talk about a BURN.
9

His Dad Used To Flirt With His Friends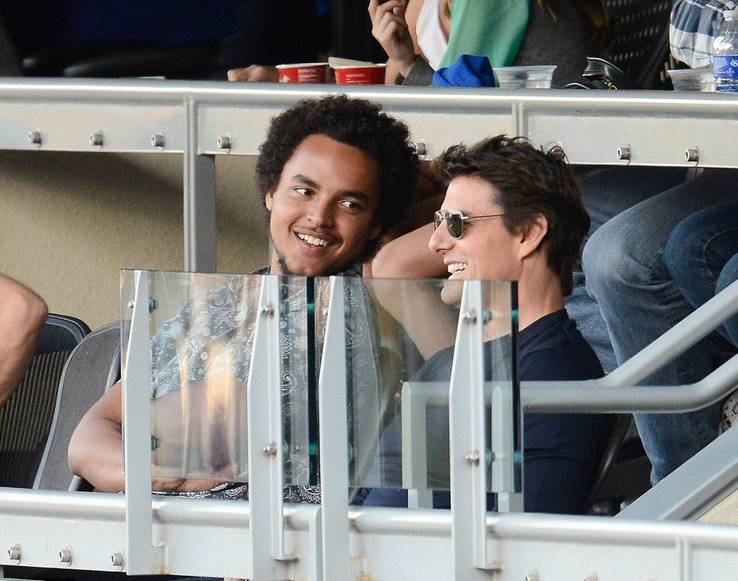 Who would have ever thought that someone like Connor Cruise would end up being his father's wingman? Well, that seemed to be the case several years ago. Reports indicated that Tom actually hung out at Connor's DJ gigs right after his separation from Katie Holmes.
Apparently, he was looking for a new lady love and needed his son's help. And from what we've read, he was also interested in a certain "type" of woman he could call his own.
Star Magazine wrote back in 2012, "Son Connor is one of the hottest DJs around right now, and he has been encouraging his dad to come and meet his friends, says the insider. Recently, Dad came to see his boy perform a gig at London hotspot Chinawhite, where he met and flirted with two of Connor's friends, models Carla and Melissa Howe."
Featured Today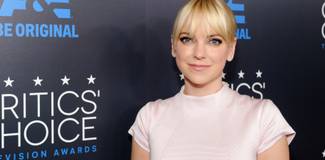 Anna Faris Responds To Chris Pratt's 'Divorce Sucks' Comment

15 Unusual Household Rules Kelly Ripa Makes Her Kids And Husband Follow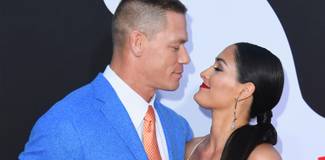 John Cena Tweets After Splitting From Nikki Bella

8

His Relationships Are Very Private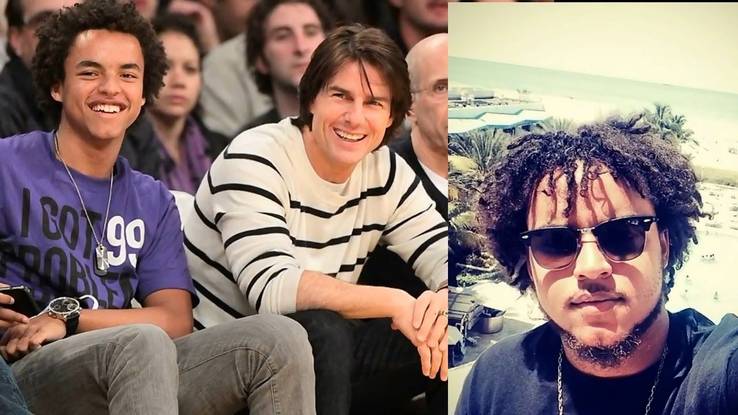 If there's one person who knows just have invasive the gossip and tabloid media can be, it's Tom Cruise. He's seen it all his life, with his parents Tom and Nicole Kidman. And that might be the reason why he's been very secretive about his love life. Even though he's had plenty of girlfriends in his life, he doesn't talk about any of them. The last one he was linked to was model and fishing expert Phylicia Bugna, from Clearwater, Florida. But unlike Connor, she's not a Scientologist.
Of course, this might be because he's seen all of the good, the bad, and the ugly go down with his father, Tom Cruise. The actor one said according to People Magazine, "I've been… chased by paparazzi, and they run lights, and they chase you and harass you the whole time. It happens all over the world, and it has certainly gotten worse. You don't know what it's like being chased by them."
7

He Tried To Be A Celebrity DJ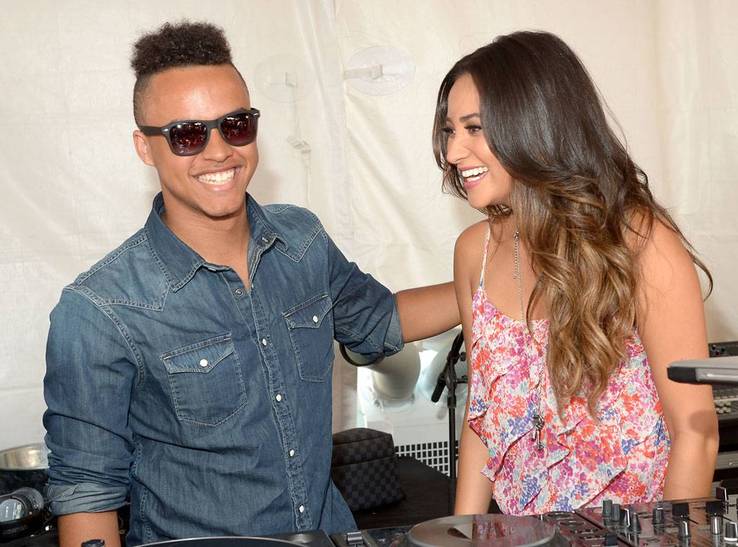 Connor Cruise has the power and the connections to be anything he wants to be in life. Seriously, the guy has it made. He's Hollywood royalty, after all. With his father Tom Cruise by his side (along with the Church of Scientology helping him along the way), Connor could easily become an A-lister. But instead, he went down a different path in life. Instead of going to college or trying his hand at acting, Connor decided that he wanted to become a celebrity DJ instead.
Connor's first real gig was back in 2012. The Daily Mail wrote at the time, "The aspiring DJ, who is starting to become a regular of the LA party scene, proudly posed up with his sister at the bash at the Hyde lounge. Wearing a red hat, cardigan and multi-colored T-shirt, Isabella – known to her friends and family as Bella – looked thrilled to be celebrating with her brother.
6

He Also Made Some Offensive Comments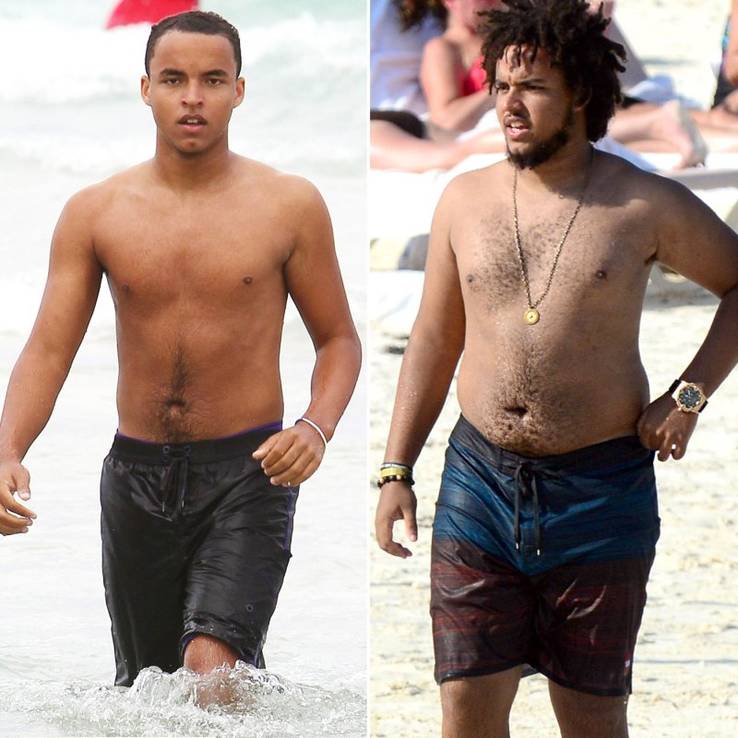 Now, we are not going to judge Connor Cruise for the things he said and did in the past and especially before he was of age. I mean, we've all done and said some crazy things before our 18th birthday, right? Well, with Connor it's a little different because he is the son of a huge Hollywood star. He reportedly made some homophobic comments after a Super Bowl game that didn't go too well with his publicist at the time, Todd Kim. It was so bad that the media even picked up on it.
According to Page Six, "Connor Cruise — a […] Patriots fan and the DJ son of Tom Cruise — lashed out at one of his reps. According to an e-mail forwarded to publicists by Krim, Cruise, 17, texted him back, saying, 'That was a gay […] tweet… You don't say [bleep] like that about my team the second they lose. Low."
5

He Tried To Follow In His Father's Footsteps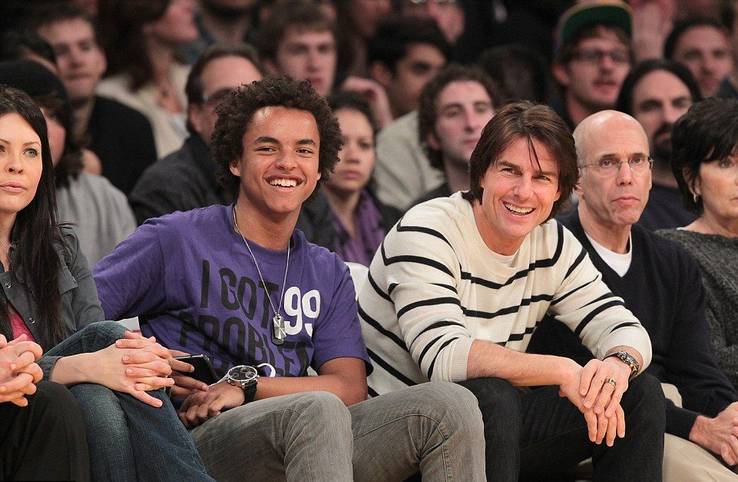 Right after actress Katie Holmes pulled the plug on her marriage to Tom Cruise back in 2011, Connor Cruise was by his father's side – all the time. Wherever Tom went, Connor supported him in a very public way. It was also pretty obvious at the time that he was trying to follow in his father's famous footsteps. At least, that's how it appeared in public.
For some reason or another, the public appearances fizzled out as Connor took a backseat whenever his father decided to be in front of the cameras.
According to Variety, Tom Cruise once said, "As a young actor, people were trying to define who I was before I really knew that for myself. But I still remember thinking, 'This is what I love doing, and I hope I'm going to be able to do it forever.'"
4

But He Can't Compete With His Father's Fame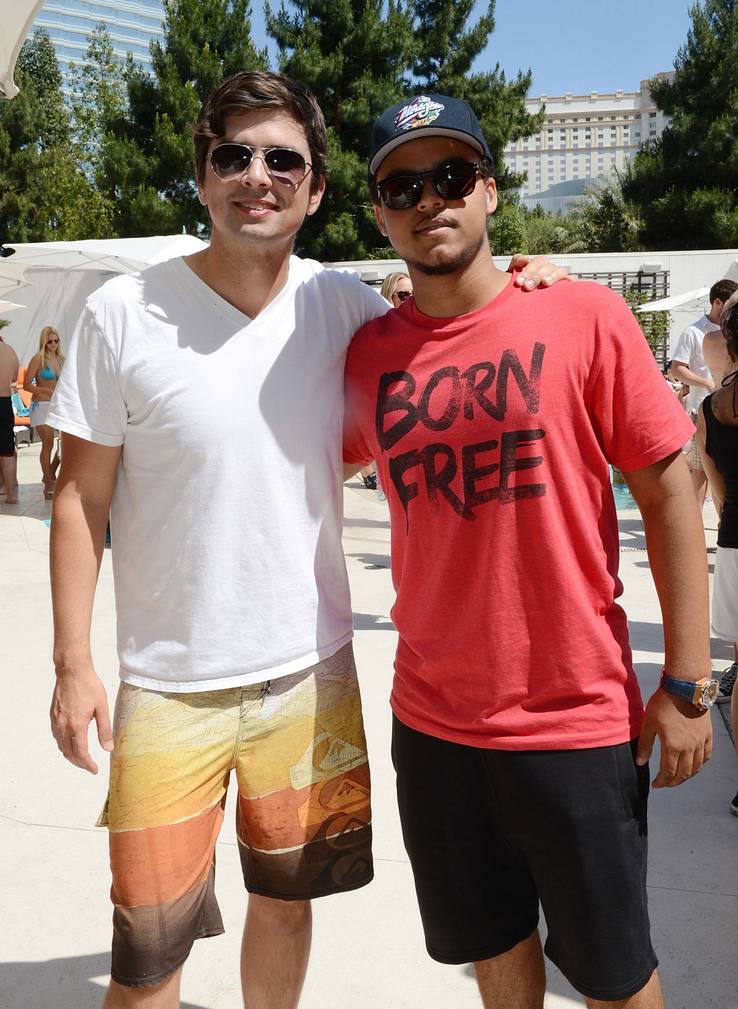 Sure, Tom Cruise has had plenty of ups and downs in his career. But doesn't everyone? One moment he's an A-list star and before he knows it, no one wants to be associated with him, mostly because of his bizarre ties with the Church of Scientology. But despite what is written about him, Tom still has a lot of pull and power in Hollywood. There's no denying that. And it might be the reason why Connor feels as though he can't compete with his father's fame.
According to the Hollywood Reports, Tom Cruise once put it this way, "I've never made a film that I didn't believe in, you know? However the picture turns out, I've always given everything to it. That's kind of how I approach life. I can't help it. There's no part-way with me on anything in any area of my life."
3

Hollywood Doesn't Want Him Either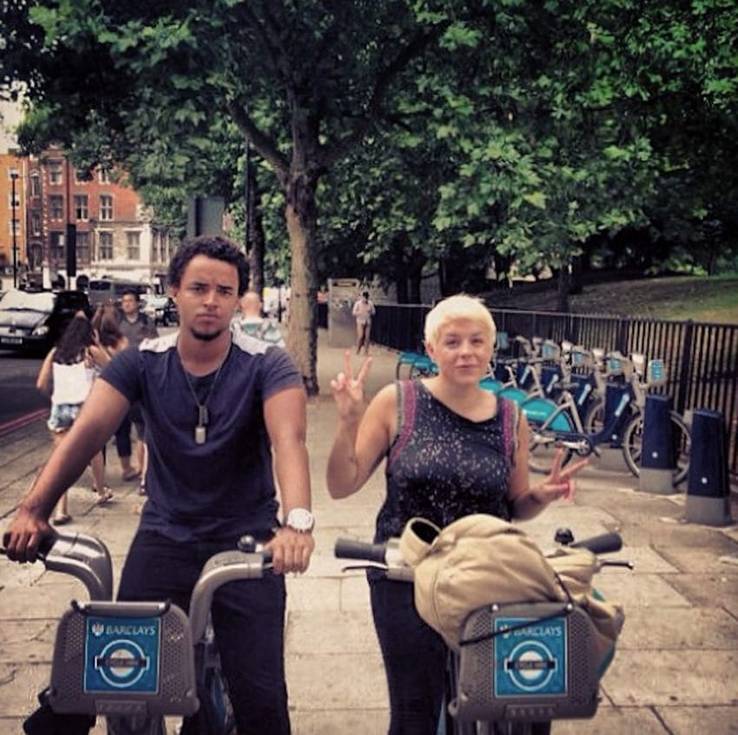 You'd think that being Tom Cruise's son would open up a lot of doors for you. But in Connor Cruise's case, that hasn't happened at all. He could easily become one of the biggest stars in the entertainment world, but something – or maybe even someone – has been holding him back. Maybe he feels intimidated over his father? No one know for sure, but it seems as though Connor might need an attitude adjustment, too. Apparently, he hasn't been making many friends in Hollywood, either – including his ex publicist Todd Krim.
Page Six reported in 2011, "Krim told us, "I did a lot for [Connor], and he was less than respectful and appreciative… I made a joke, and let's just say his reaction was not what I expected. It's disappointing when you think someone is one way and they turn out to be another."
2

But He Did Appear In Red Dawn In An Offensive Clip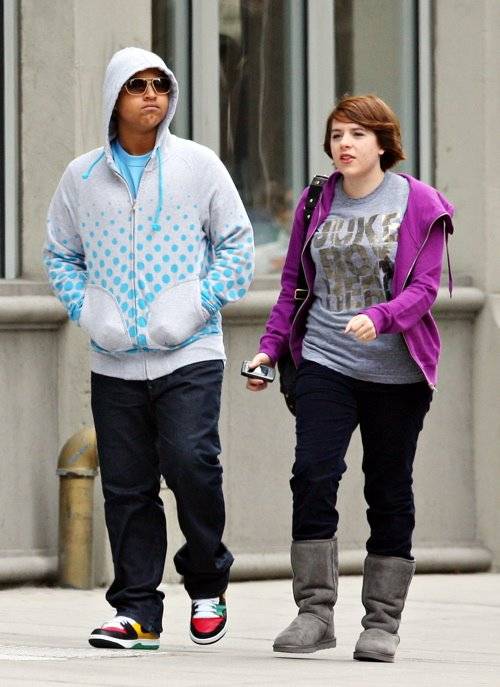 Connor Cruise has only been in a handful of films, most of which he only starred for a couple of seconds. The worst one though is a 2012 film called Red Dawn. Connor only had one line in the movie, which was critically panned across the board.
Here's what Celeb*tchy wrote in 2012, "Honestly, the point of this post isn't to bag on Connor Cruise. I feel bad for the kid (he's not even a kid anymore) for having such a [messed up], lift-obsessed father that pulled him into Scientology, so I won't say much more about him here. What does offend me, however, is that the remake originally cast China as the invading country but then switched the identity of the Chinese soldiers to North Koreans in post-production. Because, you know, all Asians are interchangeable like that, right?"
1

Is He A Fisherman Now?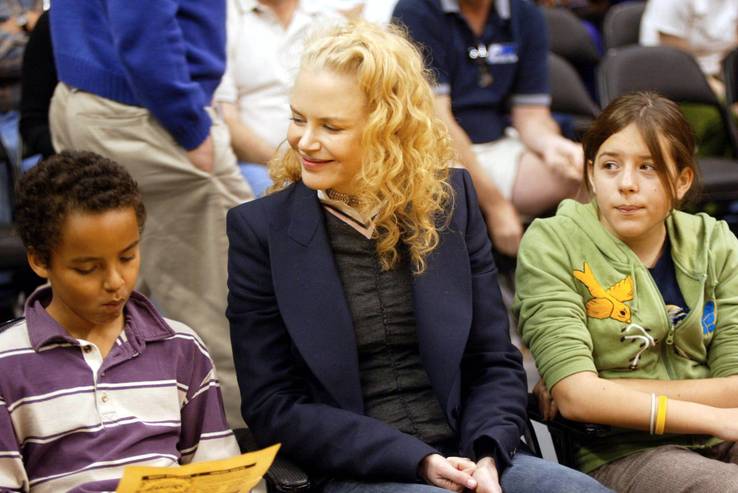 It's pretty obvious at this point that Connor Cruise doesn't have any interest in being a Hollywood star at the same caliber as his famous father, Tom Cruise. And sadly, it doesn't look like his career as a celebrity DJ is taking off, either. And now there are reports that suggest Connor wants to be a fisherman. Yes, as in actually catching fish in the sea. We are not making this up, people.
Radar Online reported, "Tom Cruise and Nicole Kidman's adopted son starts his days scrubbing foul fish guts off a boat deck and then works for peanuts filleting finny critters caught by tourists who have no idea he's the son of Hollywood royalty! Connor Cruise, 23, has snubbed showbiz and jettisoned his career as a dance club DJ to work as a deep-sea fishing deckhand for 2 Shea Charters in Clearwater, Florida."
Source: Read Full Article