Can you believe that it has basically been four months since Kylie Jenner's surprise baby announcement? Who could forget that on February 4, Super Bowl Sunday, Kylie shook the world when she confirmed that she had, in fact, been pregnant, just like everyone had suspected, and that she had just welcomed a baby girl with Travis Scott named Stormi Webster.
Kylie posted a sweet video, giving fans an update on what the nine months of her pregnancy were like, how she was preparing to be a mom, etc. Since she has had the baby, she has jumped back on social media like she was never gone! And she has not hesitated to share some snaps of Stormi for her fans to see. However, don't get it twisted; Kylie has strict rules when it comes to photographing her daughter, taking her out in public, or having anyone to the house to see her, for that matter.
Kylie may have been destined for motherhood, according to her family and friends, but she has certainly become one overprotective mom during these first few months. Surely, her baby's health and happiness are her number one priority, but is she going a little overboard with some of her rules? Here are 15 unusual parenting rules Kylie Jenner uses to raise Stormi.
15

Stormi Stays Away From The Public As Much As Possible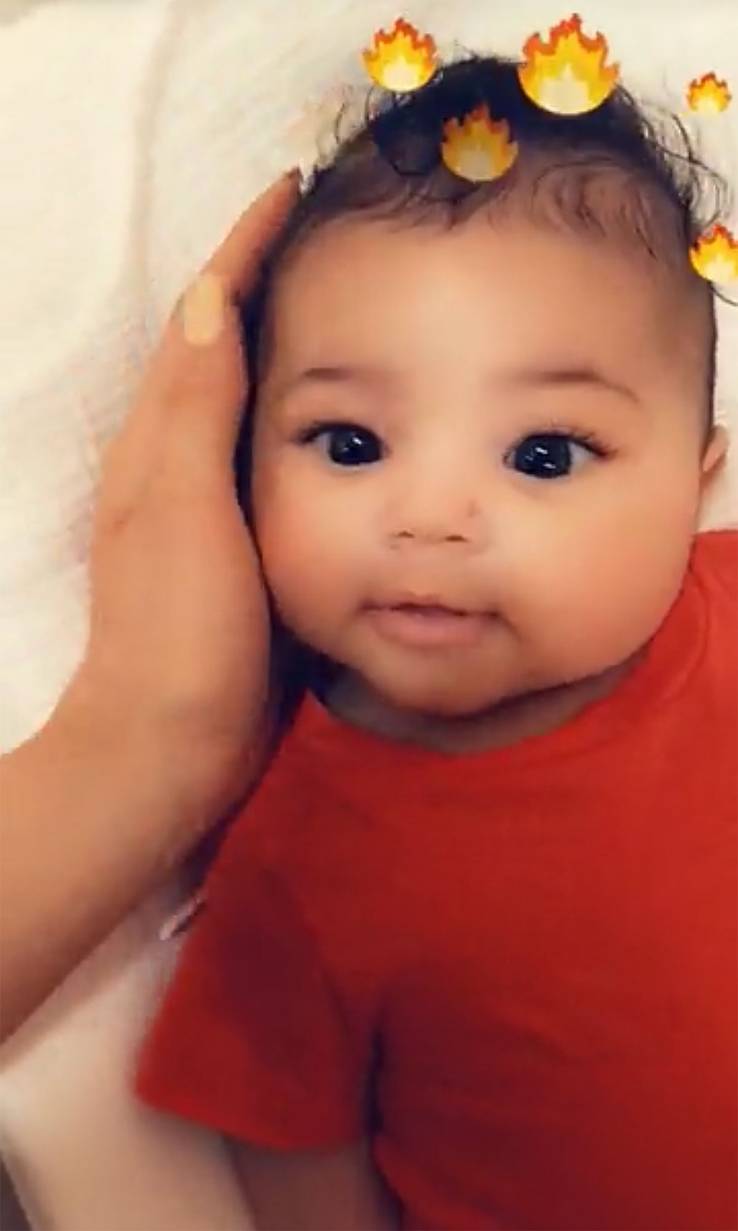 Kylie Jenner is a very public figure, and when she disappeared from social media during the nine months that she was pregnant with Stormi, her fans freaked out. Now that little Stormi has arrived, Kylie may be back on social media, and she may even share a few cute snaps of her baby with her followers, but other than that, Stormi will remain out of the public's eye as much as possible. In fact, Kylie even made it a rule that Stormi is to stay indoors — for her health and to keep her sweet face out of the tabloids. This makes sense, as Kylie's life has often been invaded by the paparazzi.
Her own baby shower was crashed by the paparazzi in helicopters. She probably does not want this kind of life in the spotlight for her baby, at least, not yet. However, Kylie is not going to be able to hide Stormi away from the public forever, so we'll see how long this lasts.
According to The Sun, Kylie has become a complete "germaphobe who won't take her baby, Stormi, outside." She also demands that all visitors come to her place. Little Stormi will not be making any house visits or having any playdates anywhere else anytime soon.
14

Anyone Who Touches Stormi Must Be Fully Sanitized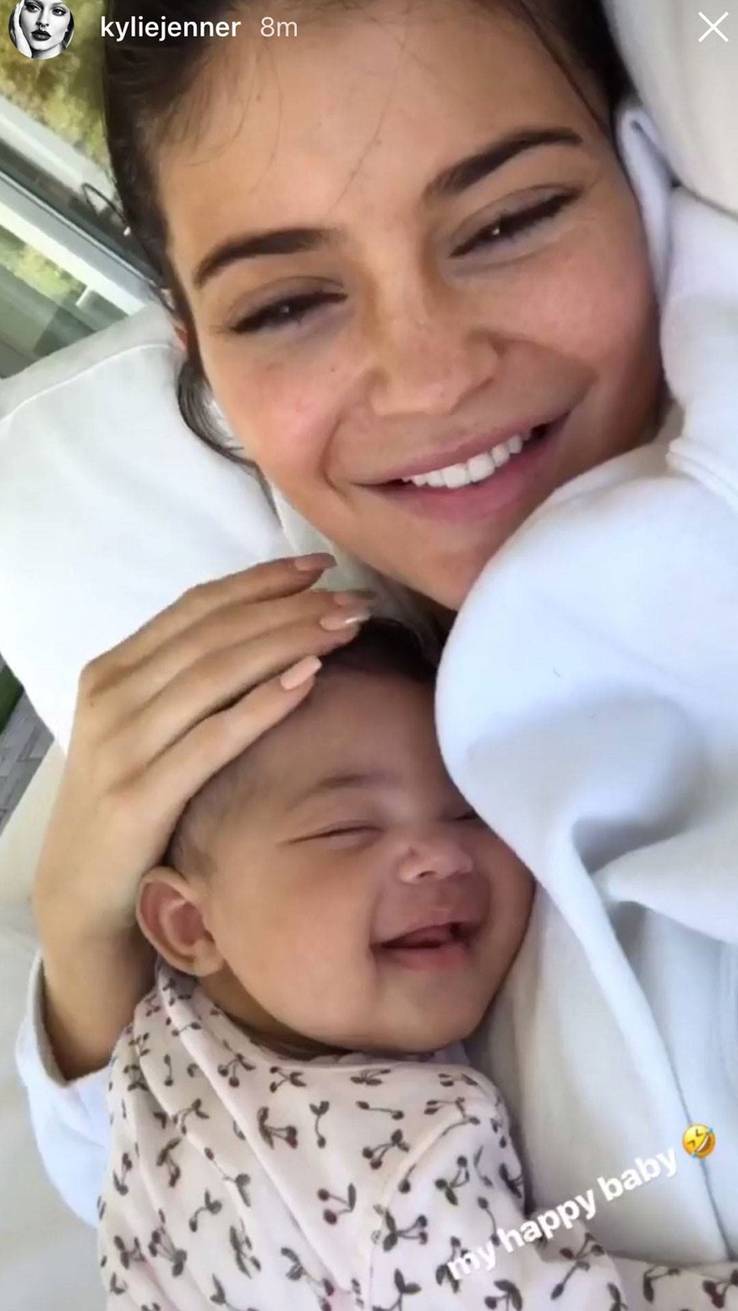 Speaking of being a germaphobe, Kylie is extremely particular about her guests completely sanitizing themselves, and even wearing medical gear, to hold her child, including her many nannies. In order to keep her baby girl out of "harm's way," Kylie is "being very careful about keeping the baby healthy and indoors," according to The Sun. An insider revealed, "She's devoted to keeping her little girl safe and happy in her private space."
She wants to avoid Stormi being exposed to anything that could make her sick or negatively affect her development. It seems like the 20-year-old is already becoming quite the overprotective mother.
Another insider revealed that if any guests wanted to cuddle the infant, "Kylie got boxes of medical masks for people to wear around Stormi because she doesn't want her exposed to any germs, she's still so brand new." The Lip Kit mogul and her baby daddy, Travis Scott, even posted a photo on Instagram, posing with the medical masks on. While this seems a bit excessive, it makes sense as to why Kylie is feeling so guarded and wants to keep her baby in a bubble. She has seen first-hand what public attention and scrutiny can do, and she just wants to enjoy being a new mother and keep her baby healthy.
13

The Nannies Do Her Dirty Work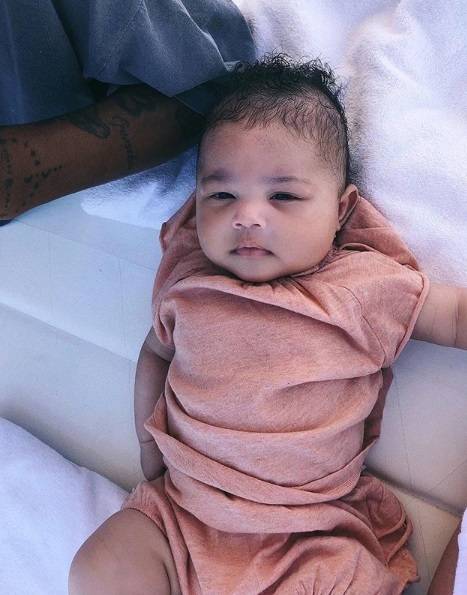 You didn't think Kylie Jenner was changing diapers with those claw-like talons on her hands, did you? Of course not, because, we're not even sure how she does anything with those stiletto nails at all. Kylie was undoubtedly scrutinized harshly on Instagram when she posted a photo, holding her baby, and her fans immediately questioned how she could properly care for her child with long nails like that.
Just like her older sisters, Kylie has a team of nannies standing by, waiting to do her work for her. Her sister, Kim, has been accused of pretty much using her kids as an accessory and handing them off to the nannies as soon as they get fussy, or you know, start behaving like children.
Kylie also doesn't have too much help from Stormi's father, Travis Scott, who has made it very clear that he will not be putting his career on hold to be a father to their daughter. He'll pop up when he can, but he is not much of a support system for her, leaving Kylie to rely on her nannies. She has also jumped back into her Kylie Cosmetics business full-time, having already launched a collection in Stormi's honor, so this busy mom definitely needs the nannies around to do the dirty work.
12

Stormi Eats A Vegan Diet Only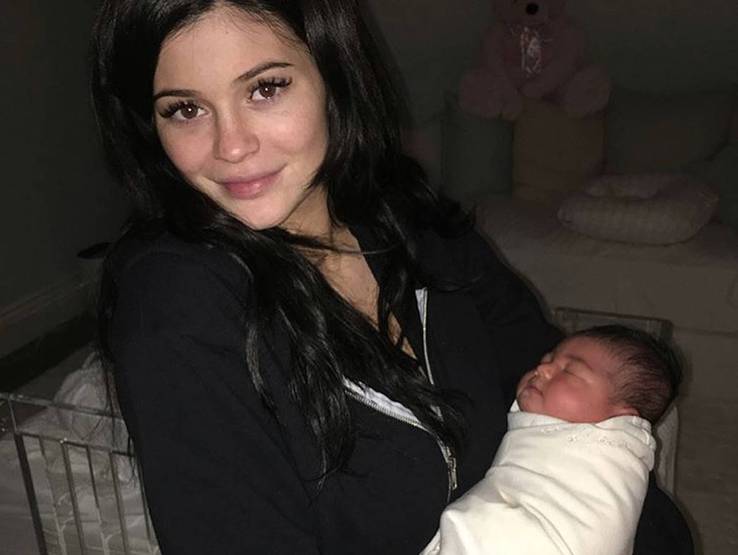 It looks like big sis, Kourtney Kardashian, has started to wear off on the 20-year-old, as Kylie has decided to raise her daughter vegan. As fans of Keeping Up With The Kardashians will know, Kourtney is extremely into living a healthy lifestyle, and you will often hear her young children asking whether or not something is gluten-free before eating it. No doubt, starting your kids off eating healthy is a great idea because maybe they will never form unhealthy eating habits as they age.
Even before she got pregnant with her daughter, Kylie was dabbling in the vegan lifestyle, posting a photo to her Instagram of vegan tacos saying, "going to try this whole vegan thing."
Kourtney and her family have also gone dairy-free, something that she admitted to struggling with at first, but now, she has said that she has noticed that her kids' behavior has improved tremendously. It will be interesting to see if Kylie keeps up with this vegan lifestyle for herself and for her baby and whether she starts to introduce new dietary trends, too. The healthy diet seems to be working wonders because Kylie lost her baby weight in a record amount of time, and her figure looks fabulous.
11

Kylie Is In Control Of Everything Stormi-Related, Not Travis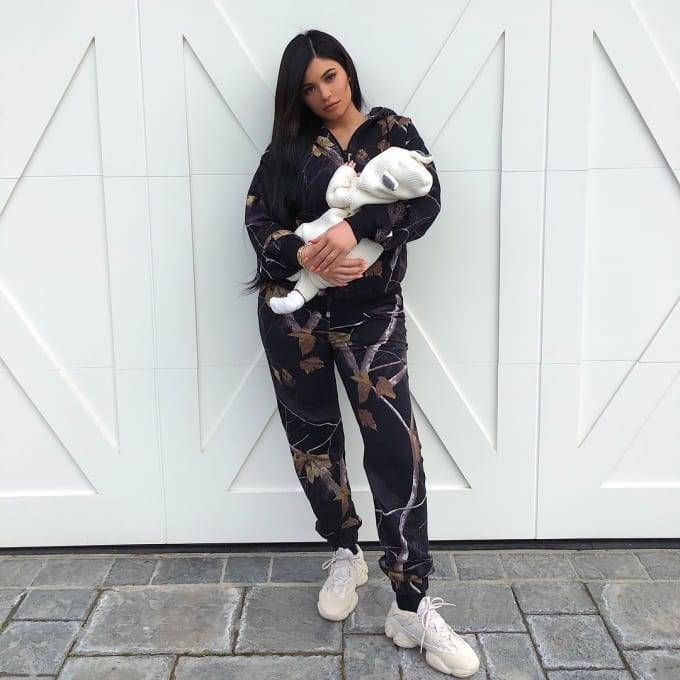 Like we mentioned, Travis Scott has not been the most present father in the world since his daughter was born. I mean, he was hardly around at all while she was pregnant. Travis and Kylie had only been dating for a few months before she got pregnant, which did not really leave them much time to get to know each other. Regardless, they are still together, and they are attempting to co-parent. However, do not get confused — this is Kylie's baby. Kylie makes the rules, Kylie sets the schedules, Kylie decides what she will eat, what she will wear, and when she will go to sleep. Stormi is living in Kylie's Hidden Hills mansion, and Travis visits them there whenever he has time off. So really, what are Travis' responsibilities here?
According to insiders who are close to Kylie and Travis, her demanding and controlling ways are actually causing a rift in their relationship. This behavior apparently began even before the baby was born, according to Hollywood Life: "They both have strong opinions about the name of their baby but Kylie refuses to compromise with Travis at all. She has a few names picked out and she is being stubborn with Travis who does not agree with her choices."
10

There's A VIP Guest List To See Stormi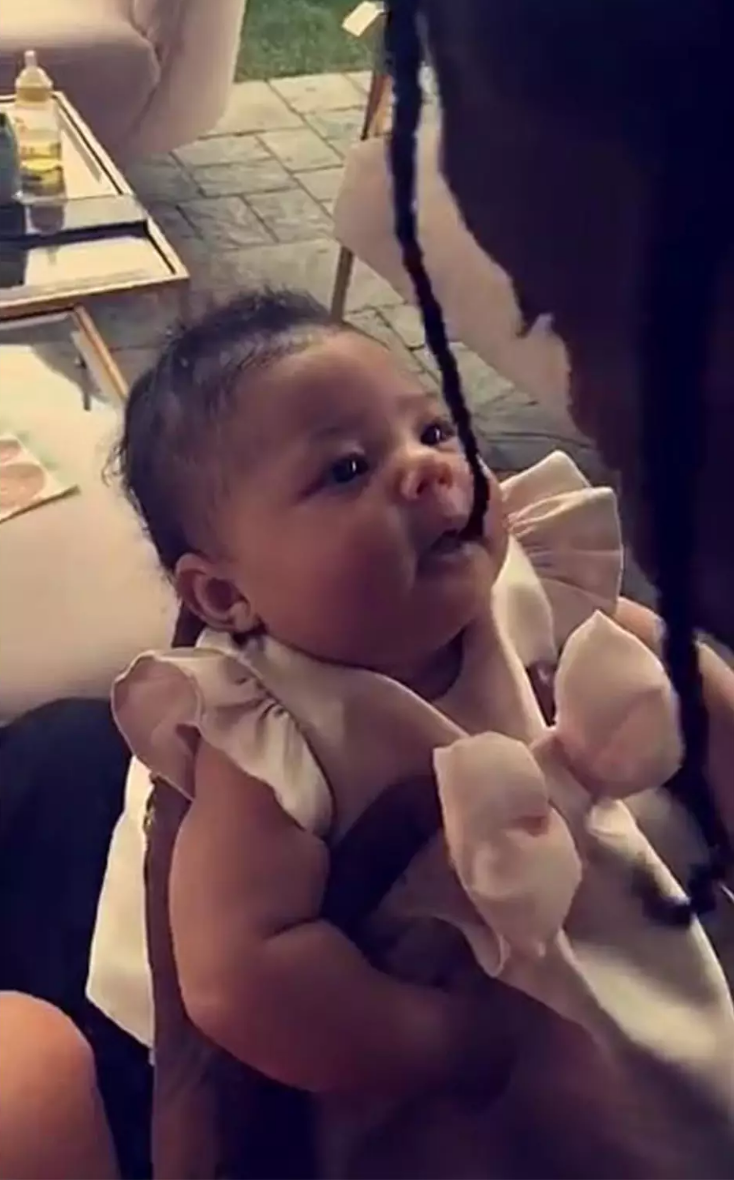 Sweet, little Stormi already had a VIP guest list of people waiting to come and meet her for the first time. However, Kylie has very strict rules about who can see her baby girl, and she is not willing to compromise. Unless Kylie gives it the okay, you're not getting in to see Stormi. According to Harper's Bazaar, Kylie "maintains a very strict guest list." The only people that have met baby Stormi Webster have been Kylie's immediate family members, Kendall Jenner, Kim Kardashian, Khloe Kardashian, Kourtney Kardashian, Rob Kardashian, and their mother, Kris Jenner. She also introduced Stormi to her father, Caitlyn Jenner's, side of the family.
Stormi also has plenty of cousins who can't wait to play with her. She posed for a sweet photo next to her half-brothers, Burt and Brandon Jenner, along with their children.
Caitlyn has been somewhat estranged from the Kardashian/Jenner family for some time now, but Kendall and Kylie have always remained close to their dad. The only people who have been lucky enough to pose for a photo holding Stormi have been Kylie's sister, Kendall, her best friend, Jordyn Woods, and her grandmother, MJ. Kylie is being very protective about how often she allows her daughter to be photographed.
9

A Multi-Million Dollar NDA For Visitors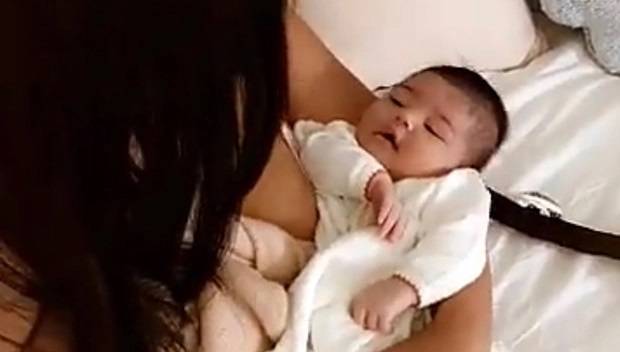 If Jenner does decide that you make the cut, before you even get anywhere near her daughter, she will make you sign a multi-million dollar non-disclosure agreement. To be exact, it's a $10 million agreement. If you say reveal any private information after seeing her child, you will be held accountable. This makes sense, as Kylie wants to keep her daughter out of the public eye as much as possible, but where does she draw the line? Are family members required to sign this non-disclosure agreement?
She made this rule to prevent people from selling stories about her or her daughter, but surely, her family and close friends would never betray her. Kylie kept her pregnancy a secret for the entire nine months, so we can assume there were probably some NDAs involved there, especially with her staff, and her family and loyal friends remained tight-lipped the whole time.
According to People, Kylie Richards revealed to Bravo's Andy Cohen that she had known about Kylie's pregnancy and when asked whether she had to sign an NDA, she replied, "Friends just don't do that kind of thing." So, most likely, these non-disclosure agreements are meant for Kylie's employees and people outside of her close, inner circle.
Featured Today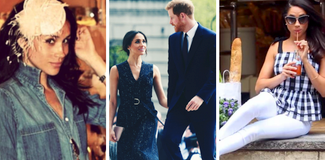 20 Royal Perks Meghan Markle Will Enjoy After Getting Hitched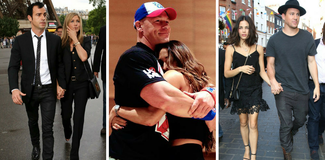 10 Celebs Who Dropped Their Partners This Year (And 10 Who Might Regret It)

12 Marvel Actors Who Are Actually Tough (And 12 Who Are Total Softies)

8

A Metal Detector And Pat-Down For All Of Stormi's Guests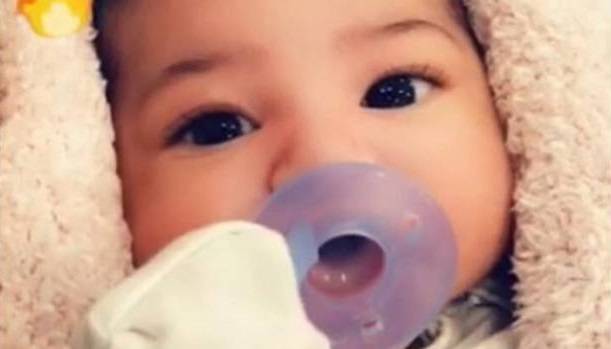 Oh, did you think you could get in to see Kylie after sanitizing yourself and signing a multi-million dollar non-disclosure agreement? Absolutely not. Stormi's visitors must also walk through a metal detector and be pat down. Ever since her sister, Kim Kardashian's, robbery in Paris, the Kardashian/Jenner clan spare no expenses when it comes to security. There is no price that is too high to pay in order to keep your family safe.
Kylie's security team has raised the bar so high, that even Kylie had trouble getting into her own home at one point.
She revealed on Snapchat to her fans, "So I just pulled up to my gate and I was like you know the normal routine — 'Hey it's Kylie Jenner…' [The security guard], you know, waits for the gate to open and he was like 'Are you with Kylie Jenner?' I was like, 'Oh, no. It's THE Kylie Jenner.'" She joked that maybe her platinum blonde locks had something to do with the mix-up, but hey, it's better to be safe than sorry. I am sure there a lot of Kylie Jenner impersonators out there, and I wouldn't put it above them to try and sneak into her house. Kylie is not taking any chances!
7

Only Kylie Can Snap Stormi On Social Media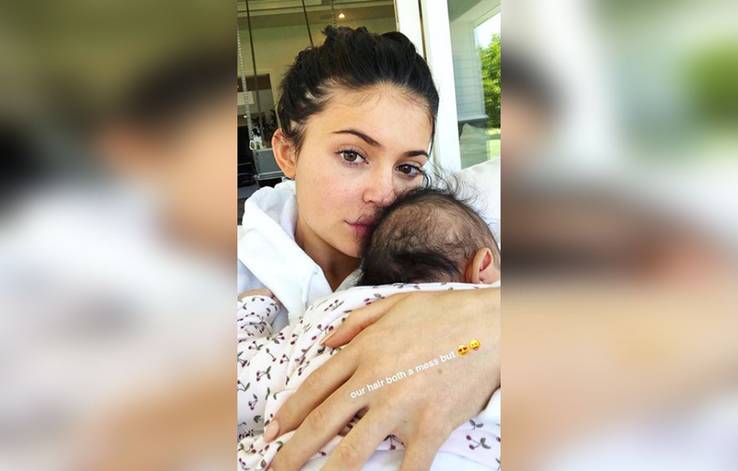 As previously mentioned, the only people who have gotten to take photos holding Stormi, besides her parents, have been Kendall Jenner, Jordyn Woods, and Kylie's grandmother, MJ. It is important to note that none of these people shared these photos on their own social media pages. Kylie is the only one that is allowed to share photos of her daughter on social media, and she is going to make sure it stays that way as long as she has anything to say about it. Even momager, Kris Jenner, has not posted a public photo of her with her new granddaughter. She has not even reposted any of Kylie's photos, like she did with Kim's photo of her new baby, Chicago.
If Stormi Webster is destined to be a social media star, Kylie will make sure it happens her way. Kylie has certainly not been shy about sharing photos of her daughter on Snapchat and Instagram, but she wants to make sure that she is the only one posting them.
She has posted adorable mommy-and-me selfies, precious videos of her daughter giggling, and her fans can't get enough! They love seeing Jenner come into her new role as a mother. Because Kylie shared so much of her life before Stormi was born, people expect her to be just as open now, hopefully, nothing happens to deter her from continuing to share sweet snaps of Stormi as she grows up.
6

Luxury Vacations Are Already A Way Of Life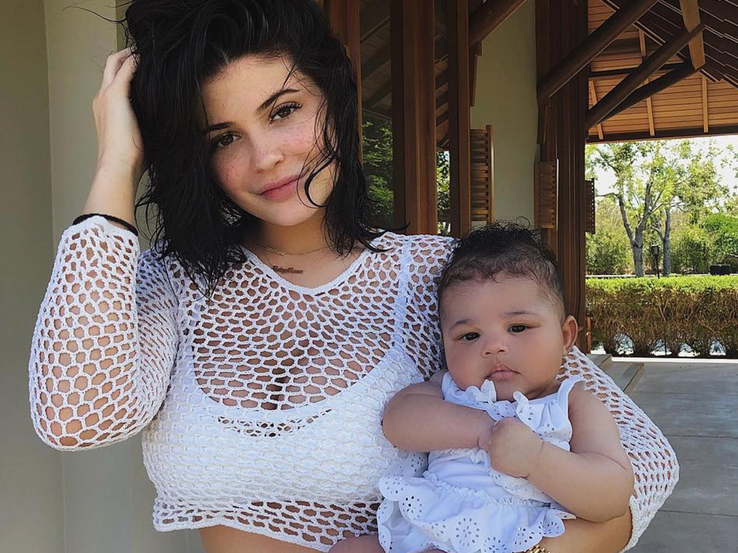 How old were you when you went on your first vacation? Either way, it most definitely was not as luxurious as Stormi's first vacation to Turks and Caicos at just a few months old. This little tot is already being spoiled rotten, and while the vacation was likely more of a getaway for Stormi's parents, she was still treated to first-class service. To celebrate Travis Scott's birthday, Kylie jetted him and their daughter away to the tropical islands of Turks and Caicos, and they stayed at the same hideaway location, the ultra-lux Amanyara resort, that her sisters, Kim and Kourtney, had stayed at just weeks before.
The couple enjoyed their time off in a multi-room villa with private swimming pools overlooking the ocean. According to the resort's website, guest pavilions have a starting price of $1,800 per night, and we're guessing that Kylie got the best of the best accommodations for her baby daddy's birthday.
A representative told People, "Our resorts are all about privacy, peace, and intimacy." Vacations like this will soon become a normal part of life for Stormi. With parents as rich as Kylie Jenner and Travis Scott, she'll be jetting off to exotic and exciting destinations multiple times a year.
5

Good Vibes Only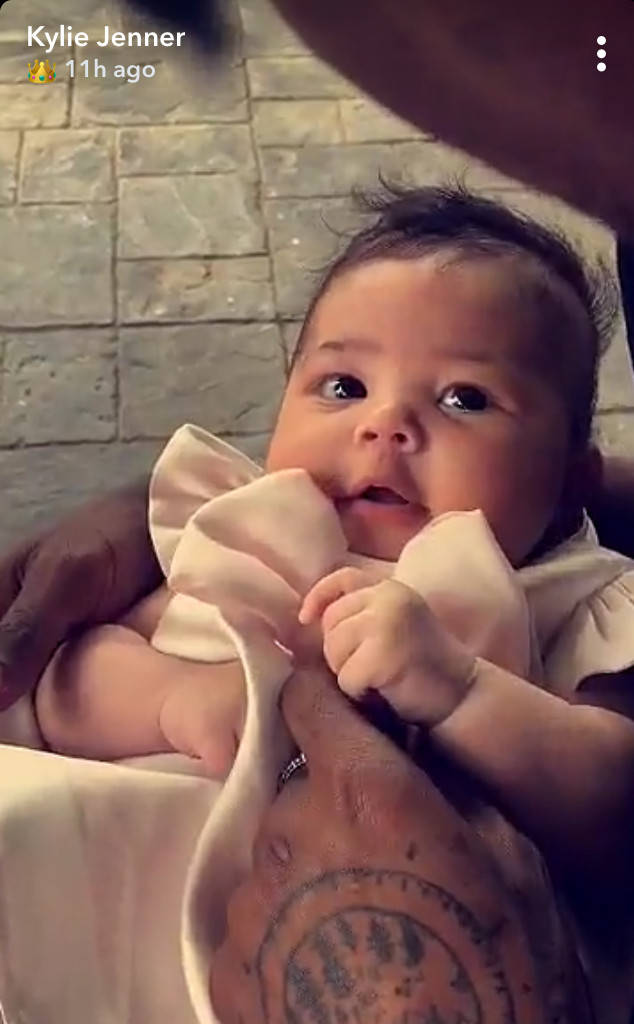 Kylie Jenner wants to make sure that she raises her daughter right. Why else do you think that she disappeared from social media for nine months? She told her fans that she wanted to bring her daughter into the world in "the most positive, stress-free, and healthy way [she] knew how." Pregnancy and motherhood have totally changed her life, and now, she wants to make sure that she provides her daughter with the best life that she can. An insider told Cosmopolitan, "Kylie's priorities have really shifted over the past nine months, she's matured a lot, and her focus now is on being a mom and working hard to provide for her daughter."
She does not want the bad energy that public scrutiny can bring, and she is not allowing it around her daughter. Good vibes around Stormi or get out — she's not playing around here. Babies surprisingly pick up on a lot, including the energies of people around them. Kylie is a natural nurturer and she has loved every step of motherhood so far, she just wants to make sure that she stays on a path of positivity for Stormi's sake. Stormi has improved Kylie's life in so many ways, she just wants to make sure she can do the same for her daughter.
4

A Trendsetting Baby From Day 1
Naturally, people expected that the trendy Kylie Jenner's baby would be decked out to the nines— and they were right. Stormi Webster's closet is probably more impressive than most of our own, and she is only a few months old. Plus, she is going to grow out of clothes faster than Kylie can buy them. Regardless, Kylie has her daughter dressed from head to toe in designer threads. A few weeks after Kylie announced Stormi's arrival, she shared pictures on Instagram of $1,000 white, high-top baby sneakers that the designer, Giuseppe Zanotti, gave her. The shoes had Stormi's name handwritten on the side, which made for a unique touch.
Stormi will be in good company because her cousins, North, Saint, and Chicago West, Mason, Penelope, and Reign Disick, Dream Kardashian, and True Thompson, are all dressed in the most expensive children's fashions that money can buy. People are loving keeping up with the adorable outfits that Kylie has been dressing her daughter up in. As she gets older, the ensembles will undoubtedly become cuter and cuter. North West is always spotted wearing mini-me versions of her mother's outfits. It will be interesting to see if Kylie's style rubs off on her daughter. We definitely have a little fashionista in the making.
3

No Group Photos With Stormi
We've already established that Kylie Jenner will be the only one posting photos of her daughter on social media. With that, means that Kylie is also opposed to allowing her daughter to participate in group shots. Anyone who watches Keeping Up With The Kardashians will know that the family has an annual "Kristmas Kard," which they all typically appear in. After Kylie did not appear in last year's card, people were convinced that she was, for sure, hiding a pregnancy. Now, this year, it is possible that she may return for the family card, but it is not likely that baby Stormi will be a part of it.
Grandma, Kris Jenner, should not get her hopes up about taking big family photos because Kylie does not want her baby to be in them. Maybe she will ease up on this rule as her daughter gets older, but for now, she is being strict with this rule and will not allow anyone to photograph Stormi in a group shot. After Kylie introduced Stormi to Caitlyn Jenner and her side of the family, people were hoping to see a photograph of her and Stormi together with all of her half-siblings and their children, but she never posted anything.
2

Mom Needs Time Off, Too

Being a new mother can be completely overwhelming, add on the fact that she is only 20 years old and one of the biggest celebrities in the world, and she definitely has her hands full. However, people criticized Kylie when she was spotted just a month after giving birth partying it up in Miami with her baby daddy, Travis Scott, according to People. Now, people had a problem with this for a number of reasons — she was underage, she was a new mom, and her baby was nowhere in sight. It was probably unfair for people to lash out at her for taking a day off from motherhood, but it did seem like she had just jumped back into partying.
After that, she laid low for a bit and focused on her daughter, but when Coachella rolled around, she was ready to get out and have a fun time. People reported that she attended a few parties with her boyfriend. One of the parties was the BMWi presents Poppy pop up, which was held to promote her Kourt X Kylie Makeup collection, so technically, she snuck some work into her day of festivities. Regardless, she should be allowed to take some time off and have some fun once and a while without people slamming her in the press.
1

A Billionaire Mini-Kylie In The Making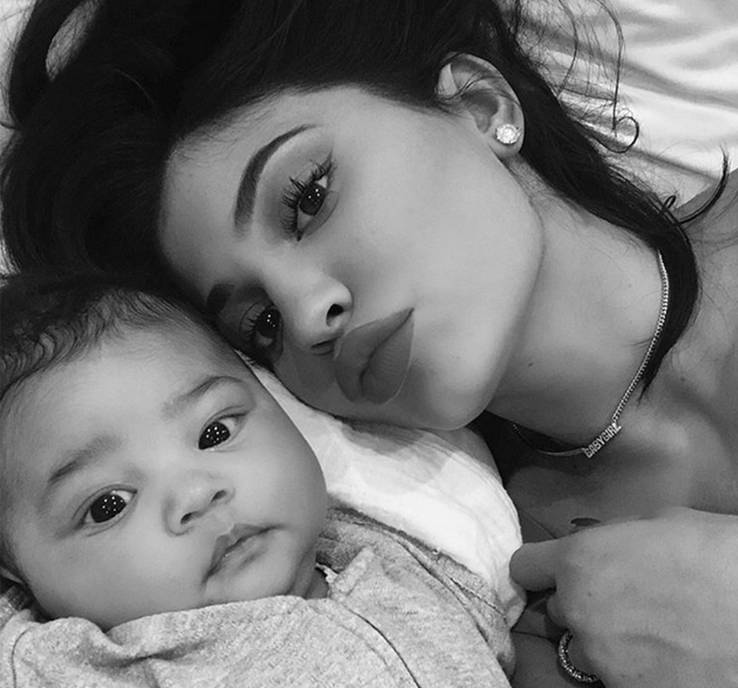 Say what you want about the Kardashians and the Jenners, but they know how to make money, and they know how to stay relevant. You just can't argue with that. At just 20 years old, Kylie has her own successful company, Kylie Cosmetics, which is estimated to earn a billion dollars by 2022, according to Fortune.  She also rakes in the cash for her social media endorsements. Needless to say, Kylie is pretty much set for life — but that doesn't mean she is going to slow down. She is going to make sure that her company grows, along with her celebrity status, and that her new daughter will be comfortable.
Kylie even purchased an additional mansion in Hidden Hills, directly next door from her current multi-million dollar mansion, so that she could continue working on growing her business, Kylie Cosmetics, while staying close to her daughter. Sources have also revealed that Jenner has already set up a trust fund for her daughter, so yeah, she is going to be spoiled rotten. But, hopefully, Kylie will teach her daughter how to become as successful and driven as she is one day and not just give her daughter everything and anything that she asks for.
Source: Read Full Article