The iconic fashion house Hermès is a winner among the rich and famous; there are countless celebrities and Hollywood heavyweights who own numerous Hermès purses. Matriarch of the Kardashian family, Kris Jenner, has a room in her lavish home dedicated solely to her iconic Birkin purses. However, unless you are a fashionista and have a taste for posh designers, you probably would not know just how much a Hermès bag costs — let us inform you that a home or car can be purchased for about the same price.
The Hermès Birkin bag, for years, now has been dominating fashion magazine covers and is splashed all over social media with the most famous celebrities elegantly swaying them on their arms. There are so many other top-notch designers out there, so what is it that makes a Hermès Birkin bag so special and so pricey? The design is instantly recognizable against their competitors, they use exotic materials to craft their bags, like crocodile skin, and the perfect craftsmanship on each bag is instantly noticed — each bag looks like a piece of art. Their reputation is reliable and genuine, and people are now purchasing the bags as investments. Thanks to Sex and the City, Hermès Birkin bags have since become high in demand and here is a list of the most expensive pieces sold by the iconic Hermès.
20

Wanted: A Hermès Saddle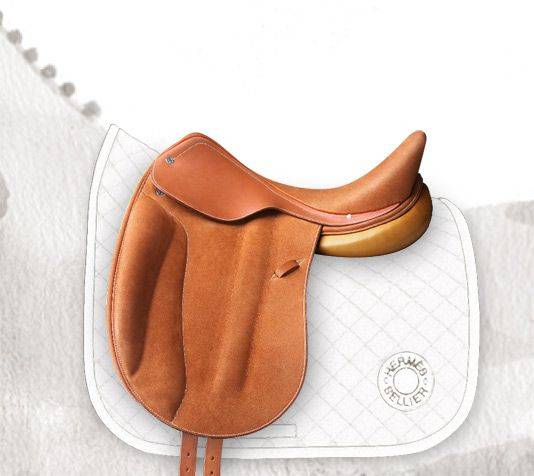 Are you a cowboy or cowgirl? Do you enjoy riding a horse? If so, then why not think of dishing out $10,000 to get your hands on a limited and ridiculously priced saddle? Yes, Hermès was initially a brand that was founded for equestrian equipment, but who wants to put such an expensive and limited item that is bound to get dirty on a horse? We guess if you have the extra cash, you can spoil yourself and your horse like many others have.
19

All About That Gold
As simple as Hermès styles can be, they do not shy away from crafting items bearing hefty price tags. Evidently, because they are known for their exclusivity, they know people out there will collect their items, and it is the same for Hermès jewellery. Once an A-lister or elite person is obsessed with a brand, they will buy everything the brand offers, so it is not shocking that a basic gold necklace made of 18-karat gold 17 and 3/4ths of an inch would sell for $27,400.
18

Birkin Handbags Started At The Top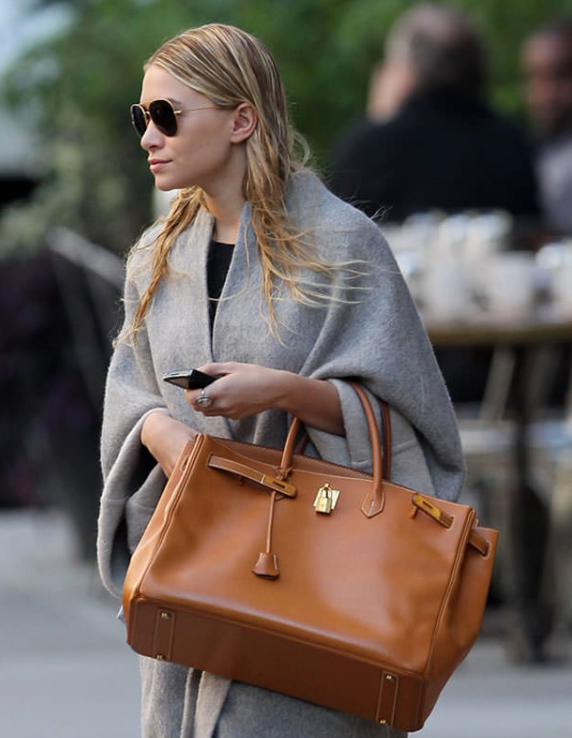 With record-breaking sales around the world, there is no slowing Hermès down and people are bound to continue paying out-of-this-world prices to sway a Hermès on their arm. When Hermès first started auctioning off their admired items at Christie's, they were already at the top, as they easily sold a limited-edition tri-colour ostrich ghillies unique Birkin for $42,000 — and we are talking back in 2014. The item was the highest seller, and that was the beginning of the high demand for the limited beauties.
17

A Purse For Astronauts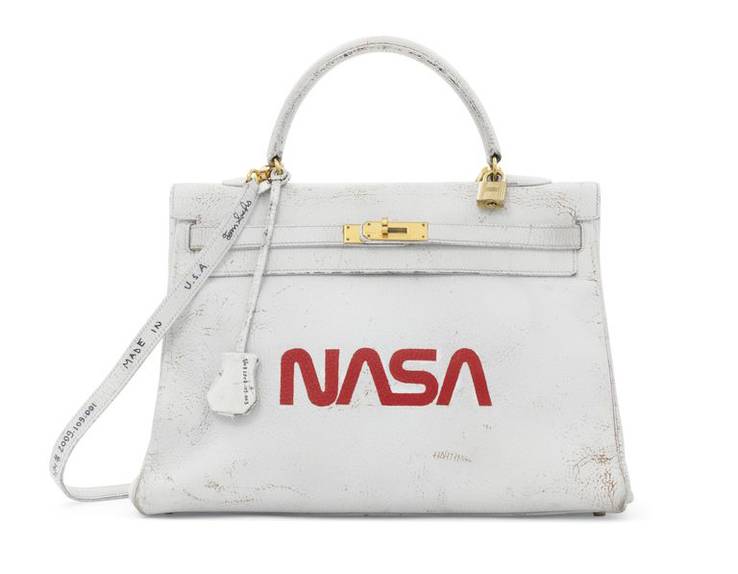 If you're a NASA enthusiast and wanted to own particular merchandise, Hermès, once upon a time, crafted a unique white purse with the label NASA printed across by Tom Sachs. This vintage item was auctioned off, and evidently, there was someone ready and willing to buy it. Because the piece is discontinued, paying $62,000 for the Micro Mini Hermès Kelly 15s was certainly no biggie. There is a hype around investing in Hermès purses, so whatever item one can grab, they will.
16

The Hermès Croc T-Shirt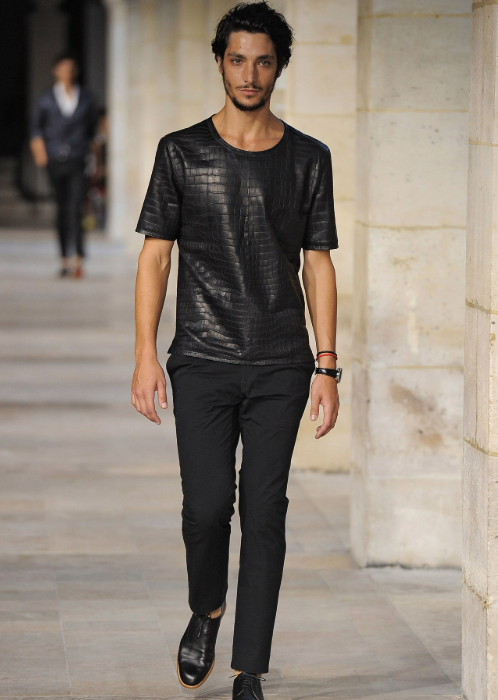 The supreme quality of Hermès pieces means that you must be willing to pull out loads of Benjamins to attempt to get your hands on an item from the luxurious brand. However, it is not just the Birkin bags that are sold for record sums of money, other pieces from Hermès do too, like this runway t-shirt from the Hermès Spring 2013 collection. Hermès, obsessed with crocodile, crafted a croc t-shirt for men, evidently made from crocodile skin, and sold it for $91,500.
15

A Hermès Blue Is A Different Shade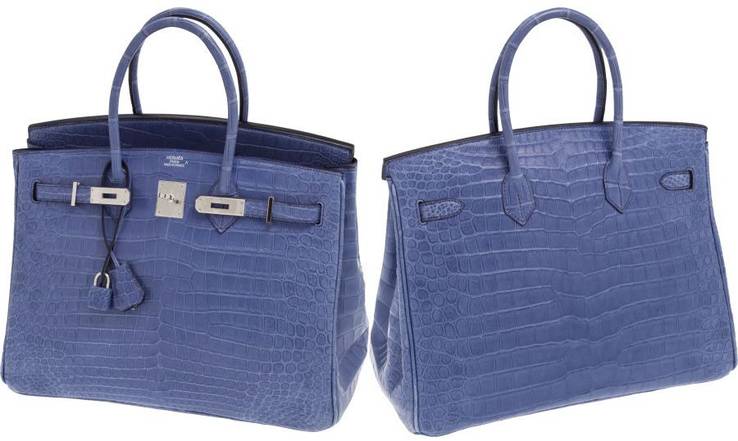 Luxury buyers definitely have a thing for Hermès, and since they can afford the premium craftsmanship bags, we do not blame them. The elite craftsmen with extensive experience that work to create these masterpieces know exactly what they're doing since they are easily making the rich buy into their rarity. However, it is not always diamond purses that posses high-maintenance people to buy a Hermès Birkin, as the bright and unique colours of the crocodile skin, like this Brighton blue Porosus, also do. This goodie sold for $113,525.
14

Simple And Sweet Sells Too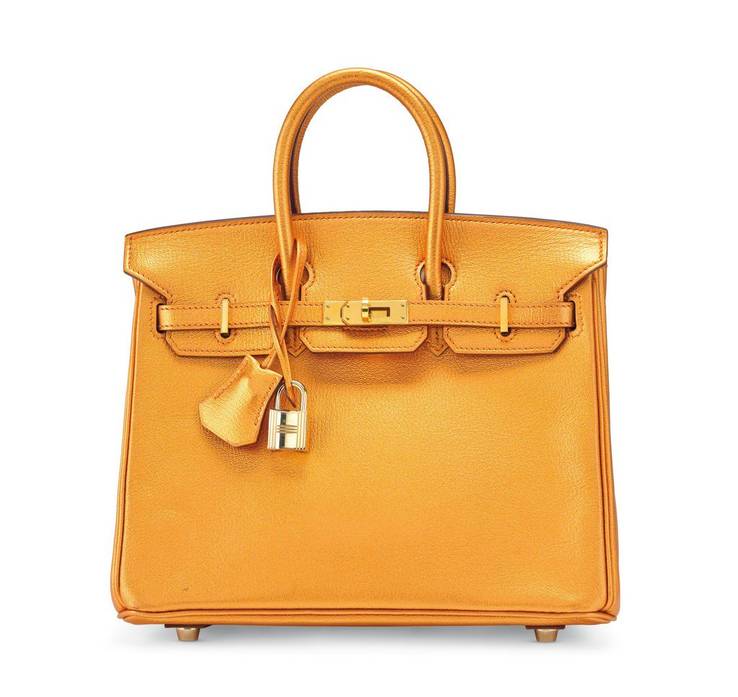 The steady value growth for Birkin handbags keeps on rising significantly, so it is no surprise that these limited and unique bags are auctioned off for way more than the original selling price of the item. Women who buy a Hermès use it as a symbol of power and self-expression and they are totally entitled to since only 1% of people can afford these bags. Nothing is as alluring as a simple and vivid Birkin, which is certainly why the metallic bronze chèvre leather Hermès Birkin was auctioned off for $117,000.
Featured Today
25 Long Lost Ancient Items That Were Discovered (And Their Worth)

25 Of The Most Expensive Sneakers Money Can Buy

Roman Abramovich Owns A $1.5 Billion Yacht: 20 Images That Show Money Is No Object For Him

13

Black And Classic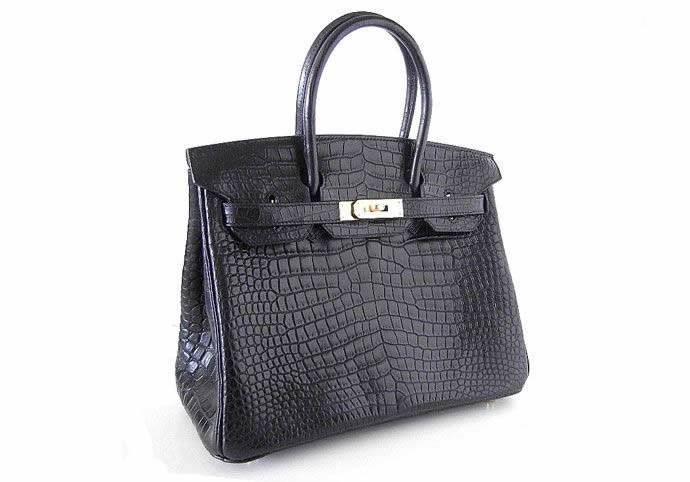 If you are wondering where the famous and posh name of the most sold Hermès bag comes from, the French fashion house named it Birkin by paying homage to French actress Jane Birkin. The name is as unique as the handbag itself and the simplicity of it allows one to recognize the model without a logo plastered on the purse, making it extremely classy and elegant. That being said, the Hermès Matte Crocodile Birkin Bag in black was once able to sell at $120,000.
12

Hermès Bags Come In All Shapes And Sizes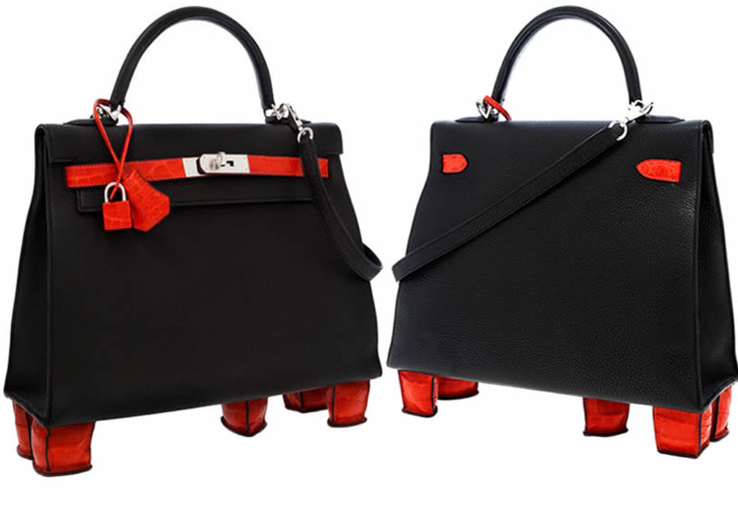 Hermès bags are rare, which is why people are phased and totally obsessed by them, leading many people to buy whatever they can to add to their collection. And if you want to invest your money, we suggest you buy a Birkin bag quick. However, Hermès are always on top of their game when it comes to creativity, so a purse with feet would evidently sell at an insane price. The Geranium Porosus Bag, subtle in design, made with crocodile leather, sold for $125,000 — let's hope it doesn't run off.
11

Exclusivity Makes Them Sell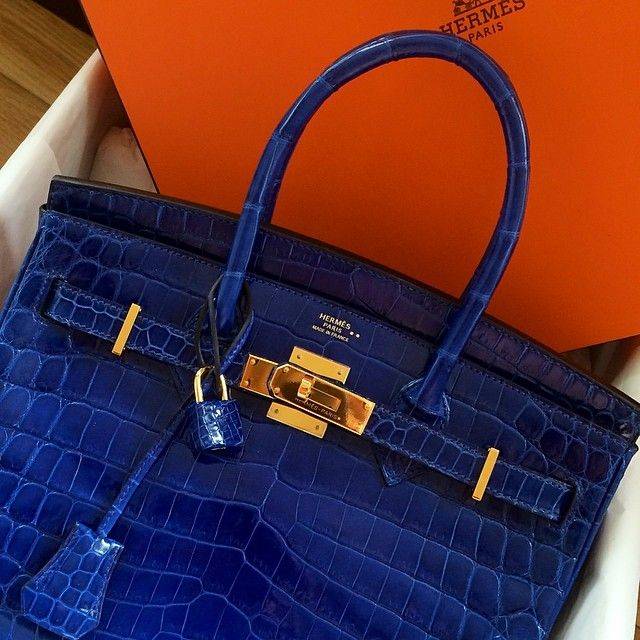 Hermès are literally dominating every list of the top most costly handbags, and it is no surprise. With their known limited production, and consistent value increase, which makes purchasing one an investment, the artisan handbags are bound to sell at ridiculous prices. With the use of exotic materials, it makes the selling of Hermès pieces more desirable. Using crocodile on a luxurious Birkin bag is bound to sell for any amount, like this Blue Crocodile Hermes Birkin Handbag that sold for $150,000.
10

The Exceptional One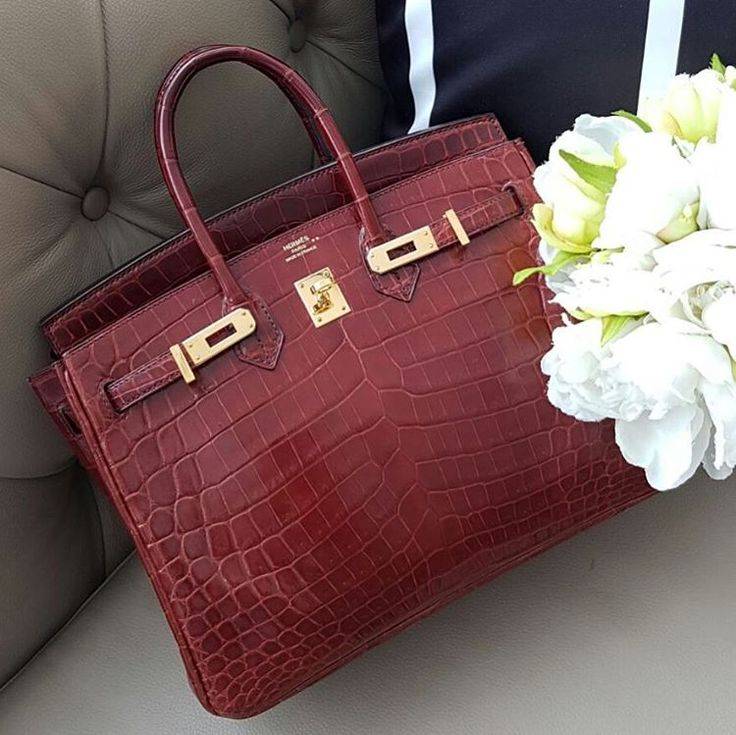 This bag is not your average Birkin handbag, and the name of the purse says it itself; it is an exceptional one — hence the hefty pricet ag we assume. Birkin bags are adorned by celebrities, and many want to get their hands on a Birkin that starts off at $10,000. Though it is not a Kardashian that purchased the Hermes Exceptional Collection Shiny Rouge H Porosus Crocodile 30 cm Birkin, this extraordinary bag sold for an insane price of $203,150.
9

Blame It On The Birkin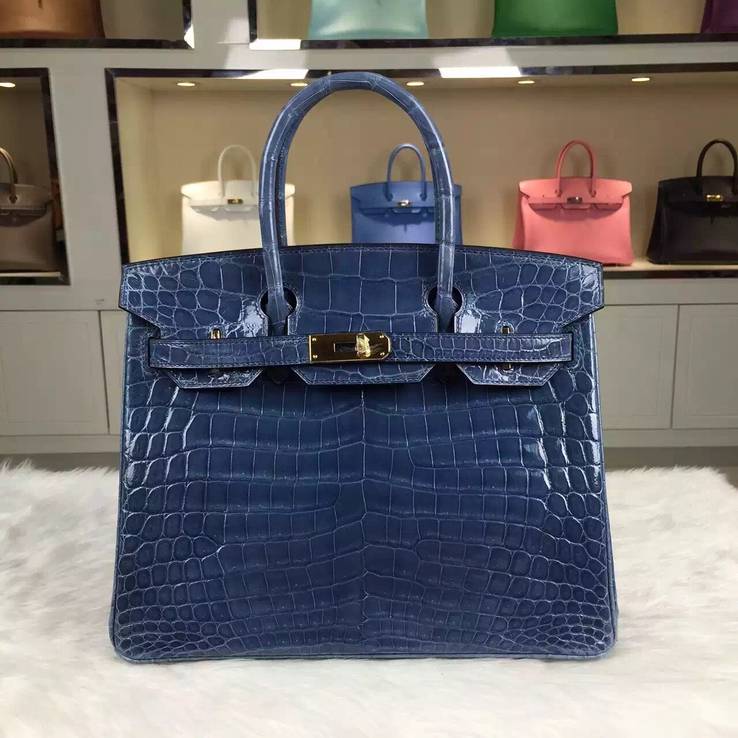 The Birkin is a must-have arm candy for many and the world's richest people, including designer and singer Victoria Beckham owns a closet full of them. The Birkin purses are always exotic and they stand out and are recognizable in any colour,
so when a navy blue crocodile skin Birkin with gold fittings encrusted with 18-karat diamonds was put on display at an auction, an anonymous bidder dished out an unexpected £125,000 for it. 
People have broken the bank more than that for a Birkin, but all these prices are frantically insane.
8

The Crocodile Birkin Always Wins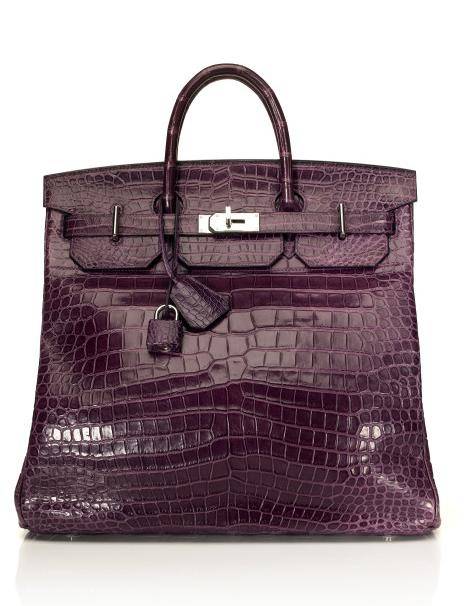 Let us inform you that between the previously mentioned Birkin and this one, the auction made nearly $500,00 just with those two prestigious items. It seems like there is a never-ending rat race to own a Birkin bag, no matter what the cost may be — even if selling their home is required. At the auction, the 2010 Shiny Améthyste Porosus Crocodile Diamond Birkin 35 bag with 18K white gold and diamond hardware was sold for nearly $212,000 — it has become a craze.
7

You can never go wrong with black 
There is a famous auction that takes place in Hong Kong at Christie's and every year, they are surprised by the delirious amounts that people dish out to own a Hermès. At the recent auction that took place in May,
a rare 2010 Matte Black Niloticus Crocodile Hermès Birkin sold for an amount way more than expected, $232,244.
With tremendously long waiting lists at Hermès, people believe it is their best bet to auction crazy prices to sway one on their arms.
6

Diamonds And Birkins Mesh Well Together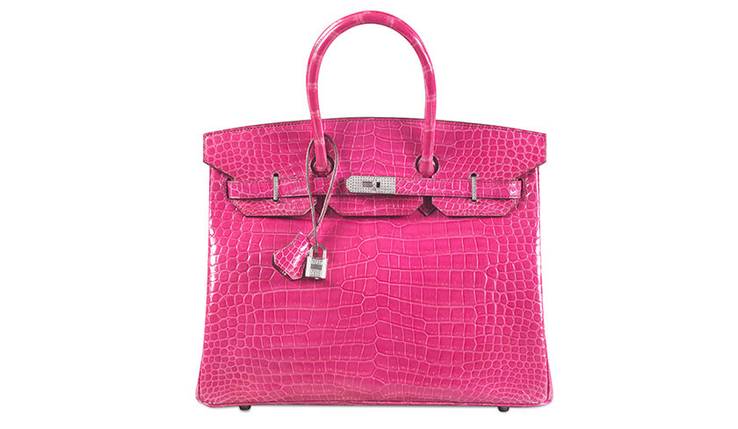 It is not everyday you will find a diamond-encrusted Birkin bag, so the idea that these purses are scarce makes the luxurious item even more desirable, hence, people paying outrageous prices for them. And it is because of this mere factor that Hermès keeps on breaking records with the prices they sell their rarest and exclusive pieces at. In 2015, before the aforementioned exceptional handbag was sold, a diamond-studded Hermès Birkin in bold fuchsia sold for $222,000 — these bags sell like hotcakes.
5

Diamonds Are A Girl's Best Friend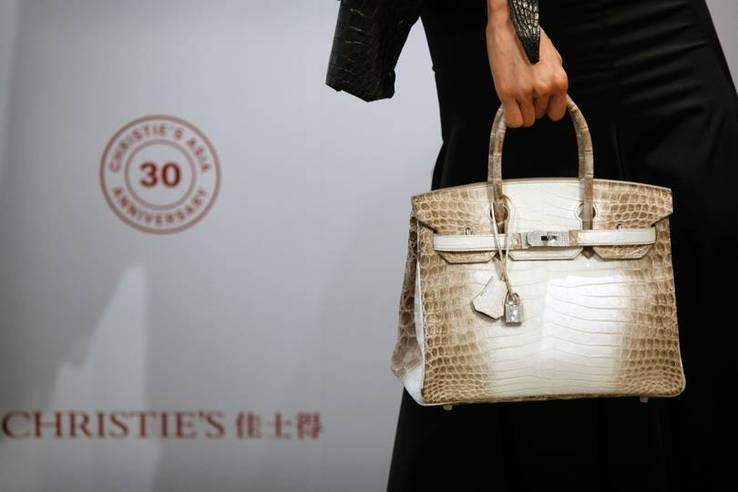 We mentioned that the Birkin bag by Hermès is the most commonly sold, as well as the most expensive because of its vivid colours and meticulous attention to details. Now, imagine this bag around your arms completely encrusted by diamonds — now that is a game changer. The purse is the iconic Himalaya Niloticus Crocodile Diamond Birkin 30, binged with 18k diamond hardware and white gold. Evidently, it is one of the poshest pieces made by Hermès and it sold for a whooping $300,168.
4

The Hermès Himalaya Strikes Again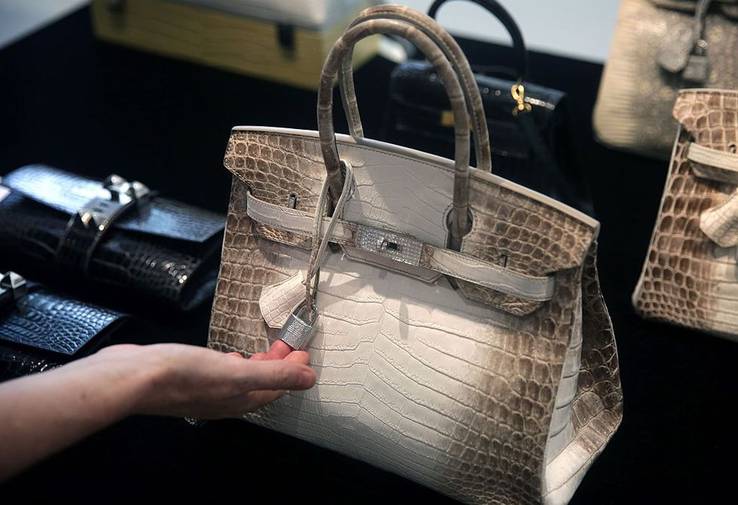 The white crocodile Hermès Himalaya purse encrusted with diamonds makes the list twice because it sold twice for an outrageous price. In 2016, at that time, the purse held a record for the highest auctioned price, that is, until 2017, when an anonymous telephone bidder made the top of the chart. A luxury handbag like this one has recently become a collector's item, and so, spending a whooping £208,175 is the least of some buyers' worries.
3

Chains Galore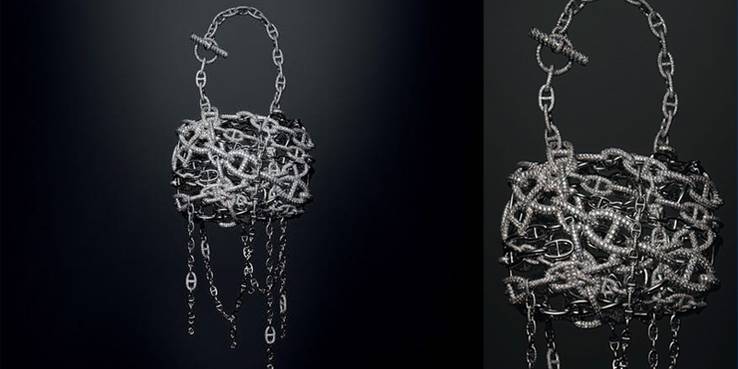 Ever thought of buying a purse that looks like chains tangled together? Sounds like a nightmare doesn't it? Well Hermès managed to turn that idea into a fashionable accessory. The Hermès Chaine d'Ancre Bag, another design from Pierre Hardy, allowed only three people to get their hands on the purse that looks like anchor chains all locked together. And that is fine, because it is not like many people could afford the $1.4 million expense on a bag with chain links that are encrusted with 1,160 pieces of diamonds.
2

You Can Buy A Mansion Instead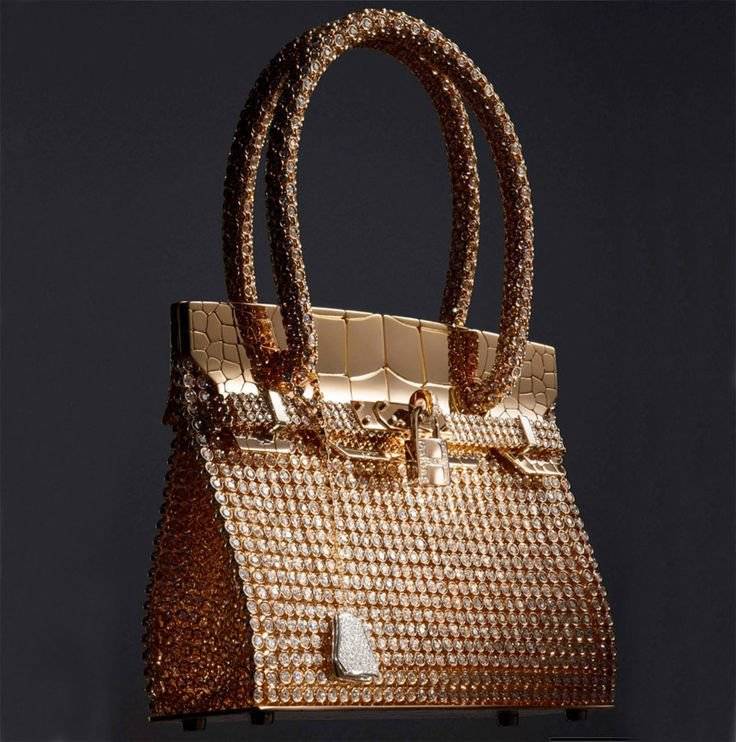 Mix the words "bijou" and "Birkin" together and you're bound to get a person or two willing to spend their life savings on the extravagant and luxurious handbag. We've already mentioned how scarce Birkin bags are, which is why people are willing to pay a premium and crazy amount, so they can get their hands on the unobtainable bags. However, the 2012 Birkin Sac Bijou took scarce to another level — only three were made. Evidently, the bag embellished with 2,712 diamonds bears a $1.9 million price tag.
1

Is This Just Diamonds Or A Purse?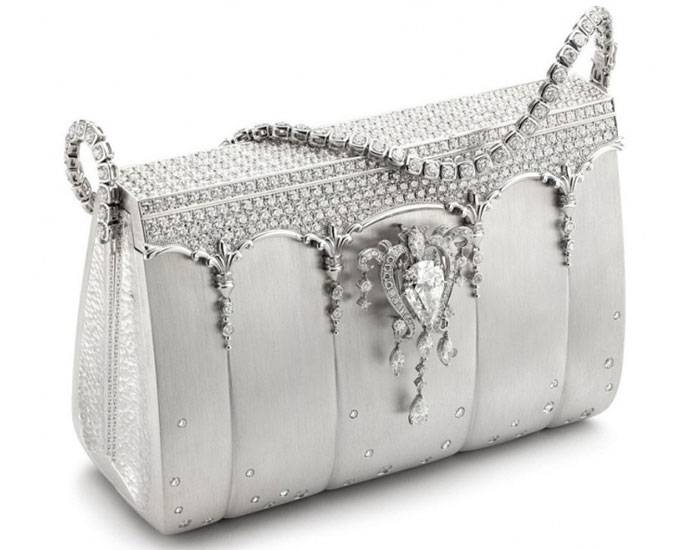 Leave it to Hermès to create the most blinged-out and most versatile bag at the same time and stamp it with a price that is worth the price of a mansion or Ferrari. The Hermès Birkin Bag by Ginza Tanaka is a Hermès piece that is combined with platinum silver, an 8k stone, and roughly 2,000 diamonds. Sounds dreamy, right? However, only 1% of people would be able to afford the exclusive glittery purse going for $1.9 million. Lucky for owners, it can also be used as a brooch.
References: says.com, christies.com, cnn.com
Source: Read Full Article