For those who are completely secluded from the news of the world, Meghan Markle will be marrying Prince Harry in May of 2018. That will make her a princess and in line for the throne of the Queen. In turn, it also makes her an important person, not just to Prince Harry, not just to the UK, but to the world! Queen Elizabeth is one of the most powerful people in the entire world, making her family one of the most powerful families. Now, Meghan Markle is a potential world leader and needs to be known! If we get to know the President of the United States' family, we should have the courtesy to get to know the Queen's as well.
Everyone owes their parents for giving them life. Meghan Markle wouldn't even exist if it weren't for two people— her mother and her father. While she is close to her father, she lists her mother, Doria Ragland, as her greatest influence. If there was one person who knew Meghan better than she knew herself, it's Doria Ragland! These facts are a few little tidbits about our upcoming princess that her mother can tell us.
Being a celebrity and actress in many Hallmark movies, Suits, and miscellaneous shows, much of the world already knew this young lady. But now that she's soon to be royalty, we need to know a little more! Thanks to her mother, we get the down low on some interesting details. Here are twenty things that you need to know about Meghan Markle!
20

Her Nickname is Flower
While writing on her blog, The Tig, Meghan Markle revealed the sweetest nickname that she has ever been called, Flower! This is what her mom calls her. "I'm consistently asked how I keep a foot in two contrasting worlds," Meghan said. Meaning, how can she be an entertainer and yet, make it as a princess? Her mother's response of "I don't know, Flower. You were just born that way," rings in her head, pushing her to be herself. Wouldn't it be adorable if her mother called Meghan's future children, Flower, or something even better?
Nicknames do run in the royal family. According to Business Insider, the Queen was nicknamed Tillabet, Harry is called Wombat or Spike, and Will goes by Steve.
He was known as Steve when he was undercover in college! However, the cutest nickname of all is Cabbage, which Phillip calls his wife! Now, that's a relationship to aspire for!
19

Meghan Cares About World Issues
Doria Ragland is obviously a strong woman. She grew up as an African-American during a time where segregation was the norm. But more than that, she has a sort of grit that one must be born with. Although, this doesn't mean that she refuses to care for anyone but her own. Doria has taught her daughter how to be in the entertainment industry and still take care of the world. Doria Ragland currently works at the Didi Hirsch Mental Health Services in Culver City, California. Even though her daughter is on her way to becoming a princess, she won't let go of her job. That says a lot about the family, as does Meghan's top seven charities listed on Twitter.
No doubt after the two get married, Meghan will spend time with her mom at her mother's workplace. You just can't "princess" the generosity out of a woman. You go, Meghan!
18

She Wrongfully Judged Harry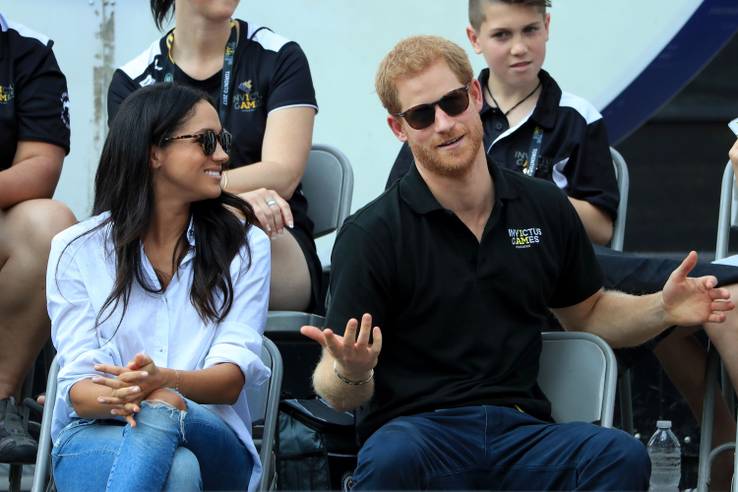 When Meghan Markle first met Harry, she agreed to date him. Although she was flattered to get to date someone of a royal upbringing, she was skeptical. It makes sense, considering what was going on during that time. However, she thought he would just be a fun date.
After one night, she realized he was much kinder and gentler than she expected. Gina Nelthorpe-Cowne, a friend of Meghan's, told Hello magazine that Meghan said, "Well, it's going to be an experience and at least it will be a fun night."
This strongly insinuated that she had little faith in the relationship. But after the date, she went on and on about how kind and gentlemanly he was. Sparks flew and a few years later, the two are engaged! It really does go to show you that you shouldn't believe everything you hear about someone. You could be missing out on forever with the future love of your life.
17

She Doesn't Want Gifts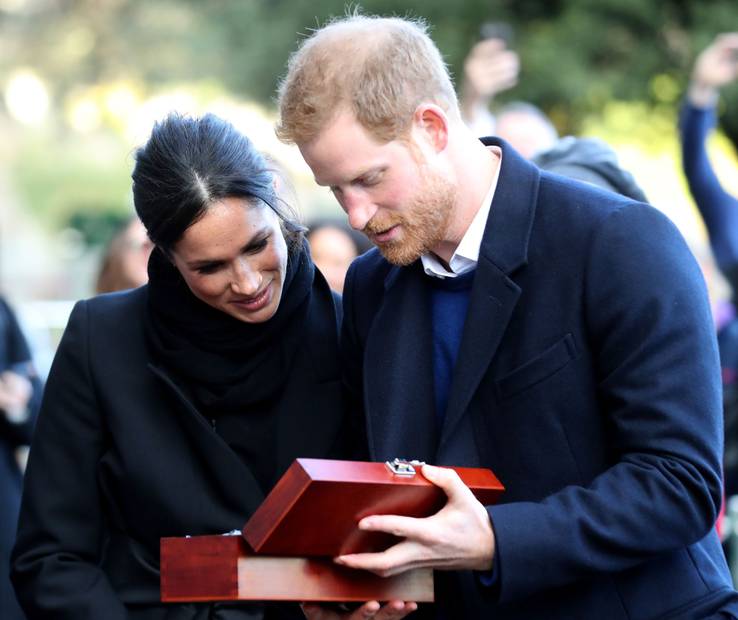 Meghan Markle may accept a compliment, she is a lady, but she doesn't see the need for tangible gifts. They don't go with you when you pass, and she knows this. She and Harry ask everyone to send well wishes for their wedding, but to not send them a gift. She asks instead that they send money to one of the charities of their choice instead! Their main goals are to get rid of HIV and homelessness, but she has added five more charities to her list.
It makes sense considering that they are royalty, but not every royal couple would selflessly give away their entire wedding table of gifts for those less fortunate or those in need.
What if everyone who supported this couple donated one dollar to charity? Now that's a good way to make a change. No wonder everyone loves these two if they are supporting works like these.
16

Meghan Is A Free Spirit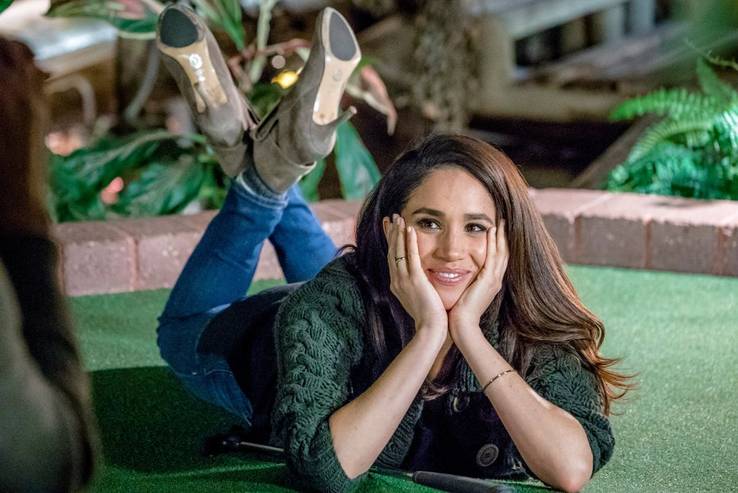 We need more free spirits in this world, and to think that the new royal lady is one, makes us smile. It would be tough to look up to someone who was uppity, arrogant, and unable to enjoy this world.
It turns out that Meghan is a free spirit. This is something that both her and her mother share. "Dreadlocks. Nose ring. Yoga instructor. Social worker," is how she describes her mother to Harper's Bazaar.
It's what she grew up seeing and who she aspires to become. It's a good sign when a woman wishes to be like her mother. She says her mother is a lover of potato chips & lemon tarts. That she dances like no one's watching and loves Al Green's soul classic, "Call Me." Now someone who can't stop their hips from moving when a soul song jumps on the radio is someone we need in this world.
15

Mad Men Is One Of Her Favorite TV Shows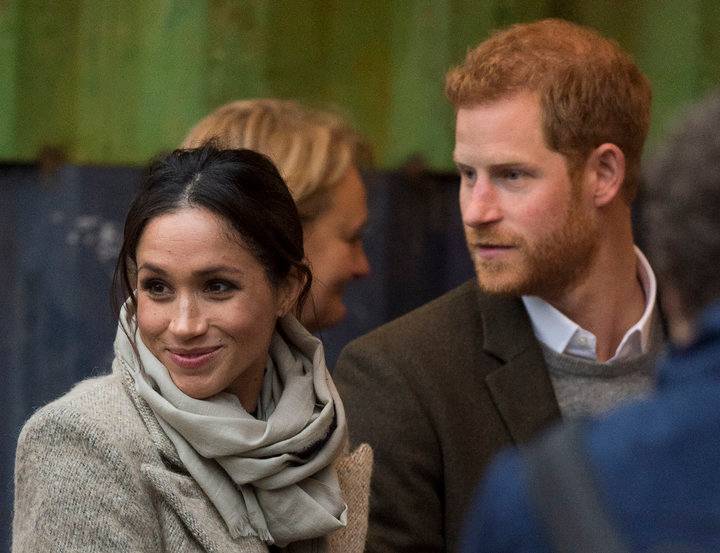 According to Good Housekeeping, Meghan Markle loves TV. Who doesn't though? Any down-to-earth human loves some binge-watching. And of course she does, she's an actress! But the chances are you couldn't guess her favorite shows. In 2013, she listed her favorite show as Mad Men, but she also loves Girls and The Newsroom! What does this say about her? That she's an interesting girl, that's for sure. Girls says she's a strong, independent woman who stands up for everyone's rights. The Newsroom says she's interested in world affairs but isn't afraid to poke a little fun at herself. But Mad Men is the real kicker. Now, that's a quality show with quite the fandom!
We know there must be many more shows she enjoys, but we're not sure what they are yet. To imagine the TV playing Mad Men at the White House is quite the picture. Perhaps she and Harry watch it together.
14

She Is a Fan of The Invictus Games
Royals are always encouraged to go to charity events and be interested in what's going on in the world, especially when it involves those who have served our countries, any country really. Moreover, those who serve people. Meghan took her mother to the Invictus Games in Toronto in September 2017. The Invictus Games is a competition for wounded servicemen. It's a place where everyone goes to encourage wounded vets to keep moving, to make a difference outside of the military. Meghan and Harry got hands-on with the participants, making their day!
To make things even more special, there was also the ceremony where Harry asked Meghan's mother for her blessing of their marriage, where he asked for permission.
It wouldn't be surprising if the two attend every year that they can because of that! And because they love seeing the faces of the servicemen light up when they enter the field.
Featured Today
Jesse Williams Ex-Wife Wants More Child Support

20 Attractive Female Celebs Who Are (Still) Looking For Mr. Right

Former First Lady Barbara Bush Critically Ill, Refuses Medical Treatment

13

She Loves Her Burger King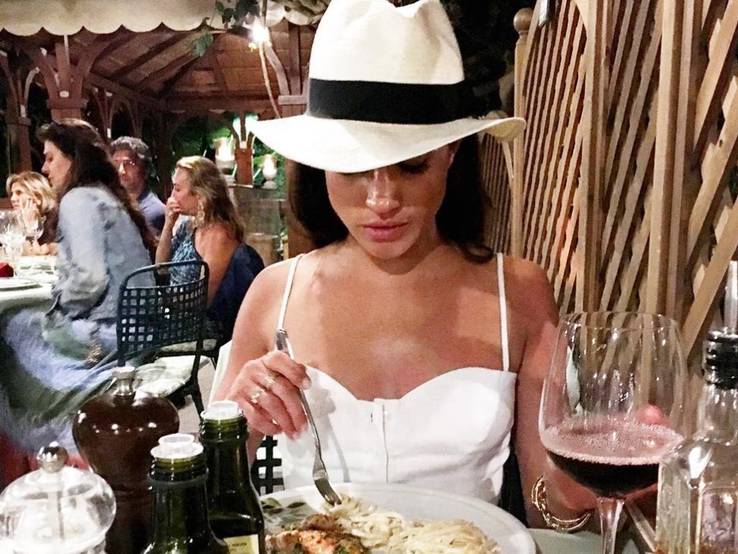 It is reported that Meghan Markle is addicted to pizza, and she herself has said she's a foodie. Even her blog talks about food, and her Instagram, when it was still live, was full of her baking, cooking, and tasting fresh food. Don't let us spoil this, but she plays with her food as well. Can anyone say raspberry fingers? Likely, since she's a foodie, she isn't that picky, but she herself admitted that she lived off Burger King during her first year of college. Now, if that doesn't scream down-to-earth, then we don't know what does.
It's hard to imagine a Burger King bag at the royal palace at all, but maybe times are changing.
If Meghan wants Burger King as she lounges on her gazillion count Egyptian cotton sheets and watches Mad Men, then let her be! That does sound like the perfect date for so many of us.
12

She Loves Dogs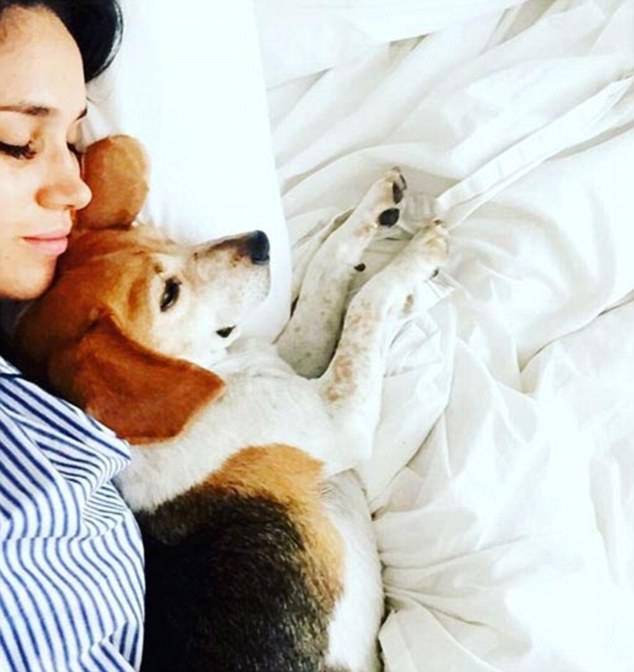 Meghan has always liked dogs and has many of her own. You can't really say anything bad about someone who loves dogs and treats them kindly. Though she has many dogs, the most newsworthy dog was gained when Ellen DeGeneres encouraged her to adopt Bogart! She was looking at dogs and wasn't planning to adopt, but when Ellen walked in and told her she had to…she couldn't resist. Ellen asked if the dog she was looking at was hers and she said no, to which Ellen told her that it should be! So she adopted her dog, "because Ellen told her to," is what People quotes.
Of course, her own dogs adore her! That could even be Stockholm Syndrome. But even more impressive is that Harry says the royal corgis have fallen in love with her, despite barking at him every time he enters the palace. Is that a bit of jealousy, Harry?
11

She Was Worried About The Tea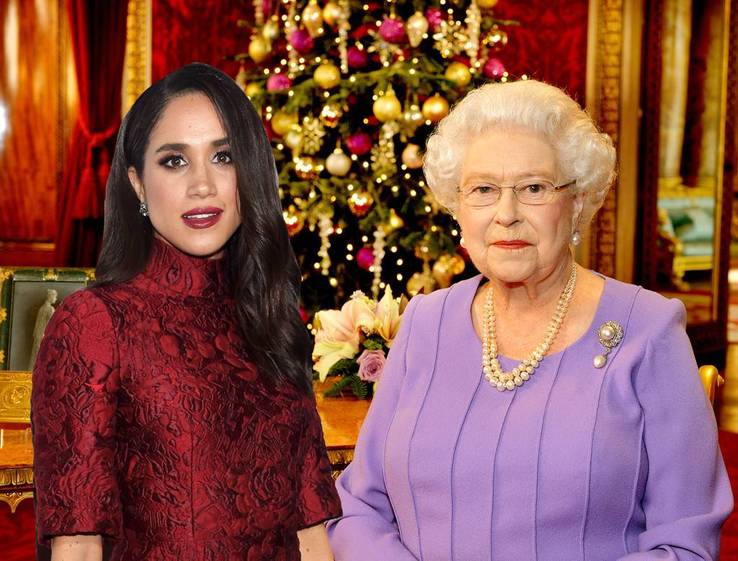 You can imagine the stress you would feel if meeting the Queen, but what you worry about may not be what the soon-to-be princess worries about. You may wonder if your clothes are appropriate or if you greet her properly. But that's not what got Meghan, which makes sense, considering that Meghan was already a celebrity. She had been on the red carpet before, so looks were not a problem.
So what did worry Meghan? It was that British drink! Before meeting Queen Elizabeth, Meghan fretted over her ability to drink tea. She even went to tea drinking lessons to prepare for the meeting with her future grandmother-in-law. Perhaps the American was accustomed to coffee? There's not really a coffee handbook, but if you'll notice, drinking tea is no child's task. We've all seen that episode of SpongeBob where Sandy invites him over for tea. That taught us how difficult it could be!
10

There's Some Tension Between Sisters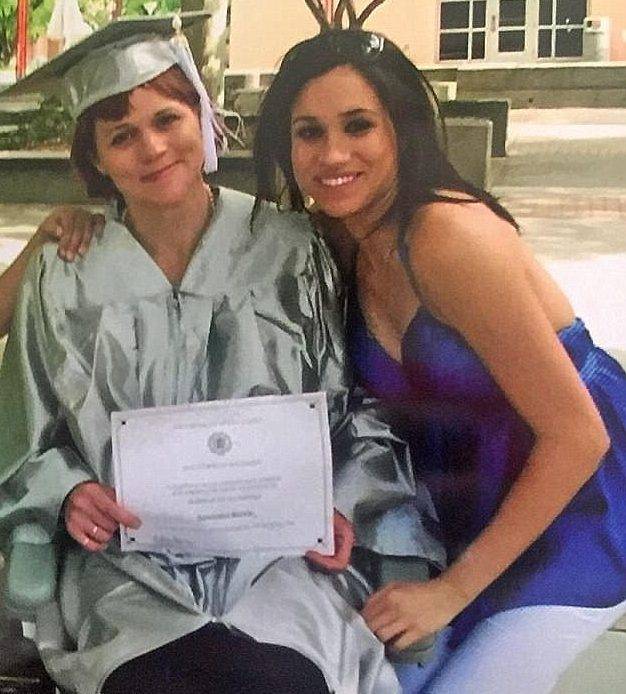 While Doria encourages her daughter to get along with everyone, not everyone sees it that way. A few of her family members have strained relationships. She gets along with her half-brothers, which is strange, but it's true. What is also strange is that Meghan has a sister from her father's first marriage who calls her a "social climber." This sister is not close to Meghan.
Samantha, the sister, is even planning a book called The Diary Of Princess Pushy's Sister! The name sounds bitter, but we're not sure exactly how much so she is. I guess we'll find out after the book is published. According to Samantha, she helped raise Meghan, being 15 years older than her. The family states that Meghan went over a decade without speaking to them, but that goes both ways of course. It will be interesting to hear about Samantha's point of view in her upcoming book.
9

Meghan's Mom And Dad Have Very Different Ethnic and Cultural Backgrounds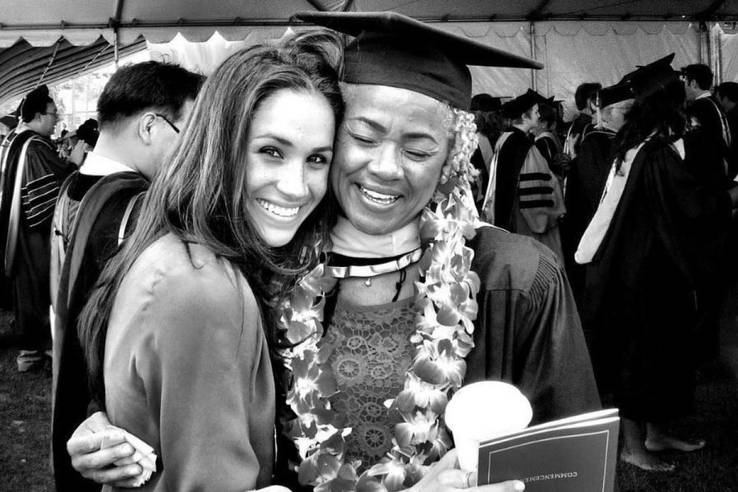 This fact isn't well known, but Doria is actually African-American. Meghan loves to talk about her heritage, her enslaved ancestors, and what it was like to grow up half-black. There were many things that went on, and her parents tried to protect her from the world. Her father would buy separate sets of Barbie and Ken dolls and merge them to fool her into thinking multi-racial relationships were the norm. Meghan says the angriest she's ever seen her father was when she was asked to mark "white" or "black" in a box at school. The teacher told her to mark "white" because she looked white. Her father told her next time just make her own box.
Since her father is white and divorced from her mother, that shows quite the character. What's sad is that an associate professor of sociology at Birmingham City University told Newsweek that, "She won't be allowed to be a black princess. The only way she can be accepted is to pass for white!"
8

She Is Excited About Motherhood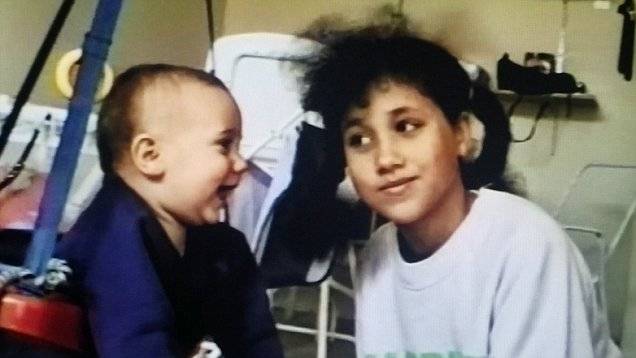 She may have been a younger sibling raised by her sister, Samantha when she stayed at her dad's, but she wasn't always the younger sibling. As an older sibling, Meghan would babysit her nephews. There's even footage of her taking care of an infant nephew. Doria knows Meghan better than anyone, and she knows the kind of mother Meghan will be. Anyone who loved to babysit as a child and who was sweet to the children they cared for, would make a good parent. It seemed her nephews adored her and hopefully still do. Many are skeptical as to Harry's ability to be a father, but if he has Will as an example, then you know he'll do fine.
Will and Kate have been a model couple and model parents, they surely have a lot to teach Harry and Meghan. But who are we kidding, we already like Harry and Meghan as it is!
7

She Learned From Her Parents' Divorce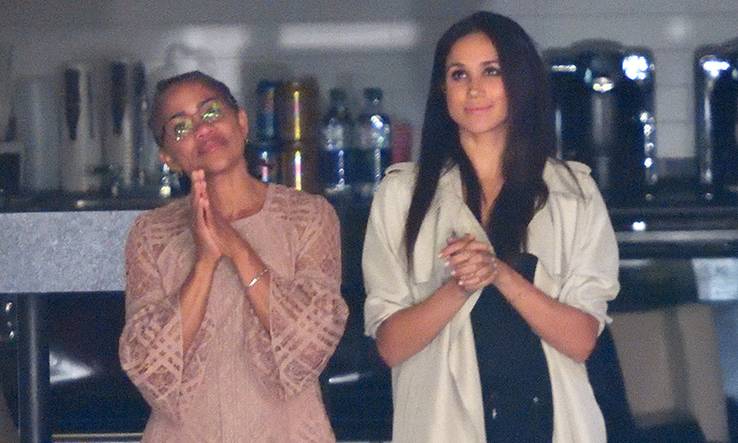 It's true that Meghan's parents divorced when she was six, but her mother still allowed her to have a relationship with her father. That's something that is often hard for divorced parents to do. With about half of all marriages in the US ending in divorce, it's hard to have hope. Even though Doria's relationship didn't last, she has faith in Meghan's choices. She reportedly has never seen Meghan happier.
"Our daughter has always been a kind and loving person," was written in a statement she released to Daily Mail. "To see her union with Harry, who shares the same qualities, is a source of great joy for both parents. We wish them a lifetime of happiness and are very excited for their future." Guess that means that they are more alike than we thought, if her own mother says she shares "qualities" with him. Opposites may attract but great minds think alike!
6

Meghan Adored Princess Diana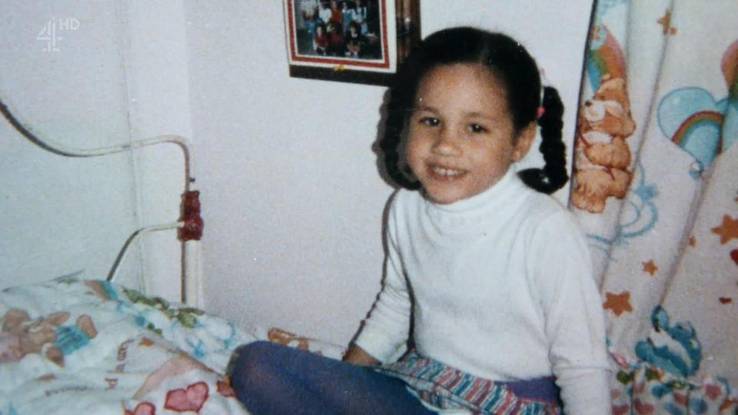 While Samantha might not be completely honest about Meghan, there are a few things that are 100% true. After all, what sister isn't at least a little bias? What is true is that Meghan had always wanted to be a princess, even befriending a member of the royal family, Suzy Ardakani. According to Suzy, Meghan's biggest role model was Princess Diana. And this really isn't that surprising!
Meghan would constantly ask for tapes from the royal Ardakani archives of royals, especially Princess Diana. Never would she in a million years dream that she would be part of the royal family.
Many young women look up to Diana, she was the perfect picture of what a Princess should be. We only wish that Meghan could have gotten to know the sweet princess before her time here on earth came to an end. It would surely mean so much to her to do so!
5

Her Name Technically Isn't Meghan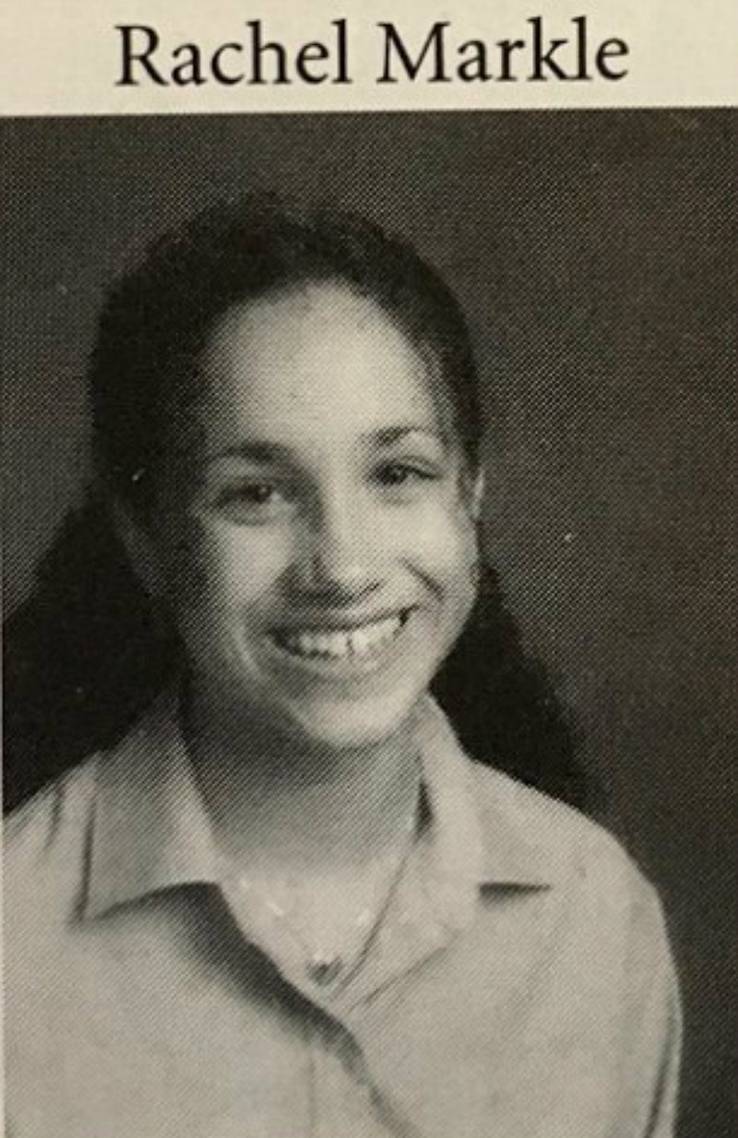 Did you know that Katy Perry's name is actually Katie Hudson? But of course, there is already a Kate Hudson, so Katy was forced to change her name whenever she started her career in the entertainment industry. This happens all the time in Hollywood and more celebs use stage names than not. No one knows exactly why Meghan changed her name, but she did! Meghan's first name is actually Rachel. Rachel Markle is a good name, but Meghan Markle has that celebrity ring to it.
Since Meghan was a celebrity before she was a princess, she needed something that looked good in credits.
Thus, she chose Meghan Markle, which works really well for her. It's strange to think that as a child, this princess (or princess to be) wasn't even called Meghan at all. Her mother knows her as Rachel! Although in interviews, she often refers to her as Meghan so we understand who she's talking about.
4

She Isn't Proud Of Her Rise To Fame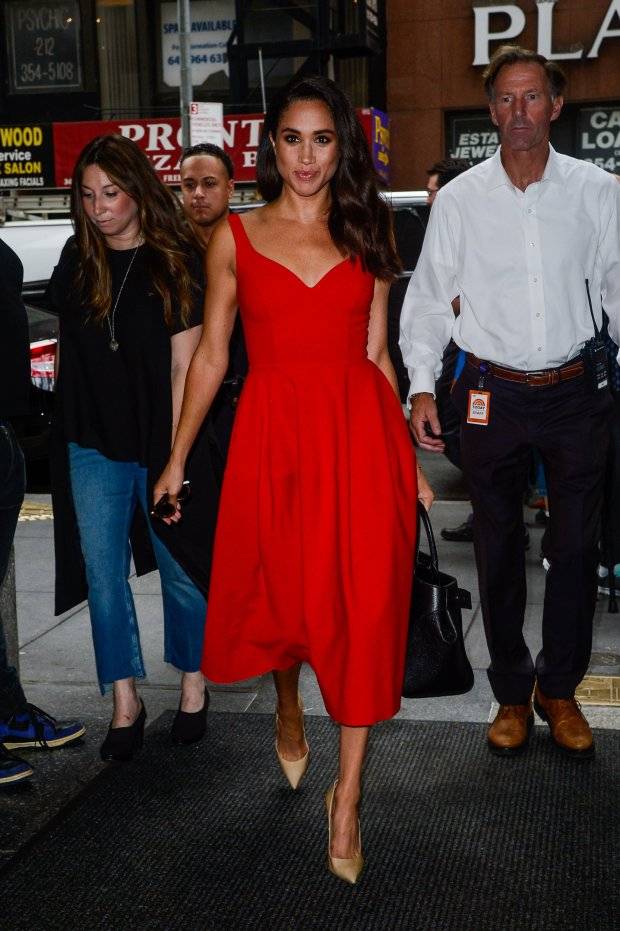 At the beginning of her career, Meghan regretfully only landed small guest roles focused on her body. First one as a frisky younger woman with no boundaries in 90210, then one as an army sergeant with a seeming 8-pack. She was even a skimpily-dressed model on Deal or No Deal. That all changed when she landed the conservative role in Suits.
Since then, she seems to have toned down. She is seen in Hallmark movies, but she is also known for romances and comedies. Remember Me (2010), Horrible Bosses (2011), and A Lot Like Love (2005) are three of her biggest movies to date. But by far her most iconic role is that of, ironically, Rachel, in Suits, who she plays to this day! The question is… will she continue to act after she becomes a princess or is that a thing of the past? Suits isn't exactly a G-rated show.
3

Her Wedding Dress is Gorgeous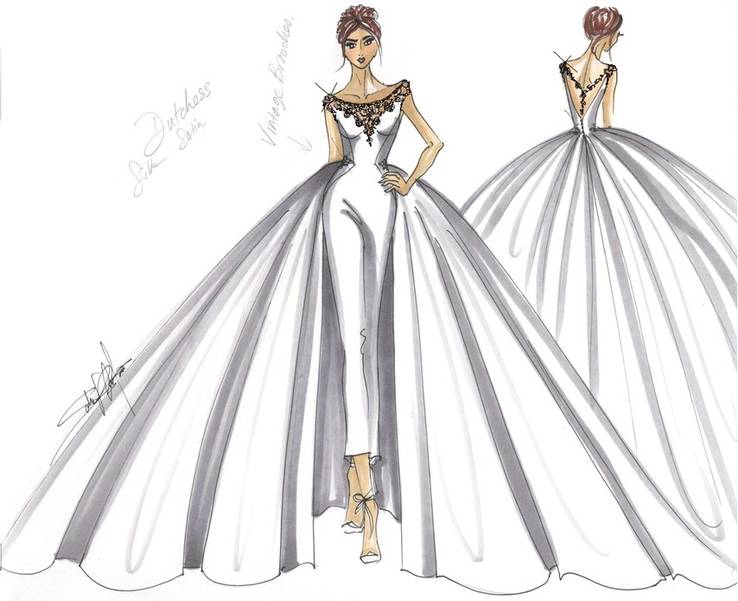 A girl's wedding dress means everything to her! That's why everyone is so excited for Meghan's reveal. Princess Diana's reveal was a big deal, going down in history as one of the best wedding dresses that ever existed. Then there's Kate's, which was classy and gorgeous, definitely a top 10 for many. But you know Meghan has a bit of style the others didn't. After all, she is a celebrity. Thankfully, there are leaked sketches of her dress! Wonder no longer because we're ahead of schedule.
There are many different versions that she was given to choose from but no one is sure which one she ended up choosing.
One of the dresses is a tighter dress with a large train. That one is a fan favorite. But there's also a Casablanca Bridal described as a "slim A-line silhouette speaks to both tradition and modernity" by Brides. Whichever dress she chooses, we know will be gorgeous!
2

Harry Will Be Her Second Husband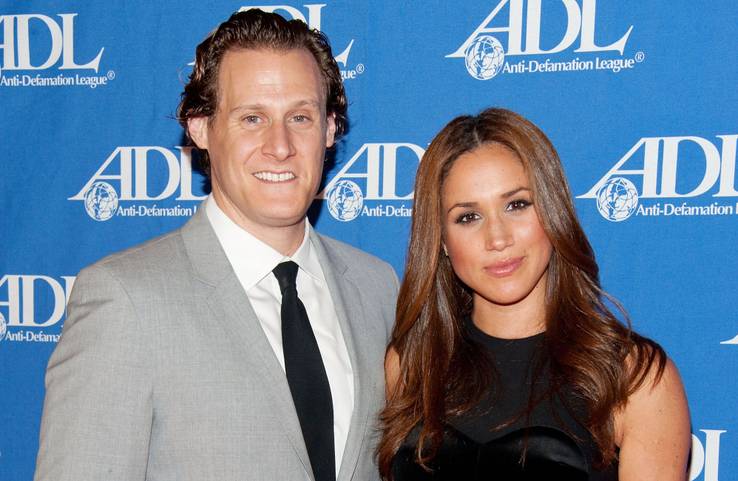 As far as any of us know, this is Harry's first marriage. He's always been more of a party boy, who wasn't ready to settle down, or so the media has insinuated. Since he has started dating Meghan, it looks like he has really tamed himself and has decided to take on his role as the prince he was meant to be. Before these last couple of years, all we heard was bad about him. This is, of course, due to his rough child without a mother.
The Royal Palace has often been a place of grieving. So it's good to see these marriages and children brightening things up.
As stated, Harry has never been married. But not many know that Meghan was married before to a man named Trevor Engelson in Jamaica. Unfortunately, they split two years later. Not many details are known about this marriage, only that it was over before it started.
1

She's Always Had A Strong Opinion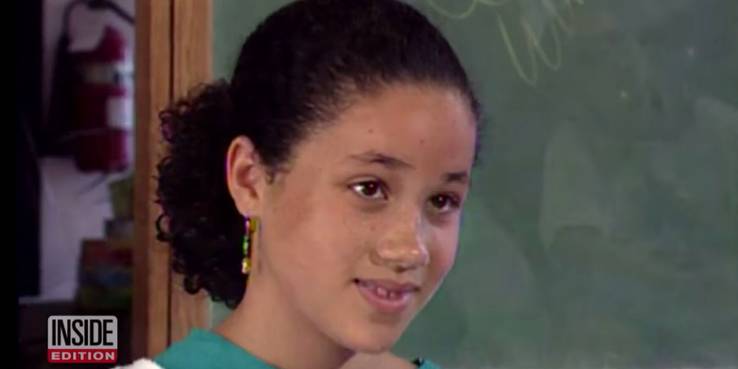 Legends never die but they also are born legends as well. It turns out that Meghan has always been a legend who wasn't afraid to be different. She has always stood up for what she believes in. There's a clip of Meghan when she was 11, in 1992, on TV assessing TV commercials with other kids. The kids were asked to tell the adults what they thought of the commercials–what they really thought of them.
When asked, even as a child who was unprovoked, Meghan claimed that the dishwashing soap commercial that said, "women," when referring to people that wash dishes was ridiculous. She said one out of three commercials shown on television would hurt someone, so she wrote a letter to producers asking them to change. And they did! If she can make a difference at age 11, then she can make a difference as an adult princess.
Source: Read Full Article