The man whom British tabloids used to call "Wacko Jacko" was one of the greatest artists to have ever walked the planet. He was a certified nut job whose career scaled unimaginable heights, yet he still doubled as a father to his three children: Michael Joseph Jr. (Prince Michael), Paris Michael Katherine, and Prince Michael II, commonly referred to as Blanket (Bigi).
Unfortunately, Michael Joseph Jackson passed in 2009 after a cardiac arrest that was reportedly caused by an overdose. Michael's kids were barely in their teens, and not much was known about the trio who spent most their lives sequestered in the pop star's Neverland Ranch. The Gloved One lived a secretive life and kept his kid's faces concealed when they were out in public.
Mike's life was a complex one, and his fans questioned his character after accusations were launched against him. Even though he was found not guilty, the world continued to question his role as a father.
But he was seemingly doing a good job, at least according to the intimate anecdotes about his parenting skills. These reliable accounts came mostly from Michael's partners, workers, and family friends and they paint a different picture of the chimpanzee-hugging King of Pop that everyone thought they knew. Apparently, the eccentric Mike had a close physical and emotional connection with his kids. This is despite the fact that he was labeled a "mad, bad dad" after dangling Blanket – who was just nine months old – outside the balcony of a Berlin hotel back in 2002.
According to the sources, Mike's kids were intelligent, engaging, and well-adjusted children who adored their father. In return, the pop star did his best to make their lives normal despite his eccentricities and controversies.
Mr. Jackson had a couple of odd rules that he made his kids follow, and we want to look at those rules in detail:
20

CONCEAL YOUR FACES IN PUBLIC PLACES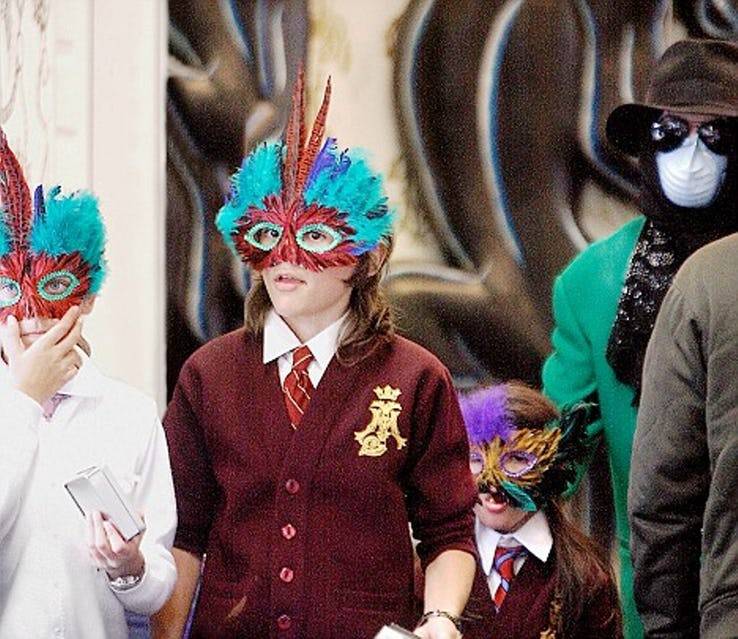 It was rare to spot Mike's kids, but when you were fortunate enough to catch a glimpse of the trio, they were always wearing brightly colored face masks and scarves to conceal their faces. This was because MJ was highly secretive and didn't want them to leave his massive family compound.
A close friend, Uri Geller, was convinced that the masks were a private joke on the media that MJ and his kids enjoyed playing. However, according to Stacy Brown, who was a former confidant of the Jackson family, Michael was genuinely afraid his kids would be kidnapped.
Mike's former friend and spiritual adviser, Shmuel "Shmuley" Boteach, believes the singer covered his kid's faces because he detested the media's interest in whether he resembled his children.
Though vaguely, Michael hinted that the masks were to protect the kids from kidnappers. He acknowledged that it was a strategy to ensure the kids would walk freely when unmasked since almost no one would recognize them in his absence. Regardless, the public was convinced it was a way to distinguish himself, and his kids, as a prominent and highly sought after artist. After all, Jackson believed that stars needed to cultivate their mystique off stage.
When Paris spoke to Ellen DeGeneres in December 2011, she admitted that she at first could not understand why she had to wear a mask, but as she got older, she realized that her iconic father was protecting her and her brothers.
19

YOU CAN ONLY EAT CERTAIN FOODS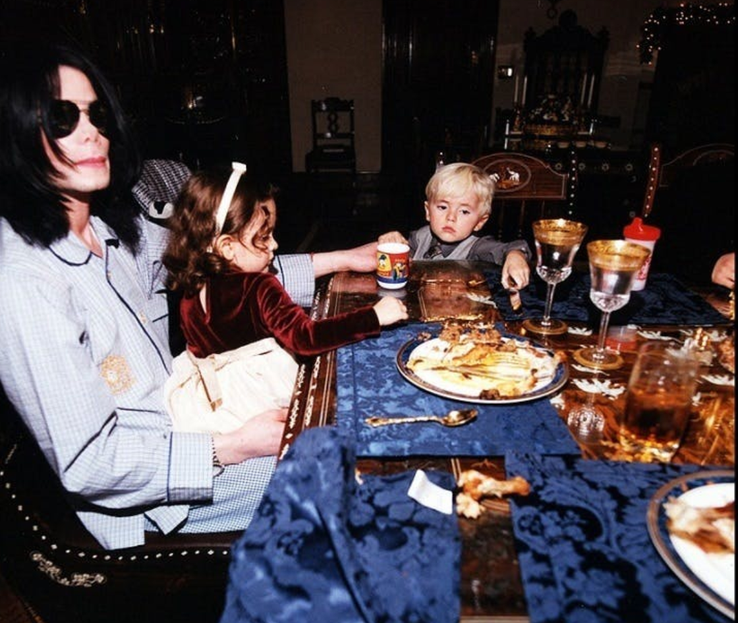 Michael ensured his kids did not just eat any food. According to Ian Barkley, one of Jackson's long-standing photographers, the star's assistants had a list of all the foods that the kids could and could not eat, especially when they were staying in hotels. In one incident, one of Jackson's backup dancers, Alife Sankey, recalls Paris Jackson opening up her purse and showing her sweets, but she wanted Sakey to be quiet because Mr. Jackson did not want his children eating candy.
The family chef, Kai Chase, recalls having to write Jackson a note in Magic Marker whenever she wanted to prepare a soul food menu for Mike and his kids. Tony Buzan, a rich author and educational consultant who shared his experiences with the family disclosed that during mealtimes, there would be fresh seafood, fruit juices, beautiful vegetables, and hummus, but alcohol was always missing. During lunch, Jackson would eat with the kids from a menu that mostly consisted of chicken and spinach salad. According to Kai Chase, MJ's personal physician, Conrad Murray, often consulted with her about Jackson's diet. Chase adds that Jackson loved food that would not make him cramp when he was practicing his dance moves.
Another chef, Mani Niall, described the pop star as a vegetarian who didn't like vegetables. According to Niall, MJ didn't like chocolate and did not eat sugar. His favorites were grilled tofu shish kebabs, Mexican spicy smoked red chile enchiladas, and Moroccan sauce. Niall's job was to anticipate his needs while the singer was busy on stage with his rehearsals.
18

DON'T FACE THE MIRROR FOR TOO LONG WHEN GETTING READY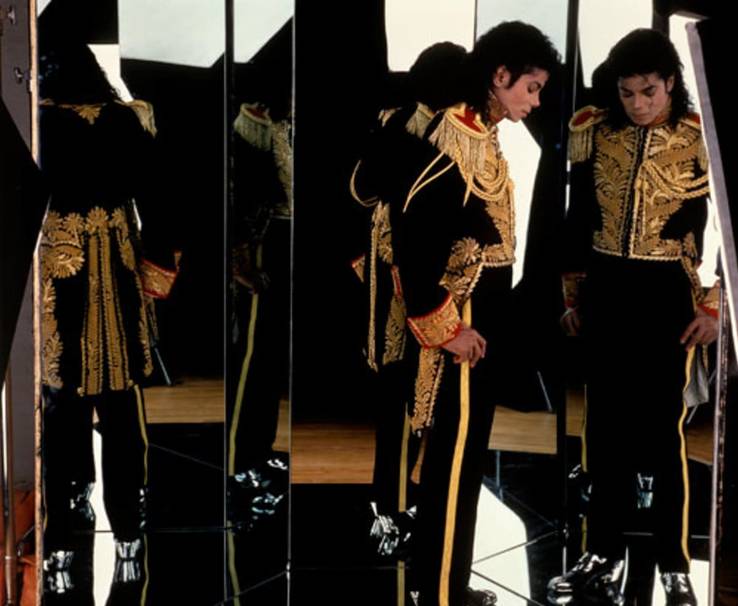 Strangely, for a man who had become obsessed with his looks, MJ didn't want his children staring at mirrors for too long while getting ready, according to the Mail. Everyone, including his mother, Katherine Esther Jackson, thought he was going overboard with his surgeries, but Mike was determined to change his looks. He completed his fourth nose modification in 1986 and went ahead to put a cleft on his chin.
He confessed that his greatest joy was the fact that he had a choice about his face and speculation was rife that he was trying to look like a Caucasian and less like an African American. While the pop star was known to dance in front of mirrors, it was not clear why he hated these shiny objects. According to Man in the Mirror, by VanhaerentsArtCollection, MJ hated these reflectors and despised looking into them because mirrors were 'traitors.' These reflective surfaces cannot be appeased and will display all the grotesque movement of your mouth when you are eating or and having other kinds of bad table manners. Mirrors have the ability to register all the things you don't want because they are merciless and can make you uncomfortable. In his song, Man in the Mirror, Mike explores his personal identity and shines a light on a person's struggle to reconcile with self-image, society, and responsibility. It was a sensitive and sentimental song that was the last to be played at his public memorial.
17

NO LEAVING NEVERLAND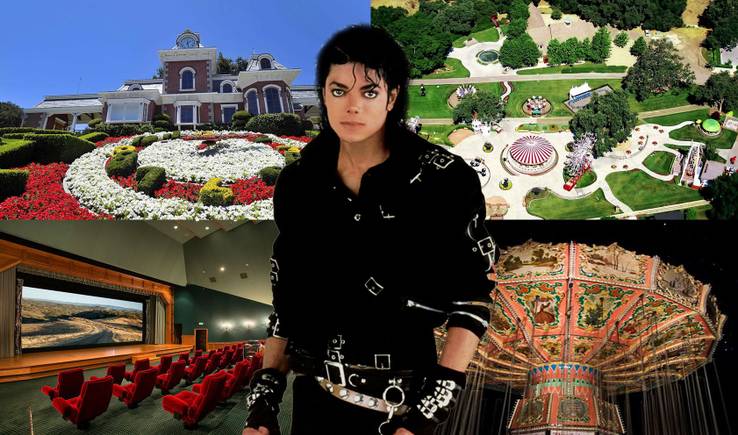 MJ conceived the Neverland Ranch as a personal theme park where he would forever spend his life as a kid. However, people started questioning his parenthood when he chose to raise his kids in this isolated amusement park that sprawled across 2,700 acres in a rural area beyond Santa Barbara County, California.
Neverland had an elaborate mansion and a massive playground that other children roamed long before MJ became a parent. The huge piece of land had a petting zoo, an arcade, a Ferris wheel, roller coaster, bumper cars, a carousel, and two railroads among other forms of entertainment. Well, it was a child's paradise, but it's a different case when you are trapped there and you can't share it with anyone.
Although Jacko's kids would occasionally visit his Bel-Air home, they spent most of their life frolicking the Neverland Ranch and knew nothing other than this secluded world that their father had built for them. But everything changed on June 25, 2009, after the iconic singer passed, leaving the kids perilously exposed to family feuds, lawsuits, and disputes over money. The sheltered existence in this cloistered, near-idyllic world came to an end with Mike's departure and it was time for the kids to step into the outside world. The Neverland Ranch was put on the market in 2015 for an asking price of $100m, but according to Bloomberg, it had not been bought as of March 2016.
16

THE RIDES AT NEVERLAND ARE ONLY FOR BIRTHDAYS OR SPECIAL OCCASIONS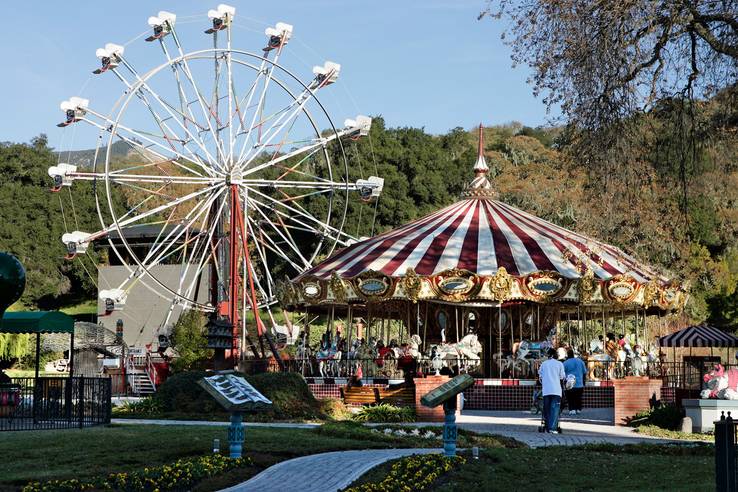 While there were many attractions in Neverland, they were only used as rewards. Paris explained to Rolling Stone that she and her brothers couldn't just use the rides as they wished. They lived a normal life inside this fancy home and had to attend school every day and be on their best behavior.
Boteach revealed that when his children visited Jackson's kids some years ago, he was surprised when MJ could not allow Paris and her brothers to use the rides because they were for birthdays and special occasions. The rabbi insisted that MJ wanted to bring up his kids with the right values, and that meant denying them the ride when they had not earned it.
It is a reality that is hard to swallow considering the Neverland Valley Ranch was an extraordinary celebrity home that incorporated an amusement park, a basketball court, a zoo, a movie theater, and an "Indian Village," among other amenities. It mirrored MJ's lavish lifestyle that only a few could afford. Neverland represented the lost youth that MJ wanted to reclaim after it was robbed from him. It was where thousands of children, mostly underprivileged and unwell, had a wonderful time without spending a cent. Sadly, Neverland fell into decay after Michael's death.
15

YOU SHOULD SHARE YOUR BED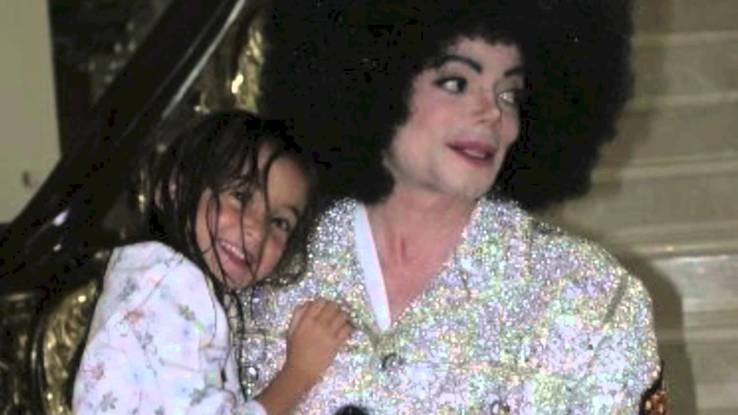 In a three-hour documentary titled Living with Michael Jackson, the star admitted that he saw no problem sharing a bed with his children. In fact, he emphasizes that there is nothing wrong when a 44-year-old Michael decides to have a bed-sharing relationship with his kids. In this self-detonating documentary, filmed by British journalist Martin Bashir and his film crew, Jackson allows his life and movements to be filmed for eight months.
In the film, Mike surprises viewers when he admits that he cannot understand why people don't share beds and is seen holding the hands of a pubescent boy who rests his head on his shoulder. The star insists that the most loving thing to do is to share one's bed with another person and that the entire world should be doing that.
Michael further admits that he has also shared a bed with Home Alone star, Macaulay Culkin, and his brother Kieran Culkin. He also talks about sharing a bed with Gavin, a 12-year-old cancer victim. Jackson and Gavin had met some two years before the filming and even though Gavin's cancer had gone into remission, the duo had maintained their friendship; a relationship that Gavin's mother approved.
14

SHARE YOUR TOYS AND LIMIT THEM TO THREE OR FOUR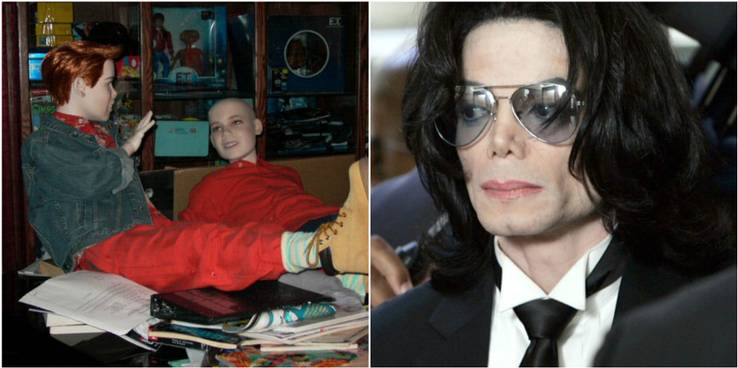 TJ Jackson, who was is a member of the multiplatinum R&B group 3T and a co-guardian of the three kids, disclosed how Michael used to take them to Toys R Us even after the store had closed. According to TJ, who called Michael his uncle, MJ would ask them to grab whatever toy they wanted. In one incident, one of Japan's newspapers ran a headline about how Michael had spent a whopping $25,000. However, despite buying so many toys, Michael always insisted that the kids limit their toys to three or four each.
While Michael wanted to give his kids everything, he also wanted them to live normal lives. According to People Magazine, during Prince's and Paris' birthday parties, Mike would buy plenty of toys, huge cakes, and balloons, and did everything he could to impress the kids. However, he occasionally rationed the kid's toys and sent whatever presents they received – as gifts – to orphanages around the world. When friends were over, Mike did not want his kids referring to their toys as 'mine' because he wanted them to learn how to share.
Regardless of his strictness, the kids still adored him, especially because he acted like a child himself; often singing songs and turning everything into a game. When his house was later raided in 2003 by officers from Santa Barbara County, the raiders were surprised to find creepy life-size dolls inside the Neverland Ranch. The raid came after Jackson was accused of child harassment.
Featured Today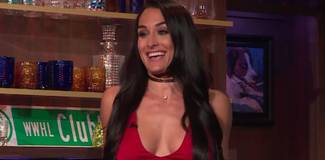 Nikki Bella Ditches Engagement Ring For First Appearance Since Cena Split

15 Things About Brad Pitt's New Girlfriend Neri Oxman

15 Things Prince George Is Able To Get Away With Because He's A Royal

13

NO FRIENDS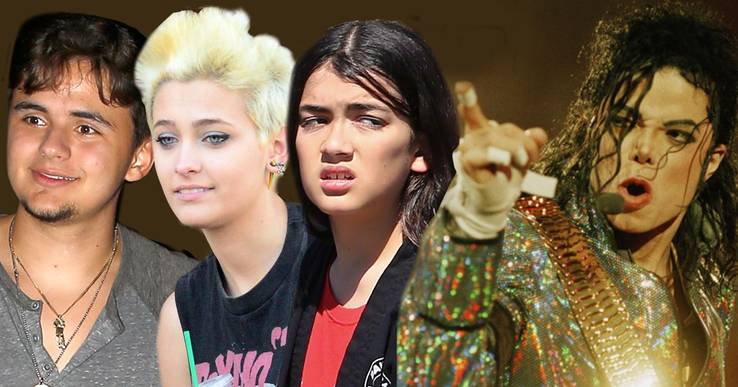 Jackson's kids never made friends their age because they were confined and educated within the Neverland Ranch. Those who saw them out together as a family noticed they looked normal with their laughter and their masked up faces, but it was hard to believe they lived in a closed environment.
During her in-depth interview with Rolling Stone, Paris Jackson disclosed how his dad would randomly walk in the middle of class and ask to spend some time with his kids; and that would mean learning was done for that day. The kids were contented with Jacko, as their friend, and the Disney Channel. In another 2013 documentary, Remembering Michael, Paris reveals how she and her brothers never knew kids their age because they were more secluded and never left the ranch.
The "Thriller" star chose to confine his kids because he was fearful of the media attention they would receive. In fact, they rarely left his presence except for a few occasions when they flew to Florida to join the kids of an old friend. Sometimes, their cousins would visit or their auntie, Janet Jackson, who had become close with Paris.
According to the late singer's bodyguards, Javon Beard and Bill Whitfield, who released a book titled, Remember the Time: Protecting Michael Jackson in His Final Days, Prince, Paris, and Blanket would enjoy lavish birthdays that featured magicians, clowns, and sumptuous meals, but they had no company because their dad was overprotective.
12

NO ATTENDING REGULAR SCHOOLS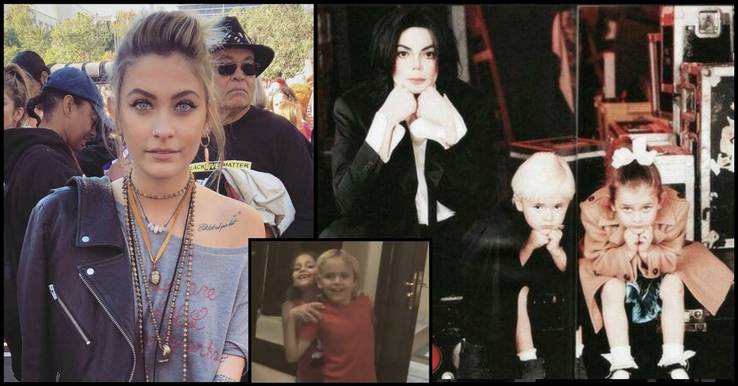 With Michael's paranoia, there was no way his kids would attend regular schools; so he opted for homeschooling. Michael made it clear that a normal school would never work for his kids. In the 2003 documentary, Living with Michael Jackson, the singer speculates about how his kids would be chased by paparazzi if they attended normal schools. He suggests that he chose to homeschool because he never wanted the press all over his kids.
Mike's kids attended public schools for the first time in 2010 while under the care of their grandmother and guardian, Katherine Jackson. MJ's mum broke the news to the Mail during an emotional interview where she promised to give the kids a conventional upbringing. Prince Michael and Paris attended The Buckley School, located in San Fernando Valley in California. The family disclosed that Prince needed to attend this school to get a "social experience." On the other hand, Paris had been hesitant about the idea, but she later came around and joined her brother at the school. Bigi had to wait a little longer because he was too young to venture out.
Paris Jackson, a budding model who graced the April 2017 cover of Harper's Bazaar told the magazine that she had been homeschooled for the first 12 years of her life, which meant that the only interactions she had had were with family members and other adults. The isolation had caused her to lack social skills and she had to force herself to learn first. Even today, Paris still lives an isolated life but it hasn't stopped her from learning how to communicate.
11

EXTRAVAGANCE IS OKAY
Jackson would rent out entire movie theaters to ensure his kids watched new releases in peace. This is according to Uri Geller, an entertainer who accompanied the family on one such occasion. In Remember the Time: Protecting Michael Jackson in His Final Days, which was written by his former security personnel, there are revelations of how the pop star had adopted the habit of traveling with a briefcase that carried tons of money. The American recording artist would walk into stores and buy everything. He bought thousands of books during his stay in hotels, and once bought an entire bookstore.
He also burned millions of dollars maintaining his Neverland ranch and his financial advisers. Occasionally, he indulged in whimsies like taking his pet Chimpanzee, Bubbles, with him during travels and would spend staggering amounts on art. According to Alvin Malnik, Jackson's former advisor, and Prince Michael II's godfather, the singer never thought his finances were getting out of control. Therefore, he never kept track of his expenditure and did not think twice when chartering planes.
It seems his kids have followed in his high-spending footsteps, splashing out millions on lavish presents and luxury holidays with friends. Apparently, Prince, Paris, and Blanket are receiving millions of dollars (around $8million) every year, according to the New York Post. The same source reported that Prince, who has already proven to be a ladies man, has already showered her girlfriends with more than $50,000 in jewelry. That is not forgetting that he had previously spent around $40K on a Ford truck. According to the New York Post, the kids once spent around $350,000 for vacations around Vegas and Hawaii.
10

ALLOW DADDY TO BURDEN YOU WITH SILLY NAMES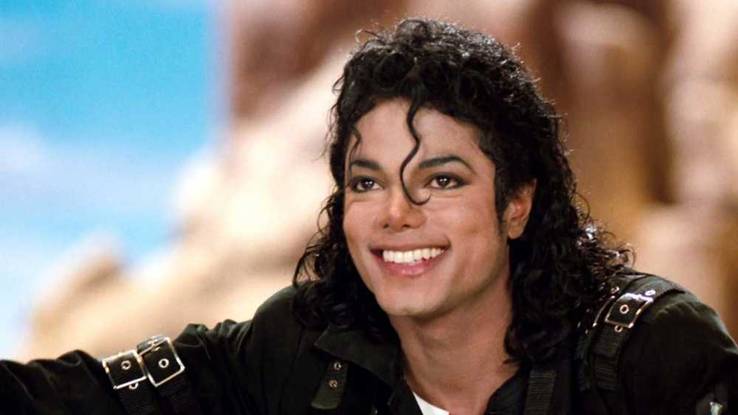 It may seem awkward to be called "Prince Michael" or even "Blanket" because it's not the kind of name you'd find out there. The problem is that when you have such a name, there is a likelihood that people will not take you seriously and the kids at school will find a reason to tease you. Michael may have chosen these names because he knew his kids were going to spend the whole time with the servants and nannies, and not in the real world. Spending time around Neverland may have given them the impression that they were royalty, but at some point, they would have to interact with the real world. Unfortunately, the time came and Michael was absent.
Jackson's choice of names highly suggests he was twisted, and the names will make it impossible for the boys to escape their dad's shadows. What happens when the gravy train runs out and both boys discover their pretentious names are a hurdle in the real world?
It is not clear what possessed the pop star to allow such goofy names, but maybe stardom means rejecting conventional names. Maybe he was unaware that he would burden his sons because he probably wanted to use them to remind the world that he was the King of Pop. According to People magazine, Blanket was forced to change his name to "Bigi," in 2015, because he was fed up with bullying.
9

DADDY WILL READ YOU A BOOK WHEN YOU MISBEHAVE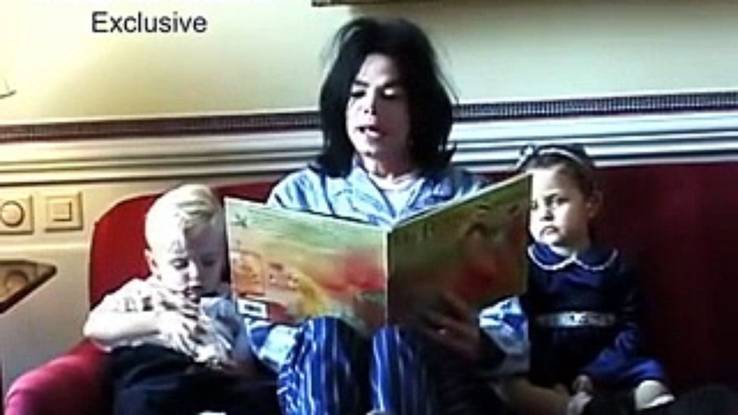 According to Teddy Riley, who helped Michael with his HIStory: Past, Present and Future, Book I and Dangerous albums, and who also played a major role in one of Michael's song 2001's Invincible, the two used to talk much about parenting because a bond had developed between them while they were working together. One of the topics they loved was punishment, and it was a sensitive topic considering Michael had undergone physical abuse from his dad, Joe Jackson, while he was younger.
Riley, who confirmed that the singer was an amazing parent, narrates how Michael explained to him how he would never allow his kids to go through the same experience. Mike believed the best punishment was a time-out. In his own words, Michael thought the best scolding for kids was, "Let's read a book." While Riley respected this approach, he thought Mike was a bit of a pushover with this practice. Michael never spanked his kids nor raise his voice in anger. In case anyone acted up, he or she would be sent to a corner to cool off.
In a candid interview between Jacko and Shmuley Boteach, the singer confirms that he was still scared of his father and that he would never be that way. He maintains that he would break down and cry whenever he heard someone arguing with a child.
According to TMZ, Grandma Katherine has followed in Michael's footsteps – not laying a glove on the kids. Katherine is against physical discipline and corrects the kids by sitting them down and talking them out of their mischief. After all, MJ's kids are reportedly well-behaved and discipline is not a priority.
8

STICK TO YOUR BLACK ROOTS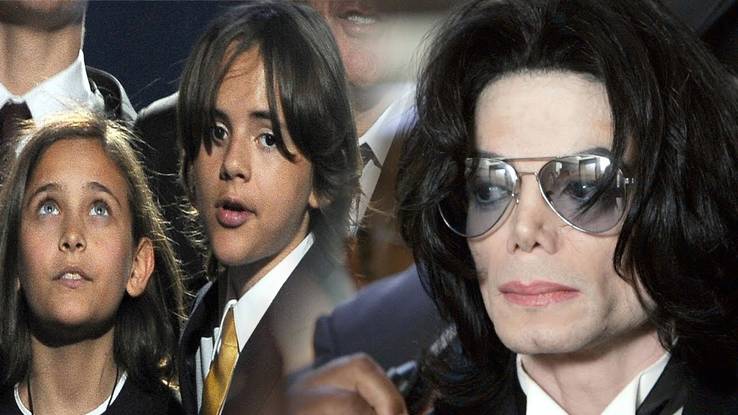 When Paris Jackson made her Rolling Stone debut, she opened up about several things, including her personal life, her late father, and what she hoped for the future. Paris also made it clear that she considered herself black because that is what her father used to tell her. Michael would look into Paris' eyes and remind her that she had black roots and that she needed to be proud. According to Paris, her papa would never lie to her, and so she believed him because he was his father anyway.
Both Paris and Prince have publicly declared that they consider themselves black and that they are confident Michael Jackson was their biological father. Blanket hasn't made a public statement about yet.
Since the kids came into the spotlight, everyone seems to be having an opinion about their parents; with the majority insisting that Michael was not their biological father. The issue is that Prince and Paris look too white to be fathered by a black dad; even though they have a white mother. Paris told Rolling Stone magazine that most people call her white because she looks like a Finnish girl with her light skin and blond hair. Bigi's mother is still unknown, but it is believed that he was conceived by a surrogate.
Michael has insisted that his kids are bi-racial, but there has been online charter that his dermatologist, Arnold Klein, is probably the father of his eldest children; claims that Klein has denied. Jackson wanted his kids to have blue eyes and blond hair, and Debbie Rowe, Michael Jr.'s and Paris's mother, has those qualities.
7

MJ IS MOMMY AND DADDY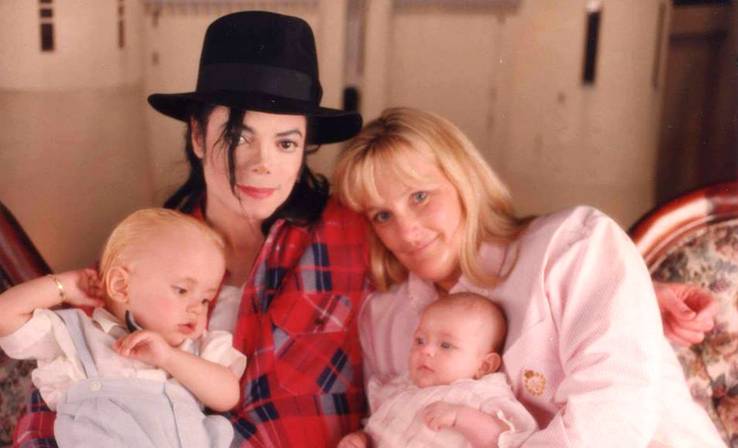 When MJ's kids were young, their mom was never around. It was only until Paris was ten years that she started asking questions. In fact, it was only after Jackson's death that the kids got a chance to interact with their biological mother; who previously only existed by name and in a handful of family photos. Boteach has disclosed that MJ was literally the father and the mother of his children. He washed them and dressed them, and they loved him so much.
Paris and Prince were conceived during Michael's three-year marriage to Debbie Rowe, his dermatology nurse. Bigi, on the other hand, was conceived by a surrogate mum, who remains unidentified. According to Martin Bashir, who shot the documentary Living with Michael Jackson, 5-year-old Prince openly admitted that he did not have a mommy. Michael has in the past stated that even though the kids were surrounded by female helps, they did not have contact with their biological mothers and he did not see a problem raising the kids as a single dad.
When Prince Michael Jackson was born in 1997, the Mail reports that Debbie Rowe was smuggled in for the occasion to carry the infant – for the cameras – and then sent away. Debbie had essentially been used as a surrogate and was not required to partake in her son's upbringing. Paris was born in April the following year, and in 1999, Debbie asked for a divorce that allegedly involved a multi-million-dollar settlement. After Blanket was born, one of Rowe's personal assistant admitted that the skin nurse was discouraged from visiting the kids as it would be "disruptive;" something that hurt her because people believed she was cold and neglectful. Debbie was later granted visitation rights by a Los Angeles court in 2009.
6

CHRISTMAS IS ALL-YEAR THROUGH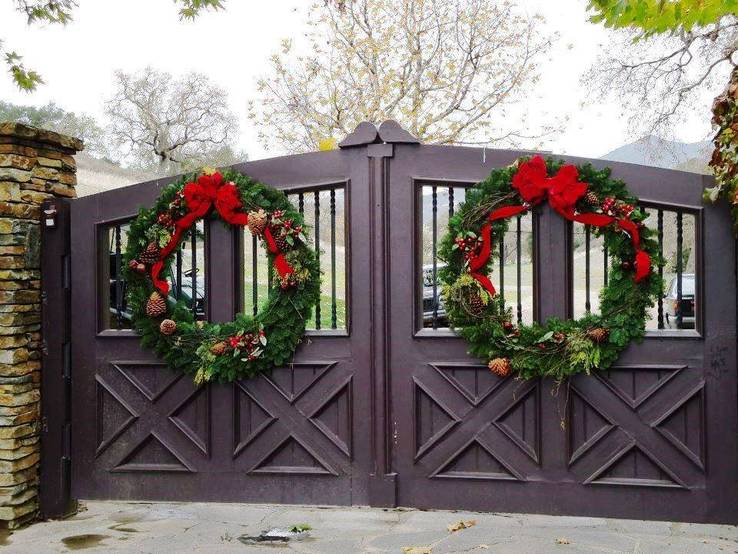 MJ loved Christmas so much that he allegedly maintained holiday decorations for the whole year. During the Christmas season, he mostly invited close friends since the extended Jackson family were devout Jehovah's Witnesses who did not recognize nor celebrate such holidays.
Mike's first Christmas was in 1993 when he was 35 years. The celebration was courtesy of his companion and longtime friend, Elizabeth Taylor. The British-American actress helped him get acquainted with the holiday traditions of decorating the Ranch and putting up a tree. Most of the details of this occasion are recorded on a dual biography titled, Elizabeth and Michael: The Queen of Hollywood and the King of Pop – A Love Story, by Donald Bogle. The book details how Elizabeth and her husband Larry Fortnesky arrived at Neverland Ranch to exchange games and toys with MJ because he was no longer a member of the Jehovah's Witness. The moment meant the world to Jackson because it was his first Christmas. In fact, it was videotaped and later shown to the public when his home movies were aired.
Since then, Michael wanted Christmas to run for 365 days. It was always Christmas at his home and the permanent Christmas decorations at the gates of his homes – in Neverland and Holmby Hills – are a testimony of his love for the Christian holiday. The King of Pop celebrated his last Christmas in 2008; together with Carrie Fisher (Princess Leia of Star Wars), and the details of this day are recorded in Fisher's book 'Shockaholic': Michael Jackson's Last Christmas.
5

RELEASE ANGER THROUGH CRYING
The child abuse allegations against MJ changed the course of his career and shattered his reputation. Michael was forced to endure gruesome trials that saw him spend hours in courtrooms trying to clear his name. During this period, Michael used to cry to his kids before bed. He did not see the need of shielding them from his struggles and was honest about his anxieties.
In the Interview with Rolling Stone, Paris narrates how her dad would cry to her at night and how watching her father in distress shook her to the core. Paris explains how she had a difficult time coming to terms with a parent who cried because the world hated him for something he had not done. In fact, Paris had begun to hate the world because it was mean to his father.
In one incident, which took place in 2003, Michael's Neverland Ranch was raided by 70 law enforcement personnel as part of an investigation. According to his ex-attorney, Brian Oxman, MJ was so traumatized by the incident that he broke down and could not return to his bedroom. The room was left untouched for years because Michael was so heartbroken. Fortunately, Michael was found innocent on all 14 counts.
4

YOU CAN DABBLE IN DIFFERENT RELIGIONS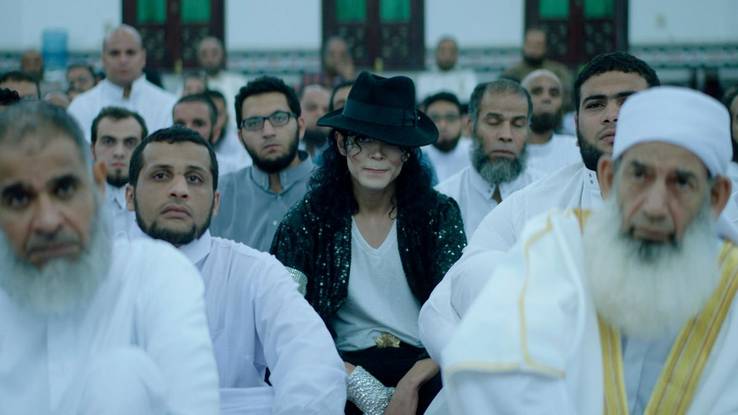 Michael Jackson was baptized in the Jehovah's Witness, but he quit the religion in the late 80's. According to Tony Buzan, an educational consultant and an author who has shared his experiences with the Jacksons, the pop star would talk to his kids about several great figures, but he never mentioned Jesus.
Jackson's relationship with religion was elusive. In a number of interviews, Michael would reveal that Jesus Christ was his role model and that he aspired to be like Christ. He would often say that he believed his talent came from above, or from God. In fact, later in life, it is possible that he did not practice any religion. After all, the JW's were giving him a hard time for artistically expressing himself.
There is a high likelihood he was a Christian towards the end of his life, but even that is mere speculation. Sometime before his death, there were reports that Michael had requested for Andraé Crouch's company and that they had prayed together. Much of what transpired in the meeting remains unknown, but even his bodyguards have admitted that he occasionally read the Bible, especially during his last months.
In 2008, the Mail reported that the musical genius had converted to the religion of peace and had changed his name to Mikaeel, after a ceremony at a friend's place in LA. This was after the singer was spotted wearing a traditional Arab veil.
But things changed for his kids after Michael left. In 2010, FoxNews wrote that the children were practicing Jehovah's Witness under the guidance of Grandma Katherine, but by 2013, the Mail published an article about how Paris had dug her heels and had declined to follow her grandmother's idea of preaching door-to-door. Paris and Prince Michael had been doing it for a while before they called it quits. RadarOnline disclosed that the kids felt like they were being the 'weirdos' of the neighborhood.
3

FEEL FREE TO MAKE YOUR OWN LIFE CHOICES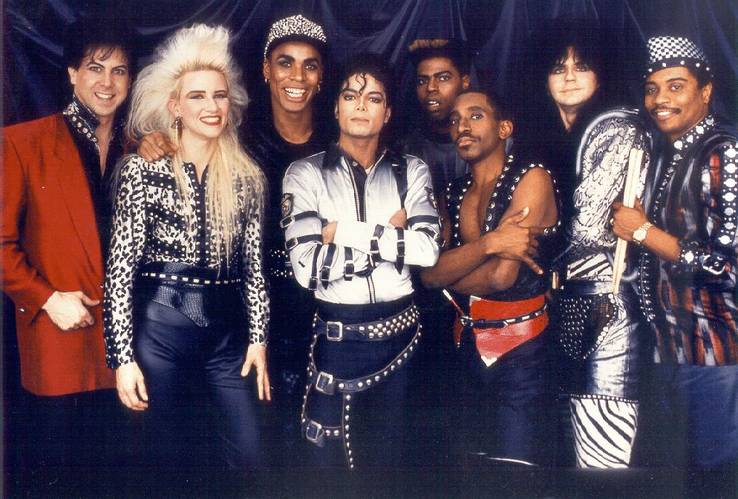 In the Rolling Stone interview, where Paris Jackson revealed juicy details about her family, her dad, and herself, she narrates how the King of Pop always assured her that she could be bigger than him if she wanted. At the same time, he also let her know that she does not have to be like him and that what was important was the love he had for her.
This is what has pushed Paris to her current position. While she is only 20 years old, Paris has already fired up her acting career and loves to play the guitar. In January 2017, Deadline wrote that Paris had started her acting career in a musical drama called "Star." In fact, she may likely follow in her father's footsteps as she announced in the Rolling Stone interview that she often writes and sings her own songs.
Paris is an outspoken young woman who expresses herself through her sense of fashion and her spunky attitude. Ms. Jackson graced the April 2017 cover of Harper's Bazaar, and in the magazine, she reveals how she wants to use her position to do important things. In 2017 alone, she also starred in other magazines like Rolling Stone, Teen Vogue, Vogue Australia, and i-D Magazine. When Paris is not walking on the red carpet, she is trying fashion or experimenting different makeups. She is also not shy to flaunt her ink on her Instagram and now has well over 50 tattoos.
But Paris is not the only one exploring her talents, according to the guardian, Prince Michael Jackson made an appearance as a guest star in an episode of 90210 when he was sixteen years old. In addition, he has shown interest in the showbiz business and aspires to become a well-rounded entertainer. Our only guess is that the last born will not remain in the shadows for long.
2

LOVE ANIMALS AND TREAT THEM WITH RESPECT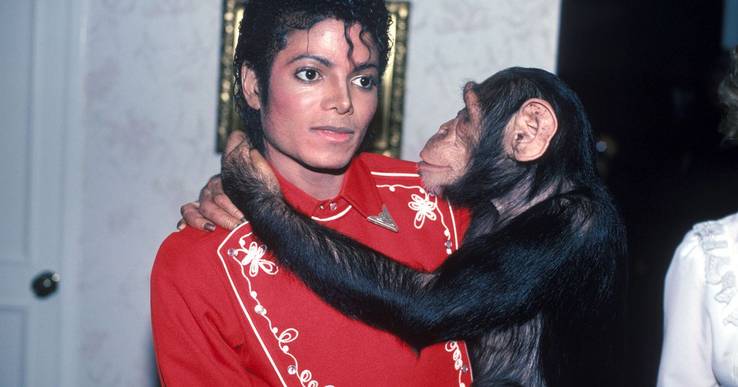 MJ started his pet collection while still living with his family in Hayvenhurst, but when he moved to his ranch, he took things up a notch. He housed deer, llamas, giraffes, and tigers, among other animals. Most of them were rescues that were either set to be slaughtered or had been abandoned by their owners. Strangely, he was well versed with the origins and the care needed for these animals and did his best to keep them healthy and comfortable. The Neverland Ranch was home to both domestic and exotic creatures and some of them loitered freely.
One of MJ's favorite pets was a chimpanzee named Bubbles, which featured in videos like "Leave Me Alone" and "Liberian Girl." Unfortunately, Bubbles became aggressive with age and Michael surrendered him to an animal sanctuary. In videos like "Remember the Time," "Earth Song," "Billie Jean," and "Black or White," several wild cats are featured because Michael's love for animals had found its way within his art. Thanks to "Free Willy," Keiko, the killer whale, found a suitable living environment.
When he left the ranch permanently in 2005, he had to make the painful decision of giving his animals up for adoption. Shortly after, rumors emerged from organizations like PETA about how he had been mistreating the animals.
Paris Jackson seems to be following in her dad's footsteps as she is the proud owner a cross-breed and a Labrador named Kenya, which was apparently given to her and her brothers by their father. Paris has often posted photos of herself and her fur babies on Instagram, and the pics are proof of her unending love for animals.
1

BE ADVOCATES OF PEACE AND STRIVE TO CHANGE THE WORLD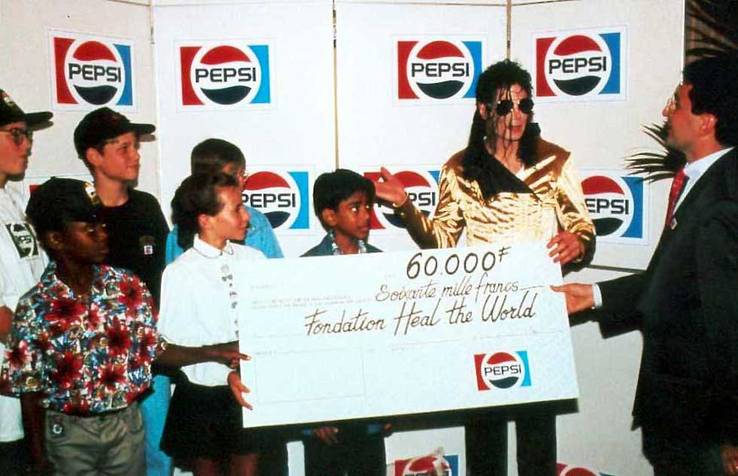 Michael Jackson left a remarkable trail of social activism. Most of his work, including his music, revolved around social justice and social change. In fact, he was the first black artist who broke the color barrier at MTV with his two heat songs "Billie Jean" and "Beat It;" a move that paved the way for other black artists.
In 1985, he was touched by the famine in Ethiopia and he mobilized artists to come up with a life-changing song, We Are the World. His other works spoke of the need to end race barriers. For example, "Black and White" sent a message about the need to be together regardless of color.
While Jackson was popular, arguably even more than the Beatles, he felt the need to use his celebrity status for more than fame and fortune. MJ was named the most philanthropic pop star in history by The Guinness Book of World Records in the year 2000. According to the HuffPost, Michael had spent more than $300 million – over his lifetime – for various charity projects including the Elizabeth Taylor AIDS Foundation, the Red Cross, UNESCO, United Negro College Fund, UNICEF, the NAACP, and the Make-A-Wish Foundation, among others.
During his Bad World Tour, he visited hospitals and orphanages and made numerous donations. Again, Paris has adopted her dad's qualities of speaking out against injustices. In 2017, for example, she went off-script to confront white supremacists after the harrowing attacks in Charlottesville, Virginia. She had been given the role of presenting the first award during the 2017 MTV VMAs, but she took the opportunity to send a powerful message to the nation. From her Instagram page, she has protested with other activists against pollution and has been involved in raising awareness about Native Americans.
References: rollingstone.com, intouchweekly.com, mtv.com, theguardian.com, dailymail.co.uk, people.com, abc7.com, psychologytoday.com, hollywoodlife.com, thesun.co.uk, telegraph.co.uk, usmagazine.com, harpersbazaar.com, huffintonpost.com
Source: Read Full Article