"Spotted shopping in Beverly Hills!" That became the default headline for any high-earning celeb a good while ago. Actually, that's not completely accurate. Variations on the theme include New York, Paris, Milan, or London as alternatives. The bottom line? If they're not performing sell-out gigs, throwing us #vibes from $20 million mansions, or doing it "non-famous" style in high-rise offices, rich people are doing one thing– shopping. Ariana Grande and Pete Davidson's relationship got noticed when they were spotted shopping hand-in-hand. When the press couldn't figure out who Kendall Jenner was dating, they monitored her shopping habits. Billionaire businessmen? They might have less time to hit 5th Avenue, but they've got the wardrobe, all right.
Not everyone is Britney Spears. By and large, when someone has a net worth in the millions, they're staying as far away from the stained sweats and hoodies as possible. Fashion is a status symbol that you can really explore when you've got the money. It can even be turned into a business. Rihanna? Her clothing lines are flying off shelves. Victoria Beckham? She dressed Beyonce. Rich folk aren't just picking any labels, though. They're going with very specific brands, and only the best will do. From the newest designers to hit fashion to the luxury classics that will never go out of style, here are 25 designers that the world's millionaires are loving this year.
Click the button below to start this article in quick view
25

CECILIE BAHNSEN IS ACCESSORIZING FAMOUS PONYTAILS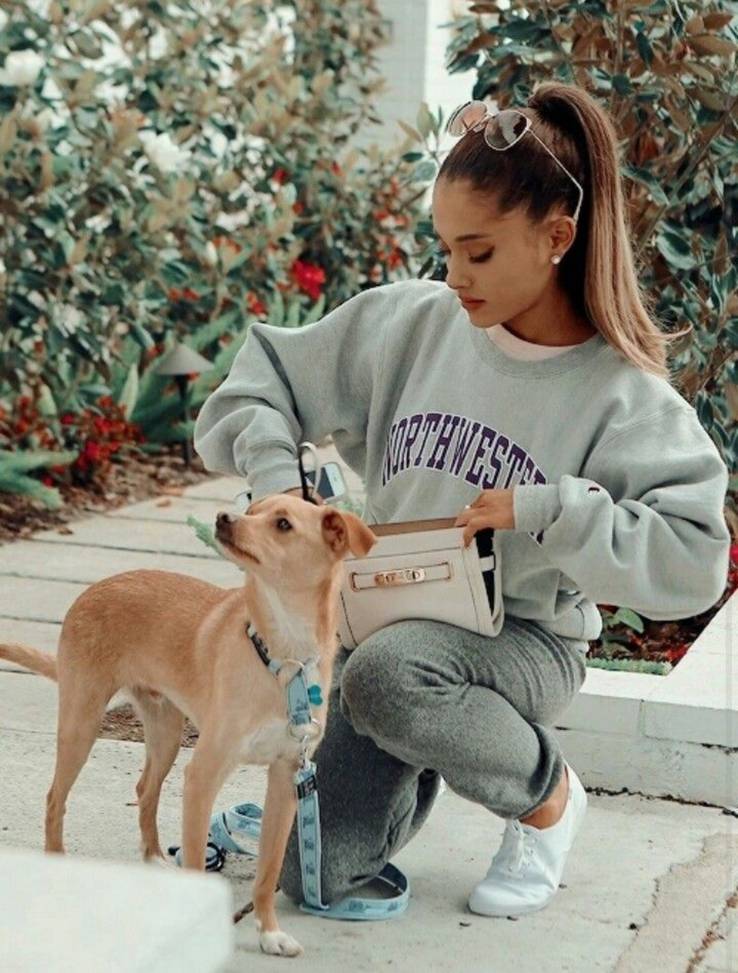 Cecilie Bahnsen is the Copenhagen-based new kid on the block who is making waves fast. Ariana Grande looked a pretty picture in 2018 during her The Tonight Show appearance, where she accessorized her signature over-the-knee boots with a Cecilie Bahnsen satin top. We're talking designers who are dressing the millionaires here, so expect to pay $1,220 for that (plus $535 for the matching shorts). Bahnsen's ruffle-adorned designs are loved for their float-effect, airy feel, and sneaker or boot-friendly looks.
24

MILLIONAIRES ARE LOVING THE FENDI LOGO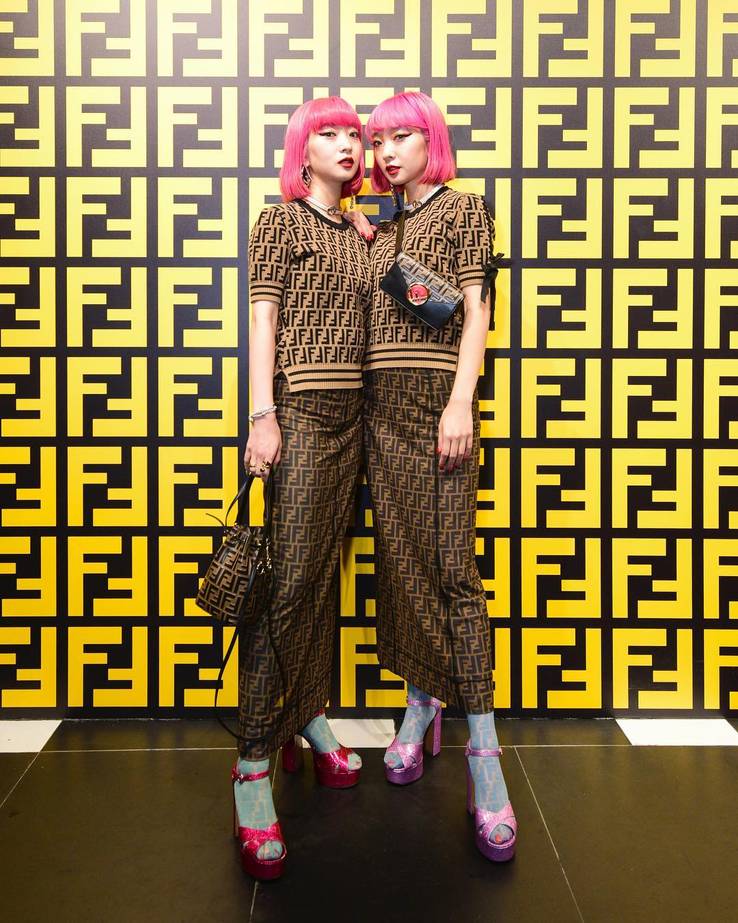 Fendi has millionaire fashionistas crushing for two reasons. #1 Fendi is an Italian brand that's synonymous with Rome's luxury edge. #2 The creative director is Karl Lagerfeld– the same legend who crafts Chanel's pieces. The 1925-founded fashion house might be historic, but the looks are cutting-edge. Fendi's sneaker socks are flying off shelves, although, at $850, that does require a budget. From wealthy Europeans to Middle Eastern billionaires, the Fendi logo is an absolute status symbol.
Fendi fur coats can cost up to a million dollars. Fendi sneakers can cost $1000.
23

BALMAIN HAS THE COOLEST ARTISTIC DIRECTOR EVER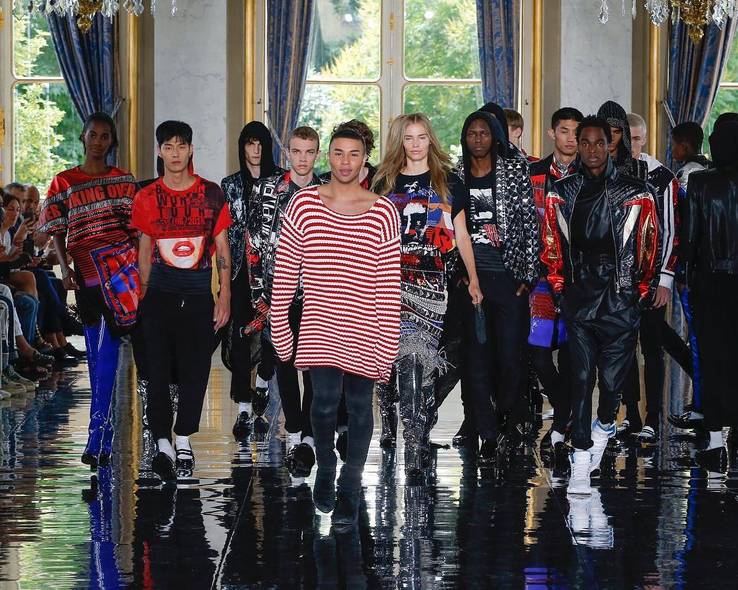 This time 20 years ago, Balmain was a stuffy, high-end French brand fit for the 50-something housewives of Paris (and their staggeringly huge riverside apartments). What happens when a brand hires the coolest guy in town as its creative director? The name explodes. Olivier Rousteing is a now a celebrity in his own right. The 32-year-old French designer is a red carpet favorite, and celeb squads are invariably wearing the designer's button-fronted dresses to their Craig's Restaurant dinners in West Hollywood. Dresses cost around $2,700.
22

VETEMENTS IS RULING STREETWEAR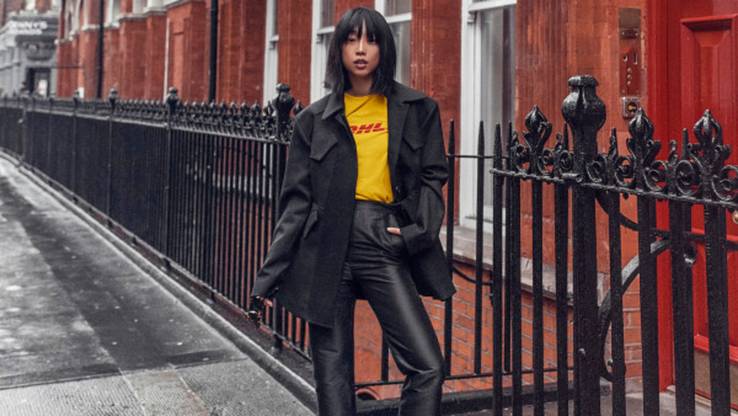 If there's anything rich people like doing, it's looking the exact opposite. Vetements is the latest designer to take fashion by storm. Its DHL sweater dresses and grunge-effect hoodies (complete with "hoodie" written on the back) are high fashion's answer to streetwear. The finished look is irritatingly good, though. Vetements translates to "clothes" in French, so you're pretty much getting what's written on the tin.
Vetements sneakers retail for up to $1000. For a cotton-print T-shirt with a DHL logo, you're looking at $250.
21

ALEXANDER WANG IS ADORED BY THE RICH AND FAMOUS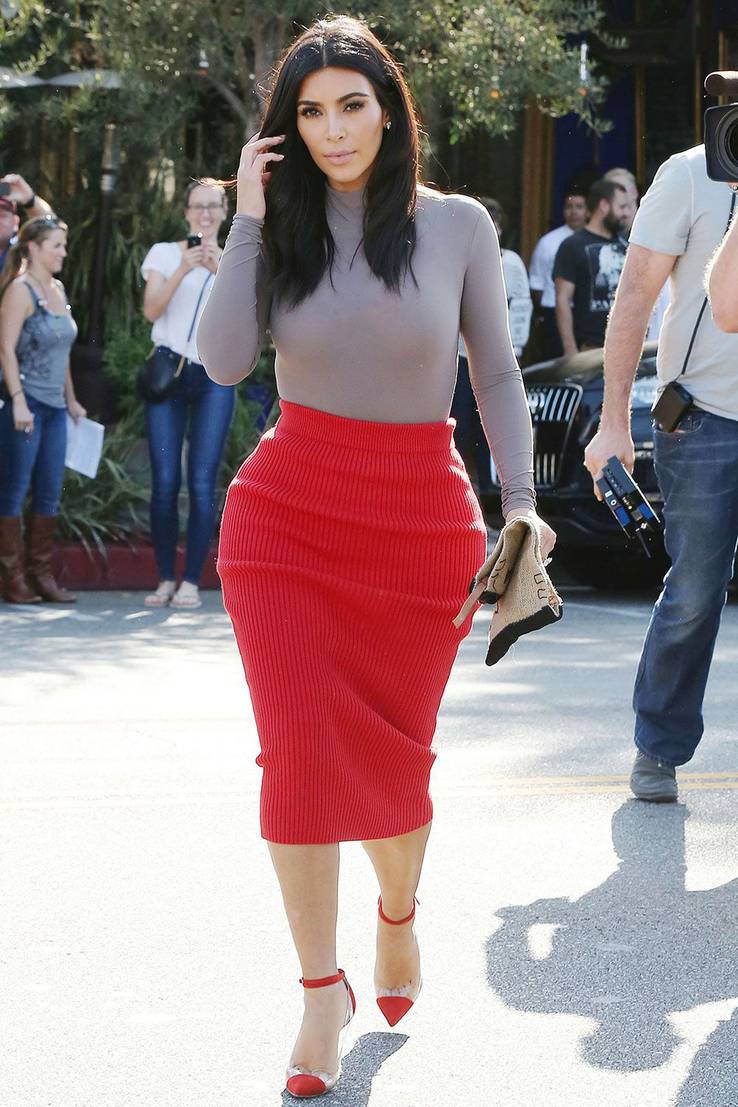 You know a celebrity is really digging a designer when they mention them on social media – without it being an ad. Alexander Wang's designs are urban, edgy, and uber-hip. Wang lovers form somewhat of a cult following, especially at Fashion Week (where, not surprisingly, Kim Kardashian has a front row seat). Kim's $185 red skirt here is from Alexander Wang's T line. Not the cheapest, but not bad for designer fashion. Kim recently updated her Snapchat with "goodies from Alexander Wang" as the caption.
20

LOUIS VUITTON DOESN'T NEED AN INTRODUCTION
Where do we start? Louis Vuitton and its iconic monogrammed leathers have become the ultimate status symbol – the sheer number of regular people posting pics of themselves with anything LV is living proof. Louis Vuitton actually burns or shreds its unsold merchandise every year – protecting the brand's luxury legacy is the aim. From the celebs rocking up to airports with a full Louis Vuitton entourage to the discreet Upper East Side millionaires casually shopping there, LV is #millionaire through and through.
19

VERSACE IS ITALIAN GLAM (AT DESIGNER PRICES)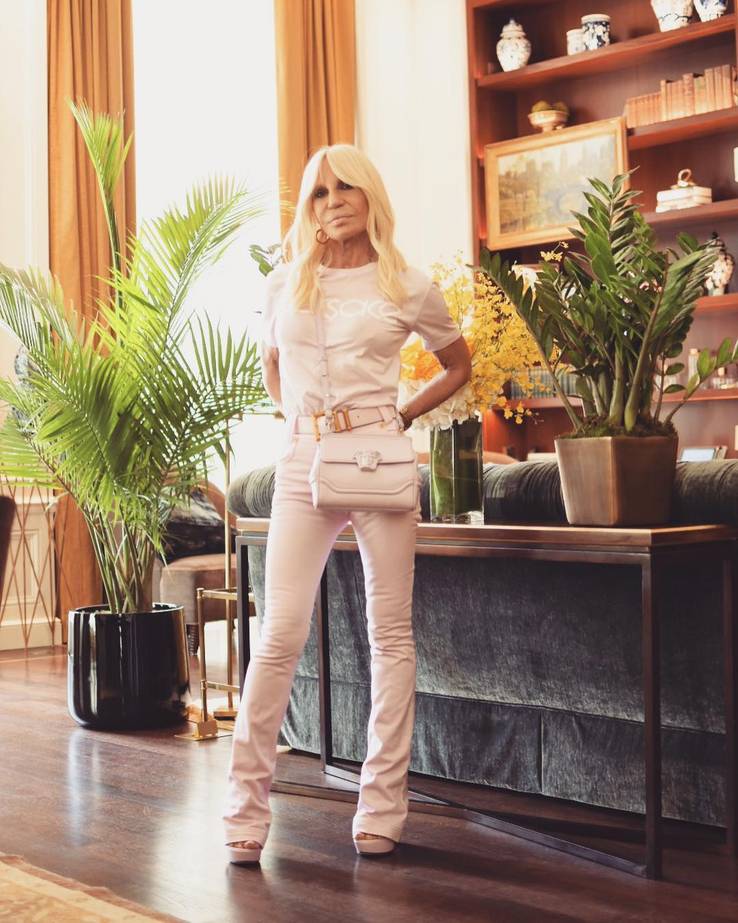 As soon as we think of Versace, we're picturing the designer's trademark glam dresses. Whether they're floor-length and dripping in Swarovski crystals or mini numbers paired with stilettos, Versace will forever be associated with the Italian extravagance it was built on.
Embellished Versace gowns are custom-made for the super-rich. The bags? Totes cost around $3000.
Donatella Versace gowns will inevitably be heavily embellished, but the brand's sneakers, jeans, and tees are equally popular with rich kids who love to shop.
Featured Today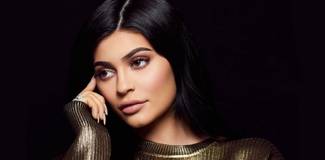 13 Fashion Brands Kylie Jenner Is Loving (And 13 She Stopped Wearing In 2018)

Luxury Private Plane Has Glass Floors, Bar & Private Bedrooms

20 Super Expensive Cars That Gearheads Like Jerry Seinfeld Dream About

18

CHANEL IS THE ULTIMATE CLASSIC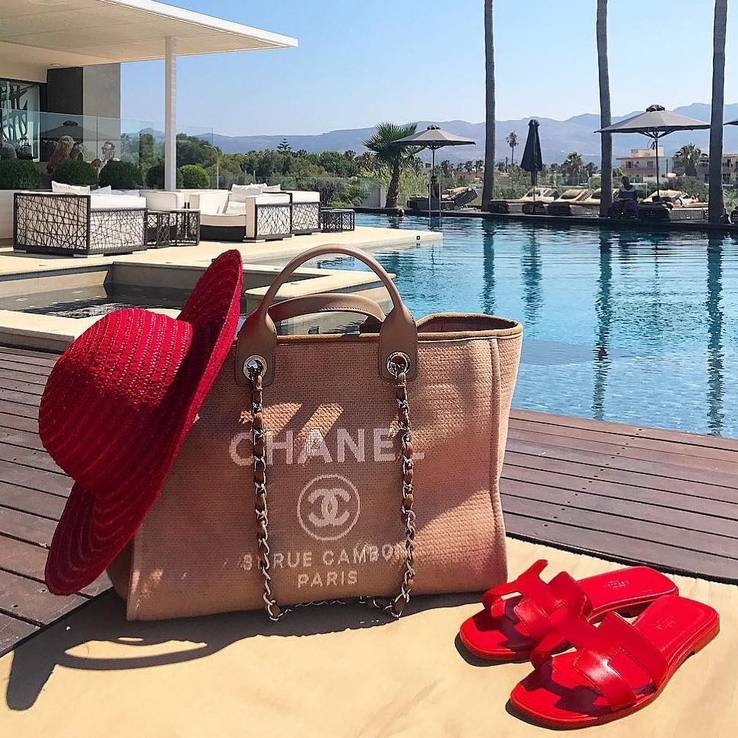 Chanel has been flying the flag for classic French elegance since the year 1909. Its iconic bouclé tweeds and beautifully cut gowns, suits, and pants are dressing the rich and famous wherever they go. This is a fashion house where the artistic director, Karl Lagerfeld is as symbolic as the brand itself. Chanel is so luxurious, you won't find it on any online designer websites. You want Chanel? You go to Chanel. Ready-to-wear is the least expensive, but you're still looking at $3000 for dresses. Skis? That's $4000.
17

HERMES IS REDEFINING EXCLUSIVITY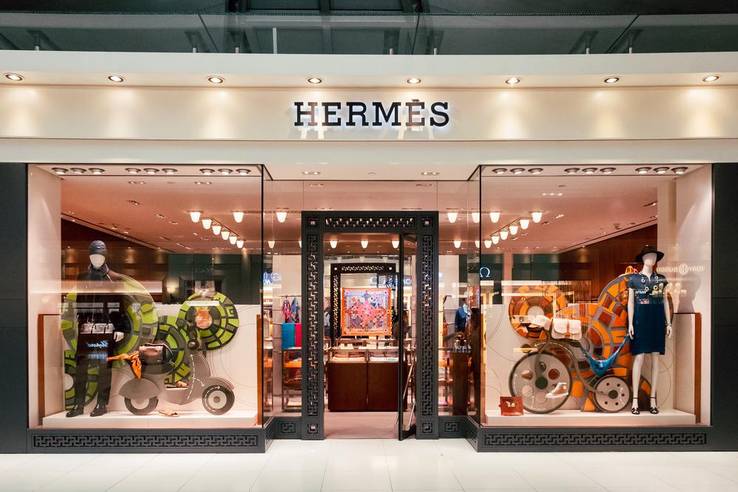 Hermès may as well be a made-up word for "exclusivity." The French fashion house caters only to the ultra-stylish (and ultra-rich). A Hermès Birkin bag is a status symbol that completely trumps Louis Vuitton– they retail for a starting price of $12,000. For the finest fabrics and silk scarves that cost upwards of $700, look no further than Hermès. Also, don't walk into their stores in shorts.
A Hermes Birkin bag costs $50,000. The Rich Kids of Instagram have closets full of them.
16

OFF-WHITE IS THE NEWEST KID ON THE BLOCK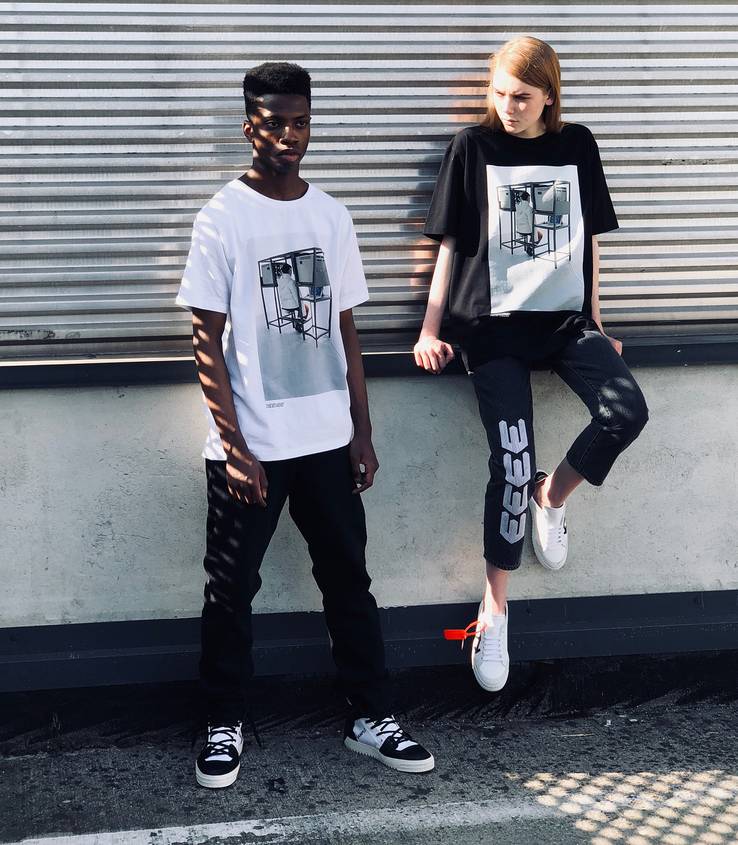 OFF-WHITE is new, cool, and fresh. The newest brand to explode, OFF-WHITE is where Louis Vuitton's artistic director, Virgil Abloh cradles his love of hip-hop street-style (at Madison Avenue prices). Ultra-urban hoodies, deconstructed sweats, and asymmetric dresses here are just as hip as the OFF-WHITE x Nike collaborations, although even the kicks cost well into the thousands. Rihanna, Drake, and Kylie Jenner are huge fans– clearly, the more casual, the more exclusive. Virgil Abloh started as Louis Vuitton's head this year, but he's already considered a genius.
15

JACQUEMUS IS RUN BY A 28-YEAR-OLD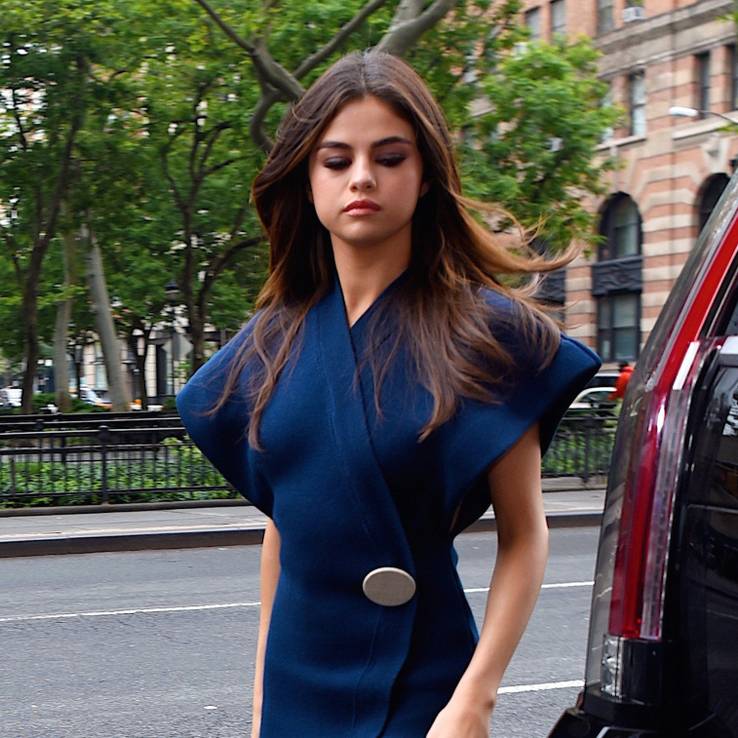 Those giant, reconstructed shirts you see Kim K stepping out in? They're from the same Jacquemus designer that Selena Gomez is wearing here. In 2018, Harper's Bazaar ran a headline: "How Jacquemus is quickly becoming the go-to designer for all your favourite celebrities." Simon Porte Jacquemus is only 28 years old, but the designer is already dressing some of the richest people on the planet. She plays on structure and proportion, although at $900 for a dress, the price seems to have been left out of the equation.
14

MONCLER KEEPS THE RICH WARM IN WINTER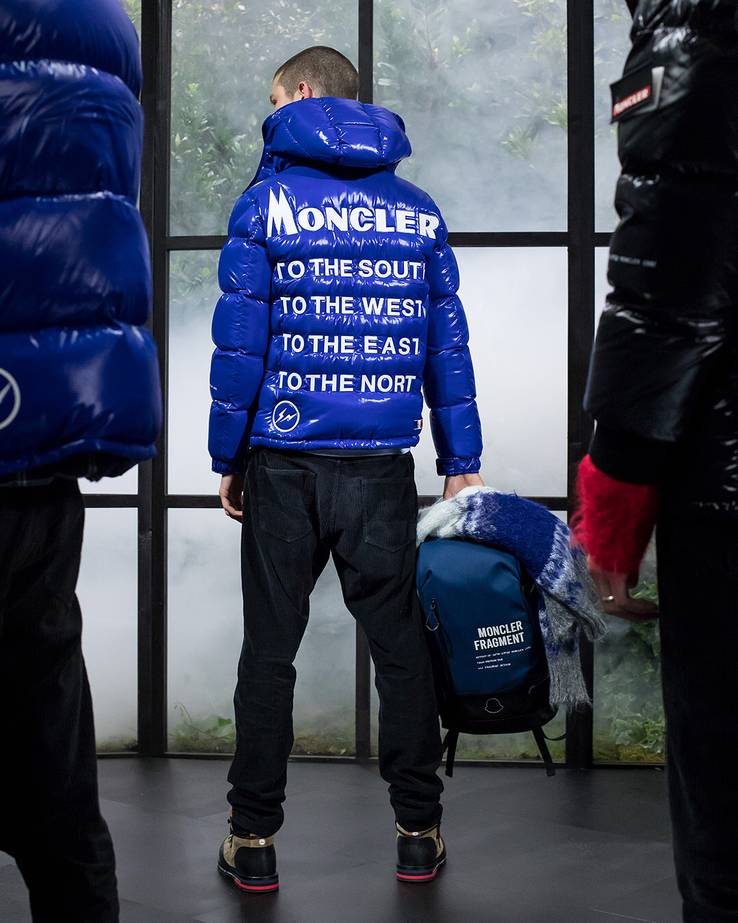 "Born in the mountains, lives in the city." That's Moncler's slogan. This 66 year-old Italian brand might have gotten an urban lift in recent years, but it's luxurious as they come. A Moncler quilted jacket remains one of the most sought-after items in any outdoorsy wardrobe, and you're looking at the finest goose down inside the funky outer. Victoria Beckham, Reese Witherspoon, and Elle Macpherson have all been spotted hitting the slopes in Moncler. Jackets retail for around $2000, while wool hats are around $300.
13

OSCAR DE LA RENTA IS BRIDAL GOALS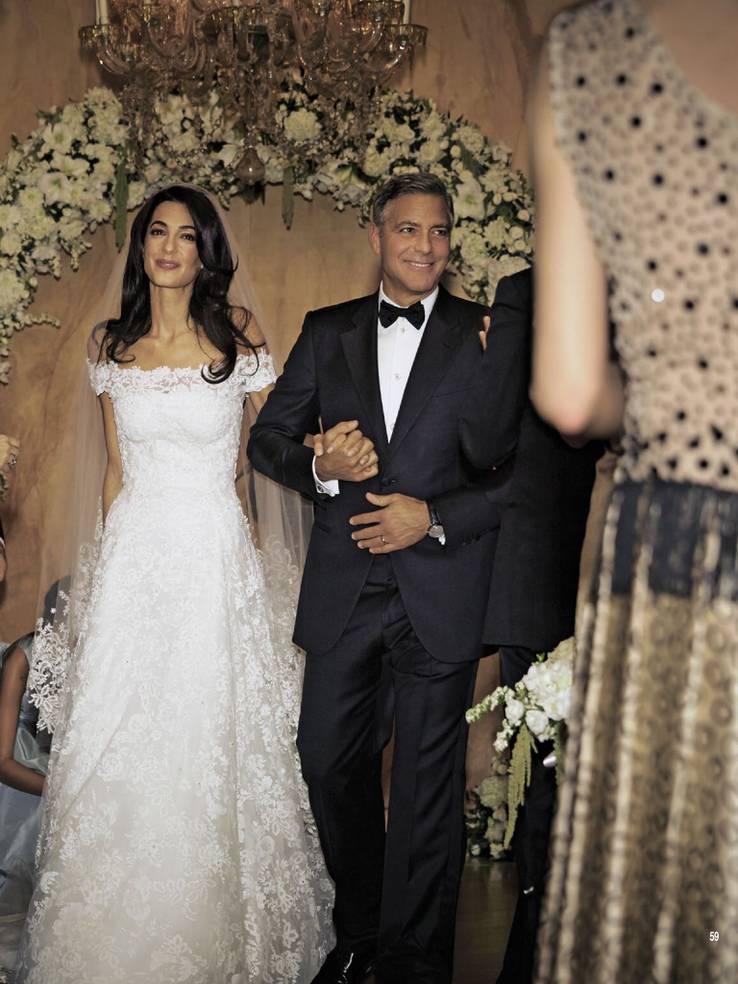 Oscar de la Renta is where wealthy brides-to-be shop for their wedding gowns. Formal evening wear here is top-of-the-range, although ladies who lunch are equally well catered-to with the fashion house's preppy pastels. Oscar de la Renta is no spring chicken. The Dominican Republic-born designer was born in 1932, although he has since transitioned to one of his multiple US homes.
12

 STONE ISLAND IS DOMINATING MENSWEAR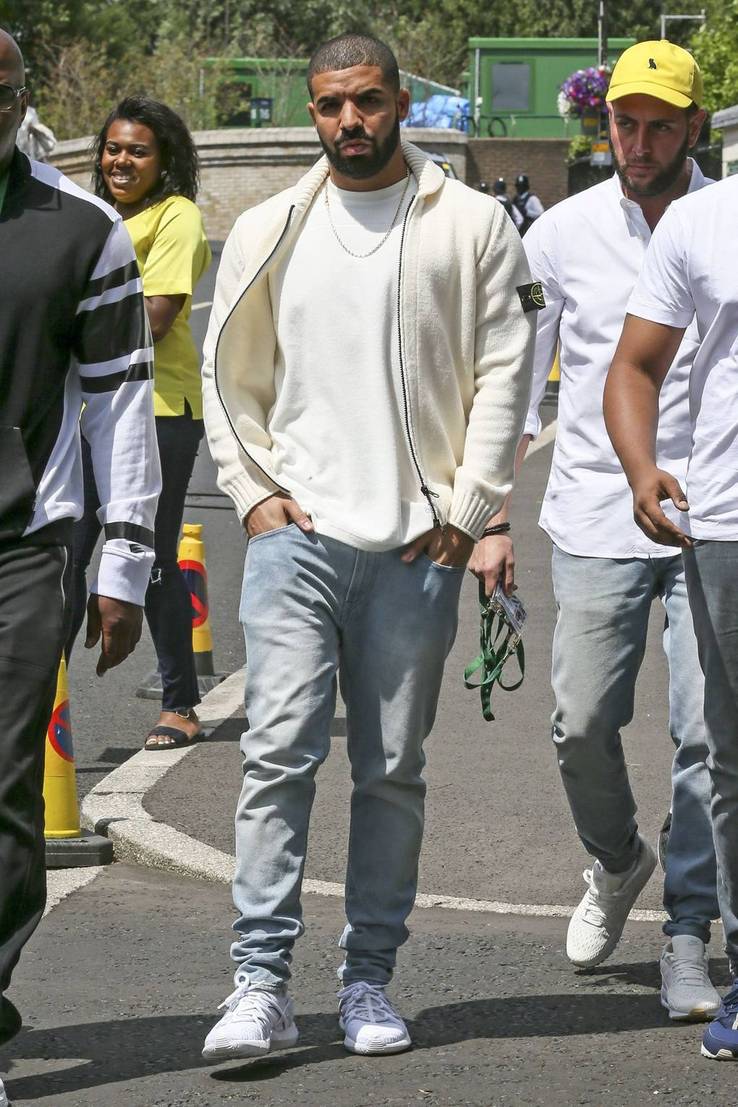 Fashion isn't just all about the girls. The elite have a myriad of brands to choose from, and the menswear lines are just as exclusive. Stone Island is a high-end, Italian menswear brand created by Massimo Osti in 1972. "Drake can't get enough Stone Island right now" was GQ's story in 2017. That same year, the rapper stepped out in a $100,000 diamond "Stone Island" chain. The hip-hop world adores Stone Island (although the rich are wearing it in Long Island, too).
11

CHRISTIAN LOUBOUTIN HAS CONQUERED LUXURY FOOTWEAR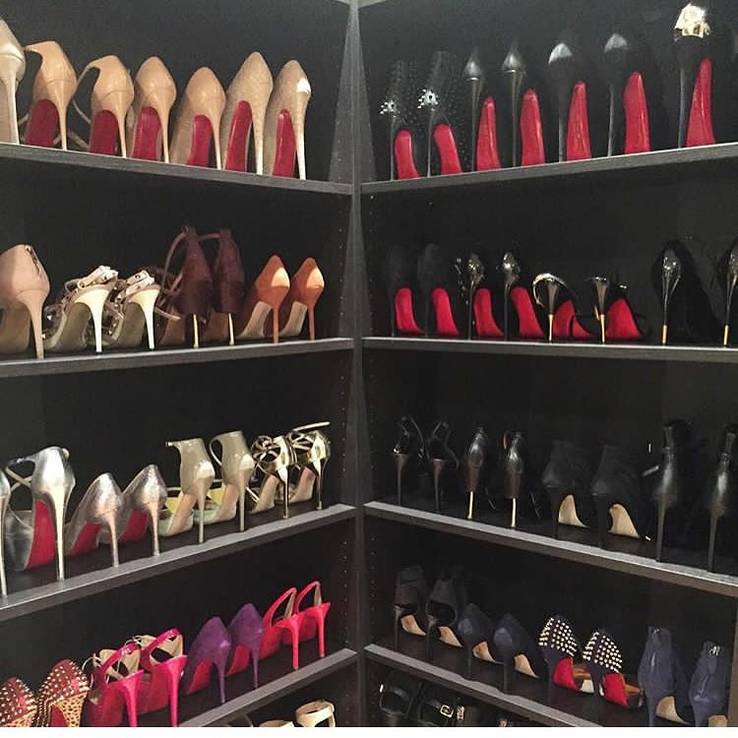 With its trademark red-lacquered soles, a pair of Christian Louboutins is immediately recognizable. In 2012, the shoe giant won legal rights to patent its signature fire-engine red soles, but the millionaires were going to keep buying them either way. The brand has fought hard against knock-off versions, but luxury is what you'll get with the real deal. Margot Robbie, Rihanna, Mila Kunis, Emma Stone, and Kim Kardashian are all Louboutin followers, as are 11.1 million of us on Instagram. Encrusted Louboutins cost $6,000, while the cheapest pair are $495.
10

TOM FORD IS DRESSING THE WHOLE OF WALL STREET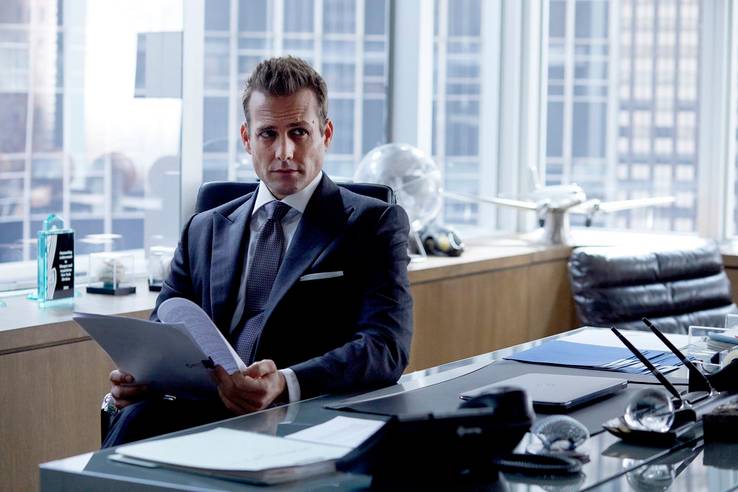 Harvey Specter may be TV's symbol of the $1000-an-hour New York lawyer, but these people exist for real. Celeb press coverage can make it easy to forget that the world is full of massively wealthy, high earning individuals – they aren't necessarily born into money. Tom Ford is an American designer who launched his own brand after prestigious positions at Gucci and Saint Laurent. Suits' Harvey exclusively wears Tom Ford. Evening gowns on the Tom Ford website range from $3000 to $20,000.
9

 YEEZY OFFERS SIMPLICITY AT HIGH PRICES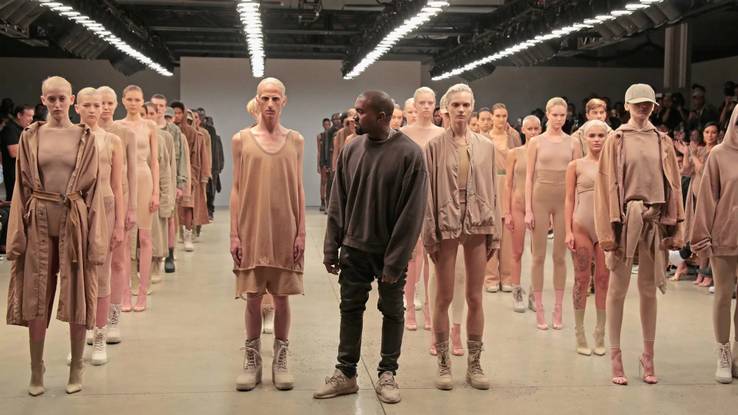 As the Yeezy seasons pass, the brand just keeps getting bigger. Kanye West has built a vertiable fashion empire out of his trademark fringed, deconstructed, or beige designs, and the look is very 2018. With his wife as the brand's biggest ambassador and influential celebs wearing Yeezy footwear, the brand is officially "in." Being a millionaire in 2018 is all about the track pants, hoodies, and sneakers– oh, and the $120 plain white t-shirts. Expect to pay up to $500 for a pair of Yeezy Boost sneakers.
8

MAISON MARGIELA HAS A LUXURY AESTHETIC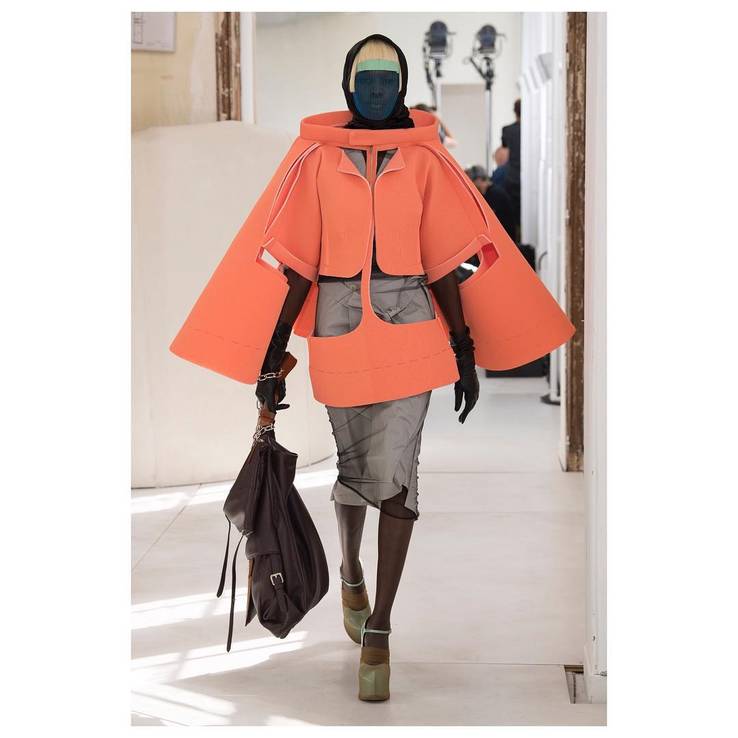 Ask any French fashion designer what they think of Maison Martin Margiela – then watch their eyebrows go up as they just say "ooof" (it's something French people say). Maison Margiela is one of the heavyweights. This 1988-founded fashion house is defined by its progressive aesthetic, enigmatic look, and sharp lines. Kanye West has rapped about it, a Paris hotel is entirely designed by the brand, and this designer is pricey. The custom-made Haute Couture line is "price upon application." Hoodies are $450. Jackets are well over $1000.
7

VICTORIA BECKHAM HAS A PRESTIGIOUS FOLLOWING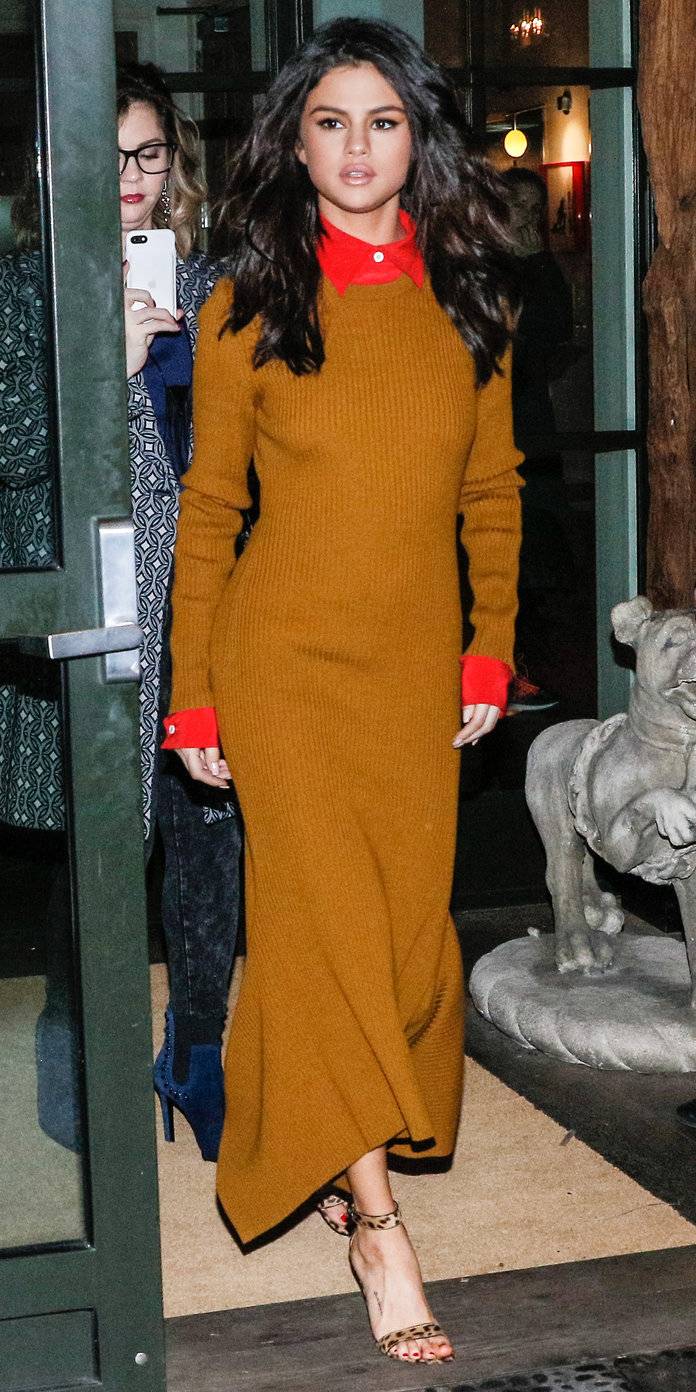 When Victoria Beckham started her fashion line, nobody was prepared to take this ex-Spice Girl seriously. The somewhat questionable years of bodycon dresses and overdone fake tan meant that Victoria really had to prove herself to the world of high fashion. Turns out, she did an amazing job. The Victoria Beckham clothing and accessories lines have earned the star a net worth of $420 million, and her designs have been worn by Selena Gomez and Beyonce.
6

GUCCI IS A GLOBAL SYMBOL OF LUXURY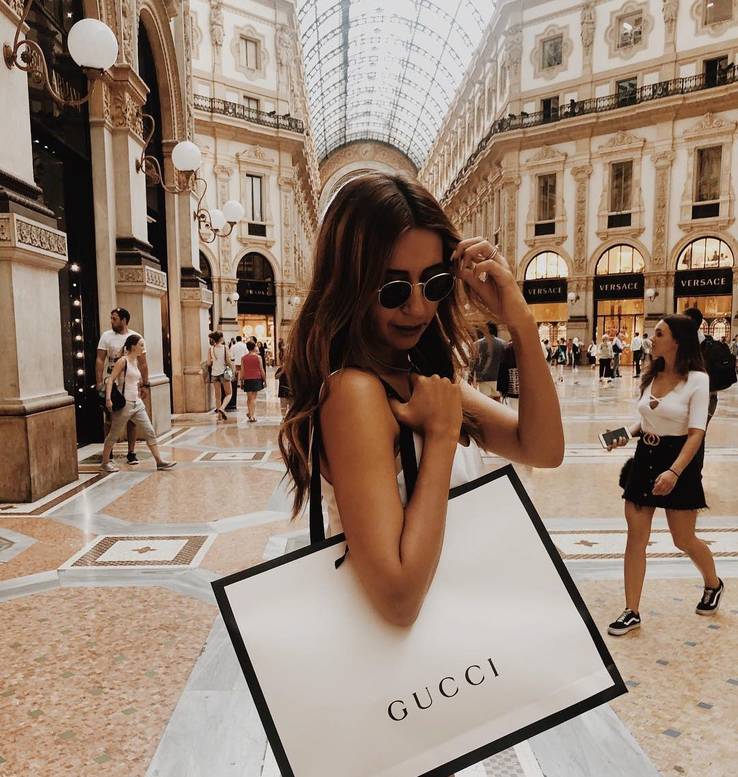 The ultra-rich flock to Gucci by the masses. They're shopping for the ultimate in classic Italian luxury, but this historic brand hasn't lost its edge. Every season, fresh designs drop for a revamp on previous seasons, and the 2018 look is loud, floral, and definitely luxurious. Gucci is the kind of place where a two-item purchase can easily find itself around the $5000 mark.  
Gucci is valued at $12.4 billion by Forbes. Three guesses where Gucci Mane got his name.
5

BALENCIAGA GOT A YOUNG MAKEOVER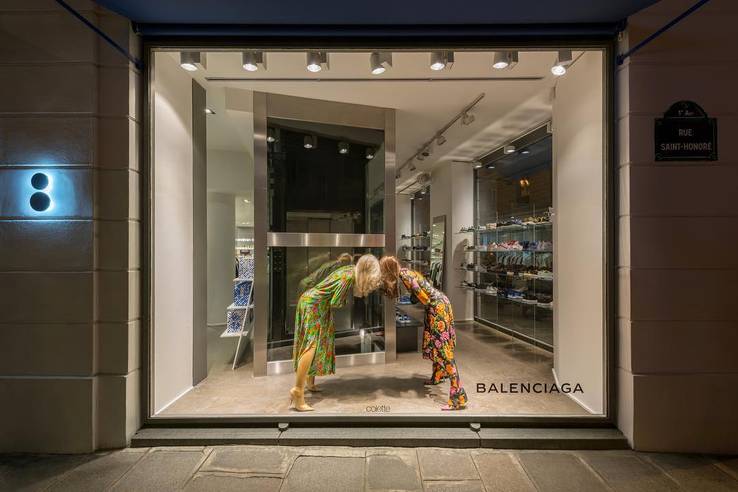 Balenciaga might be over 100 years old, but this luxury Spanish fashion brand is one of the most relevant names being worn. Old-school Balenciaga was a stuffy affair of wool coats and matching hats. 2018 Balenciaga is the brand turned on its head. Rich teens and celebs are wearing $900 Balenciaga sneakers, and the Athleisure 2.0 line is the "in" brand for anything sporty. Prepare to shell out up to $5000 for one of their leather jackets, or $1500 for a simple striped shopper bag.
4

AZZEDINE ALAIA IS AN A-LIST FAVORITE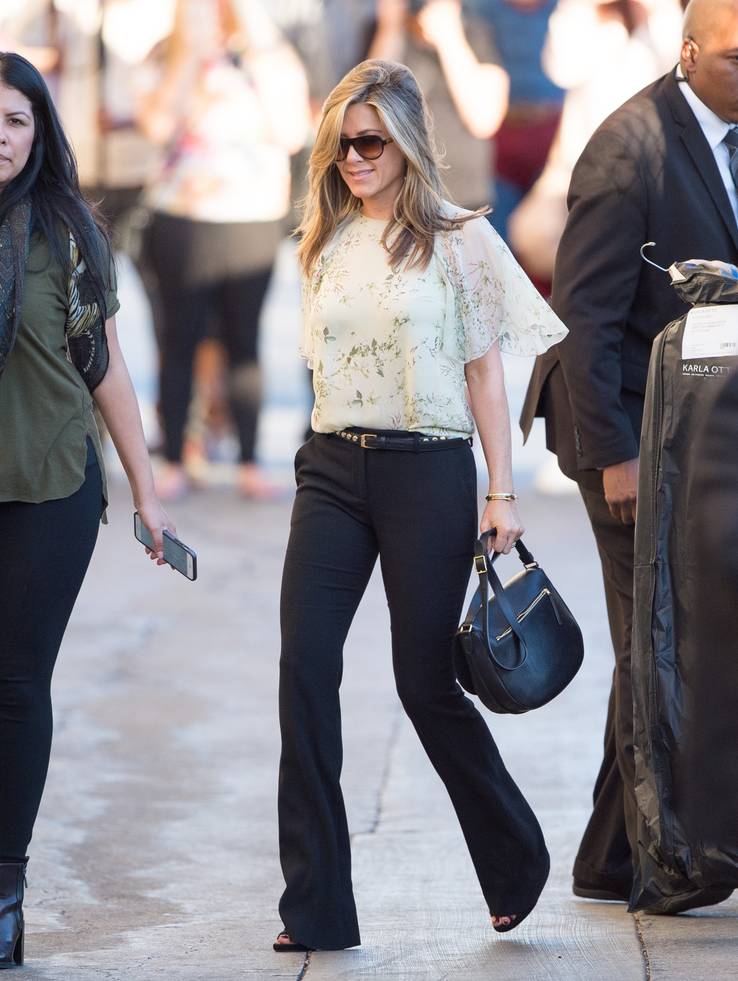 2017 was a sad year for lovers of the Tunisian-born designer, Azzedine Alaia. The fashion and shoe designer passed away last year, but his iconic elegance is still alive. Alaia is considered by many to have changed fashion's landscape, and his understanding of the female form paved the way for body acceptance, the designer way. His fan base includes Jennifer Aniston, Beyonce, Rihanna, Lady Gaga, and Eva Longoria. The supermodel, Naomi Campbell said: "No other dress can make a woman look and feel as good as an Alaia dress."
3

THE MILLIONAIRES ARE HAPPY IN ALEXANDER MCQUEEN BOUTIQUES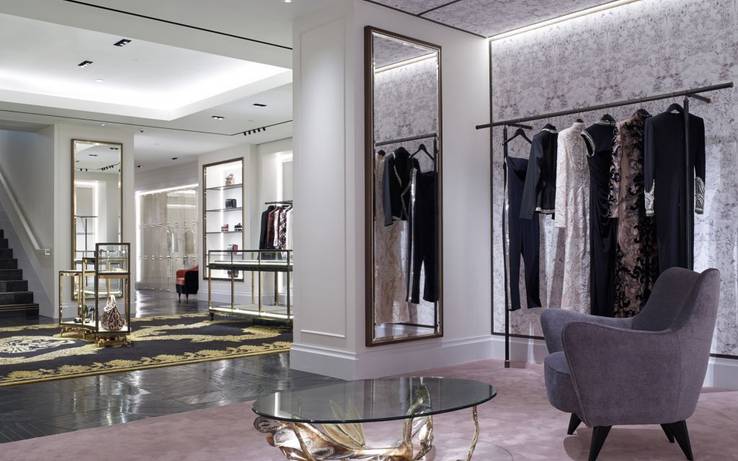 For fashion-forward style at unlimited budgets, the millionaires are more than happy in Alexander McQueen's boutiques. Just look at the inside of the store. The British designer passed away in 2010, but his revolutionary style has stayed at the forefront of the fashion world. The brand is adored by the ultra-wealthy, although given the prices, it's sort of a requirement. In 2015, Kate Middleton wore a cream Alexander McQueen outfit for her daughter's christening. At the lower end, prices are around $1,400 for a blazer.
2

CONVERSE AREN'T LOST ON THE WEALTHY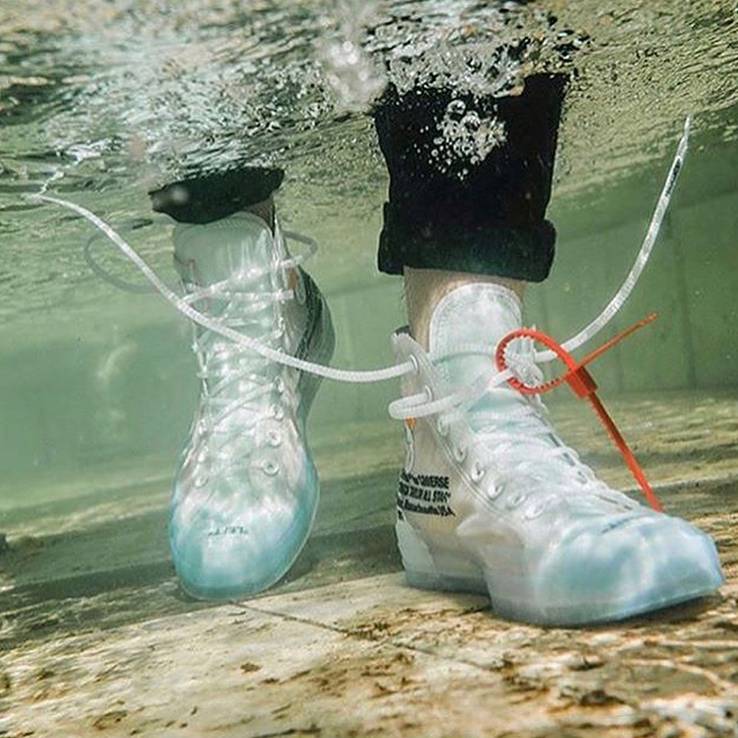 For every ultra-exclusive designer dressing the rich and famous, there's an "all-rounder" brand backing them up. Converse is right up there. Sure, you can get a pair for $60 (and see Taylor Swift in them), but the mega-rich aren't shopping low-end. The OFF-WHITE x Converse Chuck Taylor is a street shoe with a price tag to match. You're largely paying for Louis Vuitton's designer, Virgil Abloh putting his name to the shoe, but most sneakerheads will agree it's a beauty.
The OFF-WHITE x Converse Chuck Taylor retails for between $800 and $962.
1

 DOLCE & GABBANA IS HIGH-END AS EVER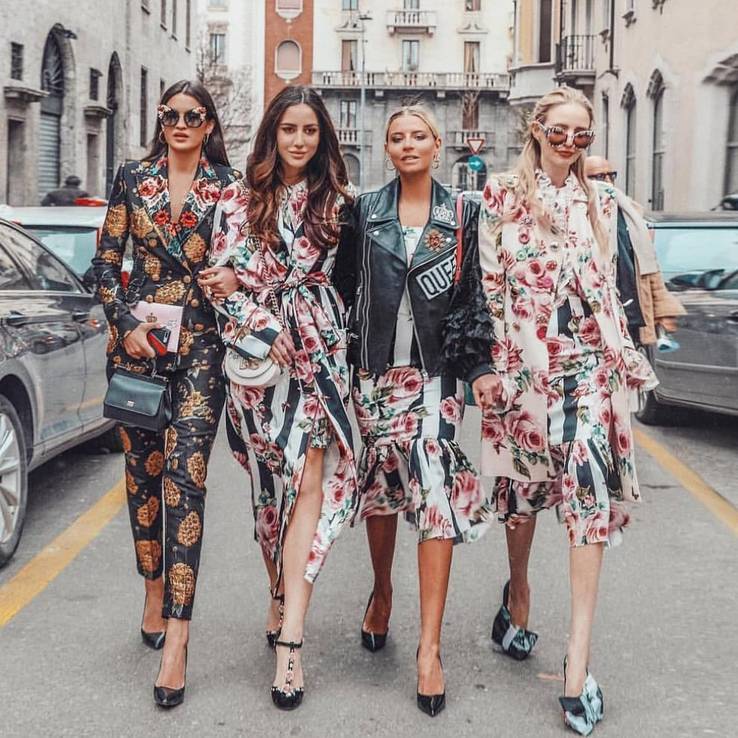 A little bit extravagant, a little bit outlandish, but always impeccably classy, Dolce & Gabbana is a brand that's known for its iconic luxury, quality materials, and immense celeb following. Emilia Clarke is now the face of the Italian fashion house, and flagship stores are filled with one thing: millionaires. The Rich Kids of you name it are emptying the accessory and shoe counters, and the sneakerheads are definitely happy. Kind of off-limits unless you've got plenty to spend, but D&G's customers are bothered by other things.
If 25 big-brand names just made your inner fashionista explode, we don't blame you. Now it's time to get someone else a little bit jealous. The Facebook share button is free to use. Which is more than we can say for the designer looks here…
Source: Read Full Article