You know what I love doing? Being a woman. And eating salads alone. While laughing. Because salads are just hilarious and that's just what one does, right? Riiiiiight. You've probably run into the now-famous meme of "women laughing alone eating salad" stock photos, as there is strangely no shortage of these images on the internet (although women everywhere have continually had to ask themselves if this scenario has literally ever happened IRL). This sexist cliché became a full-fledged meme when the internet noticed that there truly are an absurd amount of stock photos featuring women inexplicably laughing while eating or preparing salad by themselves (it was initially documented in a hilariously disturbing photo round-up by The Hairpin). There's even a Tumblr page dedicated to the trope, as well as a live play. Naturally, this all-too-recognizable image is also perfect for a funny "woman laughing alone eating salad" meme Halloween costume so you can poke some fun at the sheer ridiculousness of stock images (and make a statement while you're at it!).
Even a professed salad lover like myself is highly skeptical about a meager salad making anyone feel this riotously good. I mean, salads can be delicious and all, but are they funny? Do they tell jokes? Is this just what women do when left alone with a box of greens? "[B]ecause it's healthy, dainty, diet-y, light, less-than, the salad has always been associated with women," reported The Atlantic. This trope is just another obnoxious-as-heck example of society's sexism that's being reflected back to us in the microcosm of stock images.
"[T]here are really only four types of women in stock photography: the dieter, the multi-tasker, the mother and the sex object," wrote Sarah Hartshorne in The Guardian, who continued to explain, "The dieter is happy or sad about the measures she's taking to lose weight." In this case, quite obviously, women are seemingly overjoyed about ingesting bowls of leaves. Thankfully, though, there are people working to change the extreme stereotyping of women that seems to take place in the stock photo world and portray more diversity. Meaning that maybe stock images designed to depict healthy women will show them doing things other than expressing effervescent joy over bowls of raw veggies.
If you want a feminist, funny, and sarcastic Halloween costume, the "girl laughing alone with salad" meme is your ideal inspo. Here are five twists you can put on the infamous stock photo cliché that will make everyone laugh (and hopefully get them thinking about how to change stereotypes like these!). And while all these costume ideas are literally just women (i.e *you*) laughing with salads, each has a slightly different twist you can choose from to match your mood and vibe. Grab a fork, a salad, and get ready to giggle.
Woman Laughing With Salad, Meta-Style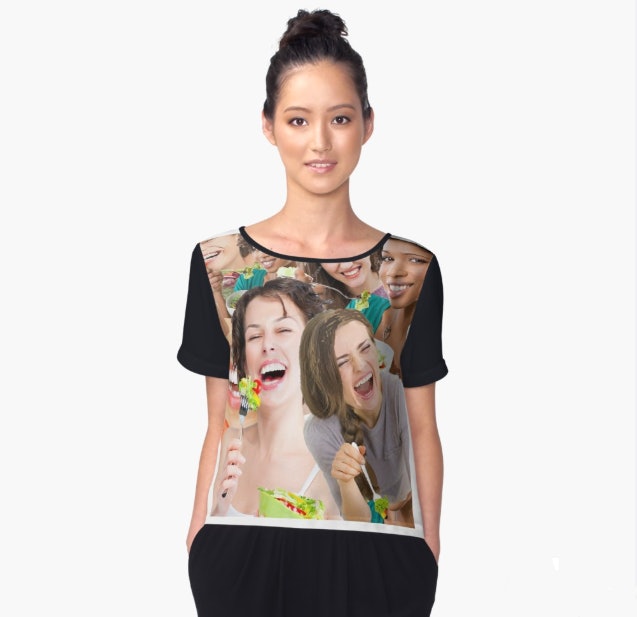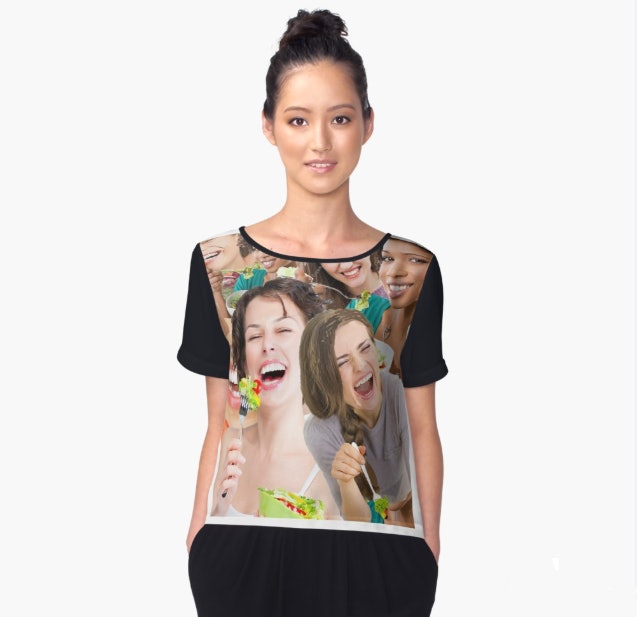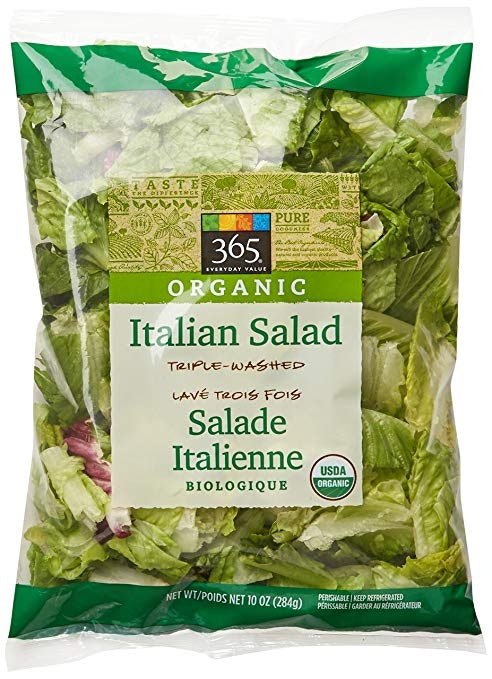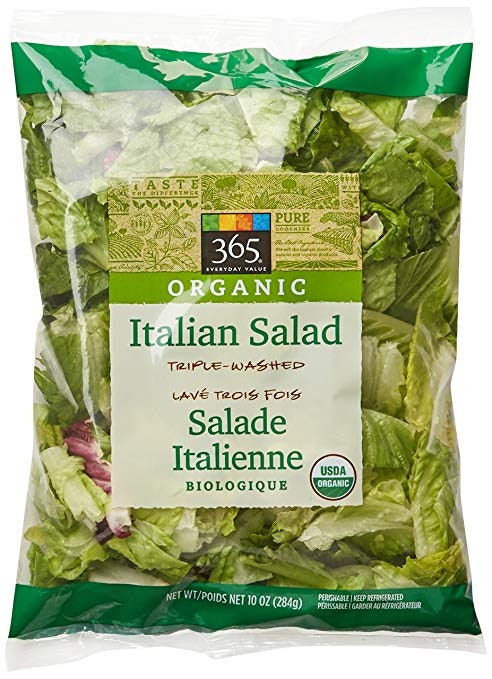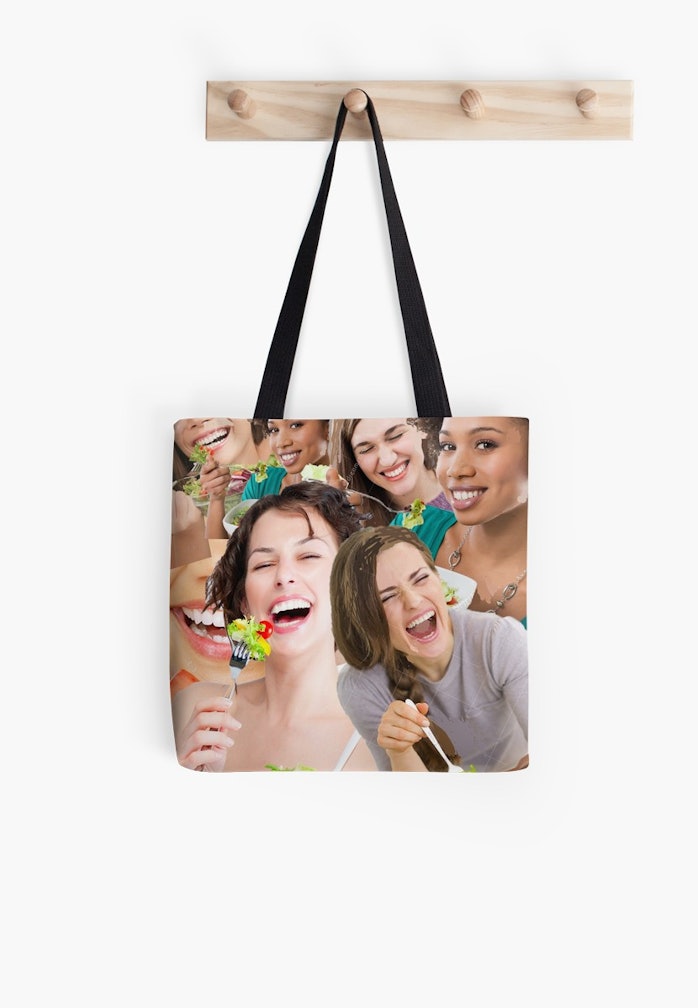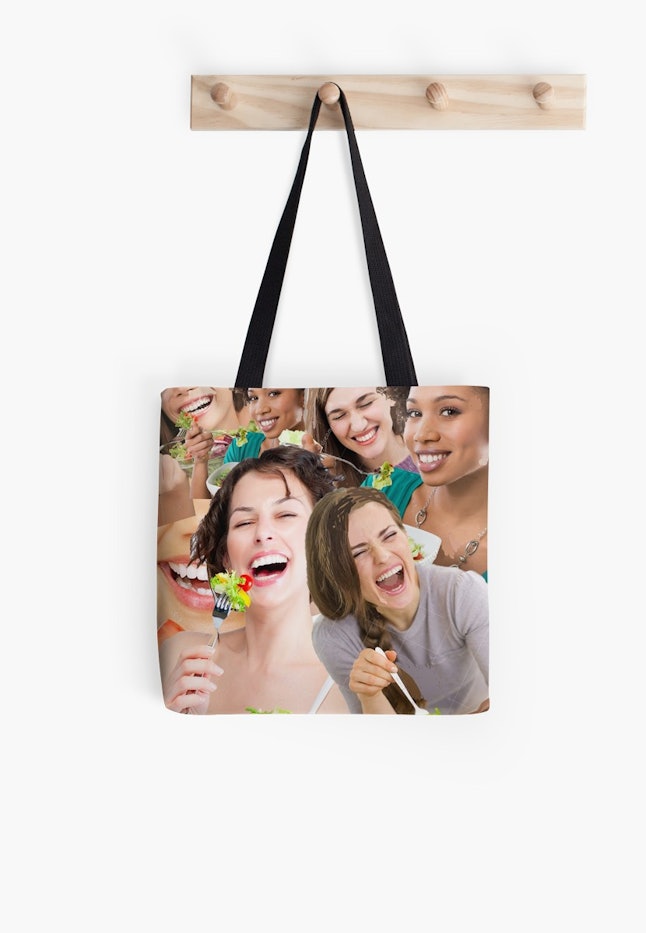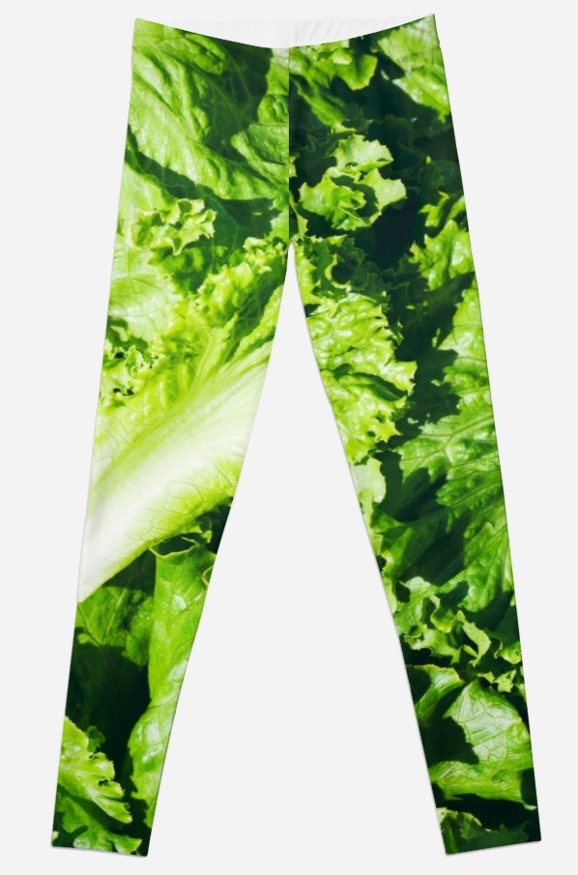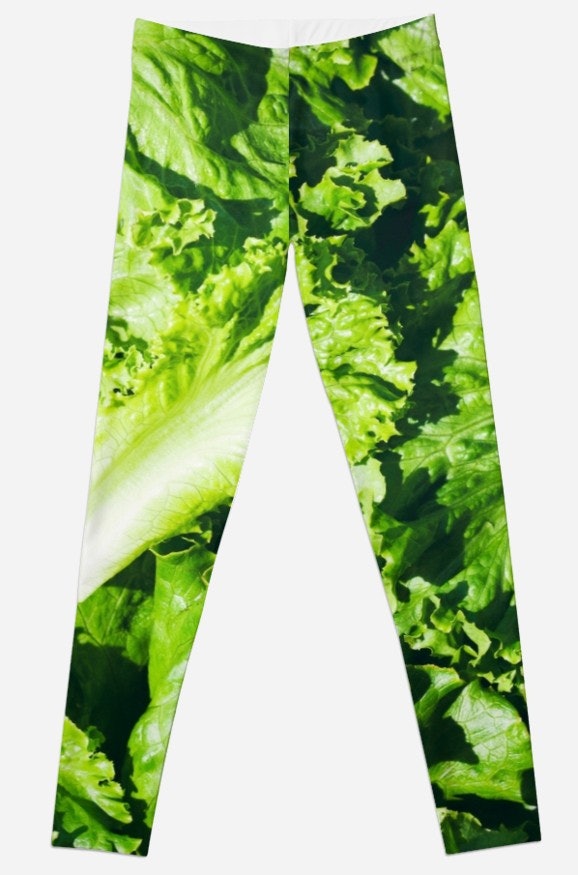 Women Laughing At Salad Chiffon Top, $28, Redbubble; 365 Every Value Organic Italian Salad, $2.99, Amazon; Women Laughing At Salad Tote Bags, $20, Redbubble; Green Leaf Lettuce Leggings, $40, Redbubble.
It wouldn't be a true viral meme if people didn't start making t-shirts and tote bags out of it. Make things very meta by dressing as a laughing woman eating salad while actually being a laughing woman eating salad. You following?
Business Woman Laughing Alone Eating Salad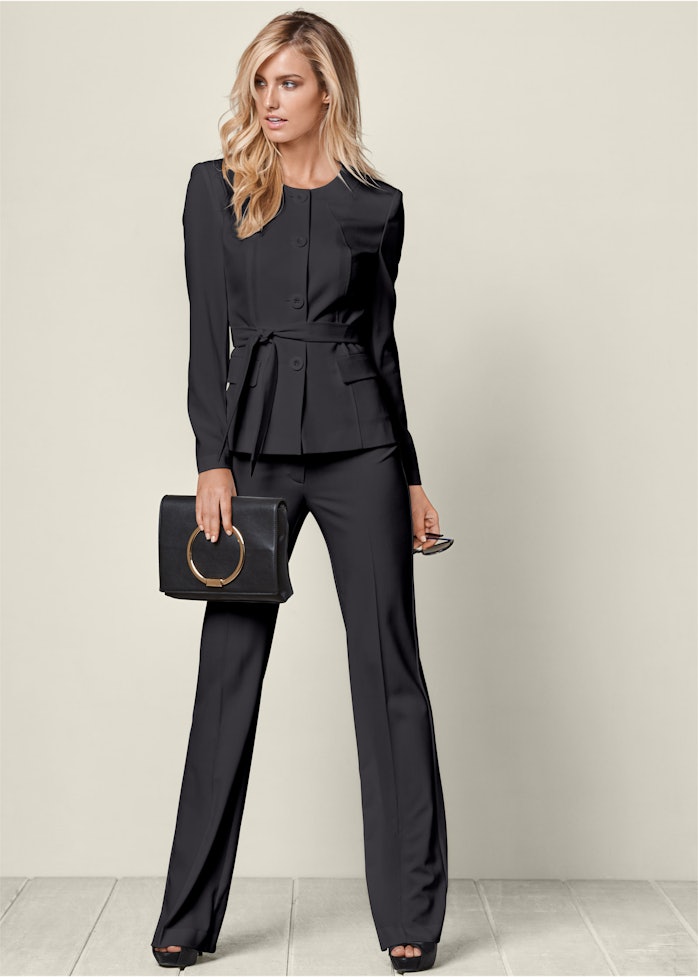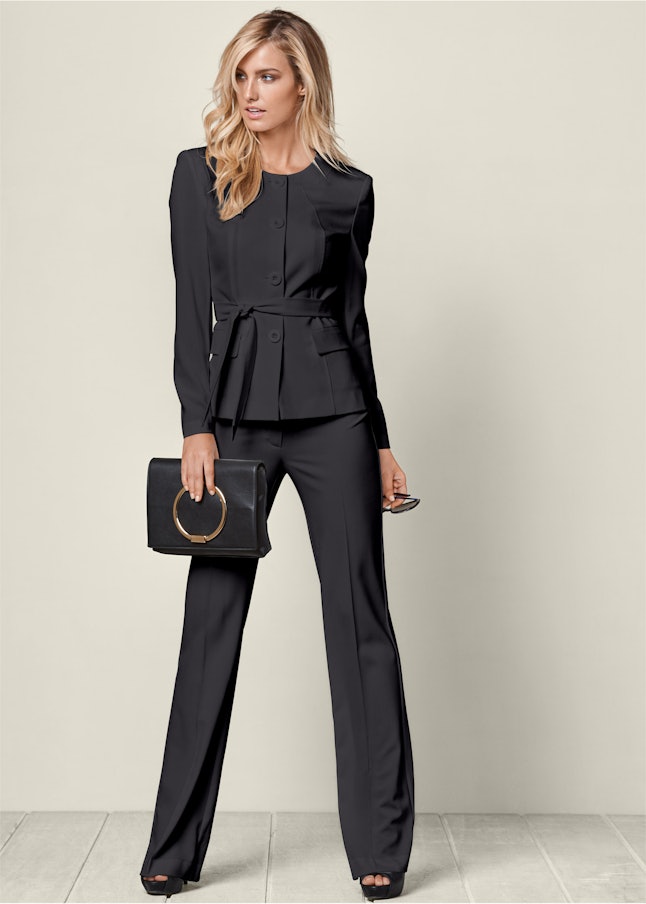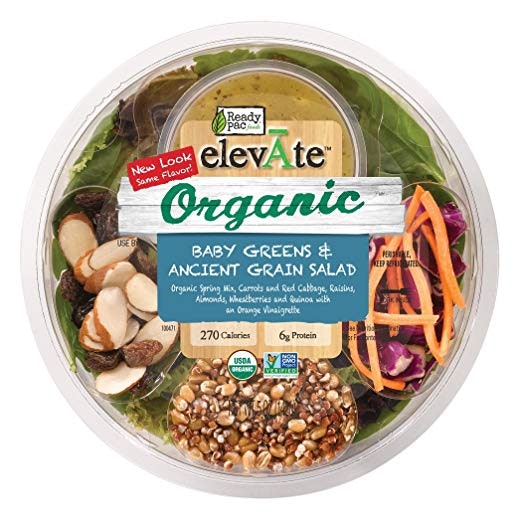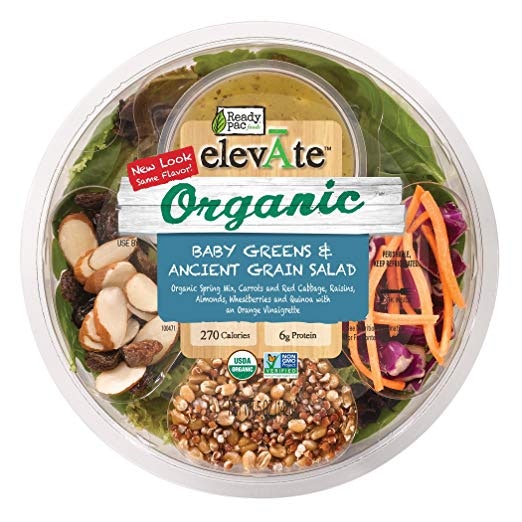 Belted Pant Suit Set, $54.99, Venus; ElevAte Organic Baby Greens & Ancient Grain Salad, $5.30, Amazon.
Surprise: Women can lean into more than just a salad bowl. I know, hard to believe, right? Salads can even be funny when you're busy climbing the corporate ladder. Sport your best business casual look with a pant suit and perhaps a briefcase, grab your salad lunch, and prepare to poke fun at this trope while dressed as a down-to-business lady.
Girl Laughing With Salad While Lounging At Home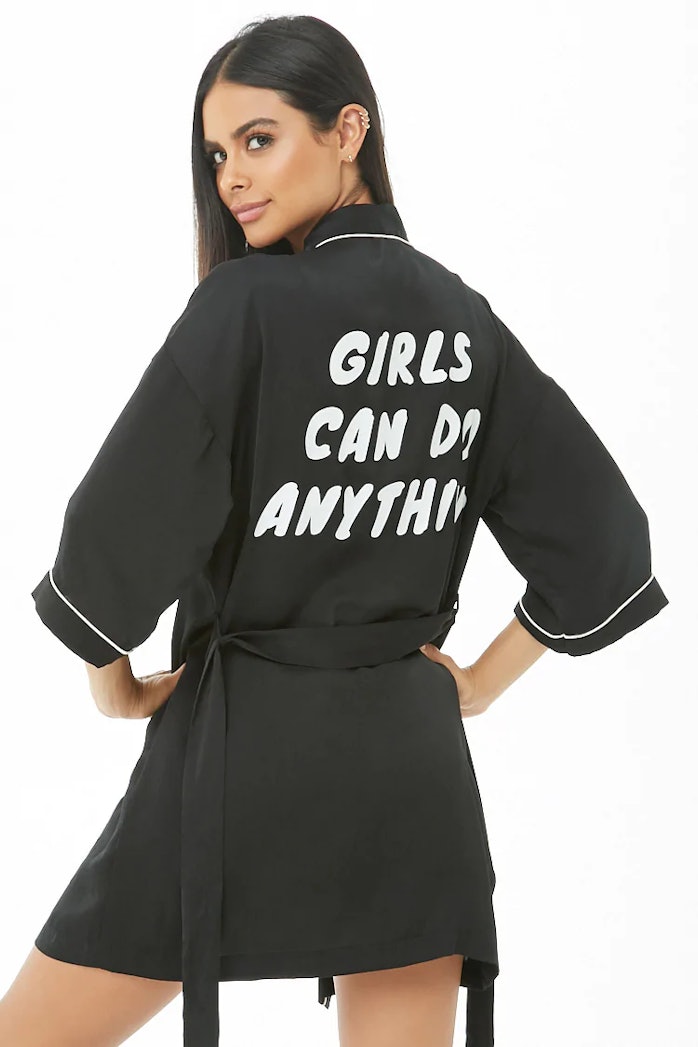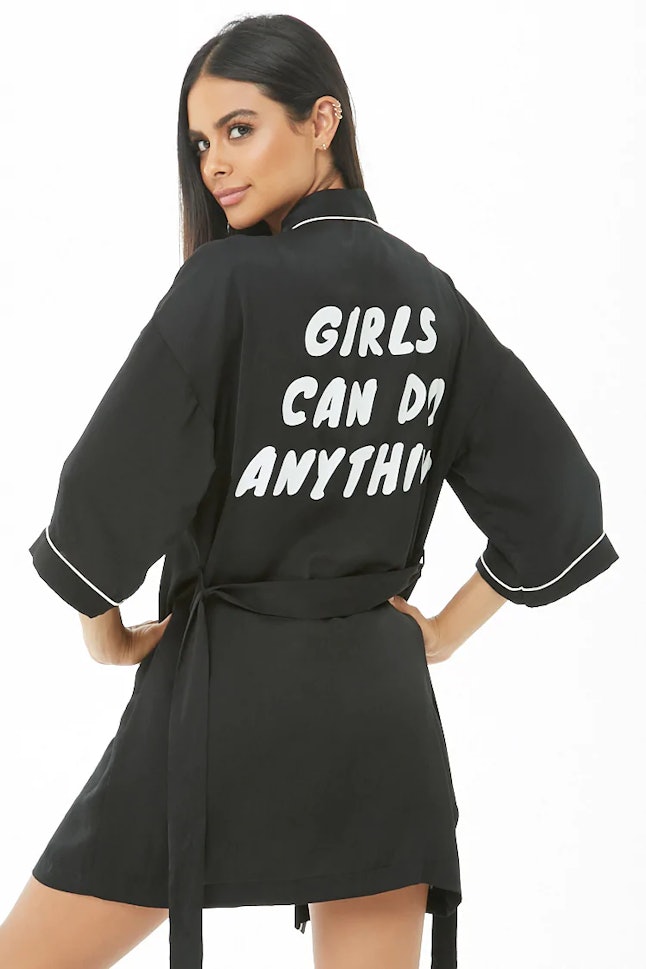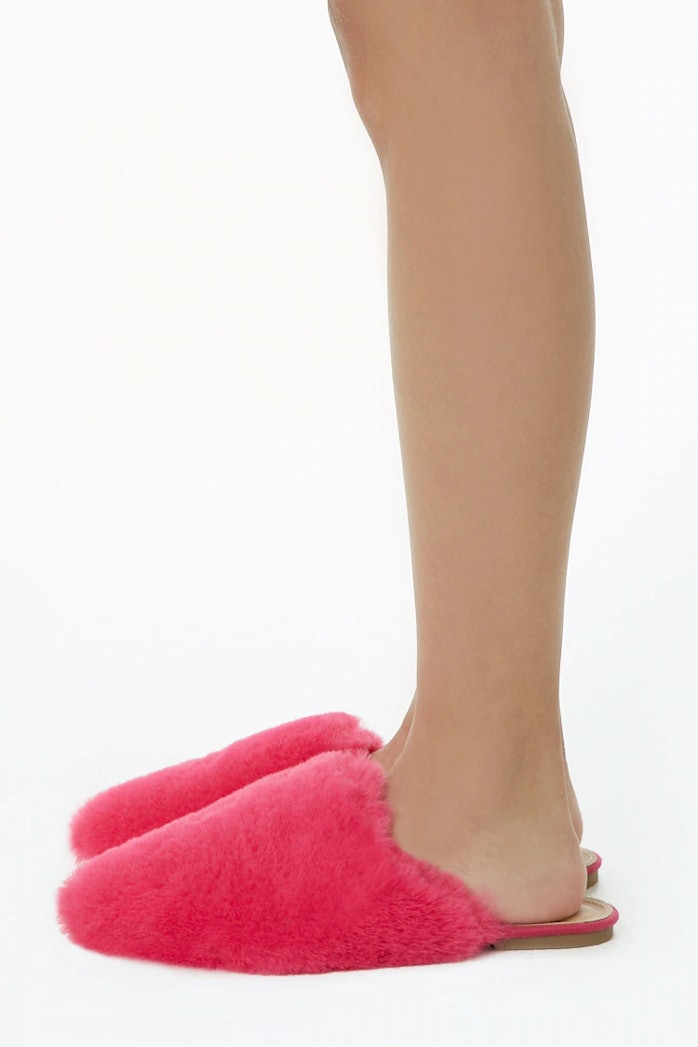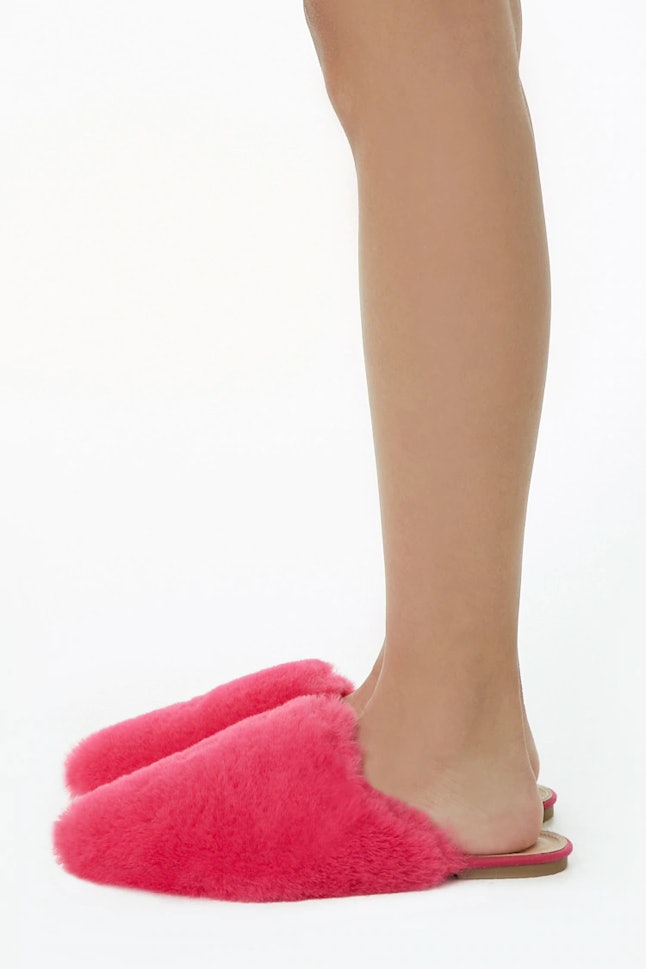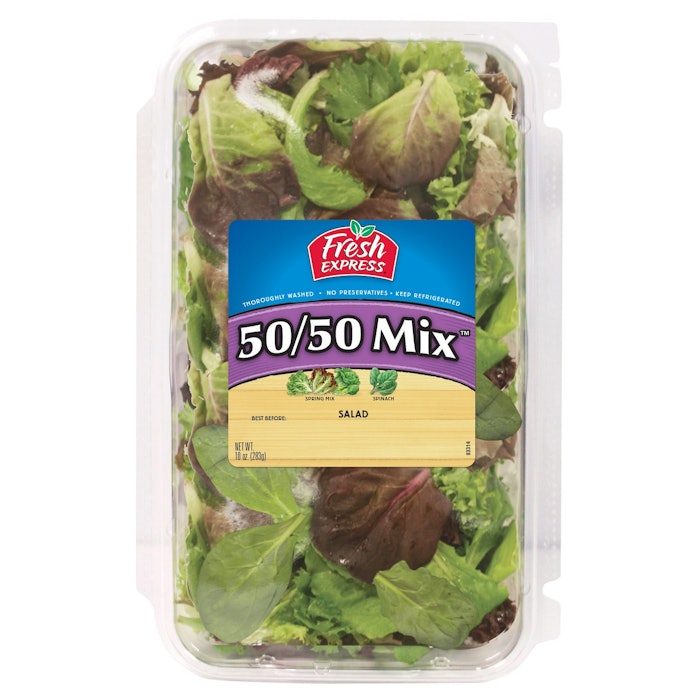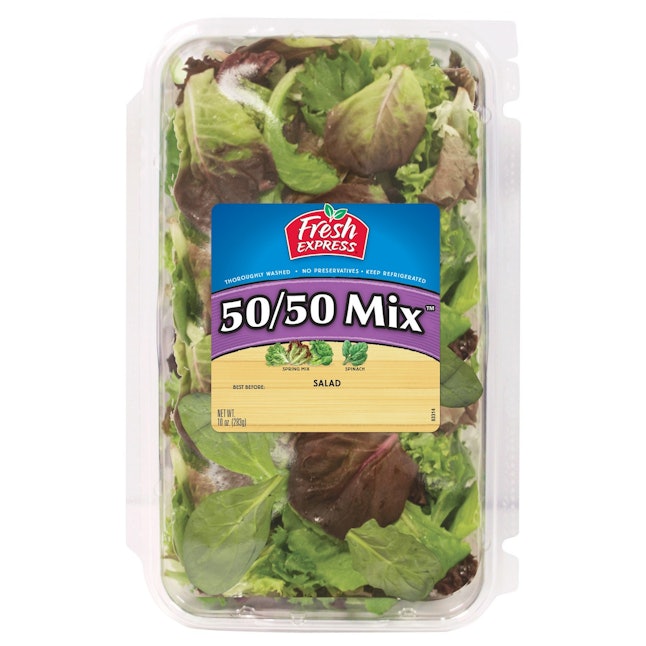 Girls Can Do Anything Robe, $17.90, Forever 21; Faux Fur Flats, $27.90, Forever 21; Fresh Express Spring Salad & Spinach Mix, Target.
Even girls who are just chillin' at home in their jammies get a huge kick out of a eating some leaves! Duh. Keep it cozy with a robe and slipper-esque flats along with your to-go box of salad, and of course, giggle the whole way through. The twist: Grab a robe like the above that has a feminist message emblazoned on the back to make an extra statement along with your satirical costume.
The "Laugh-So-Hard-She-Cried" Woman Eating Salad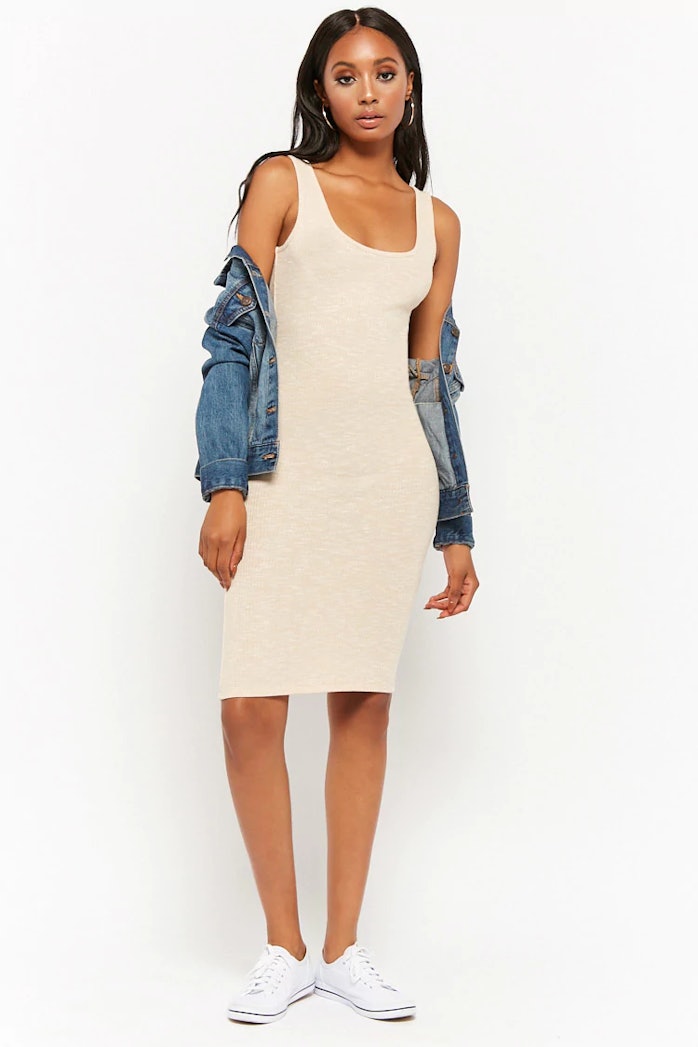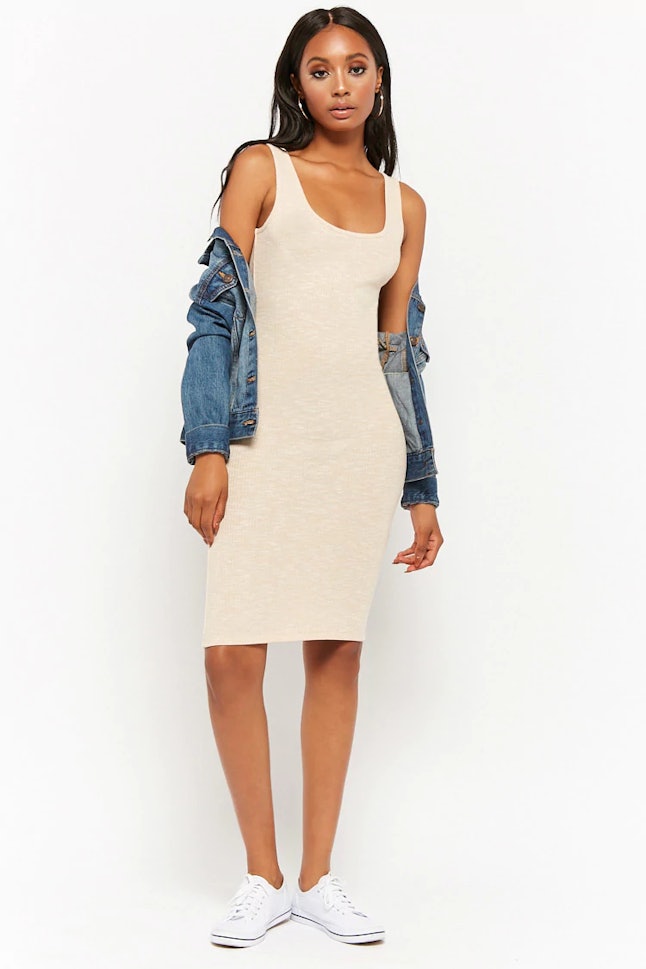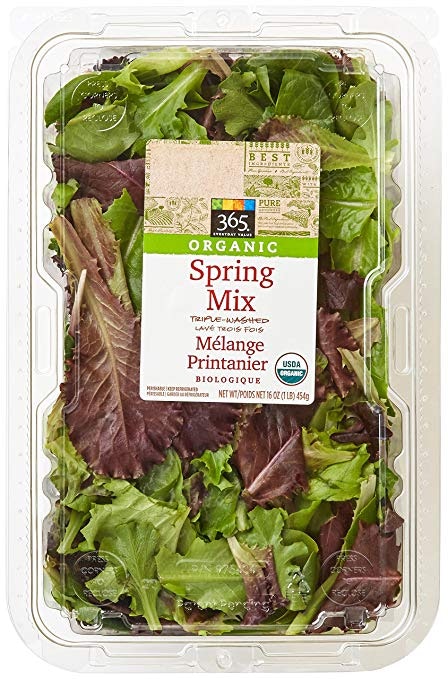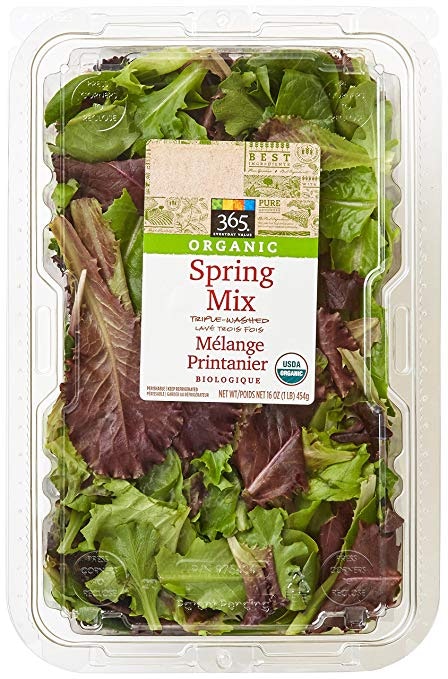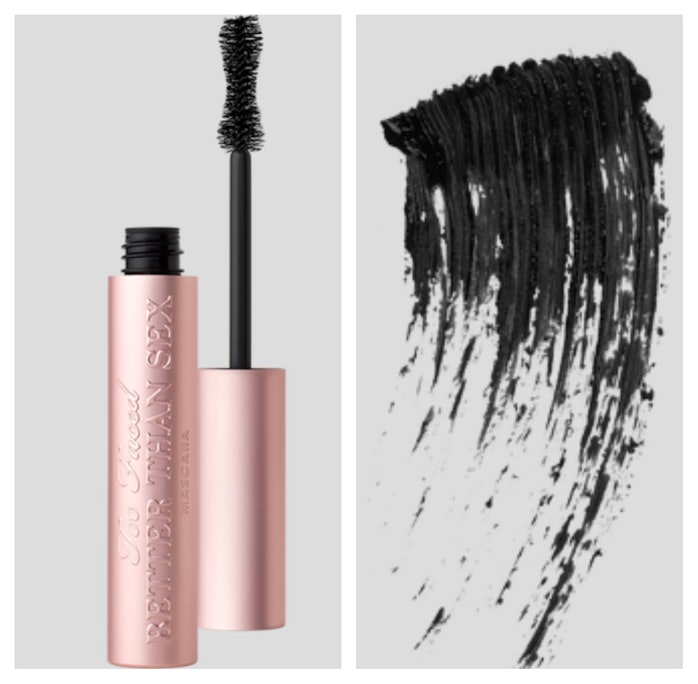 Marled Tank Dress, $12, Forever 21; 365 Everyday Value Organic Spring Mix, $4.99, Amazon; Better Than Sex Mascara, $24, Too Faced.
What happens if your salad is just so hysterically funny that you can't stop laughing? This costume. Layer on mascara like there's no tomorrow and then laugh until you cry it all off — or just follow a YouTube tutorial for how to create a perfectly tear-stained mascara look. Pair a casual outfit with your tear-stained face and giant box of salad, and make it clear that you've laughed your way there.
Stock-Photo Yogi Eating Salad Alone While Laughing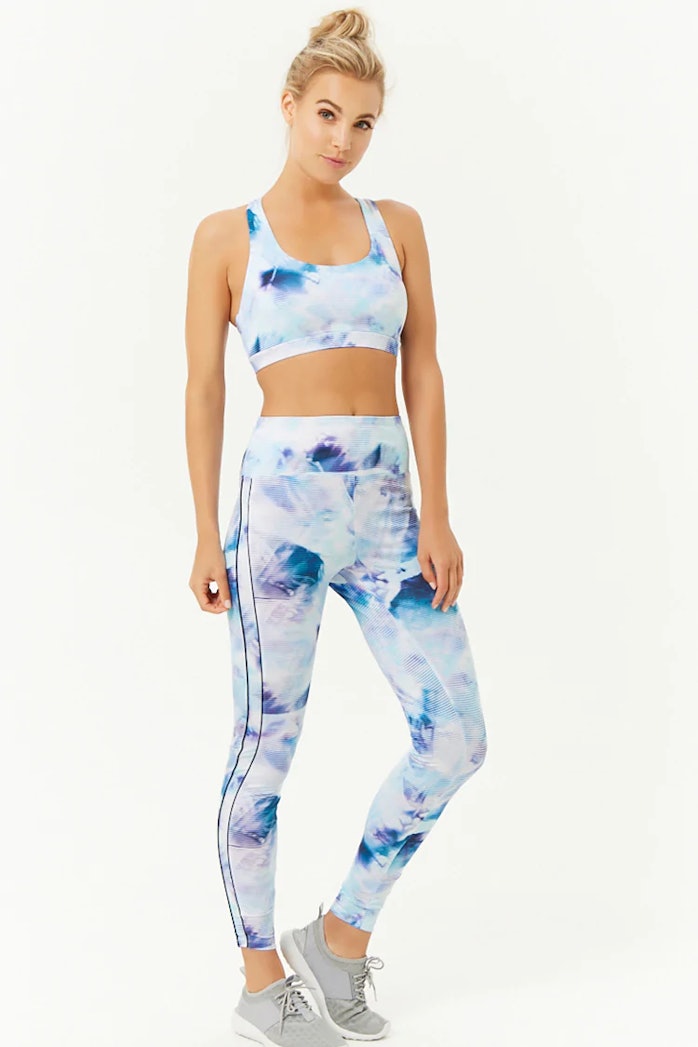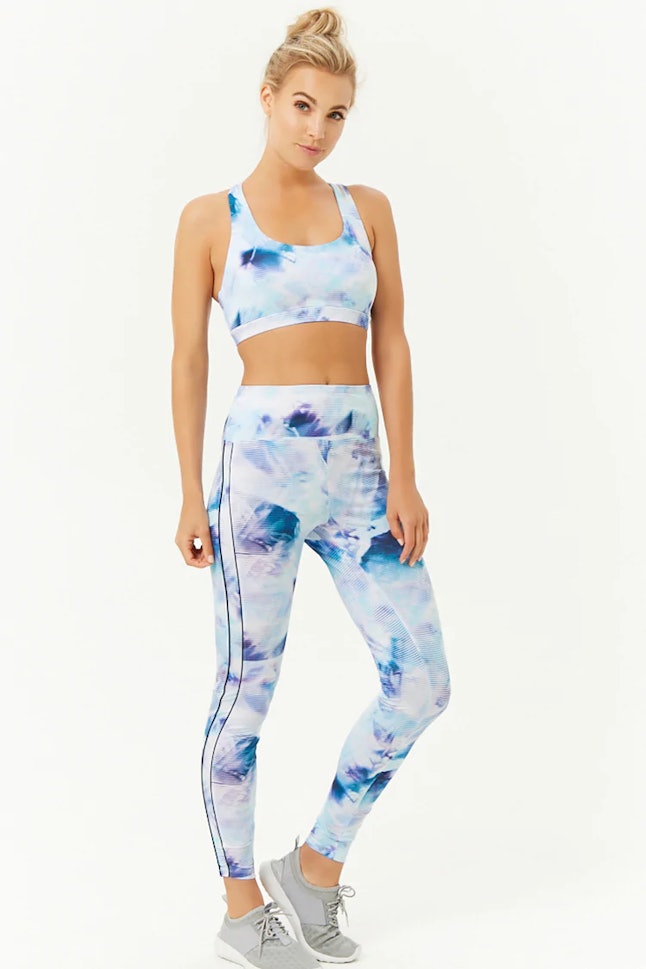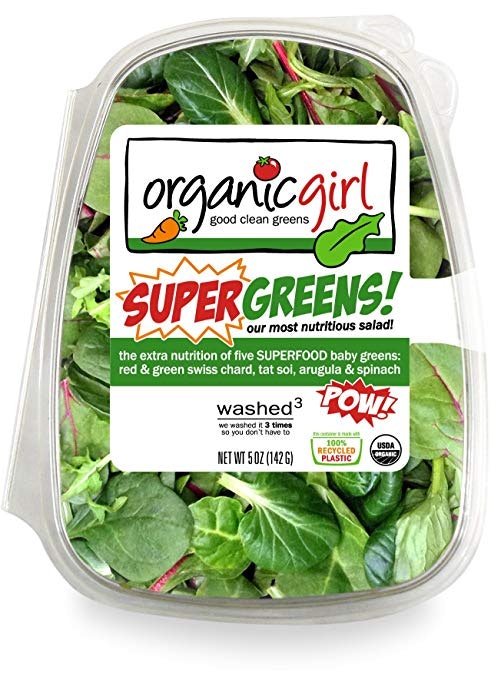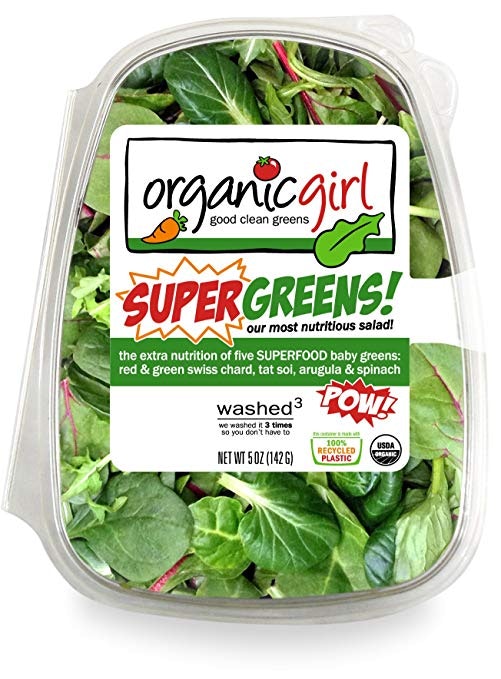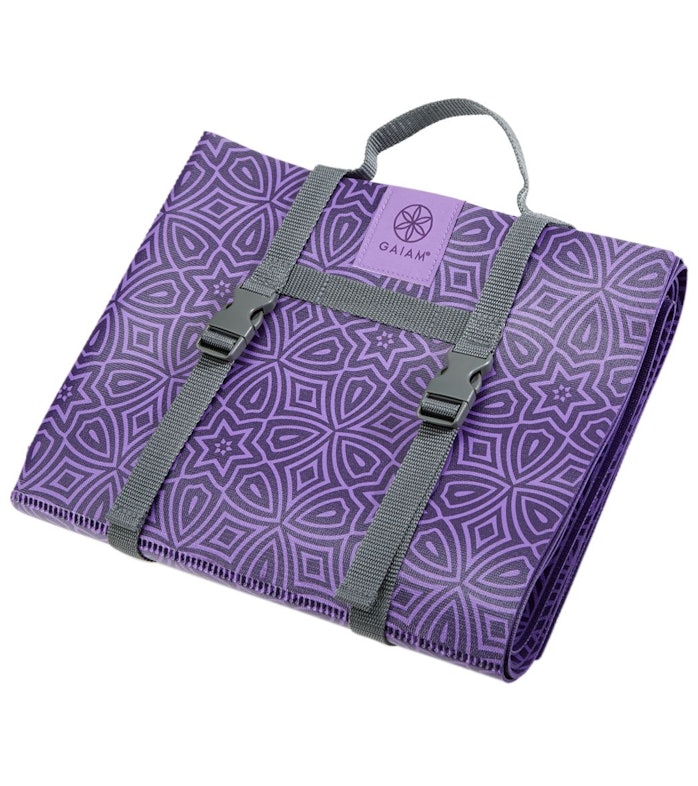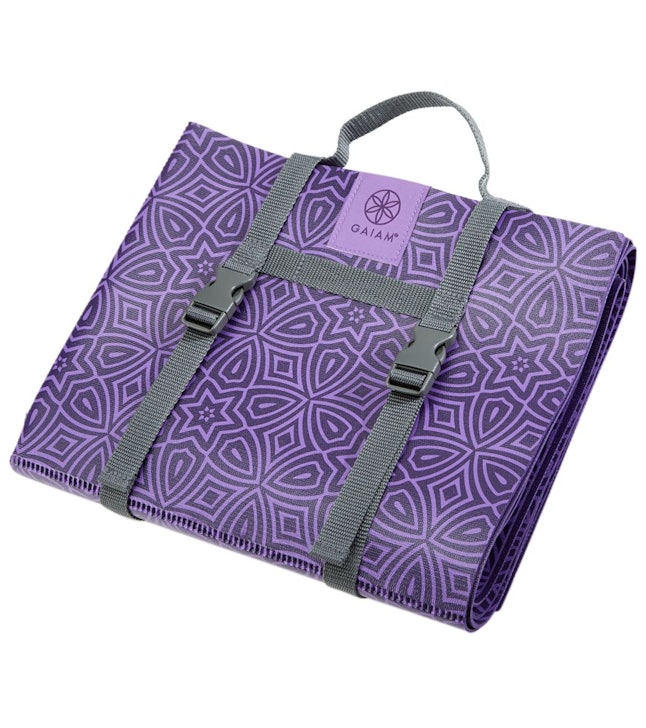 Active Striped Tie Dye Leggings, $16.99, Forever 21; OrganicGirl Super Greens, $3.99, Amazon; Gaiam On-The-Go Foldable Yoga Mat, $29.95, Swim Outlet.
Theme your costume to the pinnacle of all women's stock photo clichés as the yogi version of the laughing woman eating salad alone. A full-body yoga outfit plus portable yoga mat is a match made in heaven with a hilarious to-go salad.
Source: Read Full Article