There's always time for a little bit of love.
Kylie Jenner is celebrating Valentine's Day with an amazing brunch for all the loves in her life. The beauty mogul took to her Instagram to show off pics of all of her sweet treats and fun goodies she's using to ring in the international day of love. Between the chocolate covered strawberries and the fun activities, Kylie's besties were definitely feeling the love.
She posted pics of the things she gifted her friends Yris Palmer and Stassie Karanikolaou including the cute little notes she wrote them. To Yris she said, "I love you because you see the beauty in everything." For Stassie she also kept it simple and sweet writing, "I love you because of the way you are always there for me."
Kylie also celebrated V-Day with Stassie the night before at her star-studded Valentine's Day party that was attended by Brody Jenner, Dylan Sprouse, Chantel Jeffries and Chris Brown to name a few. Single or not, these ladies never let a party go to waste.
Scroll through the gallery below to see all the photos of her extravagant Valentine's Day lunch.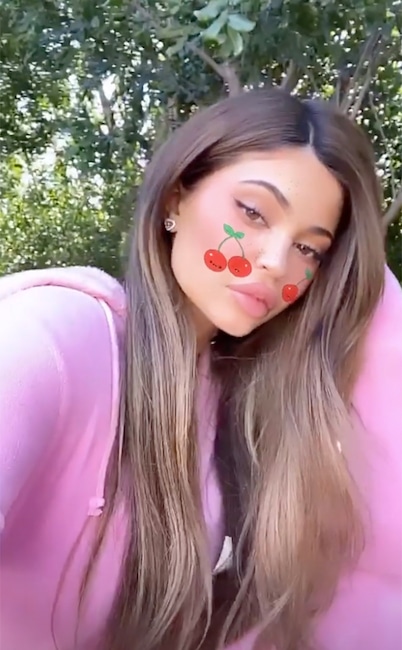 Instagram
Hostess With the Mostest
Kylie rocks yet another new look for her V-Day bash, and there's no denying these light brown locks are totally working for her.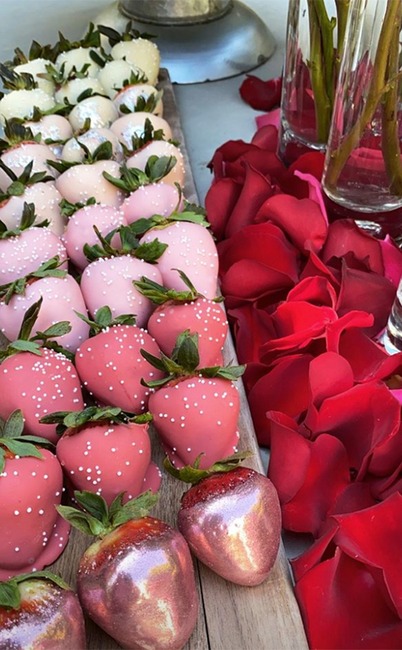 Instagram
Sweet Treats
Chocolate covered strawberries galore!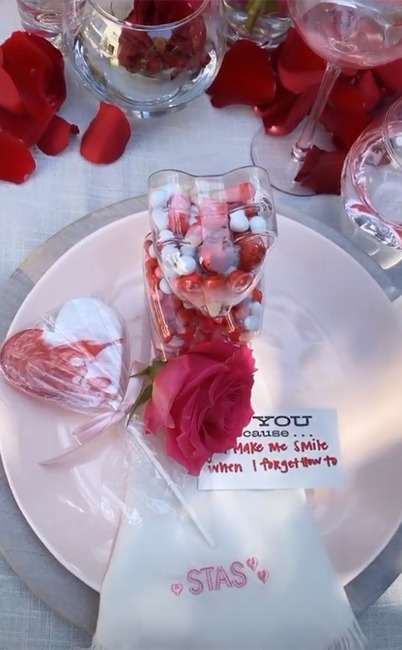 Instagram
XOXO
Kylie's bestie Stassi Karanikolaou gets a hand written note.
Article continues below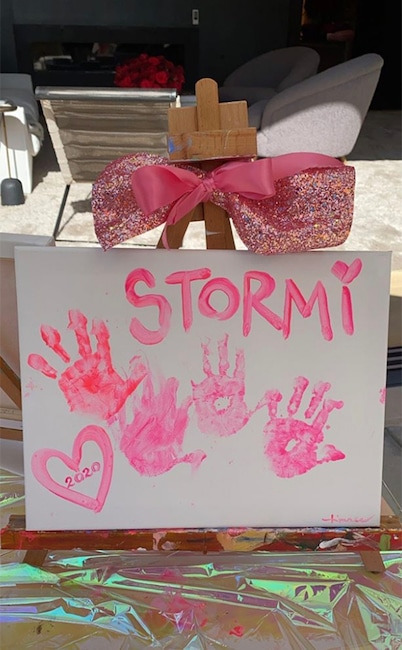 Instagram
Kylie's Valentine
The E! reality TV star's 2-year-old daughter Stormi gets in on the fun.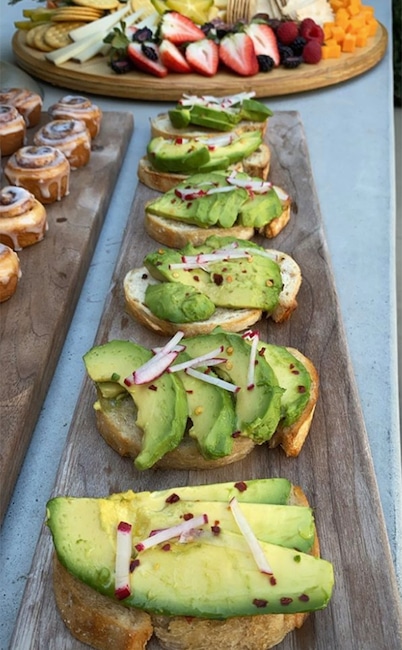 Instagram
Yummy
What's brunch without avocado toast?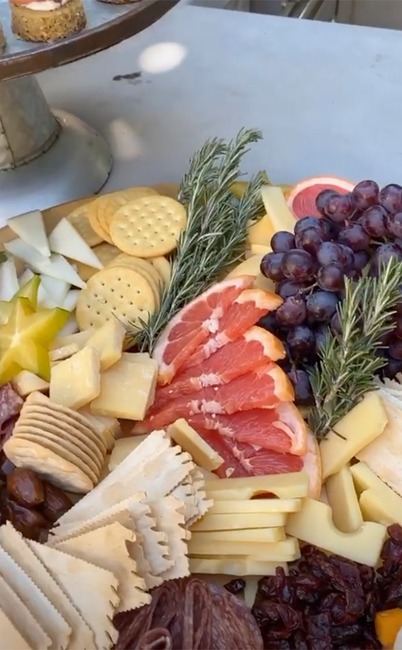 Instagram
Time to Feast
Guests were treated to quite a spread.
Article continues below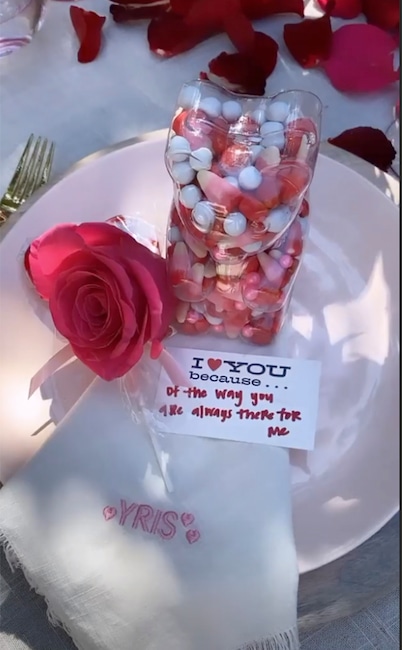 Instagram
It's All in the Details
Yris Palmer gets some love from her close pal Kylie.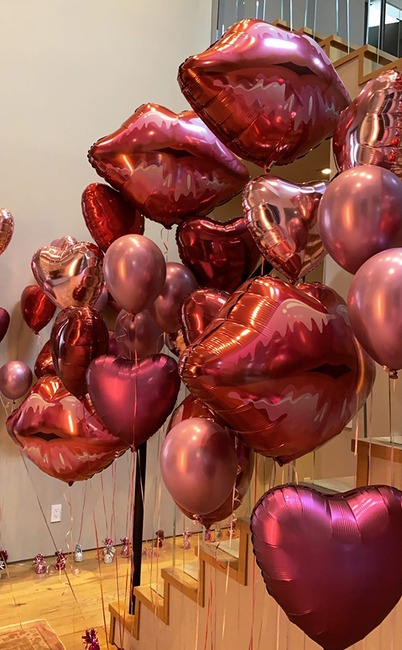 Instagram
Kisses From the Queen
It wouldn't be Valentine's Day without some kisses.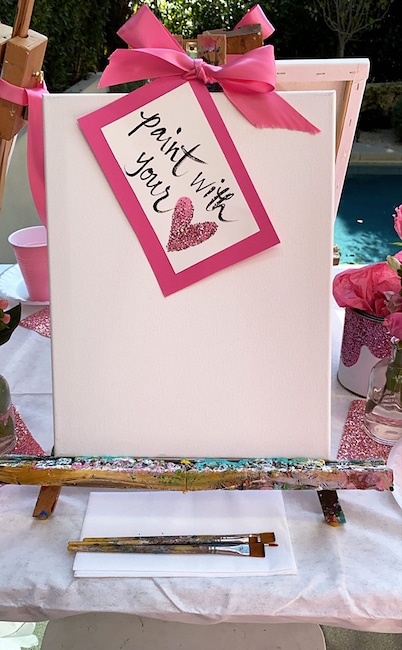 Instagram
Fun In the Sun
Kylie provided fun activities for her besties to enjoy.
Article continues below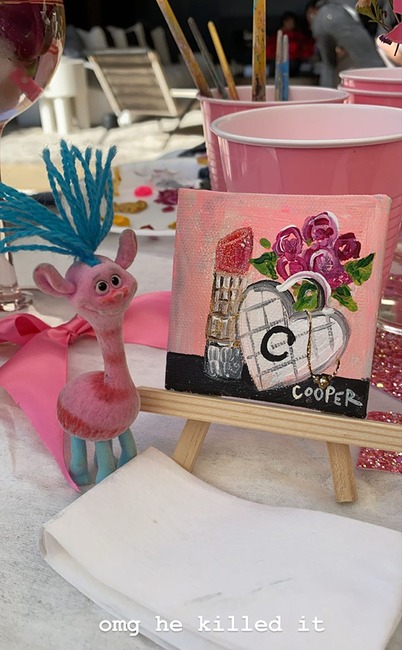 Instagram
The Key to the Heart
Turns out, good art is the key to keeping any friendship alive.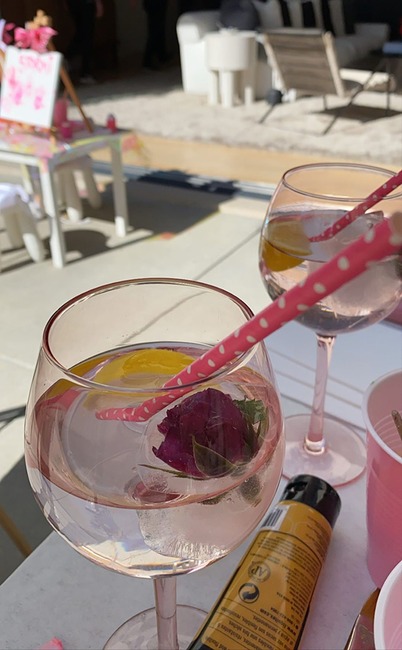 Instagram
Brushes Or Bust
If you're going to paint, you might as well do it in style. Kylie provided these glamorous water cups to dip the paint brushes in.
Hopefully your Valentine's day meal was just as good as this one!
Watch E! News weekday mornings at 7 a.m.!
Source: Read Full Article