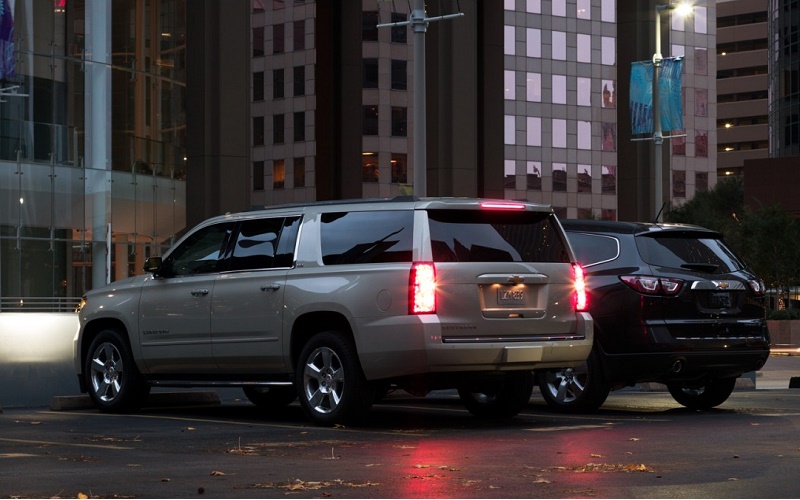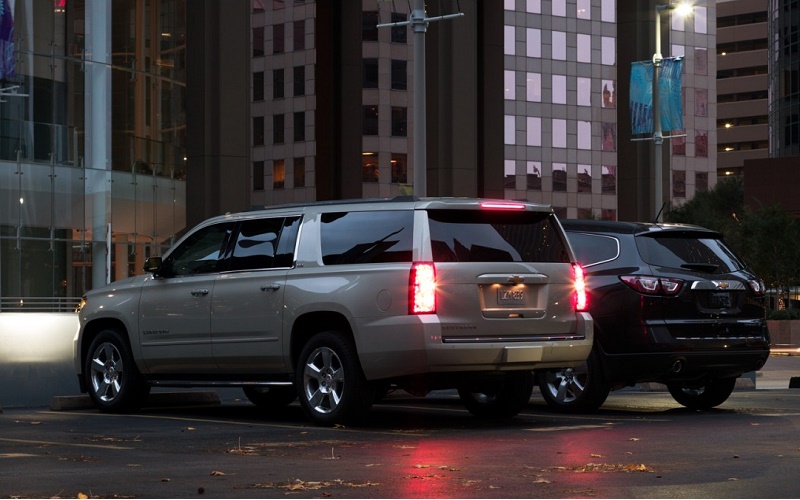 When you look at the vehicles Americans drive the most, poor fuel economy is a common denominator. | General Motors
You can't ignore the fact that SUVs have taken over America's streets in recent years. As passenger car sales slumped to a 60-year low, you might start guessing which sedans will follow the Ford Fusion and Chrysler 200 off the U.S. market.
In fact, the SUV surge is changing everything from available parking spots to how much pollution drivers pump into the air. According to a new report from iSeeCars.com, people are driving the biggest vehicles of all the most miles every year.
That means models known for getting 13 mpg on city streets are covering the most ground, year in and year out.
Chevy Suburban and Yukon XL top the list.
The way iSeeCars handled the data is simple. When the auto search engine looked at sales of 10-year-old cars, it noted the number of miles each showed on the odometer.
Out of 1.7 million vehicles sold from 2014-17, nine of the top 10 were large SUVs. Chevrolet Suburban (14,299 miles per year) led the pack, with owners posting 25% more miles per year than the average.
GMC Yukon XL, the Suburban's mechanical twin, placed second with an average of 14,109 miles per year. Chevy Tahoe and GMC Yukon, the smaller versions of the full-size models, placed third and fifth, respectively.
Toyota Sequoia, which may as well be an American vehicle, came in fourth with an average of 13,525 miles per year.
How much gas do they guzzle?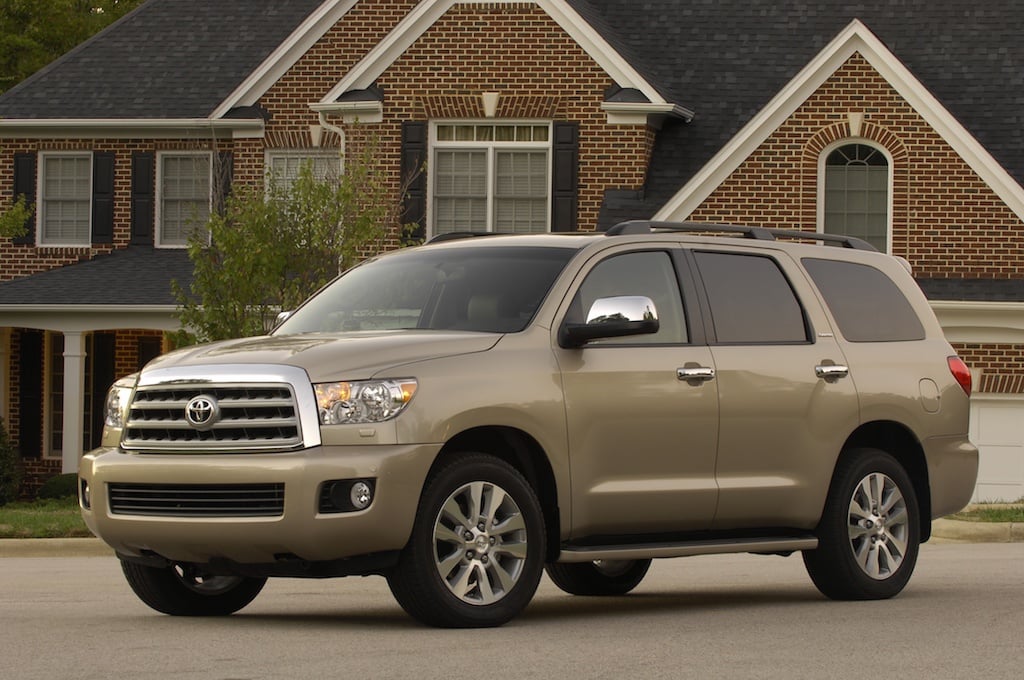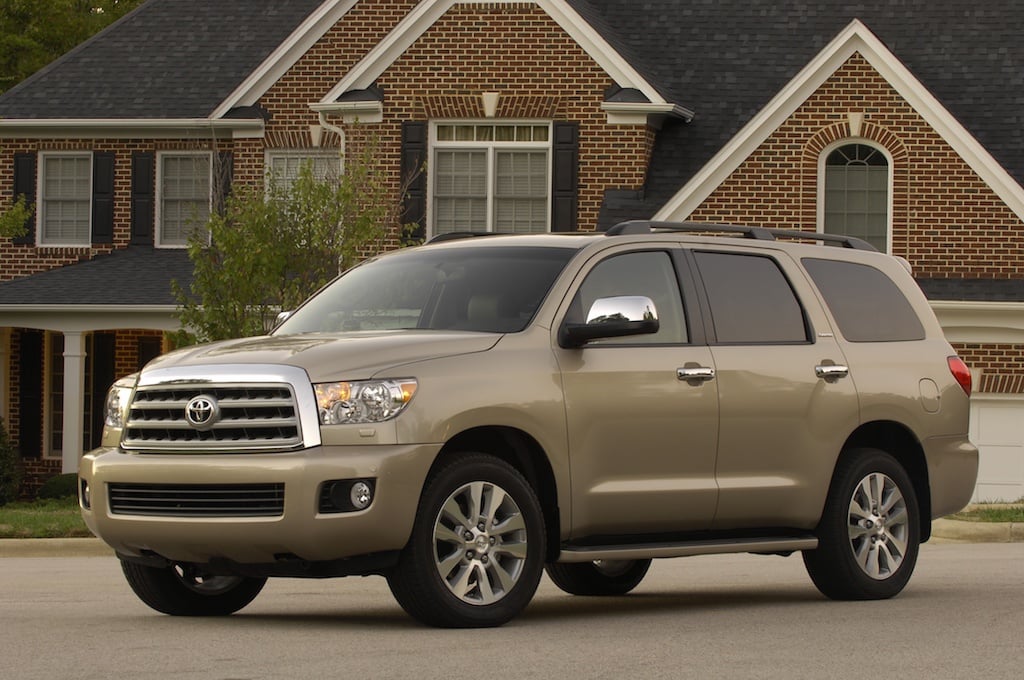 2007 Toyota Sequoia Limited | Toyota
If you look at the fuel economy of the SUVs above for the 2018 model year, you'll see numbers like 15 mpg in the city for a Suburban with four-wheel drive.
However, this study covered cars that were 10 years old by the time owners sold them in 2017. To get an idea of just how much pollution is coming from their tailpipes, we have to go back to 2007.
As you'd expect, the numbers from that era are frightening:
Chevrolet Suburban: 14 mpg
Toyota Sequoia: 15 mpg
GMC Yukon: 16 mpg
In terms of emissions, the U.S. Department of Energy ranked Suburban among the worst 2007 vehicles, with Sequoia and Yukon close behind. Meanwhile, Cadillac Escalade ESV (No. 8) and Ford Expedition (No. 9) couldn't crack 12 mpg in city driving.
As family haulers, it's to be expected. But then came Uber.
When you look at the vehicles that are commonly topping 200,000 miles, truck-based SUVs like Suburban and Yukon are often among them. That durability, plus their role as the modern family hauler, made them permanent fixtures in so many driveways.
Seeing a long future ahead with kids piled into the back rows, owners tended to take care of them.
"People who drive their cars the most are likely to prolong the lives of their vehicles with regular service and maintenance," said iSeeCars.com CEO Phong Ly.  "[T]hese vehicles may be a large part of their livelihood."
Ly also pointed out how we've seen large SUVs become preferred vehicles of car services and Uber drivers. Escalade ESV (13,257 miles per year) and Yukon Denali models certainly belong on that list.
So which cars do people drive the least? Outside of electric vehicles (for which there was no data), sports cars logged the fewest annual miles.
The Chevy Corvette convertible, at just 4,365 miles per year, sat at the bottom of the list.
Check out The Cheat Sheet on Facebook!
Source: Read Full Article