How many times have you grabbed a screenshot of an Instagram story that was of a screenshot of a song playing on Spotify? I'll take a wild guess that the general answer is a lot. But now Instagram and Spotify are ~harmoniously~ working together to reduce the storage space on our phone that's mostly occupied by screenshots. You'll want to know how to share Spotify songs on Instagram Stories.
Beyond saving storage space on your mobile device, sharing a song will be like curating a mix tape. Whereas mix tapes used to be reserved for the people you crushed on or your group of friends, sharing through Instagram stories makes it for your followers. It's the equivalent of burning CDs in the digital age.
When it comes to music we all have of our unique taste. Playlists are stocked with a mixed bag of throwbacks you almost forgot about, classics your parents introduced you to, and new finds Spotify bestowed upon your grateful ears. And when it comes to a great song, you share the wealth. Music isn't something to be selfish about. Because moods can boost and worlds can change courtesy of a song. But apparently you already knew that, otherwise you wouldn't be sharing all those screenshots of songs your followers should be listening to if they aren't already.
Instagram announced today that you can start sharing songs straight to Spotify starting May 1. Which means, you might have to prepare yourself for a lot of links to the newly Hollywood Star inductee *NSYNC's "It's Gonna Be Me". A spokesperson for Instagram tells Bustle, "send your friends a #throwback jam via Direct, or share your new weekend playlist. People viewing your Stories can tap on Spotify in the upper left corner to check it out for themselves." Discovering music content through Instagram is easier than ever. And the better news is that figuring out ~how~ to share a song to your Stories is easier than memorizing all the words to your new favorite song.
Open Spotify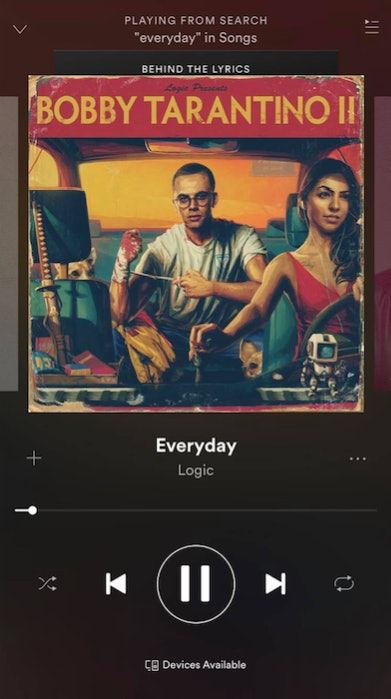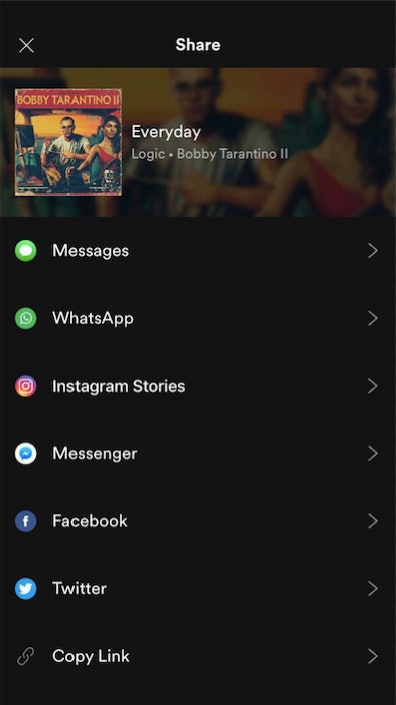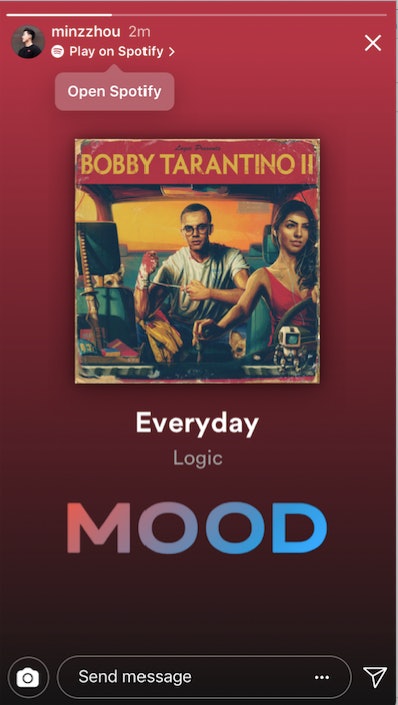 A spokesperson for Instagram tells Bustle, "When you share from Spotify, the app will unlock custom cover art stickers for eery song, album, playlist, or artist." The cover art for the album or playlist you're sharing will appear in your Stories with an option for a follower to jump straight into Spotify. No need to screenshot the screenshot and return to Spotify later to invest in a listen. The announcement of sharing songs through Instagram Stories allows for instantaneous enjoyment of a song your friendly clearly recommends.
From there you can add any art to spruce up the story or to get your ~feelings~ across. Whether your friends need to hear about a banger you came across or you're just ~going through something~ and want to share your current mood, you can do so. Sharing songs from Spotify on Instagram Stories is now easier and more interactive than ever before. Fewer screenshots and more links!
Source: Read Full Article