Hair changes, weight loss and breakups, oh my!
After Prince Harry and Meghan Markle shocking the world with their announcement about a step back as senior members of the royal family (and the immediate fallout), it was hard to imagine another split being quite as shocking. Until a celebrity couple that's been together for almost a decade broke up, much to the surprise of their ardent fanbase.
But the young couple weren't the only celebs to undergo a major transformation this week, with Blake Lively showing off not one but two new 'dos on Instagram and actor Ethan Suplee detailing his stunning health journey that should help keep you motivated if you made any wellness-related resolutions, and Scarlett Johansson joined a very elite group of actors, thanks to two of her recent roles that have nothing to do with the Marvel Cinematic Universe.
Oh, and the Jonas Brothers won the Internet with a dramatic reenactment of an iconic Keeping Up With the Kardashians scene that we've been watching on a loop ever since they uploaded it.
Check out this week's biggest celebrity transformations…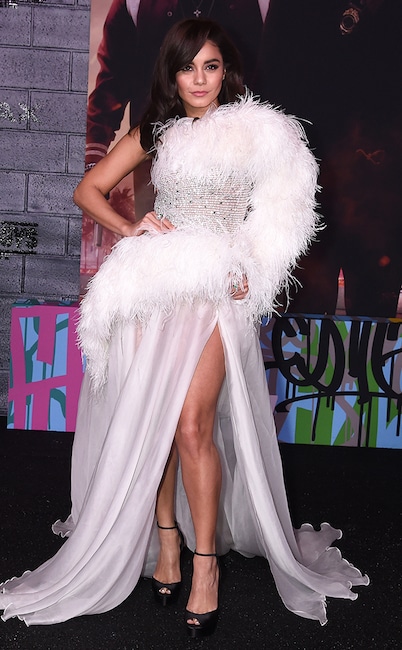 AFF-USA/Shutterstock
Vanessa Hudgens
After a nine-year romance with Austin Butler (which came soon after a four-year romance with Zac Efron), Vanessa is once again a single woman. And judging from her high spirits and glamorous look at her first post-breakup public appearance since news of their break-up hit, she's soarin'….flyin'….
The 31-year-old showed off her night out at the Bad Boys for Life premiere on social media, including Instagram Stories. In one photo, she's seen lifting up her dress to show its massive train. "I lived my best life lol," she captioned the cheeky snapshot.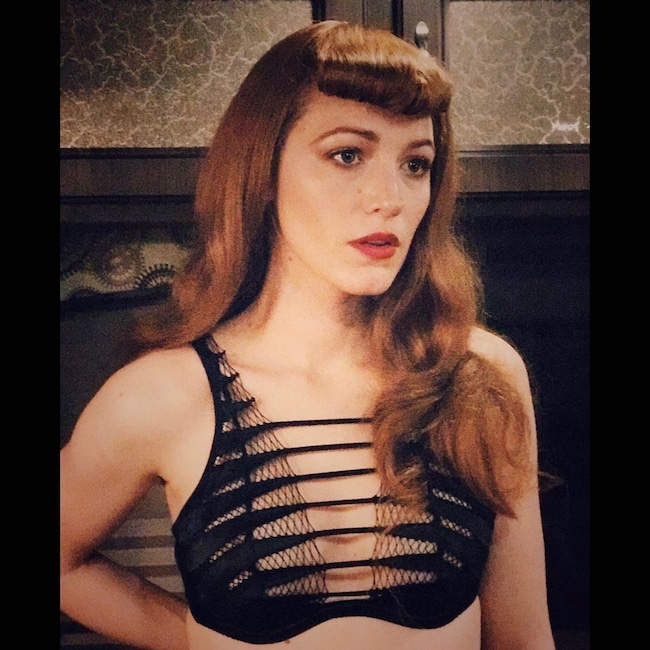 Instagram/Blake Lively
Blake Lively
Prepare to see a whole new side of Blake in her upcoming movie The Rhythm Section, with the Gossip Girl star looking unrecognizable as her character Stephanie Patrick.
In a first look posted on Instagram, Blake's sporting a brunette wig and pin-up girl-esque bangs, with Blake captioning the pic with "#AllTheFilters."
And in another photo from the thriller, she showed off another look: a short and shaggy blonde 'do, complete with messy bangs.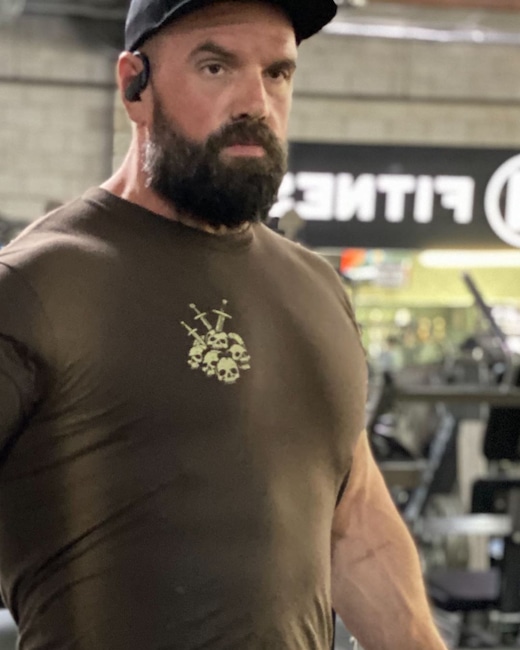 Instagram
Ethan Suplee
The Remember the Titans star showed off his impressive body transformation on Instagram, later revealing on his new podcast American Glutton that he's lost and gained at least "1,000 pounds" over the course of his life-long health journey.
After opening up about his unhealthy relationship with food that started when he was just a boy, Ethan revealed he weighed 500 pounds in 2001. After years of trying every diet and workout plan, the My Name is Earl actor said he's finally found a sustainable lifestyle, saying, "Food is a functional fuel I use to live and that's how I am thinking about it right now." And his new fitness goal? Attaining a six-ac, which he's not "far off" from achieving.
Article continues below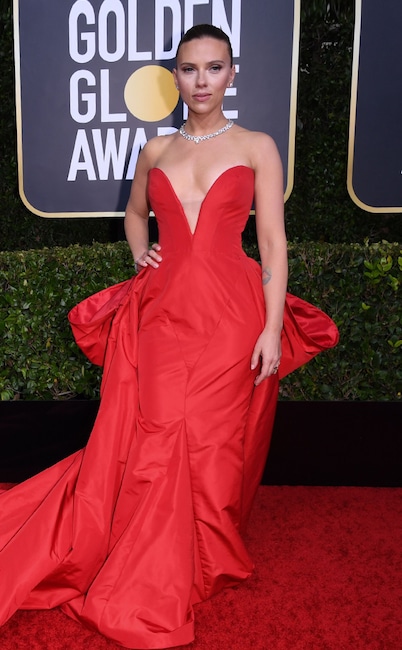 David Fisher/Shutterstock
Scarlett Johansson
Talk about an overachiever. Not only did Scarlett, TK, become a first-time Oscar nominee this week when the 2020 Oscar nominations were announced, but she became one of the rare people to be nominated in two different categories in the same year.
ScarJo earned a spot in the Best Actress category for her work in Marriage Story, while her turn in Jojo Rabbit nabbed her a nomination in the Best Supporting Actress line-up as well.
Only 11 actors before ScarJo have earned double nominations in the same year in the Oscars' long history, including Al Pacino, Holly Hunter, Jamie Foxx and Julianne Moore.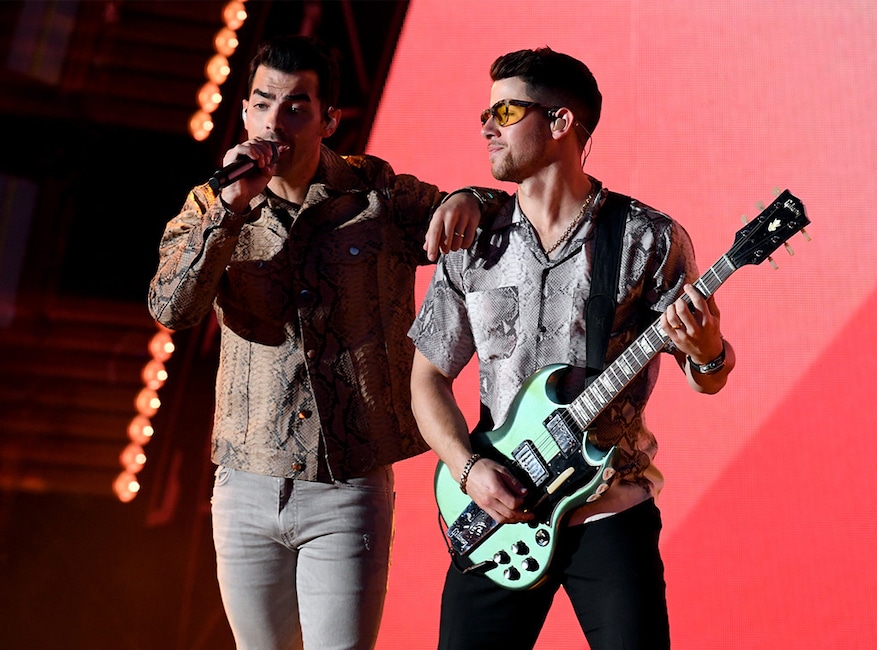 Kevin C. Winter, Getty Images for RADIO.COM
Nick and Joe Jonas
Are the J-Brothers looking to become K-Sisters?! In an Instagram video that quickly (and rightfully) went viral, Nick and Joe recreated Kim Kardashian West's iconic "don't be f–king rude" scene from Keeping Up With the Kardashians.
In the "Sucker" singers' short but oh-so-sweet Instagram video, Joe played the role of Kim while Nick portrayed Khloe Kardashian, with Joe storming in and hitting Nick with his bag in the hilarious reenactment of the 2008 scene.
But what did Kim think? "OMGGGG I love you guys," Kim said, sharing their video to her own Instagram.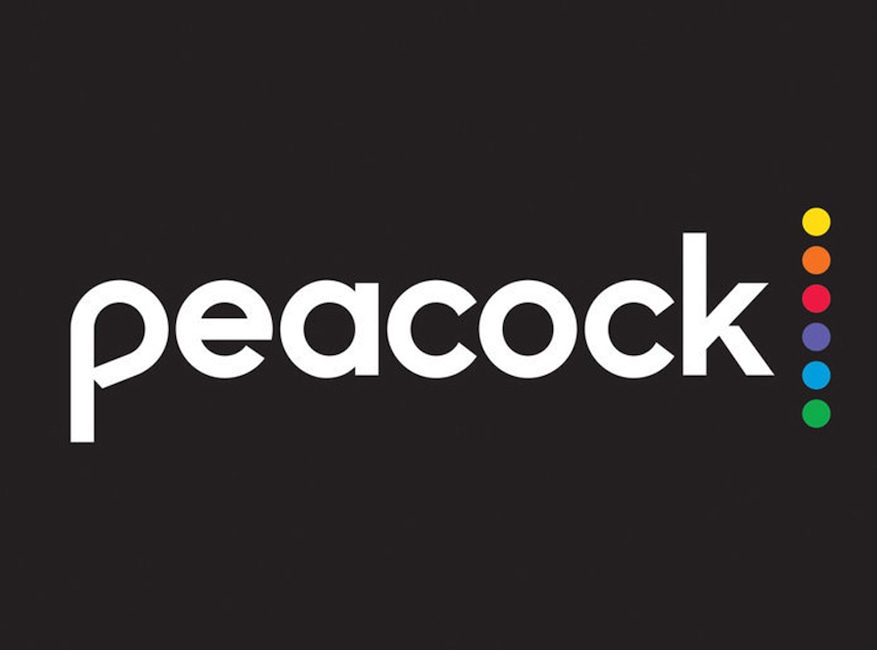 Peacock
Peacock
From egg to Peacock, it's officially hatched!
This week, NBC finally revealed the details about its long-awaited streaming service, Peacock: The platform's confirmed launch date is April 15, 2020 for Xfinity X1 and Flex customers (and a July 15, 2020 national debut), with viewers having access access to more than 600 movies and 400 series depending on their subsccription tier (including free ad-supported ones), as well as various live and on-demand content across news, sports, late night and reality television.
Highlights include the Saved By the Bell reboot, a Battlestar Galactica spinoff, a Punky Brewster revival and hello, all ten seasons of Friends.
(E! and Peacock are both part of the NBCUniversal family)
Article continues below
Watch E! News weekday mornings at 7 a.m.! And don't miss our 2020 Grammys: E!'s Inside Guide special Wednesday, Jan. 22 at 11 p.m. for a Grammy Awards preview!
Source: Read Full Article