It's no secret Chris Evans is boyfriend and husband material. He's pretty much a real-life superhero in all the right ways. Whether he's diving into politics in hopes of a brighter future for our country, sharing videos of his beloved dog, Dodger, or giving back, the 36-year-old Avengers: Infinity War actor is the full package. And with that, it's time to ask an important question — and one that's probably been racking your brain recently: Who is Chris Evans dating in 2018?
It's not entirely clear if he's currently dating anyone. There haven't even been rumors or reports involving his dating life recently, but that doesn't mean he isn't seeing anyone. Maybe he's keeping it on the down low? Or, you know, this could mean the Captain America star is very well single.
Whatever the case, Evans' last known relationship was with Jenny Slate. They've dated twice, but, sadly, they couldn't make it work. The first dating rumors started in May 2016 and their first breakup happened in February 2017. After Evans and Slate split, they even made headlines for how they spoke about their former relationship.
Evans told People in March 2017, "She's my favorite human. She's the best." He didn't stop there: "I've never ever ever met someone in my life who has a mastery of the English language the way she does. She'll give you one sentence and there's no fat to it. You're like, 'You just chose such an unbelievable collection of words that beautifully articulate what you say.'"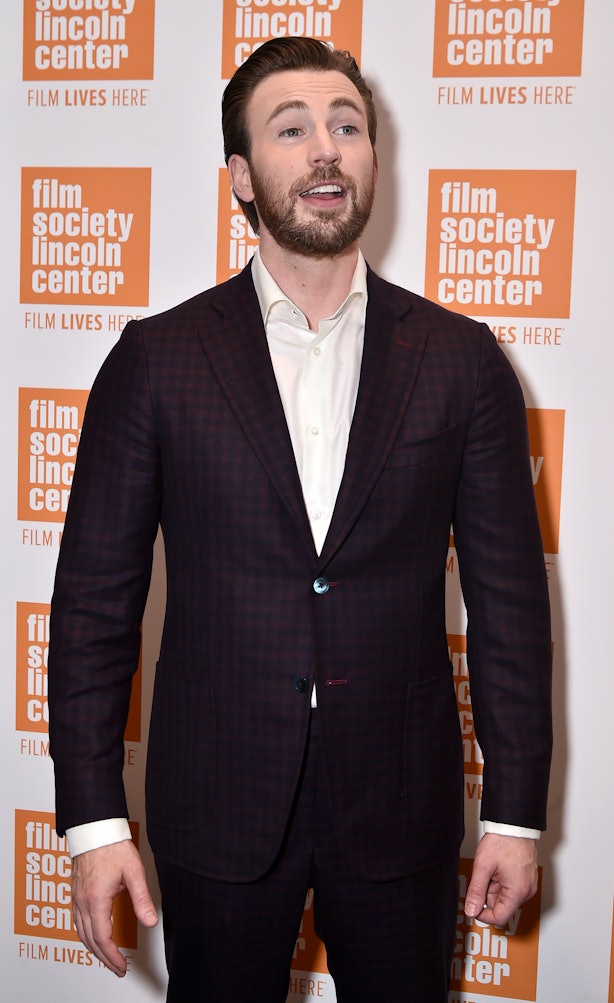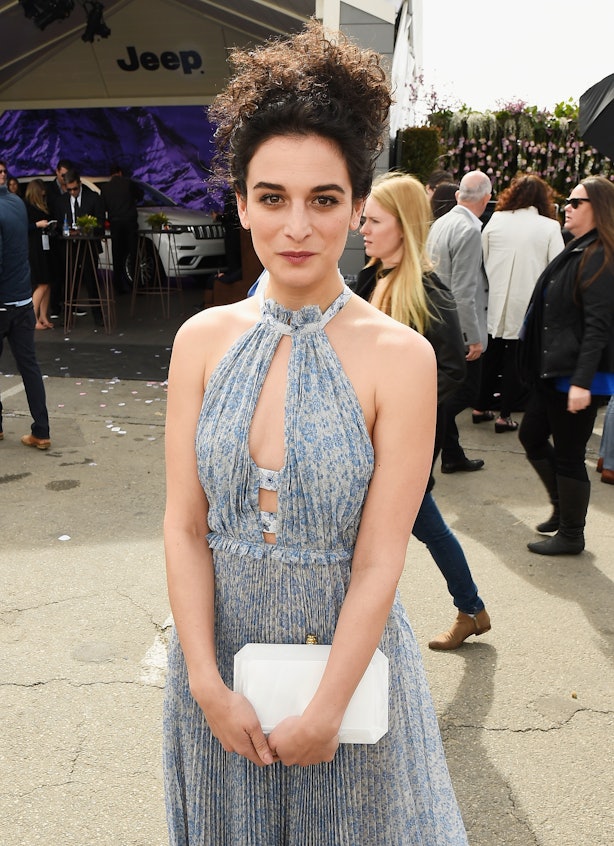 As for Slate, she described Evans beautifully while speaking with Vulture in March 2017, "What's the same about us is not just that we're from Massachusetts, which was such a delight, but Chris is truly one of the kindest people I've ever met, to the point where sometimes I would look at him and it would kind of break my heart," she gushed. "He's really vulnerable, and he's really straightforward. He's like primary colors. He has beautiful, big, strong emotions, and he's really sure of them. It's just wonderful to be around. His heart is probably golden-colored, if you could paint it."
Who speaks about an ex like this right after breaking up? Just these two. They clearly had a strong connection, because they were reported to be dating again in November 2017. The second time around didn't last too long. In March, The New York Times published an interview with Evans, where the publication reported his relationship with Slate had "recently ended".
But what Evans said about his Gifted co-star speaks to the type of person he is. The movie superhero admitted he usually stays friends with his exes. "Typically, if I see an ex, I give a big hug, and it's wonderful to catch up," the Marvel star told Elle in April 2017. "If you're ever fortunate enough to love someone and have them love you back, it's worth protecting that. It's rare that someone can truly know you. And if you've broken through that kind of wall, I think it's important to value that."
There's no doubt he is a great catch, and he's even had some amazing comments about women in general, outside of Slate or any exes. "My mom told me that the best thing you could give a woman was attention," he told Cosmopolitan UK in November 2014. "She said, 'Listen to her instead of trying to impress her.' My mom fought for feminism in her day so instilled in me the importance of equality. She taught me so much about women."
That's probably why Evans is also taking time to learn more about women and listen to what women really face. While chatting with The New York Times in March, Evans touched upon the #MeToo movement and said, "The hardest thing to reconcile is that just because you have good intentions, doesn't mean it's your time to have a voice." He also admitted after reading Rebecca Solnit's book, The Mother of All Questions, he's realized it's time for him to learn, listen, and allow others to tell their stories.
And this is exactly why so many people are invested in Evans — and his personal life. Who wouldn't want a partner like this by their side?
Source: Read Full Article