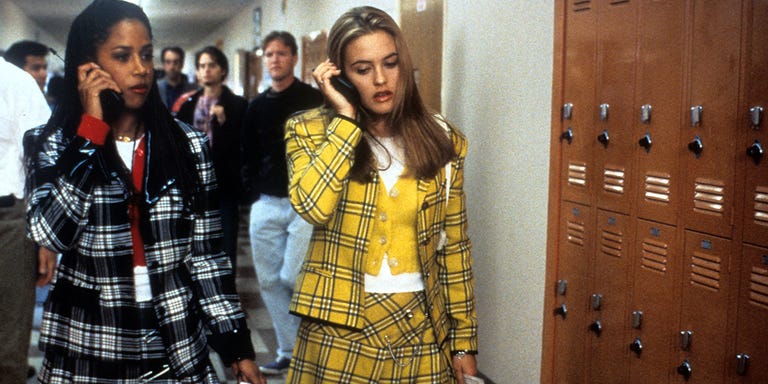 As the iconic Cher Horowitz would say, "it does not say RSVP on the Statue of Liberty," but when you hear that some angel is turning Clueless into a musical, you'll want to rush to RSVP and buy tickets to New York City to see the show.
That's right, fellow '90s babies. The classic film about Horowitz and her spoiled Beverly Hills friends is heading to Broadway! Well… it's going Off-Broadway, but that's close enough. All that matters is the movie will officially be turned into a live production filled with musical numbers that you can belt out in the car.
The New Group Off-Broadway theater company announced it will add Clueless, The Musical to its roster for 2018-2019, and it'll be written by the film's screenwriter and director, Amy Heckerling.
The woman who made Horowitz a household name, Alicia Silverstone, will reprise her role on Lip Sync Battle tonight while singing along to Iggy Azalea's "Fancy," and will hopefully (fingers crossed!) announce she's joining the Off-Broadway production.
There's no word yet on if Clueless-inspired "Fancy" will make it to the stage, but there will be parody versions of popular '90s songs. If there's no remix of "Rollin' With My Homies," that would be way harsh.
Clueless, The Musical opens at Pershing Square Signature Center in November.
From: Cosmopolitan US
Source: Read Full Article